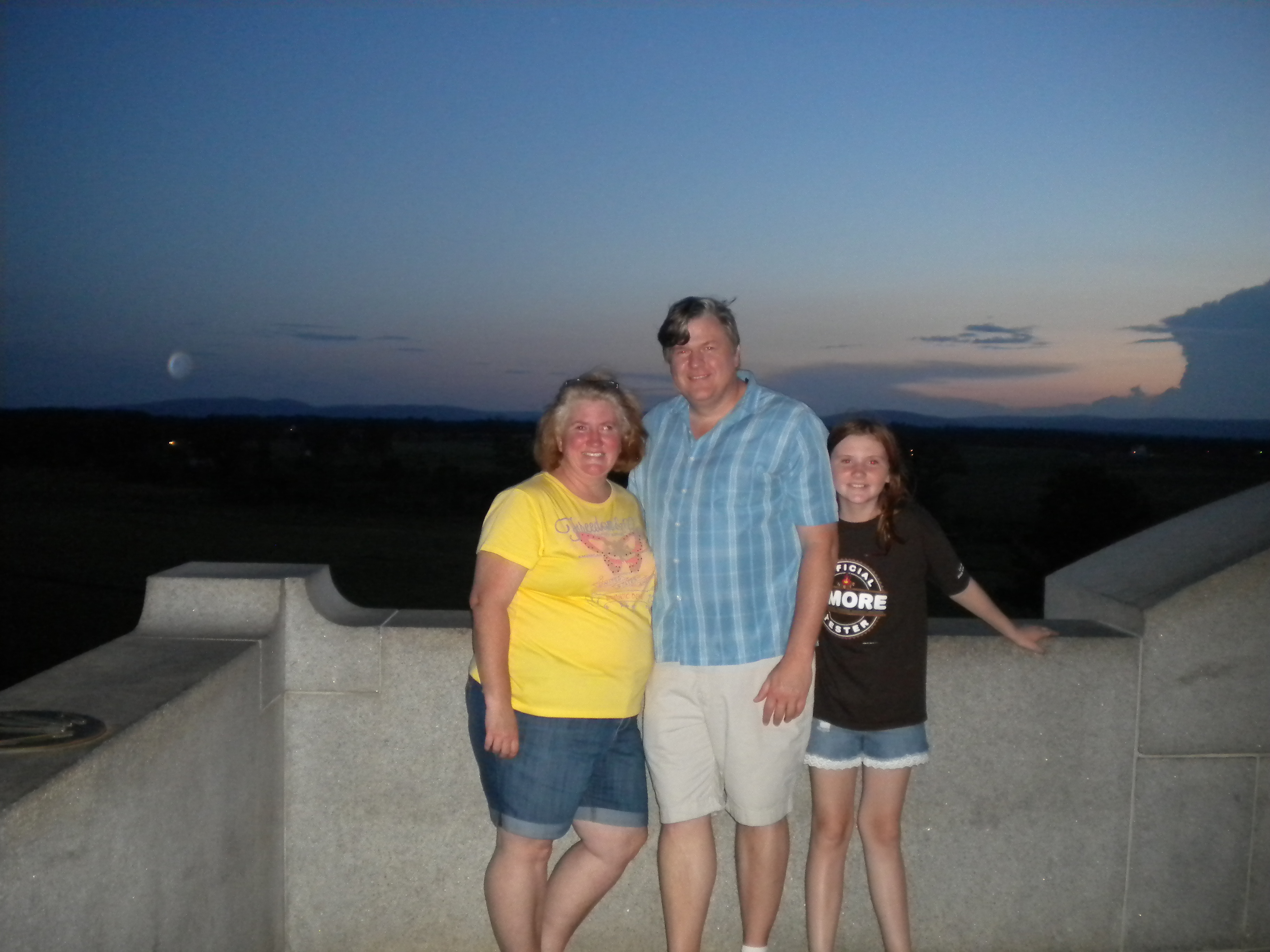 You can still hear the sounds of cannons, the steady tap the drummer plays for the army, and the cries of men, young and old, who will never make it home to see their loved ones again. These dreadful sounds can still be heard in the warm, heavy air that covers Gettysburg even 150 years later.
The date is July 3, 2014. The sun beats down mercilessly on me and my family. The sweat drools down our faces and it's the hottest we've ever been (That's saying something since we've all lived in Texas our whole lives!) We don't move from the metal bleachers that's been baking our thighs through. We wait. We wait for an order that was given 150 years ago. An order that the Confederacy would soon learn was their fatal mistake. An order that caused Pickett's confederate division 2,655 casualties (including men who were wounded, killed, and captured). We wait for Pickett's Charge!
Soon we see men run from the tree line, screaming like scalded monkeys, across the wide, open field. They wear tattered, grey coats and hats in the Pennsylvania heat. These men charge because it's their job as reenactors, but the men 150 years ago charged for what they believed in even though they knew they might not make it back home after this battle.
After what seems like an eternity, the Confederates make it to the fence where their enemy waits in the tall grass. Union soldiers, dressed in navy blue that stands out in stark contrast to the green grass, pop up like weasels and began to attack. Many men are killed, captured, or wounded on both sides.
As the reenactment ends we are doused in ice cold rain just like the soldiers were back in 1863. As we stand in the freezing downfall I realize that God is mourning with the rest of the United States for the men that never made it home to see their newborn children, marry their girlfriends, or even tell their moms that they loved her one more time. We are mourning the young men that believed in their cause so much that they were willing to take their last breath lying in fields across America for that cause so long ago.
Dear Reader: This page may contain affiliate links which may earn a commission if you click through and make a purchase. Our independent journalism is not influenced by any advertiser or commercial initiative unless it is clearly marked as sponsored content. As travel products change, please be sure to reconfirm all details and stay up to date with current events to ensure a safe and successful trip.
---