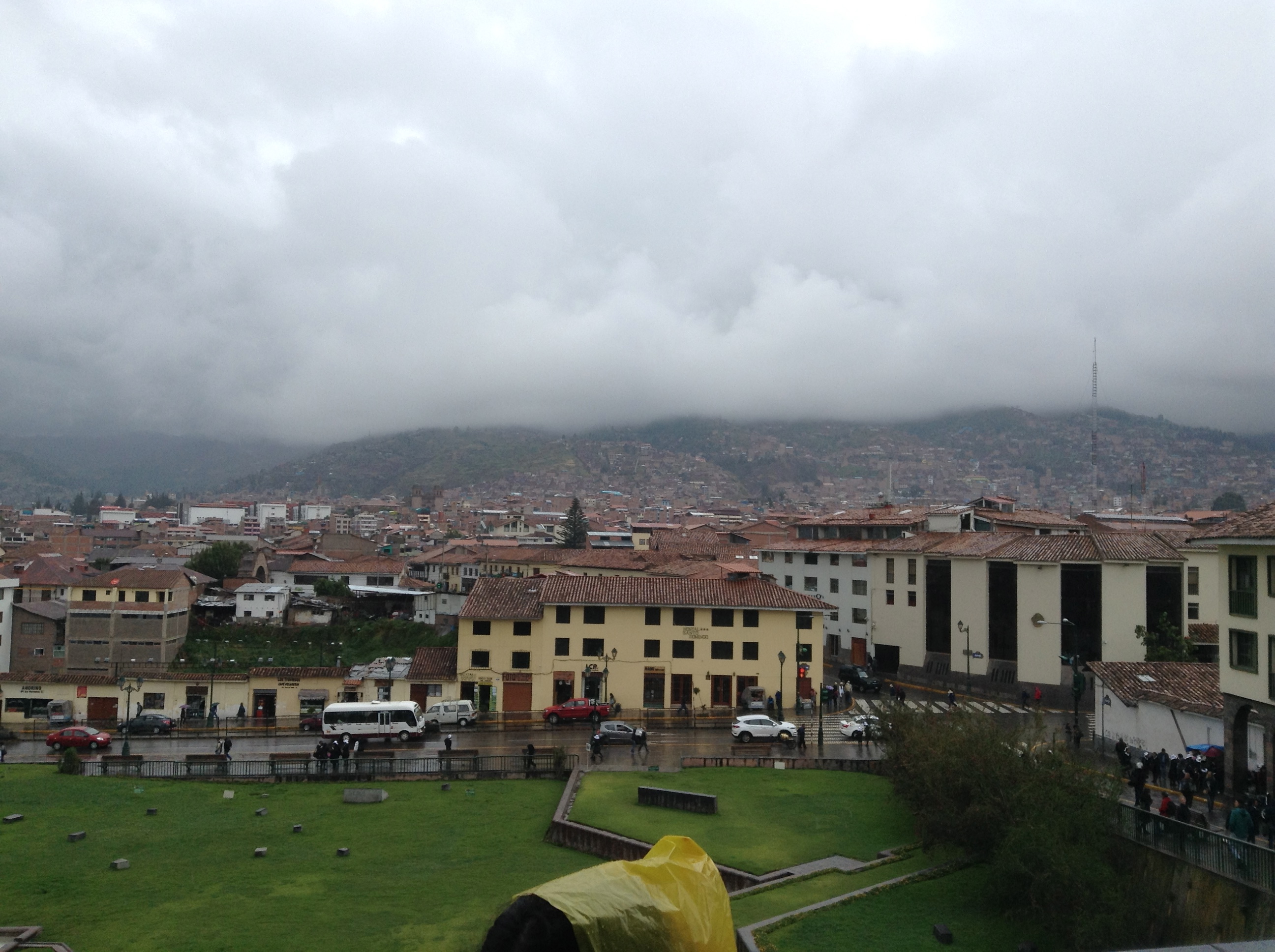 We are all broken people living in a world that is filled with hopelessness, sorrow and hate. At times we ask ourselves if there is still humanity and love in this planet that we call home. However, there is something about traveling that seems to remind us that even "with all its sham, drudgery and broken dreams it is still a beautiful world" (Max Ehrmann). We are connected to this earth and each other; we crave a feeling that will remind us that we are alive. We can find peace among the noises in lands that contain none of our roots.
I found peace and a sense of identity in Peru. Peru is a beautiful country covered with breathtaking mountains and is bordered by the Pacific Ocean. The culture is endless. I was in Peru for nearly two weeks and I didn't even experience half of it. I only got to visit Cuzco and Machu Picchu.
Cuzco is one of the most beautiful places that I have ever visited. The city of the puma was seductive, striking and natural; Cuzco's streets are filled with people, life and lights. I adored the Cuzco cathedral, the temple of la compañia de Jesús, and the temple of san Blas. The ruins of Qorikancha and Saqsaywaman stand in the middle of the city. The Inca emperor Pachacuti wanted the city to stand as a symbol of Inca power and skill. The city plans took the shape of the puma, an animal that was greatly admired by the Inca.
However, my favorite part was definitely Machu Picchu. I experienced one of my most cherished memories in the mountains overlooking the archaeological site.  As the park was closing, and the sun was falling asleep, the birds sang goodnight and welcomed the moon. We were high on a mountain, watching over the deserted ruins. The lack of voices created a certain haunting beauty. At night the usually bustling Machu Picchu was left once again to its own devices. An old peak deserves its peace. I felt immensely grateful to be here, alive in this moment, under a sky that was holding Inti and Quilla.
Arriving at the top of the mountain had been a great challenge that was met with tears. That day I learned that mountains and a fear of heights do not mix.  However, at that moment, in that wonderful moment I knew that facing my fear had been the correct choice. I felt a joy and peace that I thought I had lost long ago. I no longer longed for a vain perfection. I thanked mama Pacha and wished that I could stay in this moment forever. However, maybe what makes something so incredibly special is that it's a small feeling of infinity in a period of seconds. We were surprised by the sudden seductive sound of a horn. It was coming from a hidden temple in the old peak. The spirits of the mountain came alive and rejoiced, my own spirit scratched at my insides begging, it longed to dance freely with them. It could hear the call of my ancestors, I felt them beating in my heart. I realized that they live still, here in the mountains. They live still, in the ocean. They live still in the stars. They live still in the wind that wraps itself around me, to remind me that I am never alone. They live still, with me. As Inti's sweat dripped on the sky and Quilla's tears fell to the earth I looked to the mountain throne and there in the clouds I saw him. The Sapa Inca.
http://www.visitperu.com/visit-peruinfo/english/index.php
http://www.peru.travel/en-ca/
http://www.perutourism.com/
Dear Reader: This page may contain affiliate links which may earn a commission if you click through and make a purchase. Our independent journalism is not influenced by any advertiser or commercial initiative unless it is clearly marked as sponsored content. As travel products change, please be sure to reconfirm all details and stay up to date with current events to ensure a safe and successful trip.
---