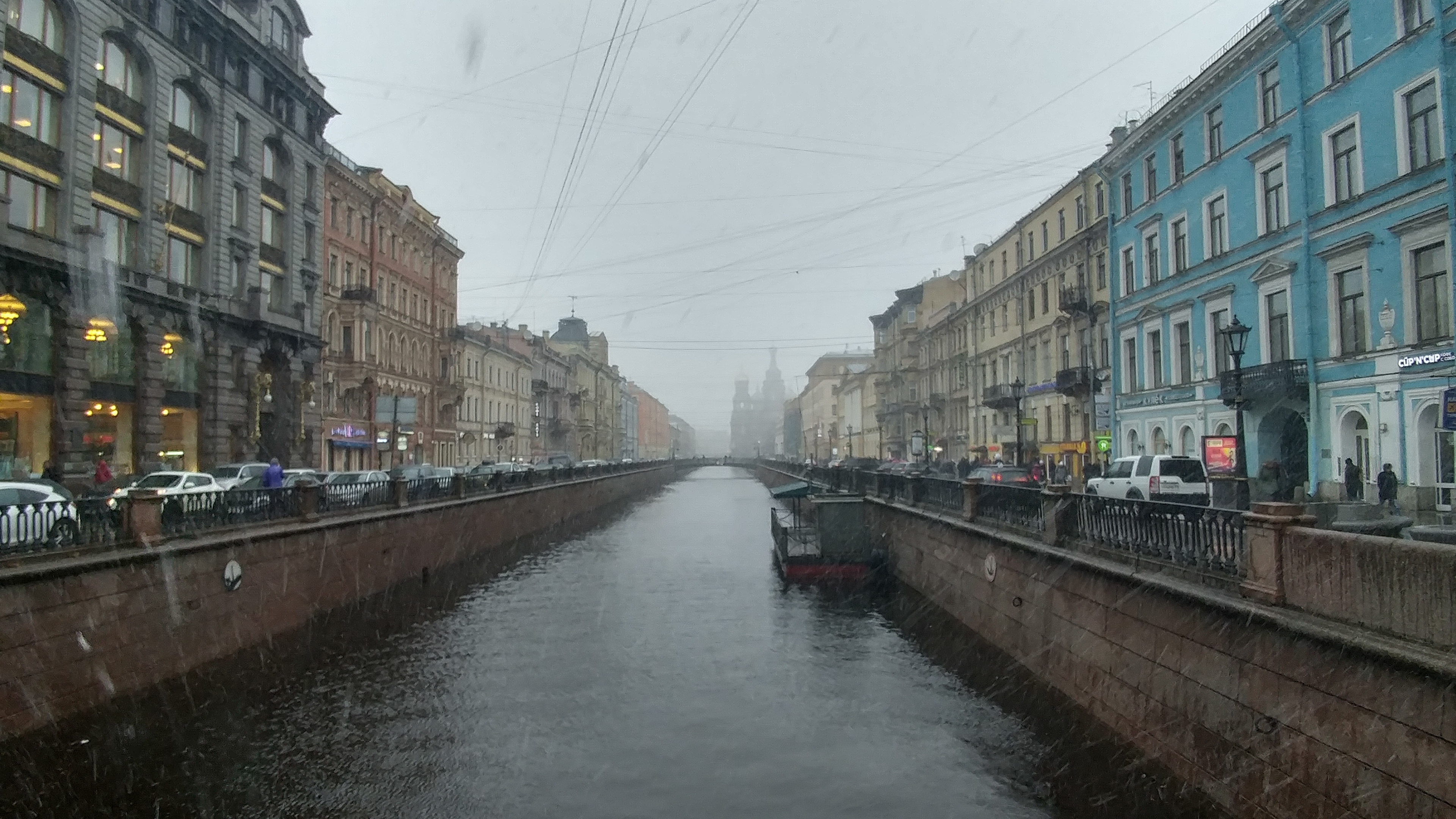 I'm eighty meters underground. To some, that number conjures images of a claustrophobic space far beneath the earth, perhaps an abandoned mine shaft or a well that was sealed off long ago. Both are places where it is hard to imagine any living organisms— let alone an abundance of them. But in Saint Petersburg, eighty meters down is the perfect depth for a subway station, and here, the platform is brimming with life. People of all kinds rush past me with the same frantic pace and earnest gaze; after all, they're all here for the purpose of getting somewhere, fast. To my side is a group of businessmen, chattering busily about some new offer and jotting down notes in their little pocketbooks. In front of them is another interesting exhibit: a teenage couple, the boy looking justifiably frustrated with the job of holding several bags filled with clothing, and the girl seeming utterly lost in her phone. I imagine she's finding another store with merchandise to pillage.
My host brother, Arseny, motions for us to board this next southbound train, which will take us all the way to Avtovo station. In less than a minute, the trademark blue cars arrive, beckoning us to get inside. Arseny tells me how, unlike in much of America, Saint Petersburg can't exist without the subway; its stations are woven seamlessly into the urban fabric, as much a part of the local culture as are the dozens of canals that divide the city into a network of islands. I sit there and admire the ingenuity of the Russian people, enjoying every moment on this form of transit that is all but neglected back home.
The train slows and we arrive at Avtovo. It immediately strikes me as a place lost in time: the internet tells me it was built in 1955, but I'm reluctant to believe that because this station screams of grandeur, something uncharacteristic of the turbulent era that Russia went through in the 40s and 50s. In fact, there is a mosaic at the far end of the station that pays homage to those times. It's dedicated to the millions who died here during the blockade in World War II, when the Germans cut off virtually the entire city's food supply. In the picture, a decidedly unshaken-looking mother stands proud, her son sitting triumphantly on her shoulder. Above them, the caption reads "Peace for the World".
Ironically, winning the war didn't bring peace to the Soviet Union. The reality is far from it; In the period shortly thereafter, Stalin ushered in a new age of terror, purged hundreds of his opponents, and sent countless others to work in prison camps in the remote wilderness. But looking around at the palatial marble columns and the elaborate silver chandeliers that adorn the ceiling, that history is far out of sight. That, I think is the beauty of Avtovo. The way I see it, it is a testament to the tenacity of the Russian people; a place whose extravagance acts in defiance of the political and economic turmoil that created it. It is a place that is eager to move on, but altogether still inseparable from the annals of history. Here, at the junction of Petrograd, Leningrad, and Saint Petersburg, the people may seem hurried, but they certainly aren't forgetting to look back.
Dear Reader: This page may contain affiliate links which may earn a commission if you click through and make a purchase. Our independent journalism is not influenced by any advertiser or commercial initiative unless it is clearly marked as sponsored content. As travel products change, please be sure to reconfirm all details and stay up to date with current events to ensure a safe and successful trip.
---