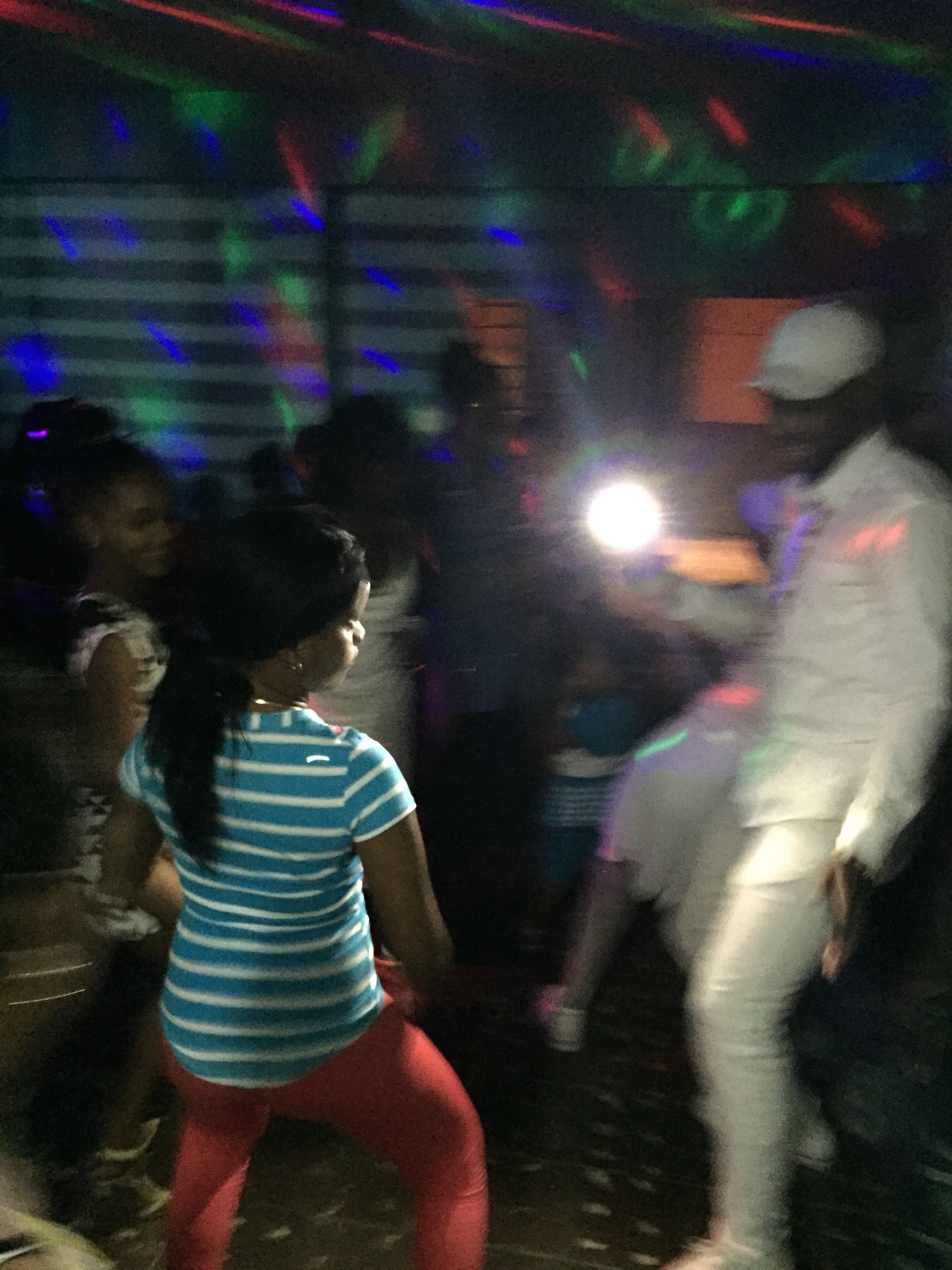 ---
A window of opportunity opened last year, and through it I had the chance to travel to Cuba with my family, on a journey to trace my father's heritage. He and his family fled during the revolution, each child with a 100 dollar bill in his shoe, since Castro's government wouldn't allow them to bring any possessions.
Midway through the trip, we happened upon a scene of festivity in Matanzas.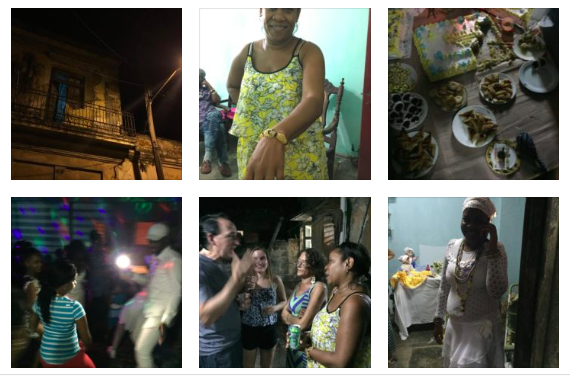 Cubans do know how to throw a party, I thought, glancing through the doorway into the writhing mass of bodies. Beyond the crumbling cement door frame came the monotonous beat of reggaeton and the unmistakable rumble of mingling voices, occasionally punctuated by a raucous laugh.
My parents had already entered the fray, beckoned in by dancing women and intrigued by what seemed to be a very good time. The buildings lining the street were glorious in their decrepit afterlife; all that remained of most were their opulent façades, which had long ago left behind magnificence and were rapidly approaching skeletal. The patches of paint that had managed to cling to the building fronts were washed out by the distinctive orange of the sodium vapor streetlights. The entire street seemed still, waiting for me to make my decision. I steeled myself and crossed the threshold.
Inside, the small room had been cleared to make way for a huge speaker, whose rapid beat matched that of my heart. I felt horribly out of place, with my American clothes and broken Spanish; this was my dad's territory, not mine. I relaxed as I realized the partygoers around me smiled in greeting but continued their revelry, instead of hostile looks for our intrusion. It seemed that whole families were in attendance – grandparents were swaying alongside toddlers. Everyone was of African descent, and several people stood out in white outfits. The mood was one of jubilance and genuine happiness.
I weaved through the crowd, searching for my parents, and found them in an adjacent room lit by a single fluorescent bulb. A serene looking woman was speaking rapid-fire Spanish to my dad. She led us to an alcove filled with objects draped in various colors of silk, and on the ground lay platters of food.
"This is an igbodu," my dad whispered in my ear, and suddenly, I understood. Santería, a Christian-Yoruba religion created by slaves brought to Cuba from West Africa, included altars called igbodus. The white-clad revelers were initiates of the religion, and as I looked around the room in a new light, I realized that most people wore the bracelets of shells that marked them as santeros.
She beckoned us to another room, this time hushed. A stately woman dressed in yellow rose to meet us with a singular grace born of confidence and leadership. She moved with the dignity seen in those possessing great wisdom. She introduced herself as an oloricha, or priestess; the party was celebrating her fifteenth year in that position. The woman slipped off the bracelet that signified her status. I touched it with reverence, humbled to be in her presence. She smiled and hugged us, and sent us back to the party, where I took the hand of an eager toddler and spun him around to the music. I felt weightless and giddy with excitement.
Enlightened by my time with the priestess, I was honored to be welcomed so easily into this kind community, and their happiness was infectious. I inhaled deeply and closed my eyes, feeling alive in every fiber of my being, and thinking, maybe this isn't just Dad's heritage…maybe it's mine too.
Dear Reader: This page may contain affiliate links which may earn a commission if you click through and make a purchase. Our independent journalism is not influenced by any advertiser or commercial initiative unless it is clearly marked as sponsored content. As travel products change, please be sure to reconfirm all details and stay up to date with current events to ensure a safe and successful trip.
---