FTF's A-Z guide to local festivals and Thanksgiving events, from traditional eats to marathons, is your Thanksgiving recipe for fun.
Did you know Thanksgiving, the quintessential American holiday, was first celebrated in 1621? Pilgrim settlers from Europe gave thanks for the bountiful harvest that would see them through the long winter. Throughout the years, we have continued the tradition by enjoying feasts with family and friends, acknowledging our gifts, and connecting with those who sustain us.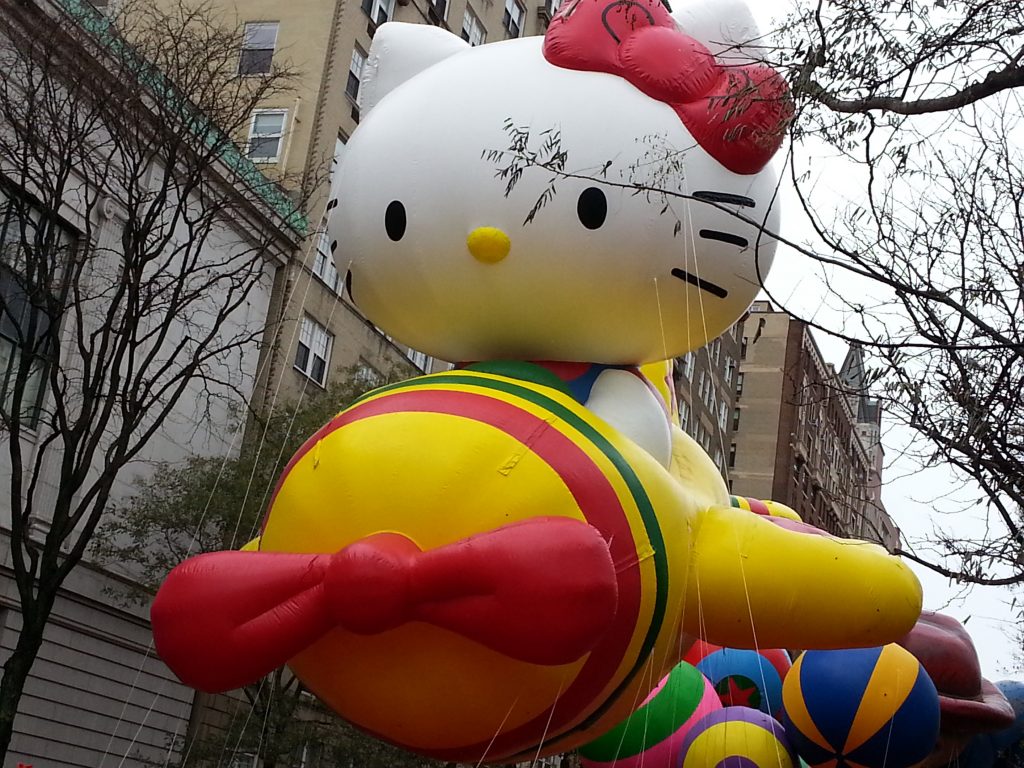 Why worry about testing fresh Thanksgiving recipes when there are so many fun activities outside in the leadup to the big day? Please note that many of the indigenous peoples' celebrations over the Thanksgiving weekend have been cancelled due to public health concerns. With that in mind, here is a glimpse of some celebrations returning in person this year throughout the US.
Washington Thanksgiving Events
Run off all those extra holiday calories by entering the Seattle Marathon held the Sunday of Thanksgiving weekend. A fun Kids Marathon is held on Saturday and, this year, there will be both in-person and virtual options for kids. A full Marathon and Half Marathon will have their own courses, each with scenic views of the city and surrounding waterways. Visit Seattle Marathon for more information.
Virginia Thanksgiving Events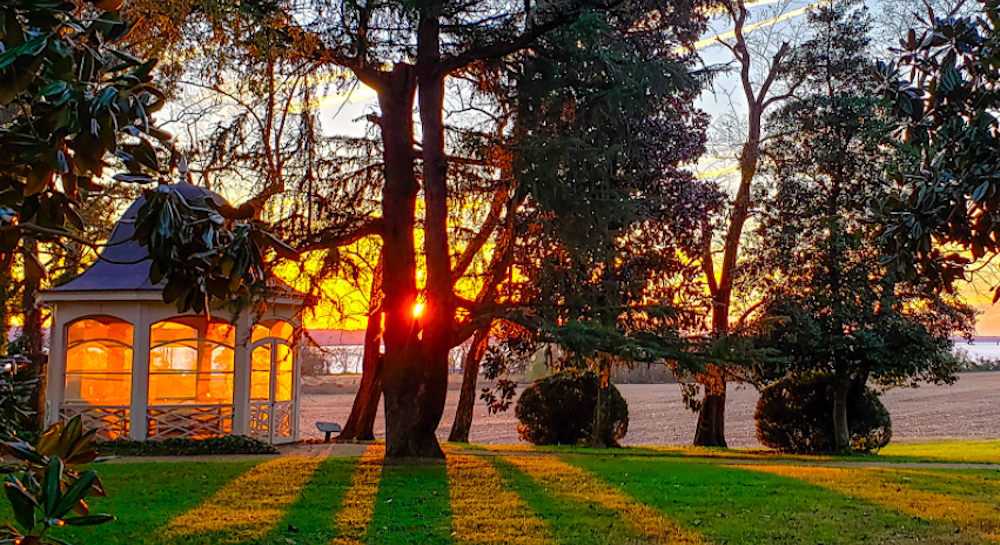 Virginia lays claim to hosting the very first Thanksgiving in the nation's history, at Berkeley Plantation on December 4, 1619. It was President Lincoln who declared that it should be celebrated on the fourth Thursday in November. Over Thanksgiving weekend, "The Foods and Feasts of Colonial Virginia" will be presented at both Jamestown Settlement and the American Revolution Museum at Yorktown. Food will be the focus — how it was gathered, prepared and preserved by the colonists and the Powhatan Indians. For more information on this fascinating Thanksgiving event, visit the Virginia Tourism site.
Vermont Thanksgiving Events
In New England, Thanksgiving honored farming, family and religion. The original holiday recalled the feast that the Pilgrims and their Wampanoag neighbors enjoyed following suffering and famine. The Billings Farm & Museum in Woodstock, Vermont — a working dairy farm and living museum ca. 1890's –becomes a flurry of activity over the three-day holiday weekend. From November 26-28, visit the farm manager's family living quarters. Learn all about the observance of Thankgsgiving, the preparation of the holiday meal, and the emphasis on harvesting crops. Then, watch a cider pressing and a milking demonstration, get a pie-baking lesson, and top it off with a horse-drawn wagon ride. There are plenty of activities for families of all ages. Visit Billings Farm for details.
Texas Thanksgiving Events
The Lone Star state's November star is Houston, where the 72nd Annual H-E-B Holiday Parade will be roaring south on Milam while up to 200,000 spectators line the route on lawnchairs and blankets. Houston's Thanksgiving Day Parade began in 1949 with the arrival of Santa at Union Station. Watch as fantastic floats, colorful marching bands, high-flying balloons and other uniquely Houston entries such as cheerleaders and costumed characters pass by. For more information, visit Houston on Parade.
Pennsylvania Thanksgiving Events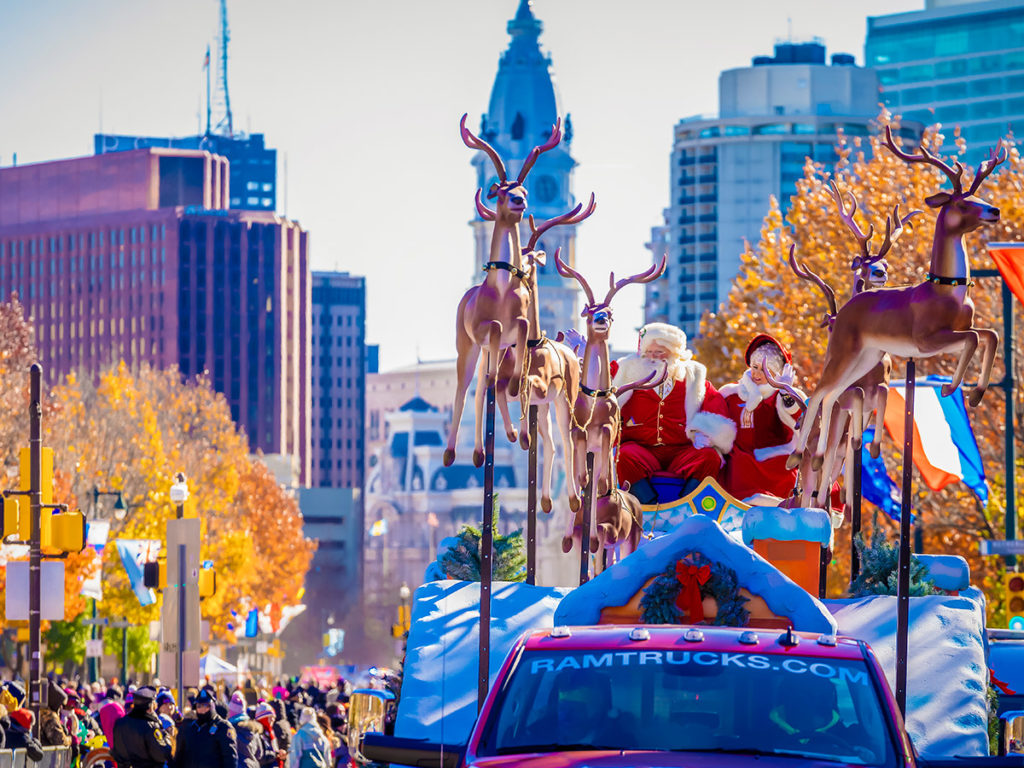 Philadelphia, the birthplace of America, is also the original home of the Thanksgiving Day Parade. Now in its 101st year — it was virtual in 2020 — Philly's 1.4-mile parade will kick-off at 20th Street and JFK Boulevard and proceed to the Benjamin Franklin Parkway. Daniel Tiger, Clifford the Big Red Dog, The Cat in the Hat, Rudolph the Red-Nosed Reindeer, Pac-Man and other elaborate floats and balloons will entertain the crowds. Santa makes his first appearance of the holiday season. See Visit Philadelphia for more information on holiday events.
New York Thanksgiving Events
It's time for turkeys, football and the 95th Macy's Thanksgiving Day Parade, which combines animation, artistry, 2,000 performers and technical know-how. For many, the Giant Balloon Inflation from noon-8pm on the day before Thanksgiving, is the most fun of all. You can enter the restricted areas surrounding the Museum of Natural History on 77th and 81st streets, at Columbus Avenue and 74th Street.
There will be nearly 20 remarkable inflatable balloons known as balloonicals. Keep your eyes open for Pokeman's Pikachu with Eevee, Grogu from "The Mandalorian" and, yes, a giant acorn marching. You'll also see a new artwork by Yayoi Kusama, Ada Twist from Netflix and many more. Families also love the floats in addition to musical guests, marching bands, celebrities, and Broadway shows. A tradition since 1924 (with no change in sponsorship), the parade kicks off at 9am at Central Park West and 77th Street and heads south to Columbus Circle along Central Park South to 6th Avenue, down 6th Avenue to 34th Street and along 34th Street to Macy's Herald Square. By the way, Macy's was the first department store to feature Christmas window displays (1870s) and they'll be open the week before Thanksgiving. Macy's Parade for information.
Enjoy a great Thanksgiving dinner, but try to leave some room for The Annual Post-Thanksgiving "Original Multi-Ethnic Eating Tour" sponsored by Big Onion Walking Tours on the Friday after Thanksgiving. Meet in front of the fabulous new Essex Market on the Lower East Side. Tour by foot and sample tasty treats from this melting pot of a neighborhood, including 10 different noshes (snacks) from the Dominican, Jewish, Italian and Chinese communities. Reservations required; pick up a package of Alka Seltzer to carry with you.
Michigan Thanksgiving Events
Detroit leads the state with its 94th annual America's Thanksgiving Parade. This beloved tradition is back in person this year, and begins at 8:50am at Woodward Avenue and Kirby. The parade, which dates back to 1924, celebrates with a new theme each season and draws hundreds of thousands of spectators and 1,500 volunteers.
The family will enjoy a backstage tour of how the 75 parade floats are designed, where the costumes come from, and how it's all organized. Visit the Parade Company Studio Tours website to book ahead for a group tour at your convenience. Advance reservations, face masks and social distancing are required. There are also a variety of Turkey Trots: 10K, 5K, 1 mile events to run off that food.
Massachusetts Thanksgiving Events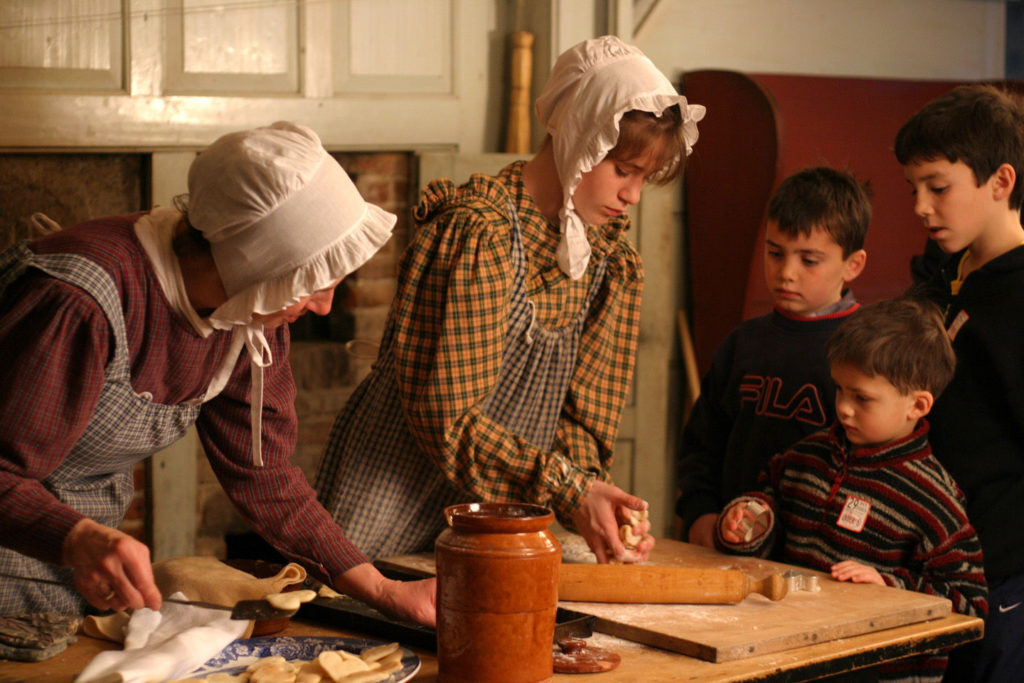 Massachusetts is, remember, where it all began, so this state gets two listings. Old Sturbridge Village features a variety of demonstrations, performances, and hands-on activities through Nov. 27; closed Thanksgiving Day. To mark this special fall holiday in New England, Old Sturbridge Village schedules various activities from an early New England Thanksgiving. In the past, this included cooking at the hearth and demonstrations of 19th-century table manners. Hear the minister talk about the true meaning of Thanksgiving in the Village's historic Center Meetinghouse. There's an on-site cafe for lunch. Note that the traditional "Bountiful Buffet in the Bullard Tavern" will not open for the 2021 holiday.
During the weekend before Thanksgiving (Nov. 20), Plymouth, Massachusetts hosts its 23rd annual celebratory parade. Many families want to see the site of the First Thanksgiving with their own eyes, so you can see it in-person Nov. 20, 2021 or watch the broadcast Thanksgiving event on WCVB Nov. 25. Admire how the original Thanksgiving event is brought to life by re-enactors dressed as pilgrims, Native Americans, soldiers, patriots and pioneers. Real life visitors should take tours of the waterfront, participate in the candlelighting ceremony, attend a Drum and Bugle Corps Concert, shop the craft village and more.
Illinois Thanksgiving Events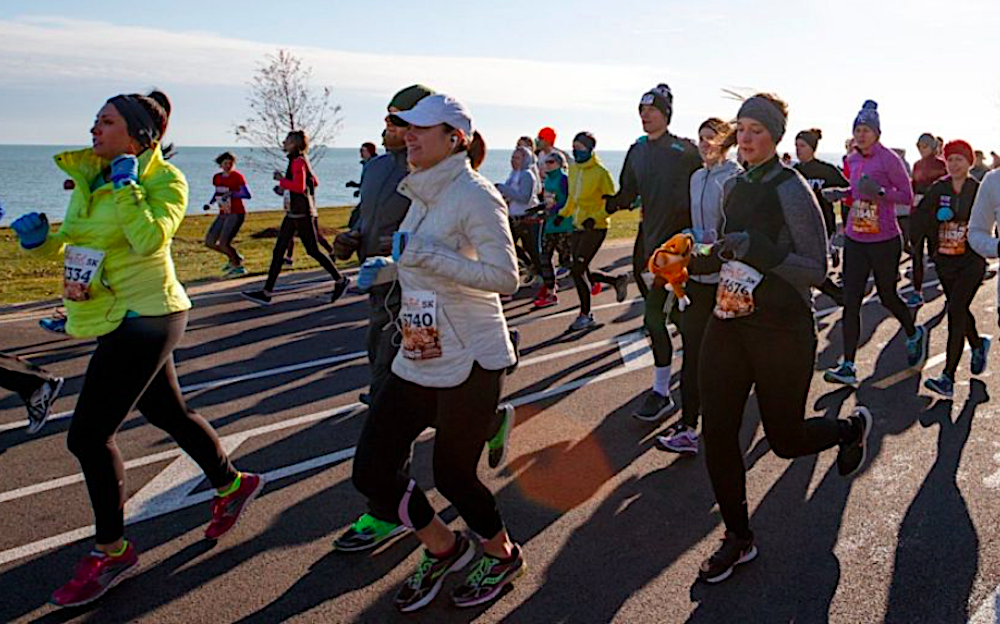 Home to the annual Turkey Trot, Chicago is alive with the spirit of Thanksgiving and charity. About 5,000 runners join this race (in the 40th annual race November 23, 2017, there is a choice of a 5k or 8k course) to help collect food for the less fortunate. In years past, the Turkey Trot has collected 10,000 pounds of food! The Turkey Tailgate Zone offers pre and post-race fun for the entire family. Enjoy pre and post-race activities like Corn Hole, Football Toss, and more while sipping on warm apple cider.
California Thanksgiving Events
For decades, a famous Native American festival of dance, music, arts and food has been at the heart of the annual Indio Powwow. The celebration of the Cabazon Band of Mission Indians traditionally took place over Thanksgiving weekend. Unfortunately, it is cancelled this year. This semi-annual three-day event hosts tribes from throughout the US and Canada who perform in full ceremonial dress. In addition to dancing and singing competitions, guests can sample Native American foods like Indian fry bread, and purchase jewelry, weavings, dream catchers and other craft items.
Alabama Thanksgiving Events
Another popular indigenous peoples' Thanksgiving event has been cancelled for the second year in a row. In a past effort to share their rich culture, the Poarch Creek Indians have traditionally welcomed visitors to their Thanksgiving Intertribal Powwow in Atmore (near Mobile, Alabama.) Past festivities included native dance and drum competitions and performances, the crowning of the Poarch Creek Indian Princess, cultural events and school presentations. We look forward to the state's indigenous peoples resuming their Thanksgiving events in person.
And we wish everyone a happy holiday filled with gratitude and plenty.
Dear Reader: This page may contain affiliate links which may earn a commission if you click through and make a purchase. Our independent journalism is not influenced by any advertiser or commercial initiative unless it is clearly marked as sponsored content. As travel products change, please be sure to reconfirm all details and stay up to date with current events to ensure a safe and successful trip.
---