Our 10 travel disaster tips help you prepare for natural or manmade disasters, plus other unexpected problems that may arise on vacation.
Both the changing climate and weather patterns have the potential to create natural disasters for all travelers. Experts at the National Oceanic and Atmospheric Administration predict a near normal 2023 season. A "normal" storm season, however, means 12 to 17 named storms. That includes five to nine potential hurricanes! As in years past, an estimated one to four of these named storms are expected to become major hurricanes.
Above average water temperatures in the Atlantic Ocean and this year's El Nino (a weather pattern of warmer water in the Pacific Ocean) make any storm forecast less reliable. The manmade effects of Atmospheric CO2 and Greenhouse Gas emissions also may impact weather at your destination. Heat waves, wildfires, earthquakes and even manmade emergencies may turn a vacation into a travel disaster.
No one wants a travel disaster to happen to them. But it's always helpful to be prepared. Read on for 10 useful travel disaster tips to safeguard your family when planning your next trip.
1. Travel Disaster Tip: Insure and Protect Your Financial Investment
Many people plan their trips on their own, through the use of travel websites (such as this one.) Professional travel agents at home or a destination guide are also helpful resources.
However, if you're worried about something going wrong and not getting your money back, plan ahead and buy travel insurance.
What Travel Insurance Will Do for You and Your Family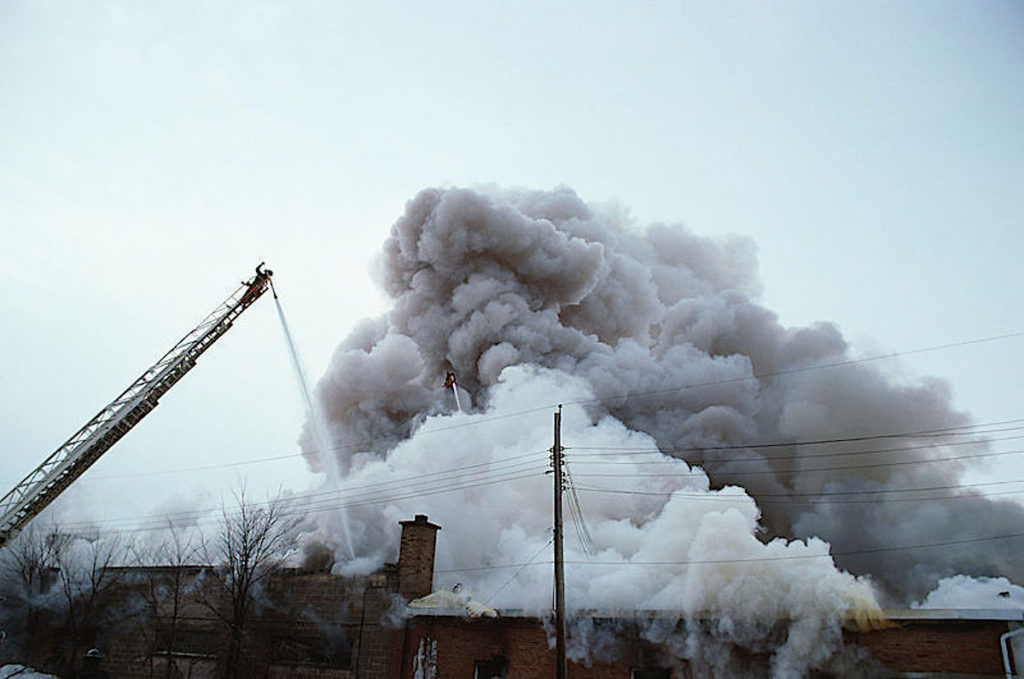 In the case of natural disasters and random occurrences such as hurricanes, wildfires, earthquakes, and even civil wars, hotels and airlines will often try to avoid reimbursing their clients by using the "God card." These events are considered Acts of God and uncontrollable. Therefore, airlines and hotels are within their legal rights to deny refunds to consumers. Travel insurance from Allianz Travel Insurance, for example, can provide coverage if a hurricane heads toward your tropical beach, or a tornado destroys your Kansas hotel.
Keep in mind that many travel insurance policies are "named peril" policies, so it's a good idea to know what situations are covered. If a hurricane or tropical storm has already been named, for example, travelers are not entitled to a refund. Always shop around for a policy that covers you and your family — no matter the natural disaster's name.
It's so important to read the policy and understand what is covered and what is not covered. Call ahead and ask "what if" questions. When you buy from a company like Allianz, you have two weeks to reject the policy if it doesn't meet your needs and get a full refund.
2. Travel Professionals Have Travel Disaster Tips and Tools
Travel specialists and travel agents are expert at handling travel issues. Was your flight delayed; your cruise canceled? Has someone in your party become too ill to travel? All these travel disasters are circumstances where travel agency expertise and contacts are crucial.
Paying travel agency fees on your vacation budget sounds expensive and unnecessary. However, agencies support their clients when disaster strikes. You'll be happy you have one.
Travel agencies also have tools to get money back for their clients. As the client, expect to pull your weight on email or your end of the phone line. If both you and your travel agent are campaigning to get your money back, you're much more likely to be reimbursed. Sometimes larger travel agencies will also reimburse you themselves if the hotel or airline refuse to cough up the cash.
Ask How Your Lost Vacation Investment Will Be Refunded
But even with the most aggressive efforts, some companies might refuse to give you your money back. In this situation, try for the next best thing: A replacement vacation. Like getting a store credit on a returned item, a replacement vacation is just as valuable. Was this year's vacation ruined by tropical storm Ophelia? Return next month or next year to enjoy the beaches of Sanibel Island.
It also helps to appeal to a travel agent's softer side when requesting a refund. Sometimes, your harrowing tale of a lost vacation may pull on heartstrings.
Do You Want to Visit a Place Impacted by a Recent Travel Disaster?
Questions have arisen about what to do when disaster strikes before you leave home. This is relevant in destinations such as Maui, where horrific wildfires devastated the Lahaina community. Some Maui residents protested tourists sunbathing on beaches where local families were in mourning. Others welcomed visitors.
Quickly, the Hawaiian tourism authorities offered sage advice. They used travel agents and the media to ask visitors to support other parts of the island which relied on tourism dollars. Authorities encouraged visitors to contribute to Maui Relief Funds as well, and give back to the local community.
Travelers who chose to cancel their vacations and had "cancel for any reason" travel insurance were able to apply for refunds.
Do You Want to Visit a Destination That Has Been Damaged by a Travel Disaster?
The other question is do you still travel to the desired location if it isn't the pristine environment you had envisioned? Morocco, like Maui, suffered a tourism disaster in 2023. An earthquake in the Atlas Mountains leveled some of the top sights in Marrakech. Inaccessible sites made tour groups question if they should visit the country at all. In these situations, consult the travel agent who helped plan the trip for an expert overview of the situation.
Some tourists will wait till Marrakech has rebuilt. Others, perhaps your family, will choose to go now, confident their spending on this bucket list vacation will help rebuilding efforts. This is an important conversation to have with your family before departure. And, of course, travel insurance should be part of your family vacation planning so that everyone travels stress-free.
3. Travel Disaster Tip: If Disaster Strikes on the Road, Head Home
Disasters come in all shapes and sizes. Picture your family in Jerusalem, for example, when Hamas suddenly attacked Israel. If any disaster hits while you're traveling, your first priority is the safety of your family.
In most cases, if an unexpected emergency occurs while traveling, it's best to head home. If the disaster was unforeseen, the response will be too.
Some experts suggest your family returns home before things get out of hand. This is true even if means foregoing your trip and losing out on some of your money.
4. Create A Disaster Plan and Family Meeting Place
The American Red Cross recommends making a Disaster Plan including at least two meeting places to meet in case of an emergency. One location should be somewhere other than your hotel — the emergency could be that your hotel is on fire. During natural disasters, groups tend to get separated and channels of communication are often down. If there isn't a prearranged safe meeting place for your family, it may take hours, or even days, to locate everyone.
5. Give Everyone in the Family Paper Copies of Emergency Contact Information
Also keep a hard copy of important phone numbers instead of relying on your cell phone. When batteries run out, your only means of communication are pay phones and land lines. Specify your "ICE", or In Case of Emergency contact, in advance. Have a list of your travel companions. If anyone is hurt or missing, the appropriate people can be contacted. This is especially important for children as well. Minors with identification will receive better help if they are separated from adults during a disaster.
In foreign country, carry the phone number of your consulate or embassy for immediate contact in a crisis.
6. Make a Disaster Supply Kit and Keep It Accessible to All
The Red Cross recommends packing a Disaster Supply Kit including extra cash for emergency pay phone calls and transportation. You should also include medications and copies of prescriptions in case they need to be refilled or accessed quickly.
7. Keep Paper Copies (and Backups) of Local Maps and Hotel Info Handy
Hard copies of city maps are also handy as well as photocopies of travel itineraries, insurance cards, and passports. Make sure everyone has copies on their person while traveling. This information can also be scanned and stored free of charge on a website such as Google (Google Docs) or Dropbox so you can allow select users to see the information in case of catastrophe.
All members of your travel party should also know the address of your accommodations in case anyone gets lost.
8. Follow Up On Travel Disaster Aftershocks
Families who are unfortunate enough to experience a natural disaster at home or while traveling often have emotional as well as physical aftershocks. If you've been in a car accident, the sound of a bus driving by can instill a state of panic. It's imperative to discuss any family member's experiences with trusted friends or a professional counselor.
Keep in mind children often don't know how to express their emotions or experiences. They are particularly vulnerable to post-disaster stress. Stress symptoms might include difficulty sleeping, depression, colds, or flu-like symptoms, and limited attention spans. For a full list of symptoms and how to combat them, be sure to check the FEMA website.
9. Travel Disaster Tips from the Red Cross: Be Prepared
Such precautions may seem like overkill, especially after a recent disaster. But random occurrences may make any situation dangerous, even a family getaway. For further information, visit the American Red Cross prior to your next family outing.
10. Travel Disaster Tips from FEMA and Government Agencies
Additionally, the Department of Homeland Security (DHS) and FEMA have declared the month of September National Preparedness Month. It reinforces the need to focus on becoming better prepared for and more resilient in the face of emergencies. Visit the site Ready.gov for information on coping with everything from hurricanes to floods, epidemics to earthquakes.
Prepare for a staycation, too, by signing up to receive text messages of emergencies that may strike near you.
Dear Reader: This page may contain affiliate links which may earn a commission if you click through and make a purchase. Our independent journalism is not influenced by any advertiser or commercial initiative unless it is clearly marked as sponsored content. As travel products change, please be sure to reconfirm all details and stay up to date with current events to ensure a safe and successful trip.
---