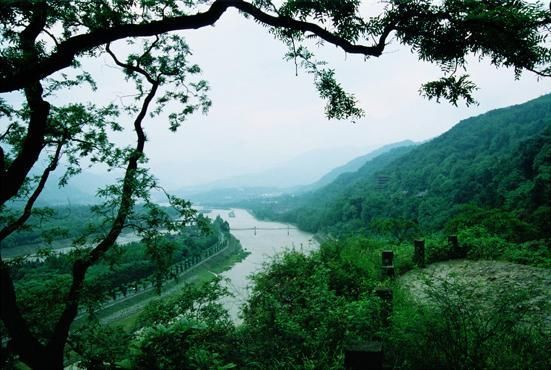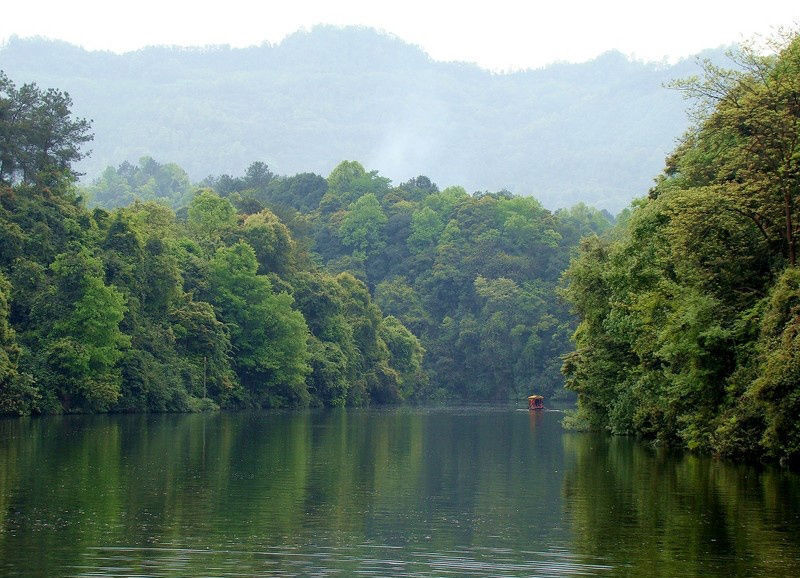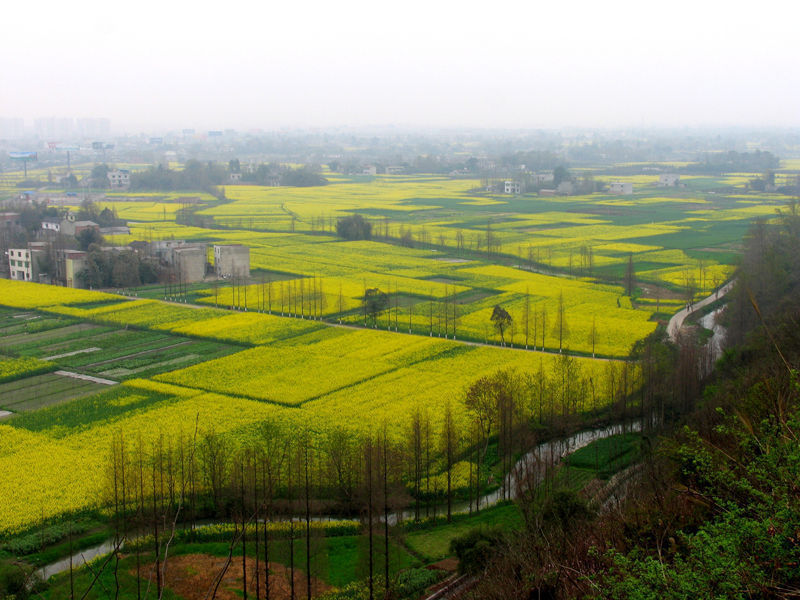 Exploring Sichuan culture, cuisine and the arts during a long weekend break in Chengdu, Sichuan Province, China.
Our time in Chengdu, China began at the gilded
Jin Jiang Hotel
(
021/6258 2582)
a super glitzy business hotel with a huge indoor pool, lobby full of VIPs and the Cuban Military Mission, and an ornate breakfast room the size of a football field. Along with a liquid plasma flat screen TV and free Internet access, our room boasted a guestbook commemorating visits by former heads of state Jimmy Carter, Edward Heath, Helmut Kohl and other dignitaries. We had caught a midday flight from Xi'an on Sichuan Air, an efficient carrier whose glossy magazine and solicitous flight attendants indicated a level of prosperity unknown by the US airlines.
Pacific Delight World Tours (800/221-7179) arranged our Chengdu visit in conjunction with a tour of the Wolong Giant Panda Breeding Reserve. We planned to leave Chengdu by express bus bound for Chongqing, to join a three-day, upstream Three Gorges cruise on the Yangtze. With gratitude and an email packed with contact information (just in case), we landed at Chengdu Airport and found our CITS guide outside baggage claim.
Sammi's Welcome to Chengdu
Sammi (her real name is Li Jie), as she called herself after a sexy Hong Kong pop artiste, sported a striped pink T-shirt, jeans, flowered socks and high-top sneakers, and a long narrow switch of braided black hair that fell neatly behind her shaggy cut. With a "Three Hours In…Chengdu " clipping fresh from the Asian Wall Street Journal in hand, we asked Sammi if we could go to the recommended Sichuan University Museum.
Her momentary pause reminded me of the Chinese government guides I had met in 1980, who insisted you stick with the program they'd been programmed with. Times change. Sammi pulled out her cellphone, called a student she knew to inquire about the University's hours, and suggested that we stop there on the way to the hotel. After all, our time was so short.
Despite the Wall St. Journal's claim that the museum was on the banks of the scenic Funan or Mother River, it was in fact buried behind a security gate and acres of faceless modern dorms at the huge riverside campus. Led by a uniformed guard who turned on lights and ceiling fan as we strolled through each small gallery, the dusty collection of masks, Sichuan folk arts, pottery, opera costumes, and mesmerizing scroll paintings depicting the rot-in-hell demise of Daoist religious fanatics kept us all entranced for an hour.
Chengdu, otherwise known as the Kingdom of Bicycles because its 11 million residents somehow ride over 30 million two-wheelers, is a fascinating city. Modern highrises and fashion malls, several universities, the "cottage" home of the poet Du Fu, and a street choked with bars sporting KTV signs give it a prosperous air.
We asked Sammi about stopping at a tea parlor where vignettes from the comic Sichuan Opera — part magic show, part cabaret — supposedly occurred. Suggesting that they would be closed, she arranged for tickets to the evening tourist performance of the Shufeng Yayun Sichuan Opera.
Sichuan Opera
For about US$60, the three of us were driven to a brightly painted, carved teak tea house, part of a former Taoist abbey, with a central courtyard filled with rattan armchairs. While we waited in the wilting 38°C heat, an army of young ushers in yellow T-shirts descended on the few rows of FITS (foreign individual tourists, as we were known) to offer us US $6 upright massages. About two minutes before the show began, swarms of Chinese from bus tours raced in to take their assigned seats.
The next 90 minutes passed in the stupor that only unfamiliar opera and stifling heat can produce. We do recall seeing a deep-throated fire-swallowing act, a costumed dancer who switched dozens of face masks with sleight of hand, a nagged-to-death husband balancing burning candles on his head while his wife watched, a wonderful soloist on what seemed like a zither, and an unusually creative display of hand shadows. The performer used thumbs, fingers and forearms to create a chicken, a rabbit, their barnyard friends, and eventually a wolf which would eat them all.
Our son, for whom we often think we're doing these things, was amused but not nearly as delighted with the show as his parents. (He did love getting a free straw fan with his ticket.)
---
Primitive or Other-worldly
Sammi and our driver, Mr. Hu, arrived early the next morning for another daytrip we'd requested, this time to the Sanxingdui Museum in Dayan. Within the museum's odd, cantilevered walls is a startling collection of tomb artifacts dating from 2800 BCE in the Shu Kingdom.
The unusual primitive style and sophisticated bronze work of hundreds of masks, ritual objects (including a three-meter-tall, multi-limbed sculpture thought to be a 'tree of life') caught the fancy of archeologists around the world after their 1990 discovery, and even now, despite their well-labeled and lit museum, little else is known about their origins or uses.
In a seachange from the ugly form-follows-function China I had seen in 1980, almost every construction project is now planned with creative flair and people amenities. In the case of the superb museum, this meant the addition of exterior landscaped lawns, berms recalling the pre-excavated tombs, fish ponds and signs proclaiming the virtues of the environment: "The greenery is welcoming every civilized tourist;" "Care about the environment and part from bad manners."
This was the backdrop for a classic Sichuanese restaurant with its own tea parlor, where a roadshow version of the comic opera was in progress for a Japanese tour group. We feasted as we had at every meal ordered by a Chinese government tourist guide — up to nine different meat, fish or vegetable dishes followed by party-sized bowls of soup and rice. Our favorite Sichuanese dish, eaten the night before and then served at every meal eaten in that province, was a stir fry of plump diced chicken, salted peanuts, and red chilis flavored by a fresh ginger and tongue-numbing clove-like spice, that we later discovered was the unique Sichuan peppercorn. My son tells me this dish is Kung Pao Chicken, namesake of the corny kids' Kung Fu film that was such a hit in 2001.
City of Poets
Early the last morning, we visited a factory where Sichuan's famed double-sided needlepoint is made. Working with glistening silk thread, dozens of busy women were weaving through cotton panels to create landscapes or animal images recognizable on both sides. These beautiful works were then framed and mounted on revolving stands.
Before bidding farewell to fair Chengdu, we stopped at the shrine-like Cottage of Du Fu, honoring a great poet. Du Fu (also known as Tu Fu) lived from 712-770. Despite being well educated in Confucian ideals, he was denied a government post and spent most of his life traveling throughout the country, bitterly observing Chinese history, traditions and warfare. A star of China's High Tang period, his often autobiographical social commentary was the subject of much of his best-loved poetry.
What today is a large garden estate includes the courtyard homes of long-ago Chinese dignitaries, surrounding the rustic abode Du Fu was consigned to as manager of the far western region's affairs. Reading: "If I could get a mansion with a million rooms, I'd give all scholars joy and shelter from cold," made his tiny home very poignant. In a nearby gallery we saw Du Fu's bust, along with some abstract and realistic portraits of other notable poets and thinkers, including a few women. The commentary from Sammi, a young woman blessed with an understanding of Du Fu's poetry and ironic symbolism, infinitely improved our visit.
Then it was time to go, way too early for the "Western style" bars to open which Sammi had wanted us to see. She asked the driver to take us to an Internet cafe for one last e-mail check before our cruise, then it was off to the express bus bound for Chongqing.
---
"Dreaming of Li Bai"
by Du Fu, translated by Mike O'Connor
courtesy of Chinapage.com hosted by Dr. Ming L. Pei
Clouds drifting the whole day;
a traveler traveling who never arrives.
Three nights you have been in my dreams;
as your friend, I knew your mind.
You say your return is always harrowing;
your coming, a hard coming;
Rivers, lakes, so many waves;
in your boat you fear overturning.
Going out the door, you scratch your white head
as if the purpose of your whole life was ruined,
The rich and high positioned fill the Capital,
while you, alone, are careworn and dejected.
Who says the net of heaven is cast wide?
Growing older, you only grow more preyed upon.
One thousand autumns, ten thousand years of fame,
are nothing after death.
Photos courtesy of Wikipedia
Dear Reader: This page may contain affiliate links which may earn a commission if you click through and make a purchase. Our independent journalism is not influenced by any advertiser or commercial initiative unless it is clearly marked as sponsored content. As travel products change, please be sure to reconfirm all details and stay up to date with current events to ensure a safe and successful trip.
---