There's nowhere like Keukenhof Gardens in springtime to introduce the beauty, color, scent and creative potential of flowers to children on a family visit to Holland.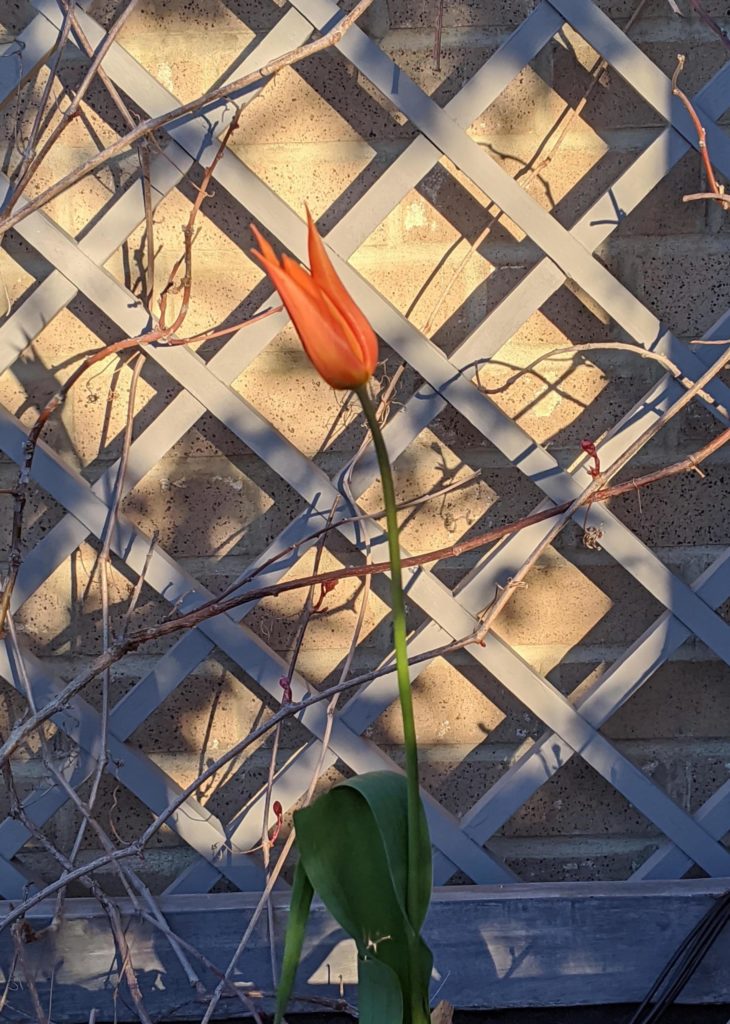 That's how Jaclyn Stockton-Sooy, a contributing writer to FTF based in Germany, began her 2015 account of a family visit to Holland's famed Keukenhof Gardens. Each year, we feature this story in spring because it's so, well… appropriate! This year, although the gardens and their expert staff can only be experienced virtually, of course, they are once again in gorgeous bloom. Above you can see a tulip bulb gifted to us by the Keukenhof Press Office which still flowers in our garden — very socially distant from its cousins in The Netherlands but so happy to be alive.
And back to Jaclyn's wonderful account…
However, local travel in the Netherlands is not easy… by car. I have never seen such traffic in and around an entire country; New York and D.C. are nothing compared to what we saw this spring in Holland. Yes, there were places where the traffic flowed but, for the most part, wherever we went we were in a slow jam for long stretches of time. What a way to begin our weekend at tulip time.
Larger Than Life Gardens at Keukenhof
The most impressive thing to see in the Netherlands in spring is the flowers, so we went straight to Keukenhof Gardens (keuken means kitchen in Dutch). These gardens, set to open this year on March 21, 2020 but closed to control the spread of COVID-19, are located between Amsterdam and The Hague in the "Bulb Region." The 32 hectares of blooming landscapes, originally the herb garden of Jacoba van Beyeren, the Countess of Holland (1401-1436), were designed in 1840 by the horticultural architect Zocher.
There are 15 kms of walking trails and 7,000,000 flowers — as far as the eye can see. I was hoping photos would speak for themselves: the colors are breathtaking and I must admit, there's nothing like seeing them in person. The fragrance of hyacinths and lilacs was everywhere. And tulips… all colors, shapes and sizes.
Activities & Natural Wonder for Kids at Keukenhof Gardens
These gardens are very child-friendly, too. When you enter Keukenhof, ask the cashier for a Bollebozen Route Book for each child. A scavenger hunt, it has several assignments for children to accomplish while in the gardens. The restaurants have children's menus and provide a shaded place for a break — there's even a petting zoo for hands-on activities.
Parents and grandparents of toddlers will appreciate the Miffy playground, hosted by the character Miffy, with its small swings, slides and safe play areas. Within the gardens there is also a large, modern playground and a maze that we found the most fun for all ages. There's free WiFi throughout, pushcarts (strollers) and wheelchairs are available free of charge, and even the family dog, on a leash, is welcome.
Keukenhof Gardens is located in the town of Lisse on Route N208 at Stationsweg 166a. It reopens every year, typcially from about mid-March to Mid-May — tulip time! The gardens are usually open from 8am-7:30pm; tickets may be bought online or through a smartphone. If you drive, there is a nominal parking fee but the more eco-friendly choice is the bus that runs to the gardens from Amsterdam.  If you're taking public transportation, cheaper combination tickets from Schiphol Airport, or the cities of Leiden, Haarlem or Amsterdam, are available.
Amsterdam in Magical, Even in Spring Weather
I had been to Amsterdam — in winter — 30 years ago as a college student and it seemed dingy. And in April, the peak of spring and less than an hour away, it was still dingy but the best base to explore this very small country. The canals are very interesting and worth a visit if just to see the architecture. But the water is filthy and the "houseboats" that line the canals are anything but beautiful. But somehow Amsterdam is still magical. Here's a guide to the surprisingly family-welcoming attractions in Amsterdam, an otherwise very adult city.
Madurodam, A Mini Village in the Hague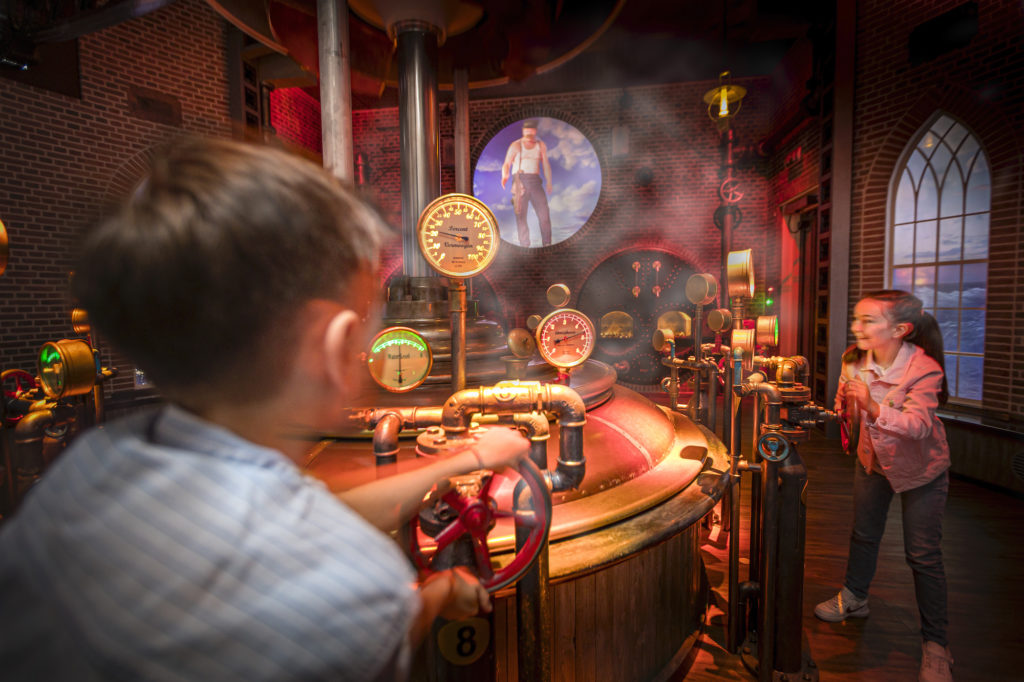 In addition to Keukenhof and Amsterdam, another Dutch place that children and adults will enjoy is Madurodam at George Maduroplein 1, 2584 RZ Den Haag in The Hague. I had my doubts about visiting this miniature village, but we really had a great time here. Madurodam was opened in 1952 as a monument to George Maduro by his parents. Its other purpose is to raise funds for youth-oriented charities through the Madurodam Charity Fund.
Holland's "smallest city" covers 18,000 square-meters and the objects are made on a scale of 1:25. The route through Madurodam makes it easy for visitors and their tour — suggested online — allows you to see the highlights of all Holland within one hour. Anyone traveling with children or the digital-minded should play on their website prior to arrival, so they can see the many videos and other media associated with each display.
The miniature city is interactive in real life, too. At our visit back in 2015, I put a euro in one of the slots mentioned in the booklet and a truck drove around to the "receiving" door of a warehouse where a pair of mini-ceramic shoes dropped in. The truck then continued its journey to the box where we inserted the Euro and I bent over to pick up the mini-shoes! Those little shoes have been on my Christmas tree every year since.
Note that families with a full day can buy a combination ticket granting admission to Sea Life in Scheveningen. Madurodam is usually open daily with varying hours according to season, closed January.
Visiting Holland During Tulip Season – Trip Planning Details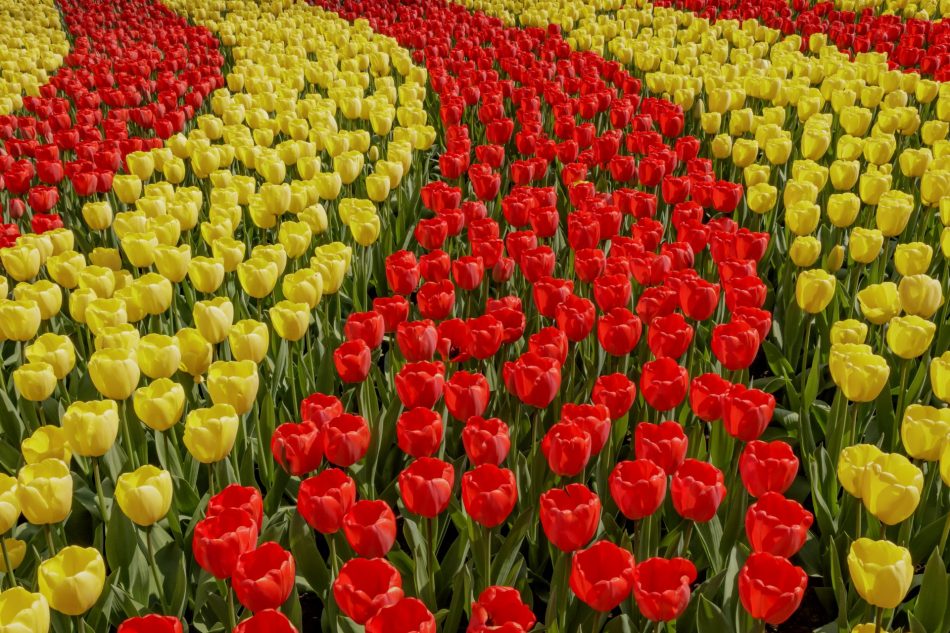 It's easy and affordable to find a place for the family to stay because there are many national hotel chains in Holland. Getting around this small country is easy by public transportation, and you won't have to fight the traffic as we did. There are public buses and trains from the Amsterdam Schipol Airport into the city center. From here, there is an express bus to the Keukenhof Gardens; kids under 4 ride free.
Amsterdam itself celebrates tulips from Tulip Day in late January, throughout spring. Check out the Amsterdam Tourism & Convention site for related museum shows, what's on at the growers-sponsored Amsterdam Tulip Museum and to see if any private homes and city institutions have exhibits. Festivities go on from April to late May, with a big Tulip Party and Flower Parade the first weekend in May. The city takes gardening seriously, and visitors are invited to tour 25 'secret gardens' not normally seen by the public during the annual Open Garden Days in late June.
For older children and fit adults, bicycles are the way to travel in the Netherlands. There are bike trails through the fields of flowers that surround the Keukenhof. There are many bike hire and scooter rental companies all over Holland, with several located near Amsterdam's Central train station. The Amsterdam Tourism & Convention Board notes some reliable companies.
Looking back, I realize that the flowers are so magnificent that we will want to go back next year. When we do, though, we will take the train with our own bicycles from our home in Germany to the Keukenhof — and avoid the traffic.
Dear Reader: This page may contain affiliate links which may earn a commission if you click through and make a purchase. Our independent journalism is not influenced by any advertiser or commercial initiative unless it is clearly marked as sponsored content. As travel products change, please be sure to reconfirm all details and stay up to date with current events to ensure a safe and successful trip.
---