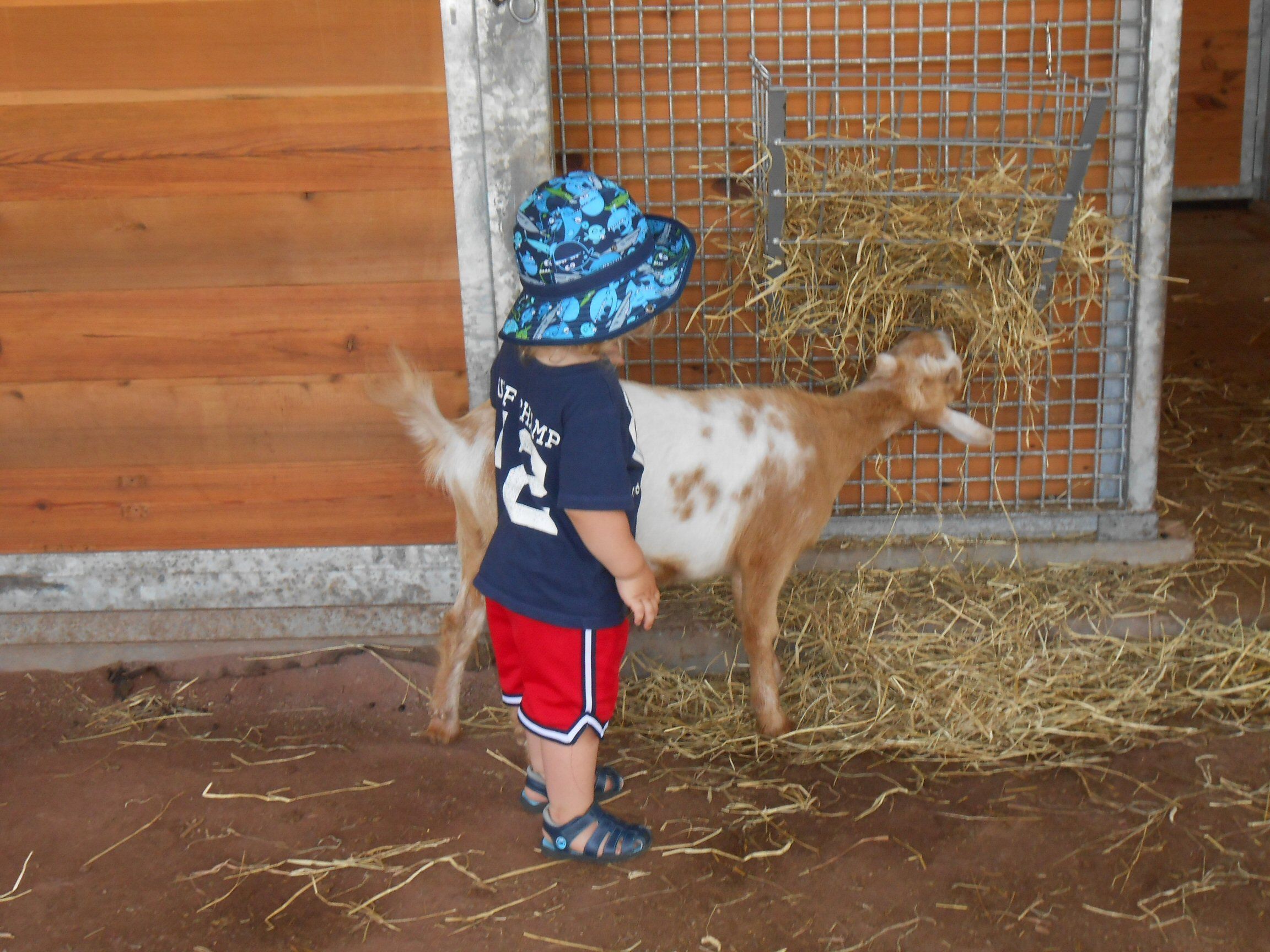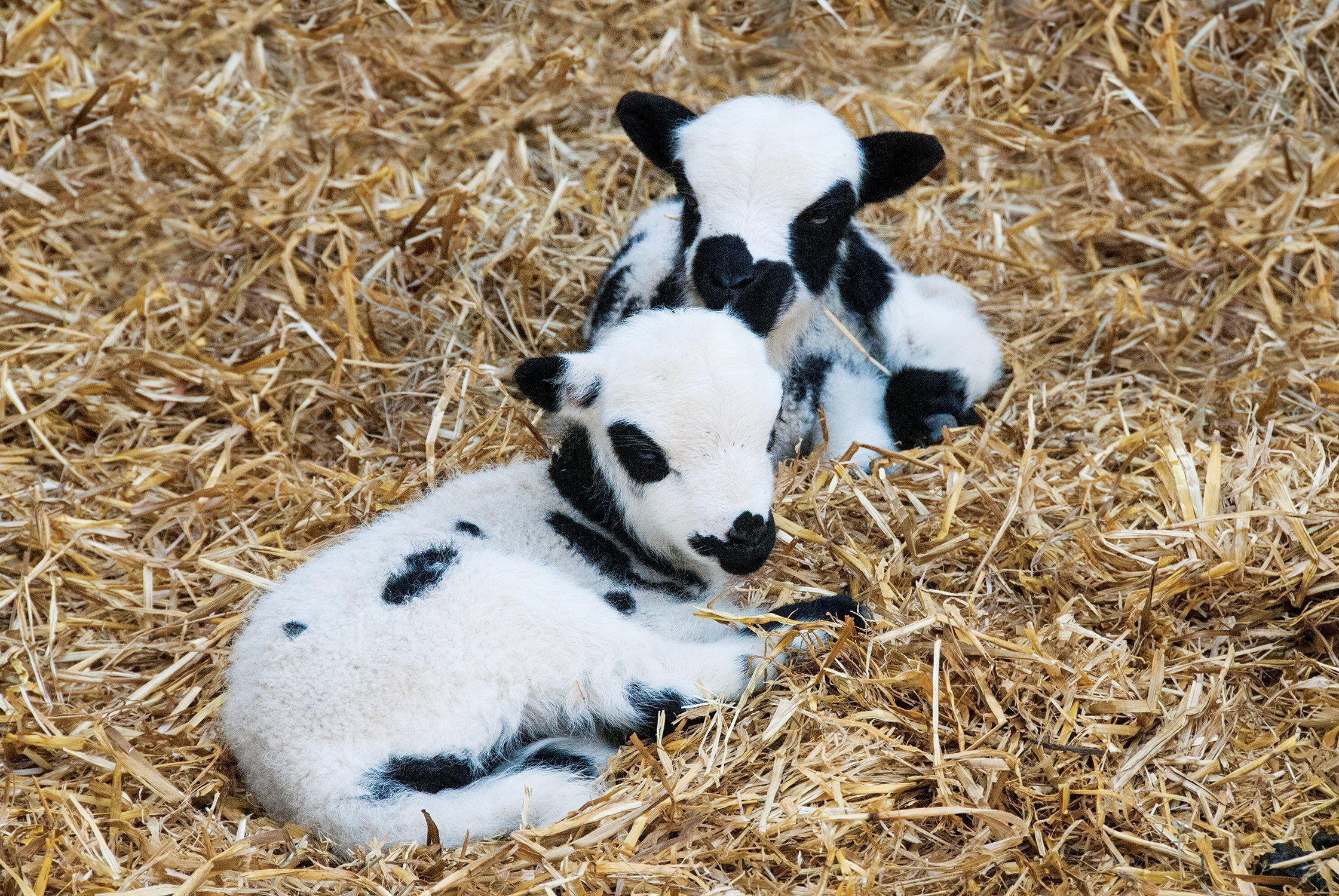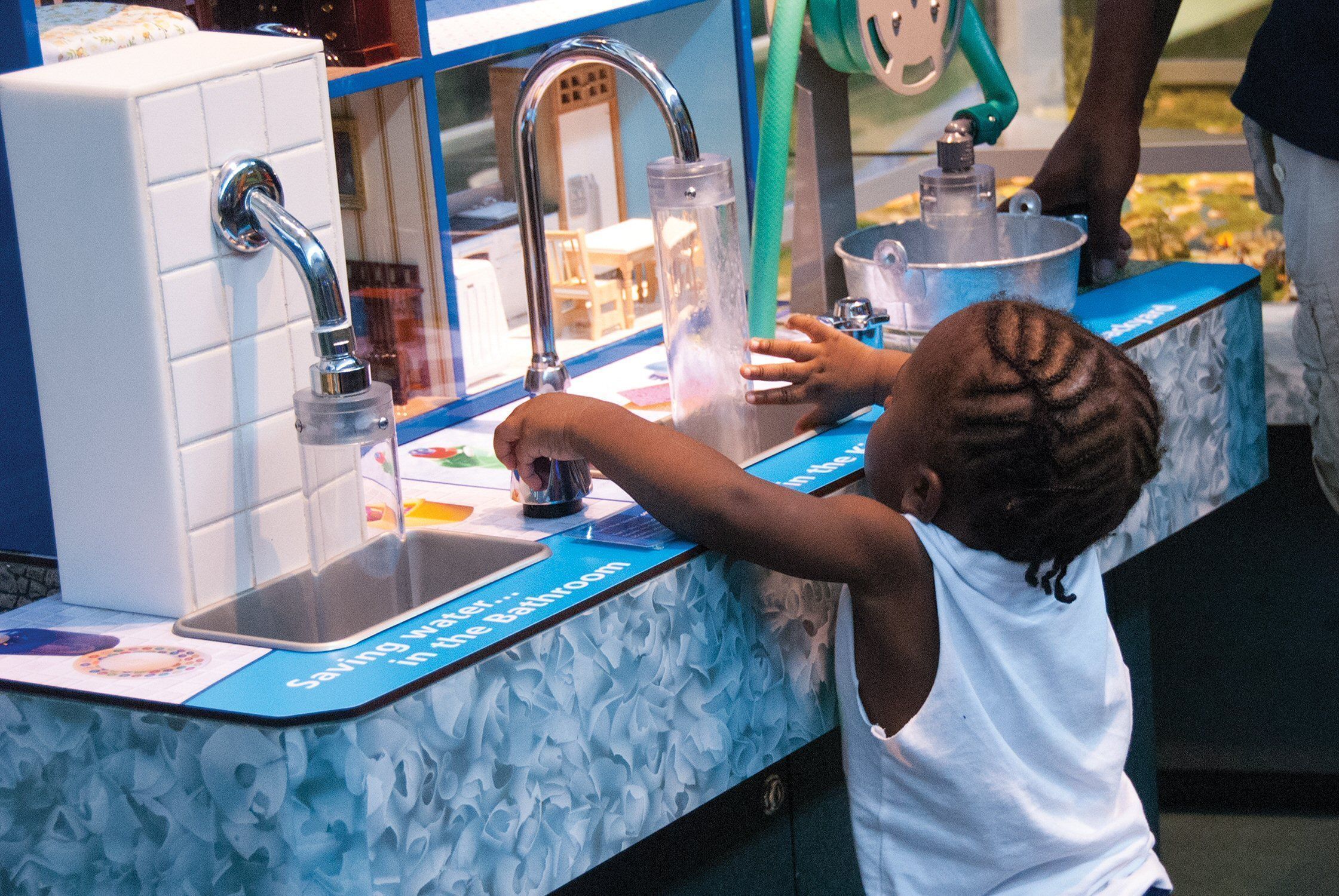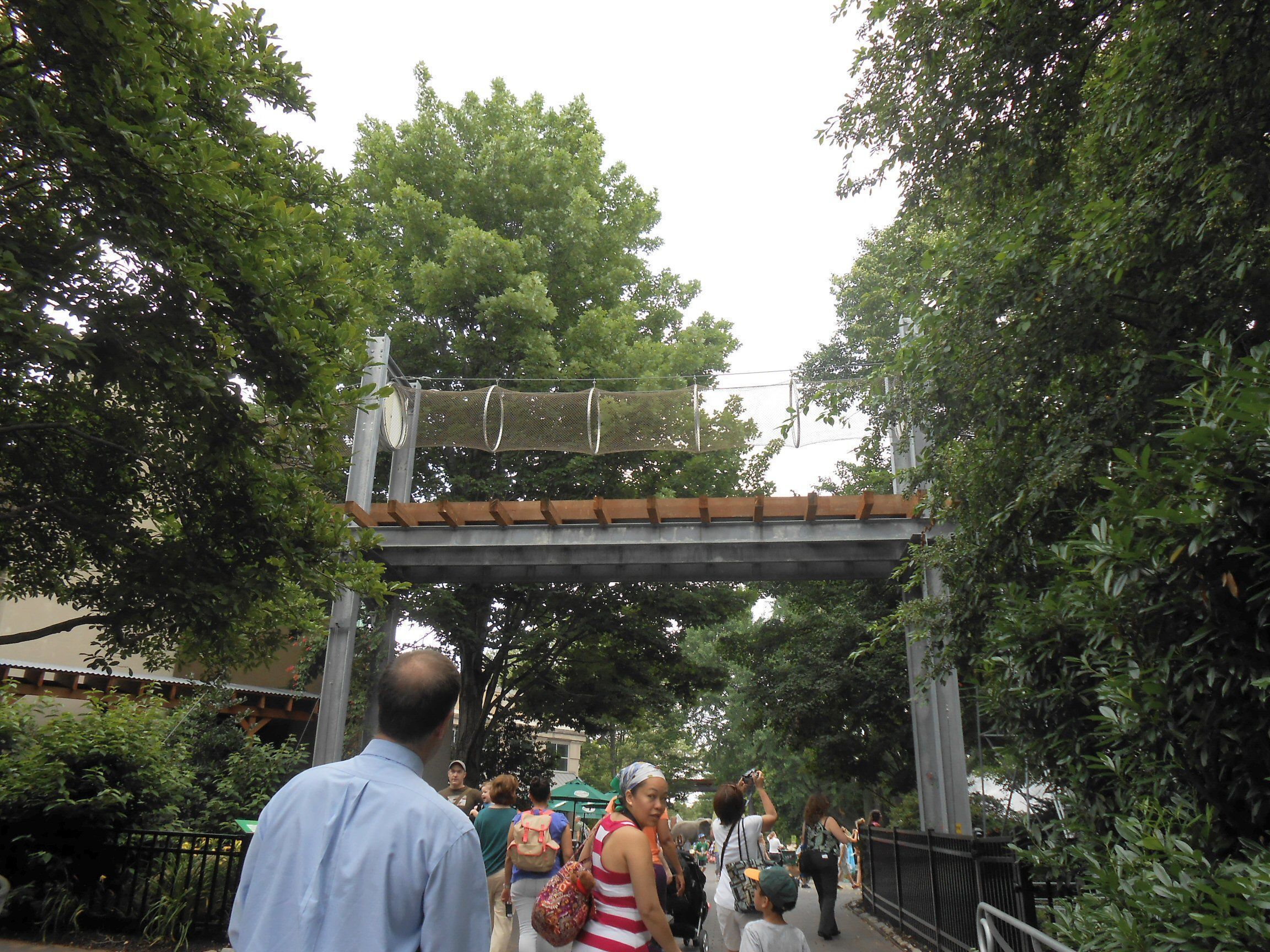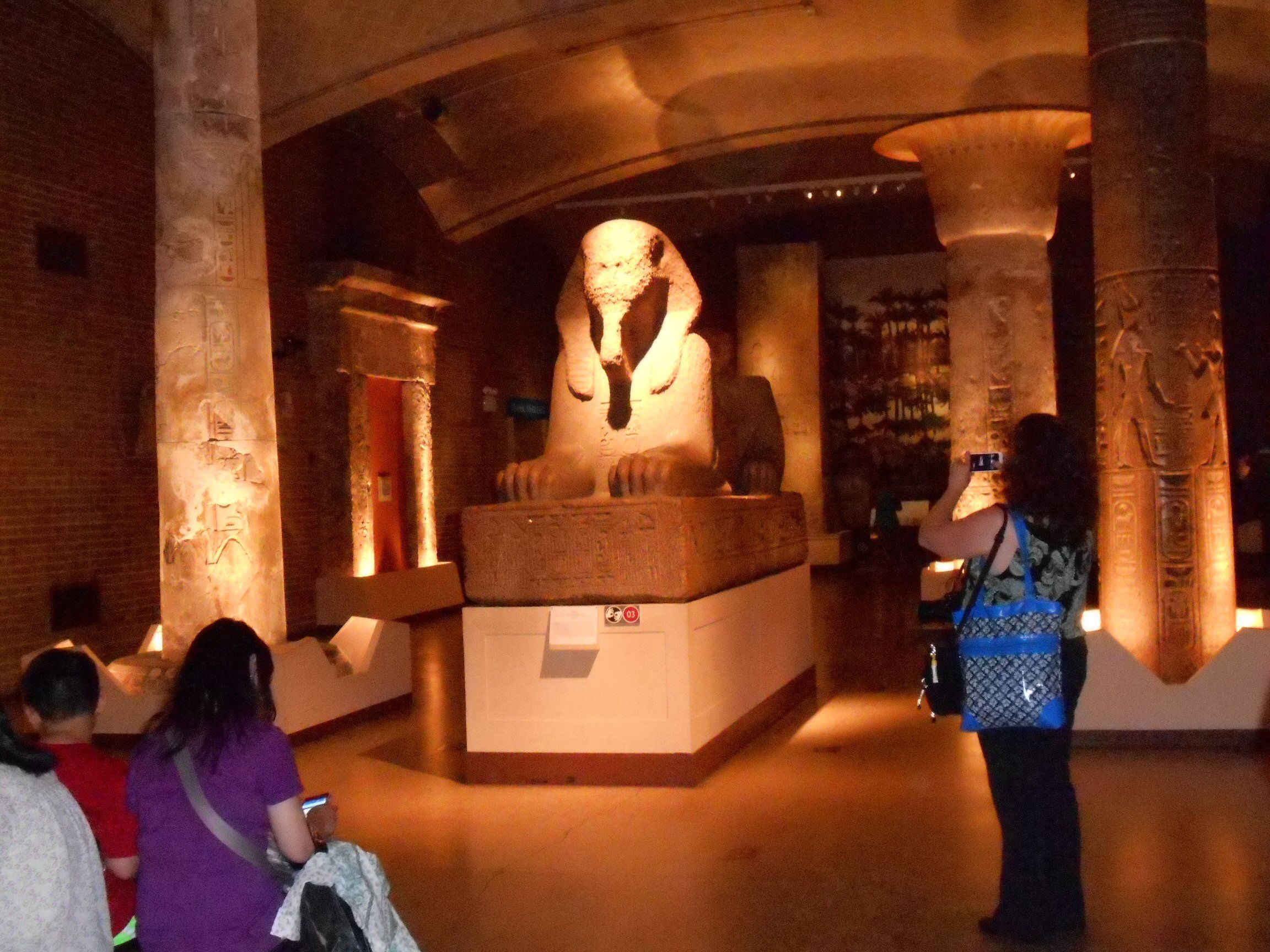 Philadelphia, Greek for "city of brotherly love," really is perfect for a city-focused family getaway with kids of any age. Running the gamut from stirring American history sites, to arts and culture geared to every member of the family, to outdoor spaces waiting to be explored, "Philly" will leave you wanting to come back again and again. Here are the city's highlights with suggestions based on your interests.
We hope this will help you decide what you want to do most, and what your kids will enjoy the best on your first or return trips to Philadelphia.
Philadelphia for First Time Visitors: History in Action
Independence National Historic Park is the centerpiece of historic Philadelphia and the first stop for first-time visitors.  It is comprised of many buildings situated on The Independence Mall, an urban park not unlike the one in Washington DC, where festivals and other events occur and families can relax between activities.
When I visit and re-visit these sites, it is hard for me to believe that I am standing in the very spot of so many monumental events. I remember taking my son here when he was a 5th grader, and he was speechless (very unusual for him).
Getting Your Bearings in Historic Center City Philadelphia
Philadelphia's Center City is bound on the east by the Delaware River and on the West by the Schuykill River, and is a city of many neighborhoods.  Families will probably spend most of their time in the Old City and Fairmount districts, however, every corner offers places to investigate.
Literally right smack in the middle of Philly is the iconic City Hall, a good point of reference during your stay. It is the world's tallest masonry building and is topped with a statue of city founder William Penn. Until 1987 when developers ended the "gentlemen's agreement" not to construct anything taller than the top of Penn's hat, it was the tallest building in the city.
A few other locations will acclimate and inform you – The Independence Visitor Center at One North Independence Mall West (at 6th and Market Streets) is where you can gather all the information on attractions and tours, plus the tickets you will need, and it is staffed by helpful and knowledgeable folks.
Historic Philadelphia Center at 150 South Independence Mall West also offers information, and is dedicated specifically to historic Philly. Visit the center to learn about Living History Tours, Storytelling Benches and Historical Reenactments.
Finally, the Philadelphia History Museum is a small, but lovely museum where a map of the city covers the floor of one room, giving you a chance to study the lay of the land. Exhibits are interesting and include artifacts such as the desk President George Washington used when the U.S. Capitol was in Philadelphia, and a pair of Joe Frazier's boxing gloves.
Back to Independence, Starting in 1754
Old City is a fascinating area to visit with school-age kids and teens. Take a stroll down quaint Elfreth's Alley, America's oldest continuously inhabited residential street, where 32 homes were built between the 1720s and the 1830s. While most are still private residences, two of the houses are open to the public for tours.
Speaking of homes, nearby you can stop into the Betsy Ross House and learn the story of a woman who earned her living as an upholsterer, and sewed our country's first flag at the request of General George Washington. There is a tour of the house and "she" will be there to answer your questions.
Still the heart of Independence Mall is Independence Hall  (originally the Pennsylvania State House) where delegates from the 13 colonies met and debated during the late 1700s. On July 4, 1776, this is where they signed the Declaration of Independence, declaring the birth of our nation. Later, Independence Hall was the site of the Constitutional Convention during which the U.S. Constitution was written, and signed on September 17, 1787.
Across the street, the Liberty Bell, housed in the Liberty Bell Center can be viewed along with information about its history and its symbolism for many freedom movements in the U.S. since 1776, when it was rung to mark the reading of the Declaration of Independence.
Located nearby, a lighthearted tribute to Benjamin Franklin is Franklin Square, one of the five original squares or parklands laid out by William Penn in the planning of the city. After such extensive history lessons, the kids will thoroughly enjoy this family park and its Philly-themed miniature golf course, playground and Liberty Carousel. Hungry? Stop for a bite at Square Burger near the fountain which serves yummy burgers, hot dogs, French fries, sundaes and shakes at prices mom and dad will love.
Philadelphia Getaway for the Return Visitor & Culture Lover
One of the best things about Philadelphia is how the city embraces its historic attractions and keeps presenting more finds. Not only are classic sights like the Liberty Bell being constantly upgraded to keep abreast of our multimedia times, but the vibrant cultural scene draws new discoveries and collections to make the city their home. Return to Philadelphia year after year and you will never be disappointed.
More for the History Buff Family – What's New on the Mall
Additional important sites on the Mall include Franklin Court which traces the outline of Benjamin Franklin's home, torn down in the 1800s. Dedicated to the life, times and legacy of Benjamin Franklin, it features personal artifacts, computer animations and interactive displays exploring Franklin's life and character.
Visitors of all ages will be able to immerse themselves in the 18th-century life of the passionate, industrious and rebellious Benjamin Franklin. The museum offers a family guide through which parents and children can look for "Skuggs," Franklin's pet squirrel, who will ask questions and engage children with activities and games while learning about Franklin and his era. The President's House: Freedom and Slavery in the Making of a New Nation is adjacent to Franklin Court and is located on the footprint of the president's residence when Philadelphia was the capital from 1790-1800. An open-air installation presents the external structure of the building and the nearby slave quarters, and offers information and video reenactments concerning the nine slaves kept by President Washington.
President John Adams lived there as well, but did not own slaves. The recent discovery of this buried structure helps remind U.S. that "life, liberty and the pursuit of happiness" didn't include all people during the colonial period, and is a subject we continue to struggle with.
Another museum of interest on the mall is the National Constitution Center devoted to the history and study of our governing document, the Bill of Rights and continuing amendments through interactive and multimedia exhibits. This museum is recommended for older kids and teens.
Walk nearby to the Old City where you can find the Christ Church Burial Ground,  the burial site of Benjamin Franklin and four other signers of the Declaration of Independence.  Additional highlights, based on your particular interests include the National Liberty Museum; the African American Museum in Philadelphia; the National Museum of American Jewish History, the Independence Seaport Museum on the historic waterfront (check out Race Street Pier) and the Fireman's Hall Museum.
Philadelphia Short Break for Artists & Visual Thinkers
Philadelphia has one of the most sophisticated arts scenes in the U.S., and its compact size and terrific restaurants combine for a comfortable, rich and affordable weekend getaway for families and couples. These are my favorite haunts.
Explore "The Parkway" and the Arts & Science in Philadelphia
Benjamin Franklin Parkway is a one-mile-long boulevard leading into Fairmount Park. Beginning near City Hall at  Love Park, home of the iconic Robert Indiana LOVE sculpture, it curves around Logan Square, and ends near the Philadelphia Museum of Art. With a flurry of international flags waving from poles along the roadside, it is a colorful sight, and is sometimes called the Champs d'Elysees of Philadelphia.
The Parkway forms the backbone of the Museum District, and is another magnet for families. Not far from Logan Square you will find The Franklin Institute, in yet another shout-out to Ben. This world-renowned museum offers three floors of hands-on science exhibits ranging from electricity to a walk-through heart, to physics, virtual reality, airplane and railroad displays and more, plus special traveling exhibits. It also houses the Fels Plantarium and the Joel N. Bloom Observatory. This place, Philadelphia's most visited museum, has been wowing visitors since 1824 and is not to be missed.
As you look up the Parkway to its ending point, you cannot miss the sight of the Philadelphia Museum of Art atop "The Rocky Steps," named for their prominence in the 1976 Sylvester Stallone movie. One of the country's most foremost art museums, PMA's collection includes over 200,000 works of art from Europe, Asia and the Americas including the second largest collection of Arms and Armor in the United States.
Most impressive at this museum is the extremely active Division of Education which creates a remarkable array of programs for children and families, making art appreciation a joy. This includes extensive Family Programs, special art-making family events, children's art classes and self-guided family tours.
More for the Art-Loving Family on the Parkway
The newest and most controversial institution on the parkway is The Barnes Foundation which was founded by Dr. Alfred C. Barnes in 1922.  It is home to one of the world's most extensive and impressive private collections of impressionist, post-impressionist and early modern art, including over 800 paintings by masters including Cezanne, Renoir, Matisse, Seurat, Modigliani, Soutine and Picasso, as well as African sculpture, Pennsylvania German decorative objects, and Native American textiles and pottery.
The collection draws its appeal from its wholly unconventional arrangement — Barnes curated his masterpieces in "ensembles" symmetrically organized according to aesthetic principles, which he taught to his students. Until early 2012, public viewership of the collection was limited, due to both its off-the-beaten-path location in Lower Merion, Pennsylvania, and also by regulations set in place by Barnes' indenture of trust.
Previously, visitors had to make an appointment with a reserved entry time and there were a limited number of tickets available per day. This system was set in place to control congestion and give visitors and students time to enjoy the potentially overwhelming display of art in a private, intimate environment — aspects which made the collection so treasured by art lovers.
Unfortunately, these limitations also created financial strain on the Foundation, which ultimately led to a hotly contested campaign to relocate the collection to Center City Philadelphia. After over a decade of legal battles, protests, and public controversy, The Barnes now rests at its new home on the Benjamin Franklin Parkway. While this highly-trafficked new location will never truly mirror the magic of the original home of The Barnes, creators of the new space did an admirable job of recreating the gallery as it was in Lower Merion.
In its new home, The Barnes Foundation has undertaken a serious outreach to children and families with Family Programs, all guided by Dr. Barnes' mission to promote the appreciation of fine arts. Especially on PECO Free First Sunday Family Days, the Barnes welcomes families with children for storytelling, music, dancing and art activities, plus Stroller Tours and Toddler Time.
The Rodin Museum, a longtime Philadelphia institution, is right next door to the Barnes, and houses the largest repository of Rodin's works outside of Paris, and includes some of his most famous large-scale sculptures.   This museum has a "Pay What You Wish" policy, offers free tours and a guide for families with young children.
If you have teens in your group, there are two attractions on or near the parkway which may interest them. Paine's Skateboard Park is adjacent to the PMA, and if your kids are into skateboarding, check it out. Opened just a few years ago as a haven for skateboarders and spectators, this new community space also offers a series of concerts and movies.
On the seamier side, if your kids ever visited Alcatraz during a trip to San Francisco, they may also be interested in touring Eastern State Penitentiary  to learn about another famous prison which operated from 1829 to 1971 and housed such inmates as Al Capone and Willy Sutton. (Hint: Their Halloween events are totally sold out.)
Perfect Philadelphia Weekend with Baby, Toddler and Preschooler
Most families with pre-schoolers want to introduce elements of American history to their kids on a Philadelphia visit. Having done that, feel free to spend a day at the Please Touch Museum — the city's children's museum and one of the country's finest — and another at Fairmount Park with its many fun sights. We know you'll be back for more.
Fairmount Park: Home to the Childrens Museum and Zoo
The excitement and energy of the city of Philadelphia has a wonderful counterpart in its bucolic Fairmount Park, the largest landscaped urban park in the United States.  Here your family can join the locals who enjoy the outdoors by walking, hiking, biking, rollerblading, horseback riding, fishing, playing tennis and more. You can also enjoy a Japanese House and Tea Garden, live musical concerts, and Trolley Tours throughout Philadelphia's huge playground where you can view lots of public art.
Don't miss a glimpse of the iconic Boathouse Row, a National Historic Landmark, especially when it is lit after dark. Twelve Victorian buildings house local rowing clubs and programs for high schools, summer camps, colleges and international level athletes who compete in racing shells on the Schuylkill River.
Fairmount Park was home to the 1876 Centennial Exposition in the area called the Centennial District.  Today, the impressive Memorial Hall is the last remaining major building from the celebratory fair grounds and it is the newest home of the Please Touch Museum, a "must-do" if you have tots in your family.  This expansive space allows for two huge floors of "fun and learning through play," their guiding philosophy. In 1976, Please Touch was the first museum in the country dedicated to kids age 7 and younger, and it has inspired most major cities to establish museums with young children as their focus.
My favorite exhibits were "Wonderland," an entire Alice in Wonderland environment with a maze, Hall of Doors and Mirrors and more, the Walking Piano (featured in the movie "Big"), an adorable ducky waterplay area for toddlers, and a miniature supermarket and gas station.  There are also art, music and movement programs, storytime and live theater productions.  Top off your visit with a ride on the carousel, originally located in Woodside Park. This century-old gem, in storage for over 40 years, is back in service putting smiles on the faces of Philadelphia's children again. The Please Touch Museum is amazing, and your children will not want to leave, so plan a long time for your visit here.
Philadelphia's #1 Attraction? Not the Liberty Bell, It's the Zoo!
Another wonderland within Fairmount Park is the Philadelphia Zoo, America's first zoo and home to the first children's zoo in the western hemisphere. It is the most visited cultural attraction in the state of Pennsylvania presenting over 1,300 animals from around the world, many rare and endangered, in award-winning exhibits and has something to please every animal lover in your family.
More than just a place to see animals, the Philadelphia Zoo is a laboratory for discovery of animal well-being with the first scientifically-formulated animal diets in the world.  It is the first center to study and identify animal diseases and their causes, as well as a leader in worldwide conservation efforts. Additionally, it is a leading educational institution whose enthusiastic staff offers hundreds of programs and workshops to children and adults.
Two exciting projects are the very cool $32.3 million re-imagined KidZooU, a highly interactive space for hands-on fun, as well as an education center.  Offering outdoor experiences such as feeding, petting and brushing rare breeds, and indoor conservation stations presenting recycling, water-reduction and energy saving activities, KidZooU is focused on tots and tweens and its goal is to connect children with animals and to involve them as "conservation stewards." KidZooU is very welcoming to families with children with special needs with exhibit signage in Braille, sign language, and pictures for children on the autism spectrum.  It is wheelchair accessible, and the family restrooms offer changing tables for babies through adolescents.
Another in a long line of firsts for the Philly zoo is a fantastic and revolutionary trail system that allows animals the freedom to roam as they journey out of their cages or enclosures and explore the entire 42 acre campus. Don't worry – you will be safe!  Opened in 2011, the Treetop Trail is for small arboreal species such as monkeys and lemurs. Made of flexible steel mesh, it is 700-feet long and 37-feet high at his tallest point. Expansions of this unique project include the 200-foot-long Great Ape Trail which is connected to the orangutans' outside play area and is 16 feet off the ground and the Gorilla Treeway, a 300-foot-long trail which enables these apes to be on the move while visitors observe from below, A 400-foot-trail opens the world to goats and sheep while large felines enjoy Big Cat Crossing, a 330-foot passageway on which they can roam.
The trails, built along and across visitor pathways, allow visitors the pleasure of observing the animals traveling among the treetops, reacting to birds and other zoo animals, playing, and resting as they have a bird's eye view of the zoo guests below.
The Amazon Rainforest Carousel is an all wooden, hand-carved and hand-painted carousel which features endangered birds, reptiles, mammals and amphibians from the Amazon rainforest. Also, your family can go on a Behind The Scenes tour, take a ride on the Swan Boats and PZ Express Train or rise above the treetops in the 6abc Zooballoo and overlook all of the animals at heights of up to 400 feet.
Philadelphia College Town: Weekend Focus with High School Children
The University of Philadelphia (UPenn), Drexel University, Temple University and dozens of other institutions of higher learning and the arts make Philadelphia a dream town for college students. Not to mention that the busy food truck scene that surrounds these campuses makes Philadelphia a haven for foodies on a budget.
University City is Home to UPenn Archeology Collection
Located in West Philadelphia,University City is so named as it is home to the University of Pennsylvania, Drexel University and the University of the Sciences in Philadelphia. Older kids with an interest in human history, and all kids interested in mummies, will be very excited about a trip to the Penn Museum, which is formally called the University of Pennsylvania Museum of Archaeology and Anthropology. Since its inception in 1887, the Penn Museum has sent more than 300 archaeological and anthropological and ethnological expeditions to all continents and their finds fill more than 30 galleries with material from around the world.
The Penn Museum's Egyptian collection is world renowned and displays a huge collection of statues, mummies and reliefs. Among its most famous holdings are the 12-ton granite Sphinx of Ramesses II dating from 1200 B.C., and the large columns from the palace of Pharaoh Merenptha all of which were excavated in 1915 during an expedition sponsored by the museum.
The overnight "40 Winks with the Sphinx" program available on select Friday nights offers kids (ages 6-12) with an adult, a chance to spend the night in the museum and enjoy hands-on games, crafts and scavenger hunts as they explore the mummies and ancient cultures of Egypt, Rome and the Maya of Central America by flashlight. After an exhaustive expedition, they sleep at the foot of the largest granite sphinx in the western hemisphere.
If your kids are interested in mummies, check out the Artifact Lab. Here they can speak with conservators and learn about the processes of cleaning, restoration and preservation of pieces from the Egyptian collection including art, artifacts and both human and animal mummies.
The Penn Museum has a strong commitment to families and offers a series of Family Second Saturday Workshops, Museum Playdates for ages 3-6 throughout the year, and Anthropologists in the Making, a summer camp program during July and August.
Nearby, in the Chestnut Hill neighborhood of northwest Philadelphia is another branch of the University of Pennsylvania. The Morris Arboretum offers 92 lush acres to explore including Japanese gardens, a rock garden and a rose wall garden. Sound like the last place your kids would want to visit?  Actually they have some terrific family programs and a charming Garden Railway which represents railroads throughout history amidst 11 architectural wonders.
Dear Reader: This page may contain affiliate links which may earn a commission if you click through and make a purchase. Our independent journalism is not influenced by any advertiser or commercial initiative unless it is clearly marked as sponsored content. As travel products change, please be sure to reconfirm all details and stay up to date with current events to ensure a safe and successful trip.
---