Driving Kansas I-70 is worth more in memories than 500 miles of 18-wheelers and corn fields. There are small towns with huge scale artworks, 50s cinemas, arts festivals, military forts and local history museums to appease every restless road tripper in your vehicle.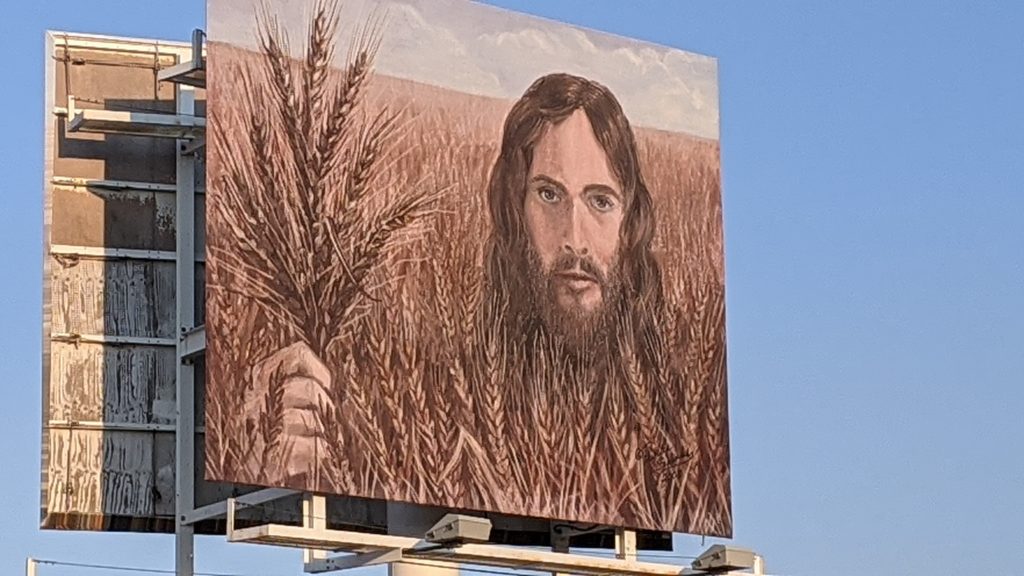 If your family is on a cross-country road trip, take advantage of "Seventy on I-70," a vintage Kansas travel guide highlighting the interstate's many large, small and almost ordinary attractions. Kansas offers a surprising amount of pure Americana.
Kansas Interstate-70 from East to West
Heading East to West, leave the verdant hills of Missouri for what's at first glance, desolation. Kansas City, KS does not compare to Kansas City, MO – the gem of Missouri whose museums, barbecue joints, sports teams and hotels outshine their neighbor just across the border.
However, the border region does have some attractions. Cross-country road-trippers desperate for a pit stop between Kansas I-70 Exits 410-423 should stop when there's a NASCAR race at Kansas Speedway. Alternatively, shop in the Legends Outlets Mall or catch a Kansas City T-Bones game — they're not the Missouri Kansas City Royals but few teams are.
Shawnee and Kansas' Native American Heritage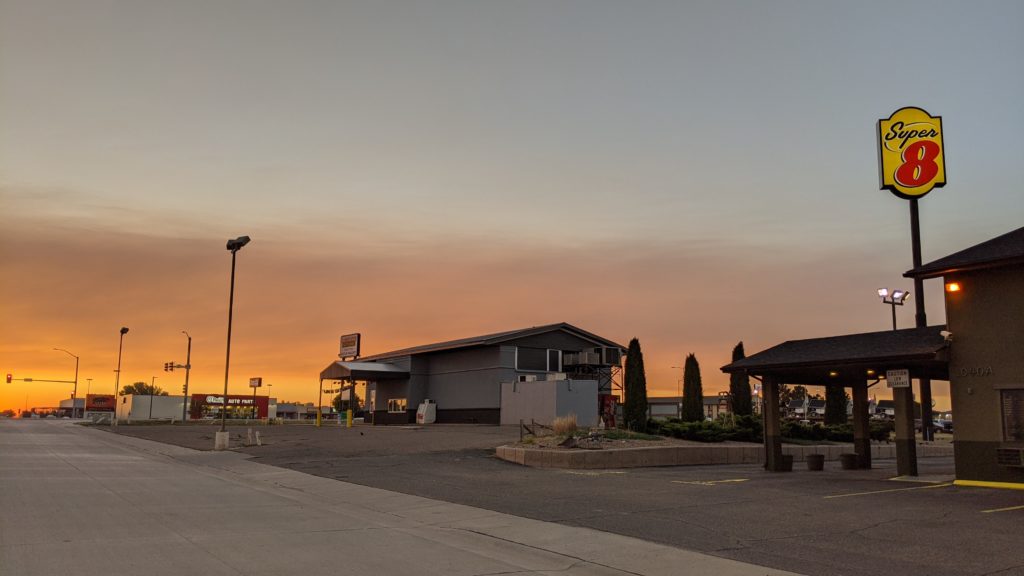 Shawnee, off Kansas I-70 Exit 411, was home not only to the Shawnee tribe of Native Americans. After the Louisiana Purchase of 1803, President Thomas Jefferson planned to offer land west of the Mississippi River to eastern tribes who would voluntarily resettle. As European American settlements grew, however, they pushed Westwards for more land. Congressional Acts in 1825 and 1830 then forced several different Native tribes to move farther west into the inhospitable territories of Kansas and beyond.
Shawnee Town 1929 is a recreated farming village that celebrates the town's agricultural success with exhibits, authentic farm artifacts, costumed interpreters and events. Summers are marked by food trucks, live music events, crafts fairs and family activities starting with the Old Shawnee Days Festival in June, a big Independence Day event and the August Tour de Shawnee bike races. Check the town's website to see how public health protocols may change events. Mission Park, with its boating lake and facilities, makes it a great picnic stop other times of year.
Side Trips off Kansas I-70 and East Kansas Detours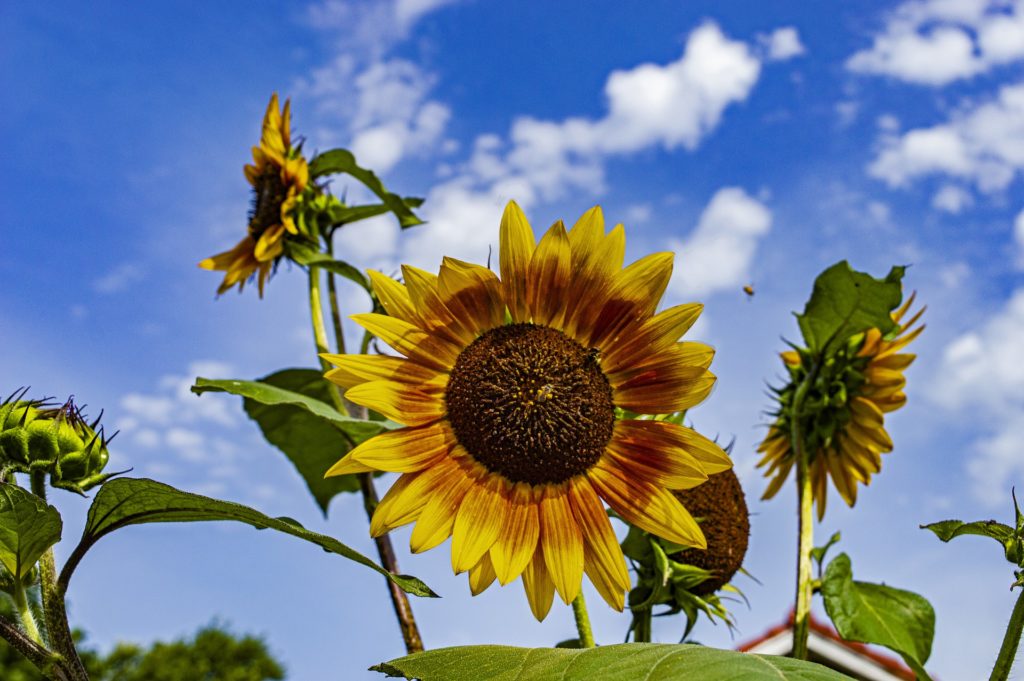 Side trips in this area include Bonner Springs, where the National Agricultural Center and Hall of Fame is located. The Ag Center, with its exhibits on better farming, is most worthwhile if you have future farmers of America strapped into the backseat.
Leavenworth, 18 miles farther north, has a 28-block historic district downtown and a famous maximum security military prison portrayed in the 2001 movie, "The Last Castle." Fort Leavenworth, established in 1827 to assist settlers in fighting off Native American tribes, is the nation's third oldest active military installation. The facility and Frontier Army Museum are, sadly, temporarily closed to the public due to the pandemic.
Kansas Prairie, Wetlands and Rocks
Missing the call of the Wild? Turn off Kansas I-70 at Lawrence to find Baker Wetlands, a 1,000-acre environmental preserve protecting nearly 500 plant species, wildlife and 278 species of birds. This is a special place to stretch your legs.
Or, take Exit 313 for Manhattan, not the city you're expecting. Instead, Manhattan is home to Tuttle Creek State Park, known for the camping and recreation facilities around its reservoir. Younger kids will appreciate the snake collection at the Sunset Zoo's Nature Exploration Center.
Fishermen will likely know Milford Lake, outside Junction City, the largest one in the state and the best place to go fishing and camping. The Milford Nature Center is located just below the dam and between February and May, it's fun to visit the fish hatchery.
Detour for a photo opp farther west off Kansas I-70 Exit 76, at Monument Rocks, a national natural landmark about 25 miles south of Oakley. We'd like to say you can see this towering rock arch and walls for miles but that's not quite accurate. Up close your family will appreciate the noble kestrel falcons which nest in the rock's perforations, and feel the mystical vibe that Native Americans believed existed here.
Do you drive after dark? Kids will be love watching the aliens land through the ink-black skies. Yes, the blinking red lights of wind turbines, thousands of them, extend as far as the eye can see across the plains north and south of Kansas I-70, creating a scene worthy of "Star Wars."
Eisenhower in Abilene
Kansas' number one attraction is the Eisenhower Presidential Library, museum and home in Abilene, off Exit 275. While it is temporarily closed due to the pandemic, Abilene can teach you a lot about Dwight D. Eisenhower, the country's 34th president from 1953-1961 and a five-star general. Ike, as he was known, and his wife Mamie were very popular during their time.
Not only did Eisenhower sponsor the Federal Highway System you are driving on, he also sponsored and signed the 1957 Civil Rights Bill which Congress then altered and weakened. In addition to negotiating a peaceful end to the Korean War, Eisenhower resisted getting into other battles over several Cold War incidents that might have turned a less cool head to war.
Jesus Watches Over Colby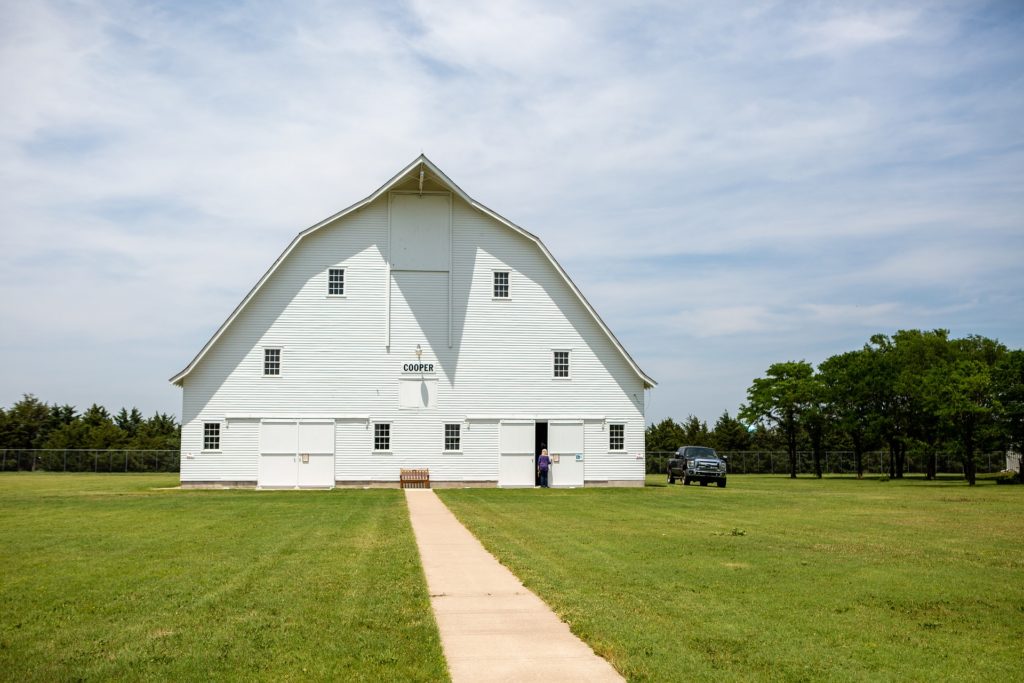 We chose Colby as the place to sleep on our 2020 cross-country road trip because of the famous billboard, Wheat Jesus. Let us all praise Google for alerting us to these roadside wonders when we ask our phones, "what's interesting about (this place)?"
Wheat Jesus is a two-sided billboard portraying Jesus holding a sheaf of wheat in his right hand. There is no text. The billboard is a gift to road trippers by local business people Tuffy and Linda Kay Taylor, who wanted to inspire drivers with a "silent message" about what was important in their own lives. Erected in 2009 with the help of a local artist and sign making company, the remarkable portrait seems to watch passersby from every angle. The Taylors and contributions pay the electric bills to keep the billboard illuminated 24/7.
Since Colby straddles I-70, most of its business comes from long haul truck drivers. That clientele makes the Sonic Burger drive-through restaurant another of the town's hallmarks. For a retro experience, show the family how carhops deliver burgers and shakes to your car window.
Yet another Colby attraction is the Oasis Travel Center Dog Park at Kansas I-70 Exit 53. (You are 53 miles east of the Colorado border at this point.) With separate areas for both large and small dogs, this is a worthwhile stop to give your canine pals a break from the road.
Overnight in Colby, Kansas I-70 at Exit 54
Colby is a town of few lodging choices, so we picked a Super 8 that was well reviewed as "sparkling clean" with "blazing fast Internet."
The following morning, we met Eric, the desk clerk who put out their big buffet breakfast. Yes, despite other hotels having shut their restaurants to stop the spread of COVID-19, this friendly Super 8 was serving a huge public buffet. We sampled the hot biscuits n' gravy, freshly made by Eric himself from his mom's recipe, first. Follow it up with tasty u-cook waffles, fruit, cereals, yoghurt, toast and more; breakfast is free with double double-bed rooms that start at $59 per night.
Don't leave town without a visit to the Prairie Museum of Art & History. The 24-acre property has several buildings, including the Cooper Barn, the largest single barn in Kansas. Considered one of the 8 Wonders of Kansas, it was built in 1936 to house show-worthy Hereford cattle. Catch the museum's "Prairie Grasses to Golden Grains" exhibit, the one room school building, sod house and 1930s farmstead. Inside, the Kuska Collection comprises dolls, furniture, old coins, household ceramics, family clocks and silverware – the treasures of a 19th-century prairie farmer's life.
Another must, stop at the Colby Aquatic Park if you're traveling in the blazing hot summer between June and August. The town facility has a few swimming pools and some waterslides.
Westward to Goodland, I-70 at Exit 19
The beauty and ingenuity of Goodland, off Kansas I-70 at Exit 19, capped our brief tour of the state. Goodland connects to America's first agriculture-themed designated road, the Land and Sky Scenic Byway at Exit 17. Pass by again during your travels to watch crops grow as the seasons change.
Drivers from either direction are hard-pressed to miss an 80-foot version of Vincent Van Gogh's painting, "Three Sunflowers in a Vase." The 30-foot-tall painting sits atop a huge easel towering over the small town of Goodland. It was reproduced from the original for the Rotary Club of Goodland by Canadian artist, Cameron Cross.
A placard posted by the proud people of Sherman County declare it to be the World's Largest Painting on an Easel. Yes, sunflowers do grow in Kansas. This still life by the Dutch Impressionist Vincent Van Gogh has inspired many other, smaller art works in the town's public parks. In fact, signs ask visitors to use the hashtag #goghgoodland in their social media posts.
The High Plains Museum is another highlight of the town. Like Colby's Prairie Museum, the focus of the collections is agricultural with many exhibits about farming daily life. Founded in 1959, it also features several personal collections that document the life of Northwestern Kansas, as lived by ordinary teachers, farmers, doctors, bankers and soldiers.
Interestingly, a model of the world's first patented helicopter is featured inside the main room. Watch as its blades slowly rotate.
The first helicopter is just another of the unexpected finds along Kansas I-70. For more ideas of what to do in Kansas, please visit TravelKS.com.
Dear Reader: This page may contain affiliate links which may earn a commission if you click through and make a purchase. Our independent journalism is not influenced by any advertiser or commercial initiative unless it is clearly marked as sponsored content. As travel products change, please be sure to reconfirm all details and stay up to date with current events to ensure a safe and successful trip.
---