---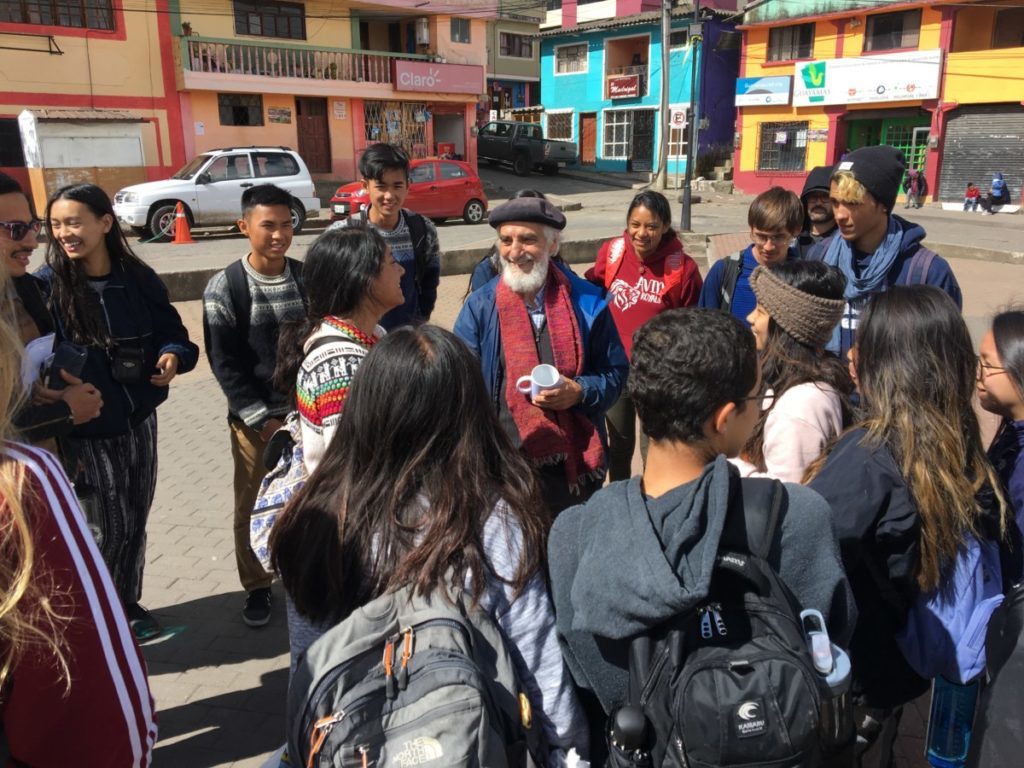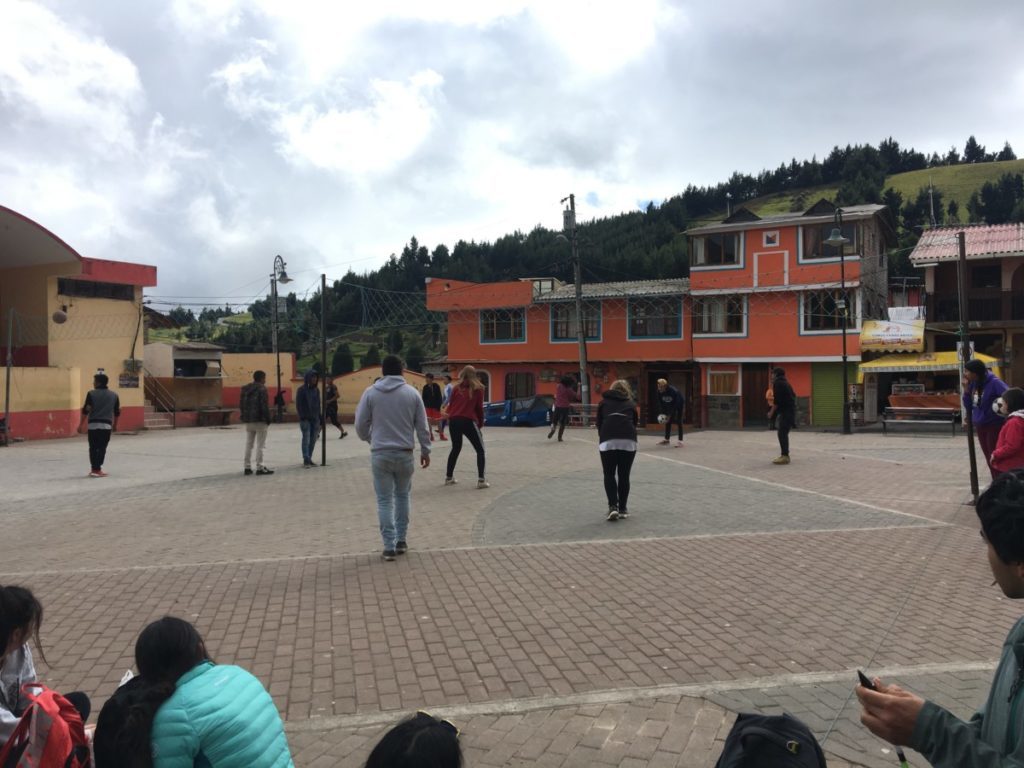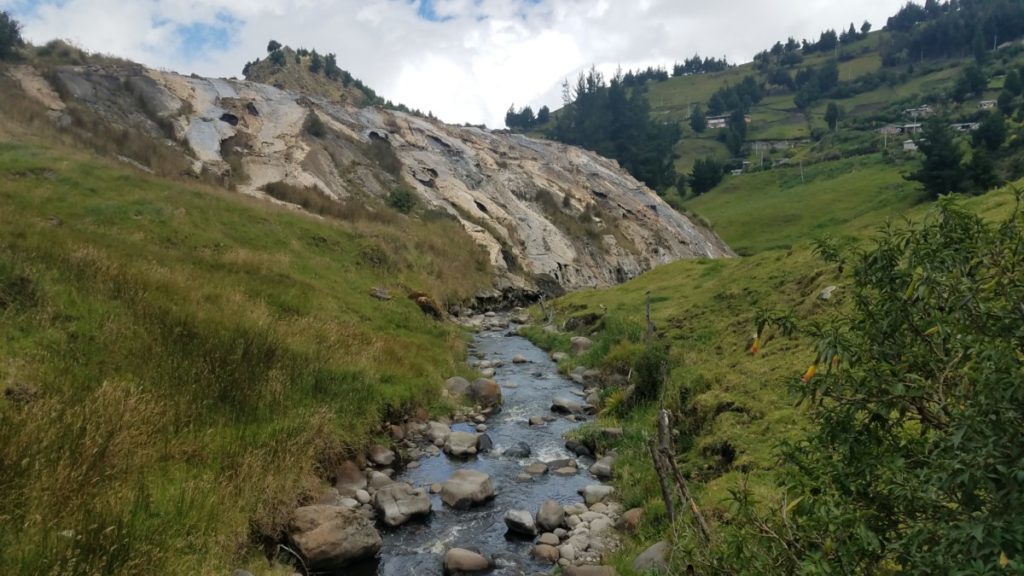 A quaint city located in the Andes mountains of Ecuador at about 11,600 feet above sea level, Salinas de Guaranda is small, but from them I have learned that even the smallest things can push the biggest obstacles. Salinas is a peaceful city of vibrant-colored buildings surrounded by lush, green mountains. The name Salinas originates from the city's infamous salt mine, which is situated in the city outskirts and is one of the towns proud attractions. The other attractions of this humble town are its factories. During my time here, I have taken tours in their cheese factory, their wool factory, and their chocolate factory. Each good from their factories are a product of a community's hard work. Their cheeses leave a fresh, smooth feel in my mouth, and the second I step into their white-walled and white-floored chocolate factory, the smell of sweet cacao with milk tingles my nose and waters my mouth. While the tastes, sights, and smells of Salinas are truly remarkable, the experiences I had with the locals were what made my trip to this town unforgettable.
From the city square, as the salineritos (locals of Salinas) play Ecuadorian volleyball, take the time to just turn 360 degrees. In this square my neck craned to marvel at the height of the lush mountains towering over the buildings, and how they make me and the city feel so small to the world around us. While this town is small, their history and footsteps are grand, as I have learned from my experience talking with the city's priest, Padre Antonio Polo. In Spanish he told me, "You did not come here to see chocolate, you did not come here to see cheese. You came here to see how a community overcame poverty." As I sat in the chair of the church next to the city square, Padre Antonio Polo opened his city, his home, to me and let me in to the "secret" of the town. That day I met him, he wore a dark beret, a stark contrast from his white hair, and a red scarf, a color of the indigenous peoples. His voice was enchanting, with his tone lowering and raising, detailing the city's history like a fairytale. Wide-eyed, I sat there with open ears. He spoke of the importance of community within his town and how with economic solidarity they are slowly, but surely, climbing out of poverty. The cheese I ate today, he pointed out, is because the community works together and together, as well, do they reap the benefits of their hard work. Everyday local farmers bring their large, metal milk pails bright and early to the doors of the factory, before the sun even has a chance to say hello.
As Padre Antonio spoke of community, I reflected on how welcoming and kind the locals had been towards me, even though I was a stranger to them and their country, and was awed by how good-hearted they were despite having so little. Throughout the years, these people stood by each other, especially when bigger forces, like big corporations, stood to take advantage of them. To this fact, Padre Antonio quietly revealed to me his secret, the secret of his city: "We stick together so that we are too big to fit into their mouths."
From this trip, I have found the best souvenir for other savvy travelers like me visiting Ecuador. No, it is not the chocolate, nor is it the cheese, for the best souvenir is the human interactions you encounter. And, best of all, it has no price tag.
Dear Reader: This page may contain affiliate links which may earn a commission if you click through and make a purchase. Our independent journalism is not influenced by any advertiser or commercial initiative unless it is clearly marked as sponsored content. As travel products change, please be sure to reconfirm all details and stay up to date with current events to ensure a safe and successful trip.
---