---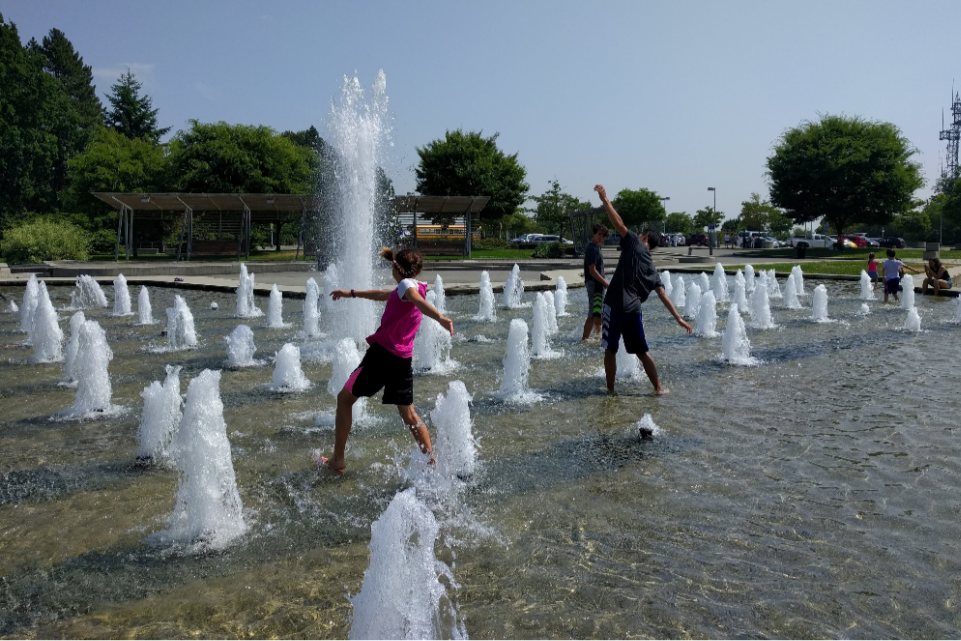 "Little one! Little one! Would you like a fresh baked cookie Little one?" My 4 foot 6, 11-year-old sister (who HATES being called short) whipped her head around in anger only to see a friendly, elderly German woman in the baking section of the grocery store holding out the world's most ginormous chocolate chip cookie. As her expression morphed from rage to joy, it was clear that she realized what I had been thinking…visiting Canada on a budget can be weirdly interesting!
When you grow up as a child in a fiscally conservative family who enjoys traveling, instead of flying, you end up seeing a lot of the country on the road, gazing out the backseat window of the family car. Last summer's road trip was my very first international excursion, a relatively short six-hour jaunt up to the beautiful city of Vancouver, Canada.
As I was saying, spending time in new, exciting, and exotic Safeway supermarkets is not uncommon when traveling with our family. After all, eating out is expensive! It's much more cost effective to rent the cheapest place you can find that has a kitchen and cook for yourself. Besides, do you think the average Canadian eats out all the time? If one truly wants to experience what it's like to be a part of a foreign culture, one must fully immerse oneself in the cultural lifestyle. Now, I feel like I can genuinely understand the lives of Canadian teens because I've heated up the same hot dogs that they've heated up. I've cooked the same macaroni and cheese that they've cooked. And most importantly, I've drunk the same PINK cream soda that they drink.
Vacationing on a budget means that instead of spending time inside aquariums or museums (or really anyplace that charges you to walk through a door), you end up spending a lot of time outdoors, hiking and biking. As a result, we were able to experience the real Vancouver…the natural Vancouver. Not some kind of Vancouver that someone created to be part of an exhibit, but rather, the Vancouver that God intended. One of the highlights of our trip was taking our bikes on the SeaBus across the Vancouver Harbor and riding them on the 6 mile loop around Stanley Park, enjoying the cool sea breeze on a sunny August day, stopping to marvel at the Lions Gate Bridge, and watching the super cute Aquabus ferries shuttle people over to Granbury Island. We couldn't afford a hotel with a pool, but we were able to hike through Queen Elizabeth Park, take our shoes off and have a refreshing walk through the fountains (the park employees eventually yelled at us to get out, but the locals assured us that everyone just waits until the employees leave before they hop back in). But do you know the most amazing thing I discovered on our outdoor excursions? Canadians really don't want you to leave your dog poop lying around. Seriously! Every 100 feet, there's some new clever sign saying something like "There's no such thing as a dog poo fairy" or "Got Poop?" I don't understand why Americans are so envious about Canada's health care system, yet at the same time completely ignore the fact that they are a virtually dog poop-less society.
As you can probably tell, traveling with my family may not produce conventional Instagram-worthy moments. But if the point of vacations is creating interesting, quirky, and memorable experiences with my family, well, I definitely have those.
Dear Reader: This page may contain affiliate links which may earn a commission if you click through and make a purchase. Our independent journalism is not influenced by any advertiser or commercial initiative unless it is clearly marked as sponsored content. As travel products change, please be sure to reconfirm all details and stay up to date with current events to ensure a safe and successful trip.
---