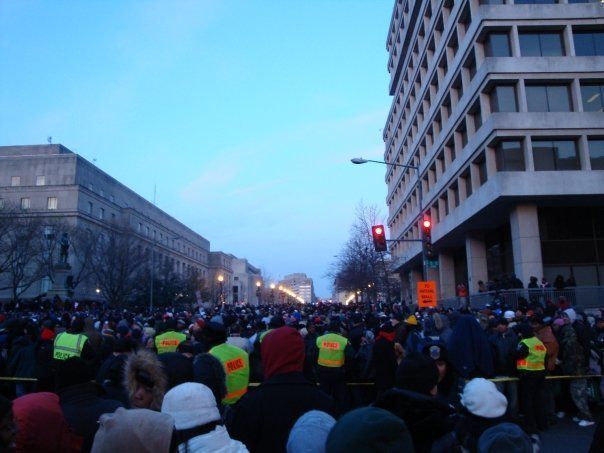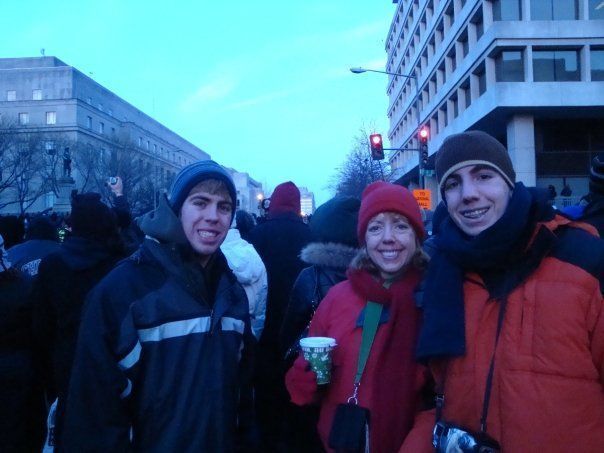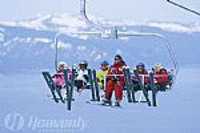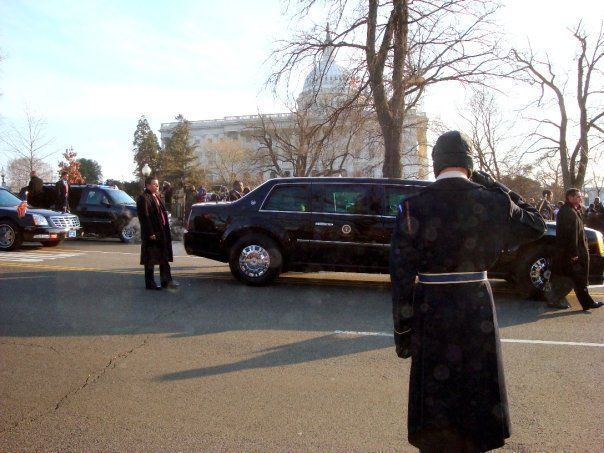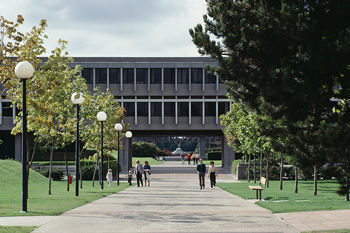 Finalist 2009 FTF Teen Travel Writing Scholarship
Twenty-eight–it seems such an innocent number.That is, unless you were actually there in Washington, D.
Twenty-eight–it seems such an innocent number.
That is, unless you were actually there in Washington, D.C., on January 20, 2009, in a crowd of two million also-freezing strangers. As I waited for the soon-to-be 44th President of the United States to arrive at the podium, I fidgeted with the cheap glove warmers I bought from a nearby CVS Pharmacy and readjusted what felt like my tenth layer of clothing.
I looked down at my thermometer keychain: twenty-eight degrees.
The sun appeared and disappeared as we waited patiently for Barack Obama to emerge from the Capitol. I had traveled with my family from California, to New York, and then Washington, D.C., to witness the inauguration of America's first African-American President.
That morning, we woke at four A.M. to brave lines that snaked through the stark federal buildings lining the National Mall. After waiting for hours, clutching our fancy Presidential Inauguration tickets, my family and I finally strolled into the viewing area.
The setting was less than picturesque: rows of portable toilets lined the trash-littered lawn, and giant TV screens loomed amidst the crowd. And for us west-coast natives, used to our surfboards and seventy-five-degree weather, this type of cold was nearly lethal.
Although our bodies were struggling to maintain heat, our minds were focused on the pivotal moment in history that was about to unfold. There was a sense of peace throughout the crowd–authorities would later report that no arrests were made.
In real life, Barack Obama had an air of authenticity belied by his larger-than-life campaign posters. His completion of the oath conjured a colossal wall of sound from the cheering crowd–a woman even hugged my surprised dad. Everyone fell silent as the inaugural address began: "Today I say to you that the challenges we face are real…. But know this, America: They will be met."
Soon my hands were so warm from vigorously clapping that I didn't notice the glove warmers had gone cold.
After the ceremony, we gathered at the top of Capitol Hill on Pennsylvania Avenue to wait for the parade to begin. We found ourselves less than twenty feet away from the President, waving from his limousine, guarded by droves of darkly-clad Secret-Service agents.
With the festivities over, my family simply wanted to get home. In a rush to catch the crowded Metro train back to Maryland where we stayed with relatives, I fell and dislocated my shoulder–though I still managed to get on board.
Classmates in California asked incessantly about the new sling I sported when I returned home. "I got into a fight with a Republican," I said, straight-faced. "You should see what happened to him."
Obama's inauguration was one of the most remarkable experiences of my traveling career. Although I had been to Washington, D.C., before, it wasn't the same city–it was a different place, one buzzing with newfound excitement.
Elizabeth Alexander, the poet chosen to read at the inauguration, captured this essence aptly in her piece, "Praise Song for the Day":
"In today's sharp sparkle, this winter air,
any thing can be made, any sentence begun."
As I stood in the sea of other normal citizens who had traveled great distances for this day and listened to Alexander's words, I couldn't help but recall the poem inscribed on the Statue of Liberty I had seen just days before:
"Give me your tired, your poor,
Your huddled masses…"
Like the immigrants who first journeyed to America, we were tired, cold, and hungry–but we were smiling. We had gotten the new beginning we asked for.
Dear Reader: This page may contain affiliate links which may earn a commission if you click through and make a purchase. Our independent journalism is not influenced by any advertiser or commercial initiative unless it is clearly marked as sponsored content. As travel products change, please be sure to reconfirm all details and stay up to date with current events to ensure a safe and successful trip.
---