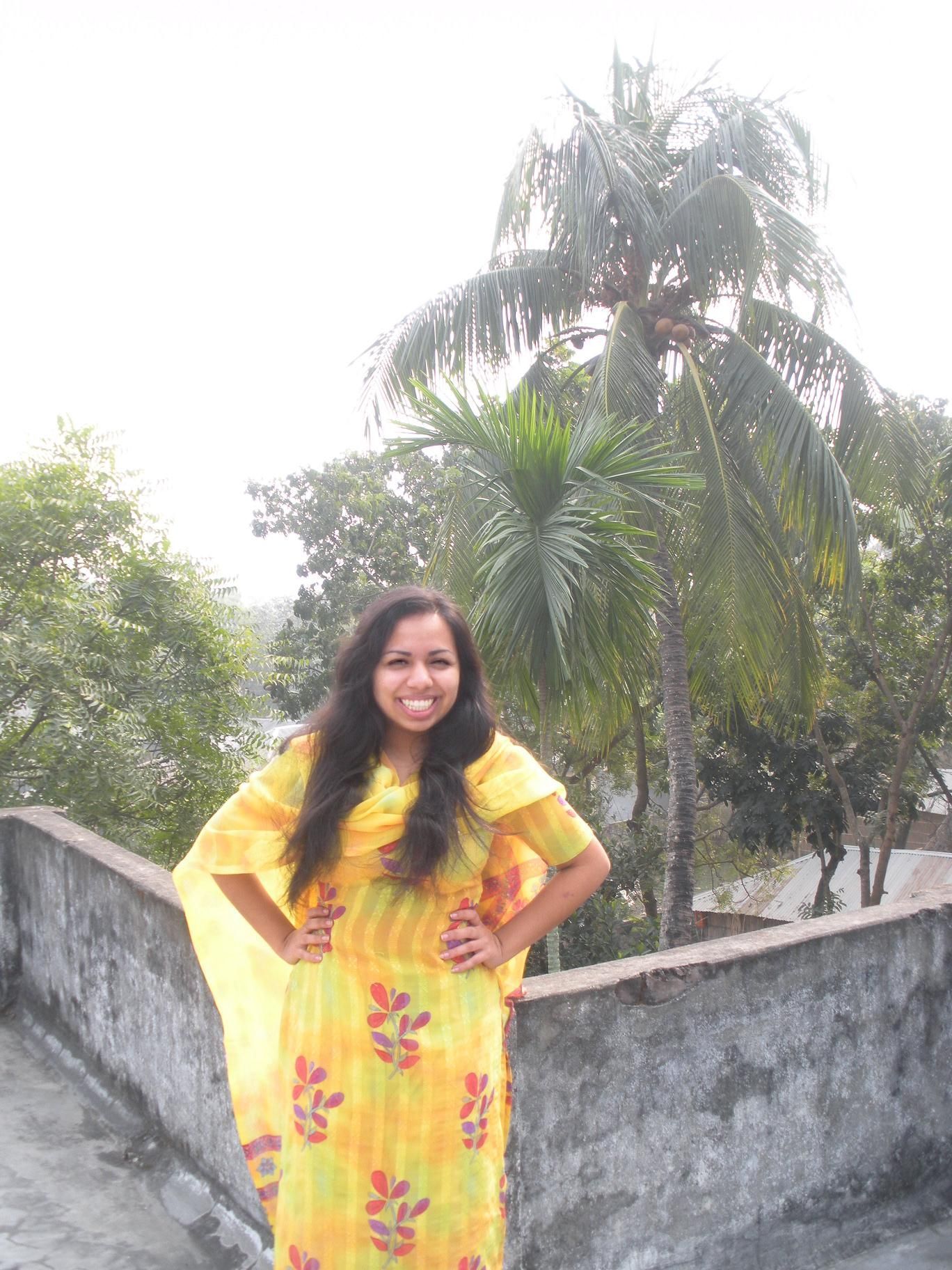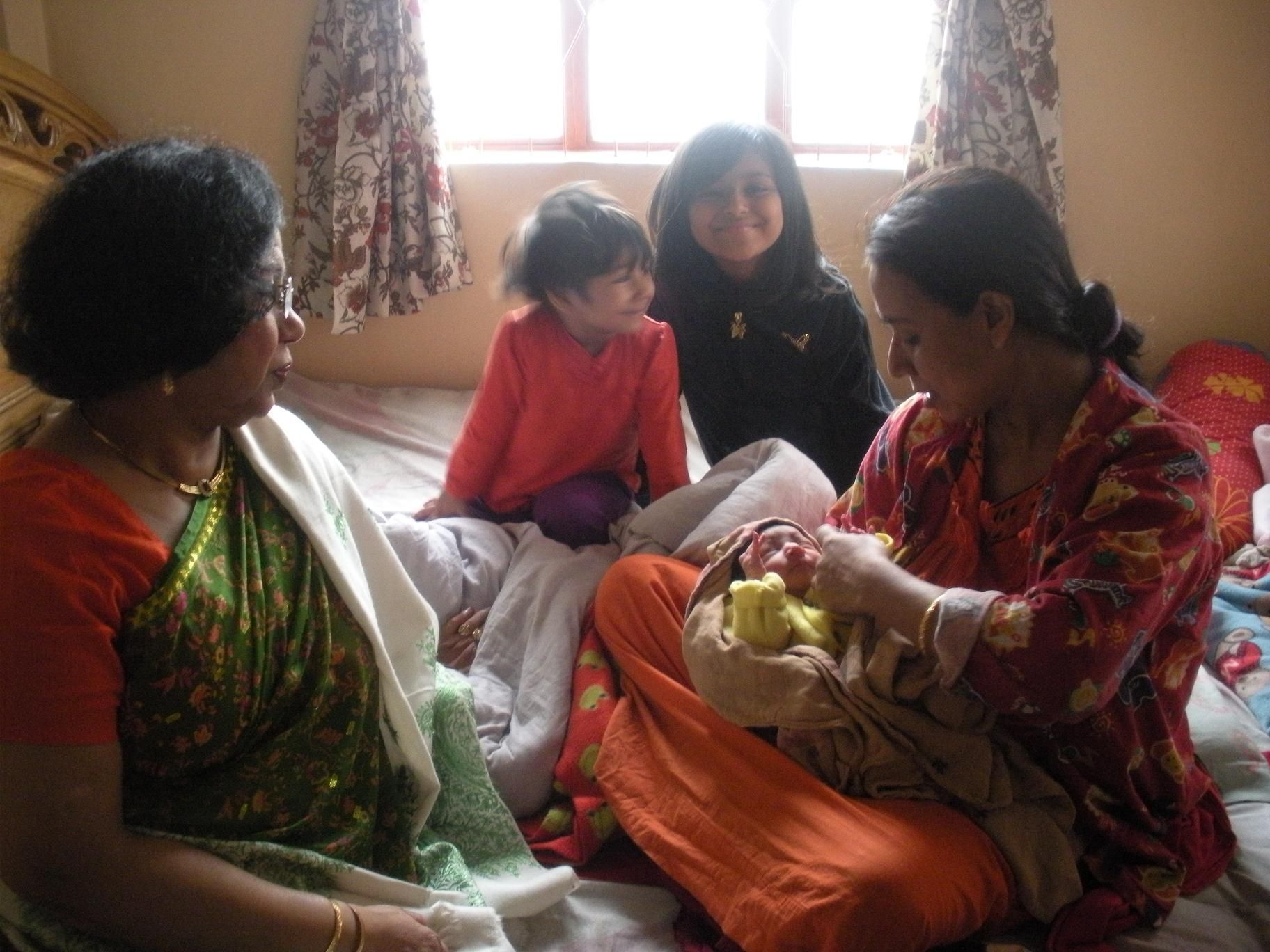 In December of 2008, my mom and I took a trip halfway around the planet and to an entirely different world. We visited my parent's home country of Bangladesh after almost ten years. Upon returning to the US, people asked, "How was your trip?" I typically smiled and replied with something like, "It was great." I might mention the time we spent with family or our daily shopping at Gawsia Market. But such comments are about as substantial as describing a subtle and decadent tiramisu as "sweet": it barely begins to illustrate one aspect of the experience.
The experience began the minute Aunt Parul received us at Zia International Airport in Dhaka, and we did not stop from then on. Our trip had two purposes: shopping and visiting family. Each day we called on a different aunt, uncle, cousin, or long lost friend of my parents, and I experienced the meaning of Bengali hospitality, which is best described as enthusiastic to the point of being inconsiderate. Hosts go out of their way to fill the slightest desire (and the stomachs) of their guests. The people extend this hospitality at any time, be it at a person's home or in the middle of the day at a bank while a person is at work.
Feeling like a distantly-removed princess (or rather the daughter of one) returning to a hitherto unknown kingdom and treated in much the same manner, I discovered my mom was a favorite child among her elder relatives, who fawned over her in a manner I have personally never experienced. I simultaneously felt twinges of having returned home and sympathetic loss for her, who has spent her adult life separated from the warm bosom of family. I realized that something was lost along the way.
I too felt the loss of the deep comfort family can provide.
Going to the same places that my parents went at my age, seeing the things that made them who they are, was a deeply stirring experience. It prompted me to wonder what it would be like to return after a thirty-year absence from Rock Hill. What would have changed? What would endure as a testament to a thousand shared pasts? How would I feel to witness these transformations? The questions will, of course, take thirty years to answer.
No doubt the entire experience was skewed by numerous factors. We were there amidst several major holidays: Eid, December 16, Borodiin (Christmas), and Election Day, so the atmosphere was deceptively relaxed. Further, like prodigal sons, we had returned after a lengthy span, and our receptions were probably amplified to match. Our stay was temporary and therefore all the more overblown to compensate. The fact that we viewed our circumstances through similar-looking yet foreign, visiting eyes no doubt allowed us to overlook the more unpleasant, nay unbearable aspects of our stay. Having completed our quaint voyage, would return to our "real," relatively cushy lives.
I am fully aware that to visit Bangladesh is an absolutely unrealistic representation of what it is to live there. Our stay was unburdened by the drudgery of everyday life. I doubt I could bear living there, having been raised on the relatively luxurious conditions of the US. Absence, or in this case, distance, makes the heart grow fonder.
We returned with suitcases overloaded with trinkets, rich garments and other souvenirs, but I brought back something far more valuable: a deeper understanding of what made my parents who they are, and in turn, parts of who I am. Was the trip what I expected? Absolutely not…it was inexpressibly more.
Dear Reader: This page may contain affiliate links which may earn a commission if you click through and make a purchase. Our independent journalism is not influenced by any advertiser or commercial initiative unless it is clearly marked as sponsored content. As travel products change, please be sure to reconfirm all details and stay up to date with current events to ensure a safe and successful trip.
---