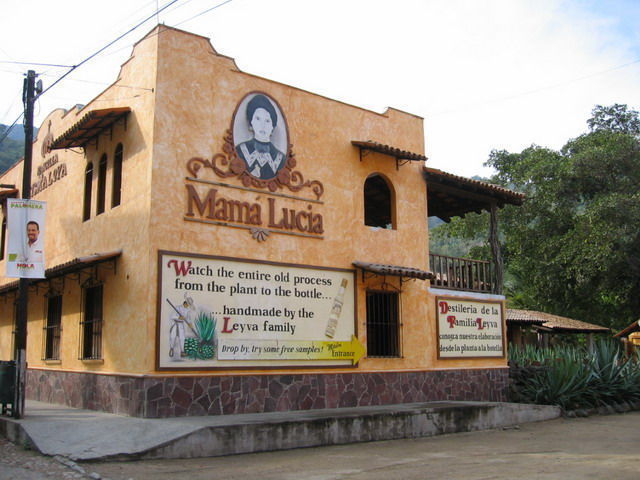 It was the summer of 2006. My parents decided it was time for another family vacation to Mexico, and yes, I was going, no exceptions. See, every time my parents plan a "family vacation," I try my hardest to weasel my way out of it. I absolutely despise it, because to me, a vacation is only spent one way—away from your family.
Normally, one of my excuses for not going on a "family vacation" is having period cramps. Unfortunately, I really did have my painters in, and that meant absolutely NO way was this "vacation" going to be enjoyable.
Forget the fact that I was worried my uterus might explode 32,000 feet up in the air, there was no way I could go into the ocean without attracting sharks, or into a pool without looking like I got stabbed in the crotch.
Thankfully, my uterus did not explode, and upon touch-down in Puerto Vallarta, we hit our hotel's beach, only to discover that there was a massive sewer main that emptied right out into the ocean. And yes, it did smell like a toilet. Somehow, through my shark worries, and the awful sewer smell, my mom got me to ride the ocean waves with her in my bandeau bikini. Now, as many girls know, this is an awful idea. Apparently, I didn't get the memo, for my top ended up covering my stomach and not my boobs.
I remember thinking, "Oh, God! I just flashed the entire beach!" Luckily though, we were in a foreign country, and hell, when was I ever going to see these people again? So I laughed it off with my mom and got on with our "family vacation.
The next couple days, we went shopping downtown, took a tour of the hillside, went site-seeing, visited Nuevo Vallarta, and finally ended up in a little town south of Puerto Vallarta, called Mismaloya. I swear to you, if you see through all the ancient, run-down buildings, it really is a beautiful town. You feel like you're in the rainforest, looking up at all the canopy, and down at the bright, exotic flowers growing on the road sides. The quaint town sits right on the coast of the Pacific Ocean, with the Sierra Madre Occidental mountain range behind it.
While we were there, we visited a tequila distillery. It was quite tiny, but they grew their own blue agave plants on site. We learned that real tequila is made with 100% agave and anything less is crap. So, sorry Jose Cuervo, but I will not be celebrating with you on my twenty-first birthday. We also debunked the rumor that good tequilas have "worms" in the bottle. First off, that is highly disgusting. Second, the "worm" is a moth larva that likes to live in the agave plants. It indicates an infestation, and produces terrible tequila. Third, the "worm" should ONLY be found in mezcals, a different distilled liquor—NOT tequilas. If there is a worm in your tequila, be very worried.
I have to say, even with my painters in and our beach reeking of a toilet, my "family vacation" to Puerto Vallarta was pretty enjoyable. There is NO way I am staying at that hotel again, but despite the set backs, I would go back—especially to Mismaloya. I learned that it's best to enjoy the opportunities you're given and make the most of dreadful situations. After all, it was once-in-a-lifetime experience in paradise, and if you don't let your inhibitions fade into the background, you're not going to be able to enjoy it!
Dear Reader: This page may contain affiliate links which may earn a commission if you click through and make a purchase. Our independent journalism is not influenced by any advertiser or commercial initiative unless it is clearly marked as sponsored content. As travel products change, please be sure to reconfirm all details and stay up to date with current events to ensure a safe and successful trip.
---