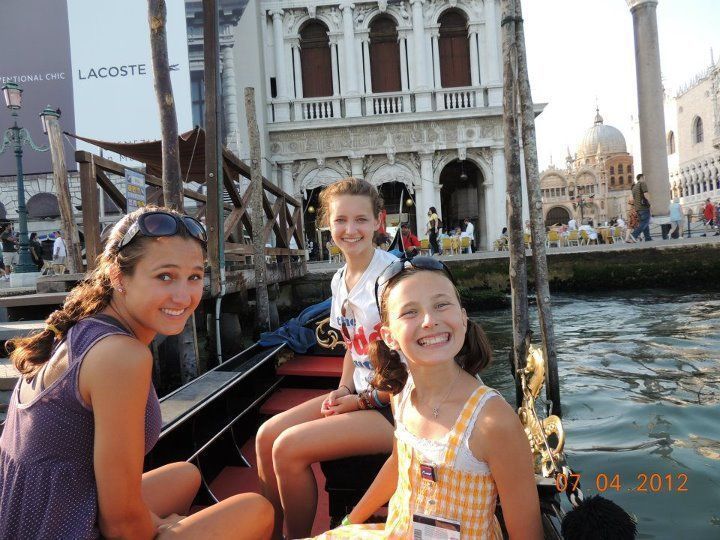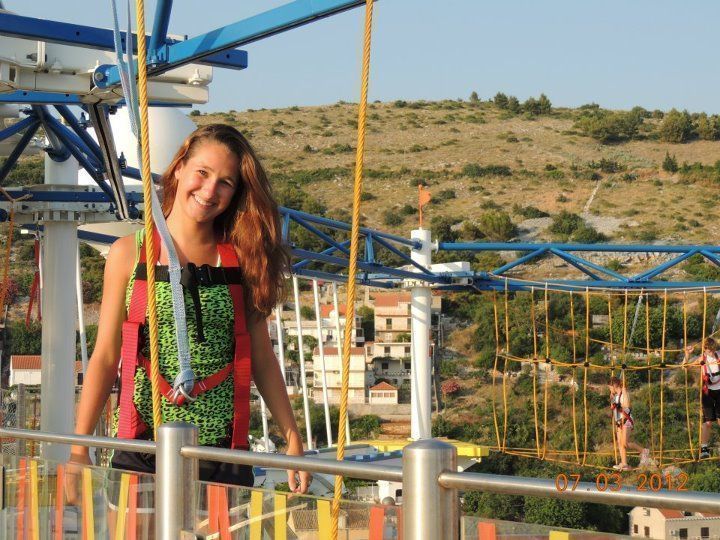 Of course Europeans don't believe in air conditioning. They are acclimated to the climate and don't have a problem with the humidity unlike some foreigners (ahem). And I'm not just talking about one city in Europe that doesn't believe in air conditioning. No. I'm talking about all of Europe: Italy, France, Spain, and Croatia to be exact. Those are the places that my family and I traveled to with, of course, no air conditioning. And of course, it had to reach 110 degrees some days. Oh well, as the famous saying goes "When in Rome, do as the Romans do!" My interpretation of that is to sweat like a pig and not seem like it's a billion degrees outside.
I am getting sidetracked here. What I am trying to say is that even though Europe is super duper hot 365 days a year, it is tremendously beautiful. Along with the breathtaking Mediterranean and Adriatic Sea that encompasses Europe, it also has magnificent mountains that spread for miles and sandy beaches that tempt you to swim and refresh yourself with the cool ocean water.
My family and I started out and ended in Barcelona, Spain. I have been learning Spanish in school now for 3 years and my Spanish teacher did not inform me that even though Barcelona is a Spainish-speaking city, it is not a normal Spanish-speaking city. No. It is a Mexican-Spainish-speaking city. So, of course, I didn't know what the heck anybody was saying to me. The cruise started out in Barcelona the day our flight touched ground so we didn't get a real good chance to tour the city the first time we were there. After the cruise ended though, we spent 2 days there in an apartment, and of course, you guessed it, with no air conditioning.
Later in the week, the cruise docked in all different kind of cities like Marseille, France (which is a pretty dirty city), Livorno, Italy (where we had to take a train to get to Florence with, yet again, no air conditioning),Civitivecchia, Italy (where we had to take another train to Rome and the Vatican with no air conditioning), Messina, Italy (no train needed, Whoohoo!), Venice, Italy (officially named Atlantis by yours truly), and finally Dubrovnik, Croatia (which is seriously the most beautiful place I have ever been).
Did you know the Vatican is its own little country? I didn't, that's for sure. And another surprising thing, even though the Vatican is very old, it has air conditioning! That made my day.
In Florence, I found love. His name was Salvo and he was the most beautiful man I have ever laid eyes on. My family tried to be "sneaky" and take pictures of him but to no avail. In Rome, flashbacks from the movie "The Gladiator" came into my mind because of the walk through the Colluseum. In Dubronvik, Croatia I saw breathtaking mountains and a city united for a main case: protection. In Venice I saw a remarkable thing called "Project Moses". Because Venice is supposed to sink in 200 years because it is built on water, this project was created to stop hide tide from coming in and slowly sinking the city by inches each year. I just thought the title of the project was very appropriate for the situation.
Overall, I found beauty, history, and a sense of individuality from each country that surprised me very much. Who knew that even without air conditioning, you could still learn a lot from other cultures.
Dear Reader: This page may contain affiliate links which may earn a commission if you click through and make a purchase. Our independent journalism is not influenced by any advertiser or commercial initiative unless it is clearly marked as sponsored content. As travel products change, please be sure to reconfirm all details and stay up to date with current events to ensure a safe and successful trip.
---