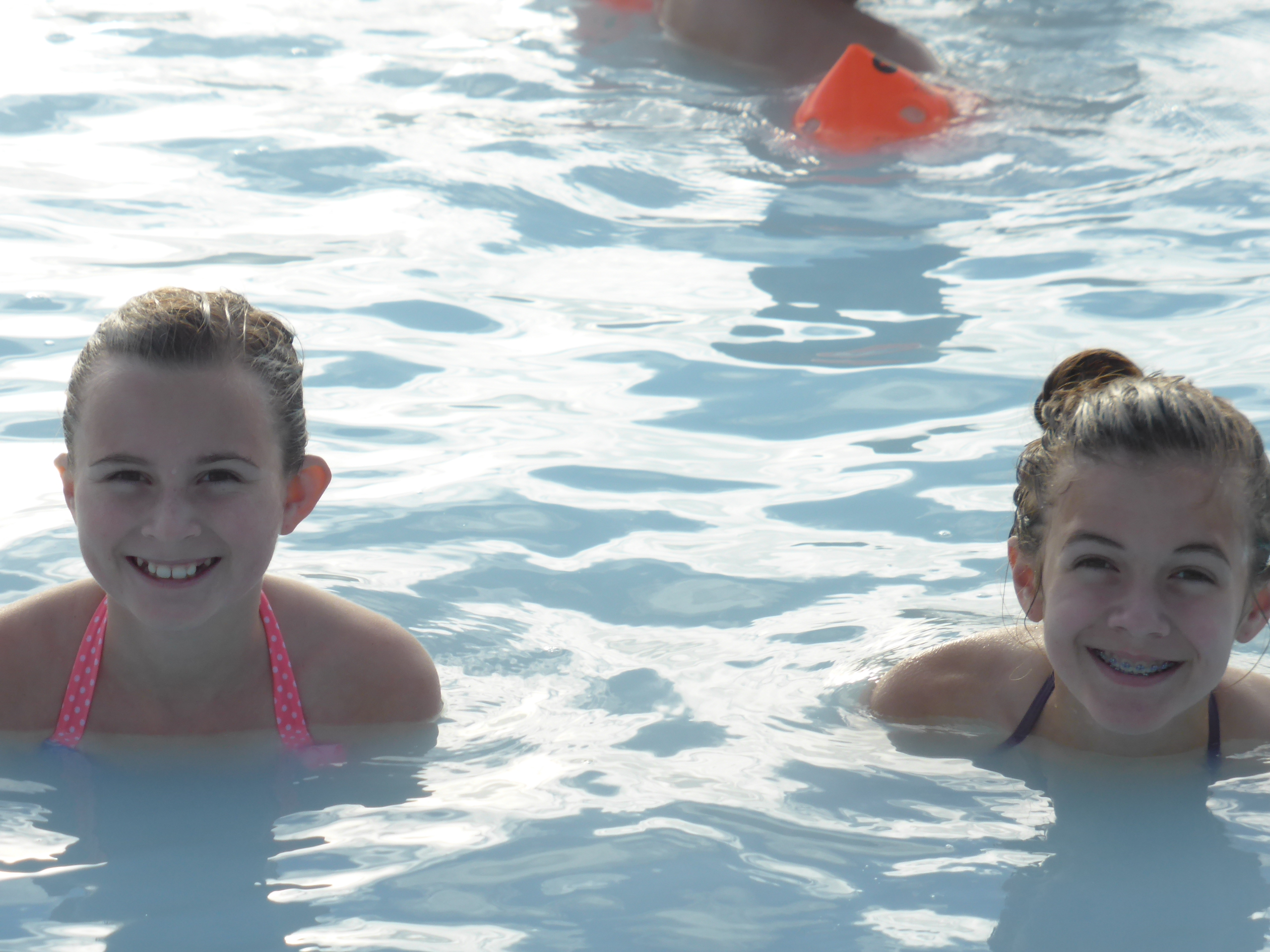 Nothing in the world could have prepared me for the Icelandic locker rooms.
Swimming in a geothermal pool is a popular activity for Iceland's visitors. Most tourists head straight for the Blue Lagoon, but not my family.
As we drove to Laugardalslaug, one of Reykjavik's community thermal pools, my mom flipped through the Frommer's Iceland travel guide that she had picked up at our guesthouse. Eventually, she stumbled upon an article and began reading to my father, sister, and me the proper Icelandic swimming etiquette. My eyes widened in horror as she read aloud, and my palms began to sweat at the awkwardness of the whole thing. Since the Icelandic geothermal pools are not very chlorinated, Icelanders are very concerned about the spreading of germs.
Following is a summary of the locker room rules you must follow:
Rule #1: Leave all shoes outside the locker room on the racks to keep the floors clean. (In America, we tend to keep our shoes on inside locker rooms so we don't pick up some else's toe jam.)
Rule #2: Strip down to your birthday suit and stash your towel and swimsuit near the open showers. (Yippee. I don't enjoy taking a bath naked at home alone, much less with a bunch of foreigners.)
Rule #3: Shower off and wash the "specified" areas. Then, put your swimsuit on.
By this time I'm really starting to get the impression that Iceland is a nation of closet nudists.
After hearing the rules, I was less than excited to experience this firsthand.
As we approached the locker room, the first thing we noticed was the color-coded, life sized, asexual human body poster greeting us. I guess this is to ensure we are aware of the specific body parts to scrub. Entering the locker room, I tried to stare straight ahead. It was hard to look for a locker because every time I glanced around, gaggles of naked women would be undressing. Nothing is more awkward for a 14 year old girl than making eye contact with someone while she's stripping.
We eventually found a clothed lady (I'm not one for asking naked strangers for help) that was friendly enough to tell us what to do. When we found a locker, we undressed and wrapped our towels around ourselves, unlike everyone else who strutted around like Victoria's Secret angels. We then made our way to the showers, looking for stalls with curtains or doors to hide behind. Luckily, we found three stalls; sadly, they had no curtains.
I could feel the Icelanders and the other Europeans watching our awkward American modesty with amusement. After washing the "designated areas," we made a mad dash for our swimsuits and slipped them on over our wet bodies. With relief, I realized our traumatic Icelandic locker room experience was finally over.
After going through quite the pre-swim ordeal, my hopes were high that this pool was better than your average pool.
I wasn't let down. The warm water felt amazing as the cold air hit our faces while we swam. There was a tall, rainbow waterslide that snaked through the sky, long swimming lanes, and an even warmer hot tub. However, despite this quintessential Icelandic experience, I can sadly say this is a horrifying memory I will carry with me to my grave. I will never get those shocking images out of my mind.
Traveling to other countries always teaches me to appreciate the little things, like freedom of speech, safe drinking water, and especially, shower curtains.

Frommer's article: http://www.frommers.com/destinations/iceland/254363
Laugardalsaug community pool: http://www.visitreykjavik.is/laugardalslaug
Blue Lagoon: http://www.bluelagoon.com
Human body poster: http://onenationunderinspiration.files.wordpress.com/2013/10/4290892-bath_house_sign_iceland.jpg
Dear Reader: This page may contain affiliate links which may earn a commission if you click through and make a purchase. Our independent journalism is not influenced by any advertiser or commercial initiative unless it is clearly marked as sponsored content. As travel products change, please be sure to reconfirm all details and stay up to date with current events to ensure a safe and successful trip.
---