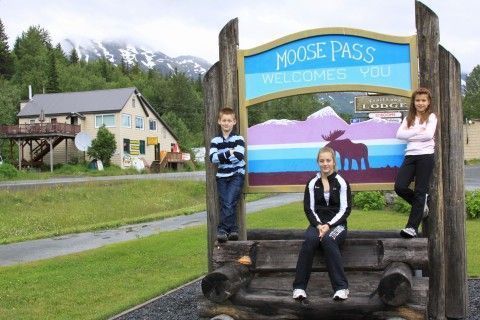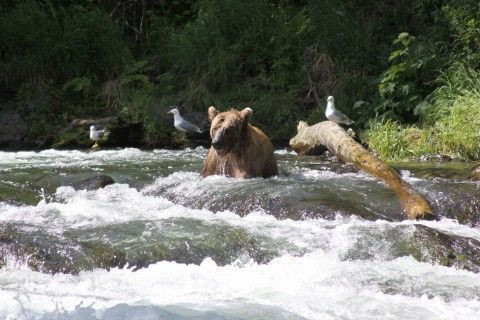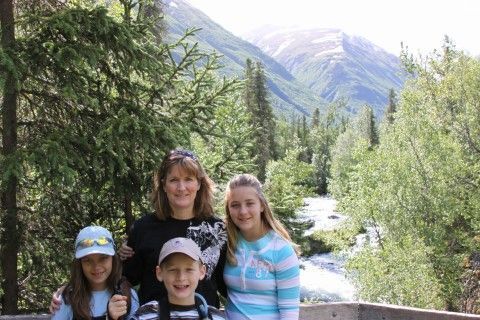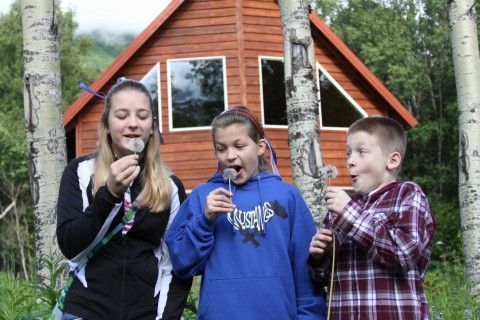 Heat, humidity, and Houston, this is all you need to describe my summers. My only escape is when we go on vacation. My favorite was Alaska in 2010, when I was 12.
My grandma and dad own property with a small red cabin in a little town an hour south of Anchorage called Moose Pass. Rick Riordan describes it in his book, The Son of Neptune as, "A tiny little village between the railroad tracks and a two-lane road… a couple of houses, a post office, and some trailers… On the other end of town was a store with a picnic table and an old rusted petrol pump in front. The store had a hand-painted sign that read: MOOSE PASS GAS."
Although Riordan exercised his poetic license with the gas sign, he still described our vacation spot perfectly. Our Cabin is about 200 feet from the Alaskan Railroad tracks and another 100 feet beyond that is the edge of Upper Trail Lake. Most people would say that a train right in front of a house would be annoying, but my family loves it. The trains that run on these tracks are Alaska's iconic blue and yellow passenger trains. Everyday, 5 minutes before 10 am and 7 pm, my younger siblings and I would run out to the tracks and put pennies down to be flattened for souvenirs. As the train went by, we would wave at all the passengers as my mom took pictures. I could go on for hours about Moose Pass but that wasn't what made me remember this vacation forever. My family's hike up to Russian River Falls to watch the salmon migrate would give me the best conversation topic I'd ever had.
The hike to the viewing deck above the falls was pretty easy, but we decided to make it a little bit more challenging. My dad, siblings, and I decided that we wanted to get closer, so we took my mom's camera and headed down to the bank. It was not easy; we were traversing down steep, loose rocks with only my dad, who is not a rock-climbing expert, to tell us where to step. About 5 feet from the edge I turn around and before I could even think about it I yelled, "Bear!" My dad immediately quieted me and turned around to see that it was true. A large, grizzly bear had come out of the bushes and onto the other side of the bank. It walked into the river paying no attention to us, grabbed a salmon easily and then walked back into the forest as quickly as it appeared. I could barely (no pun intended) contain my excitement.
When we got back up to the viewing deck, two things were revealed to me. The first was that being 20 feet from the bear would not have left us enough time for escape had the bear decided it wanted us instead of the fish. The second was that when we saw the grizzly, my dad had taken out my mom's camera to get a picture only to see that the battery had died, so he settled on his phone. In hindsight, I don't even think I will ever need that picture because that memory is something I will never forget.
During that trip, I experienced many different things. Some of them may never happen again, but others will be traditions for generations to come. Our 2010 trip to Alaska will always be cherished, and I won't ever forget it.
Dear Reader: This page may contain affiliate links which may earn a commission if you click through and make a purchase. Our independent journalism is not influenced by any advertiser or commercial initiative unless it is clearly marked as sponsored content. As travel products change, please be sure to reconfirm all details and stay up to date with current events to ensure a safe and successful trip.
---