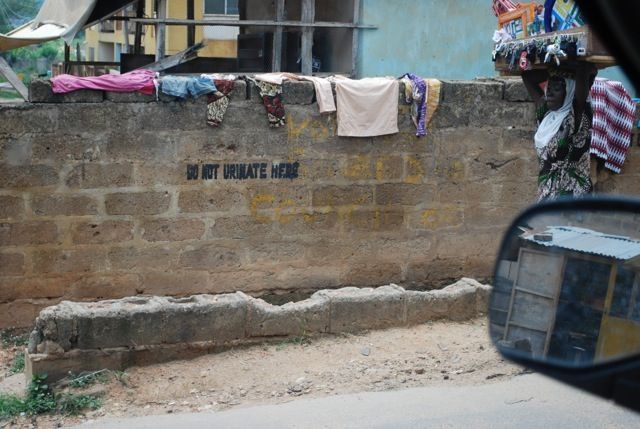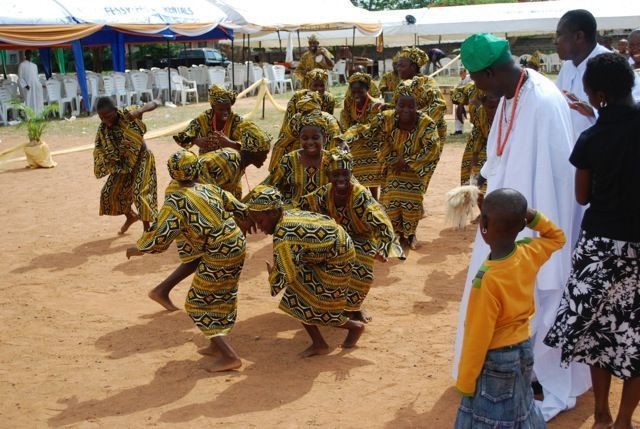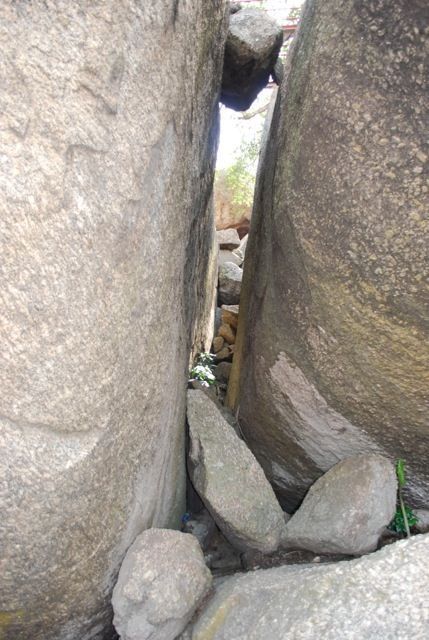 Most people go on vacation to relax, have fun, and make memories that'll last a lifetime. Although my family had these expectations when we visited Nigeria in 2008, we did not get what we expected. We were surrounded by endless clamor, mosquitoes constantly attacking us, and no electricity or running water in the burning heat. However, I learned the most important lesson of my life in Nigeria — material possessions do not define your level of happiness.
To start off our trip, we flew into Lagos, the capital of Nigeria located on the Atlantic Coast, and were immediately bombarded by crowds of taxi drivers and children looking for money outside the airport. Lagos is a bustling, crowded city where people fill the streets at all hours of the day. Some things we take for granted are rare in Nigeria, such as public restrooms. Consequently, people relieve themselves in the streets without a second thought. Unbelievably, there are very few traffic lights in this city of 12 million, so car horns are constantly honking and traffic is a nightmare. Lagos is sheer bedlam.
From Lagos, we traveled 2 hours north to Ibadan, where we spent most of our time. Ibadan is home to 1.84 million people, and like Lagos, the streets are filled with people day and night. Around 5 A.M. every morning, Muslim prayer call is sounded over speakers throughout the city and the hustle and bustle of the day begins again. While in Ibadan, we were exposed to utter poverty. People live in "houses" with no electricity or running water. We learned that in Nigeria, there is no middle ground – either extreme wealth, or devastating deprivation. After 2 weeks in Ibadan we traveled with some friends to Asaba, capital of Delta state in the south of Nigeria. In Asaba, we experienced the other side of Nigeria, dining on pepper fish at a swank restaurant, and breakfasting at the Lieutenant Governor's mansion. Unlike the average home which swelters in stifling heat, the politician's house had a generator, so it was freezing in his house compared to the heat we were used to experiencing. Finally, from Asaba, we took a little trip to Abeokuta, which is famous for its huge rock cave formations. The rocks were used as hiding places for ancient Nigerians during tribal wars.
Despite all the interesting things we saw and the thrill of being in Africa itself, my favorite part of the trip was the people. Although they had nothing, they gave us everything. They endure the lack of electricity and running water, the malaria, the absolute poverty and living in houses made of straw on a daily basis. And yet they don't just endure this life, they accept it and they live it with joy. I had never before met people who have nothing, and yet they have everything that truly matters in this life. The love of their family and their strong faith are pillars for the Nigerian people. Nigerian families are extremely close-knit and their love brings much joy to each other. Therefore, even though they have nothing compared to what we Americans own, they possess true peace and joy, something that Americans chase after every day of their lives. Visiting Nigeria taught me that the amount of possessions and material comforts that you own will not make you happy if you do not have love. Although it sounds cliché, the Nigerians are proof that the bonds of love that hold them together are stronger than poverty, sickness, or station in life. In the end, love is worth more than money.
Dear Reader: This page may contain affiliate links which may earn a commission if you click through and make a purchase. Our independent journalism is not influenced by any advertiser or commercial initiative unless it is clearly marked as sponsored content. As travel products change, please be sure to reconfirm all details and stay up to date with current events to ensure a safe and successful trip.
---