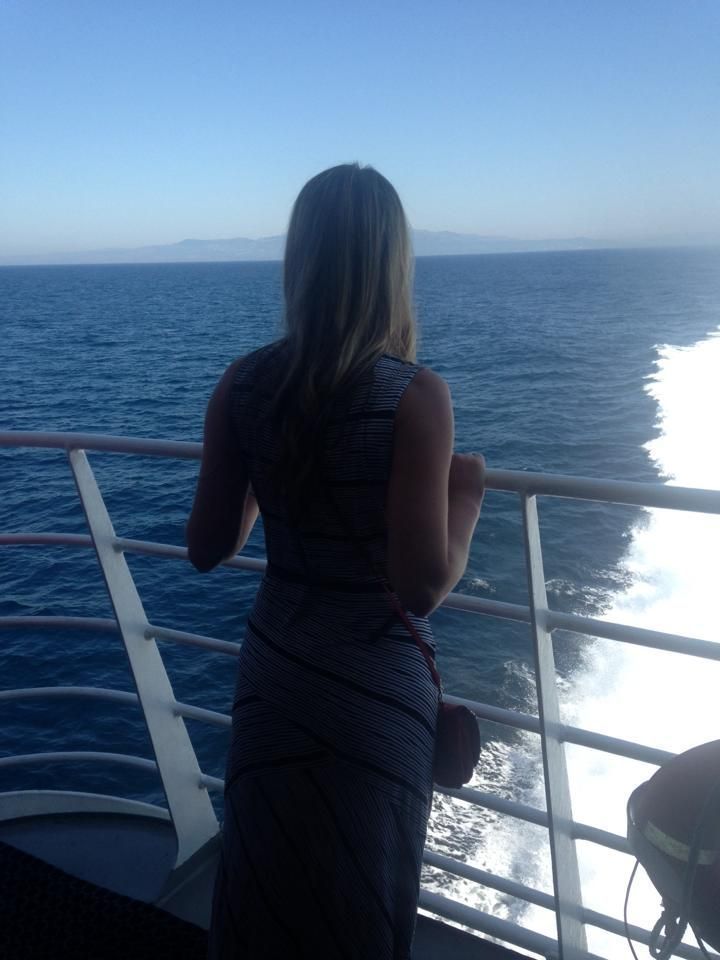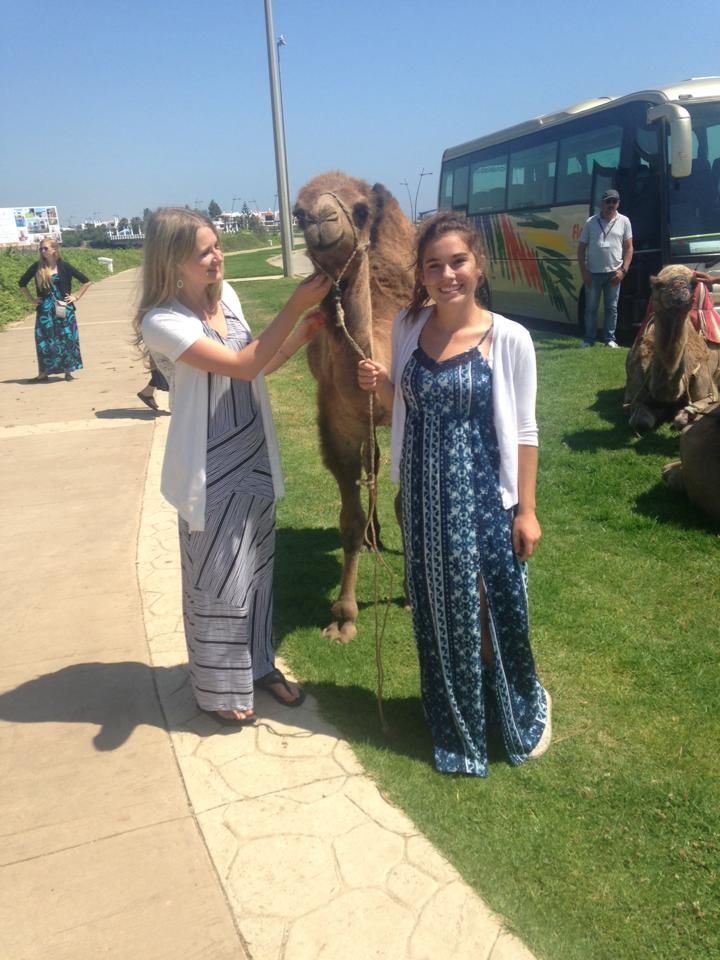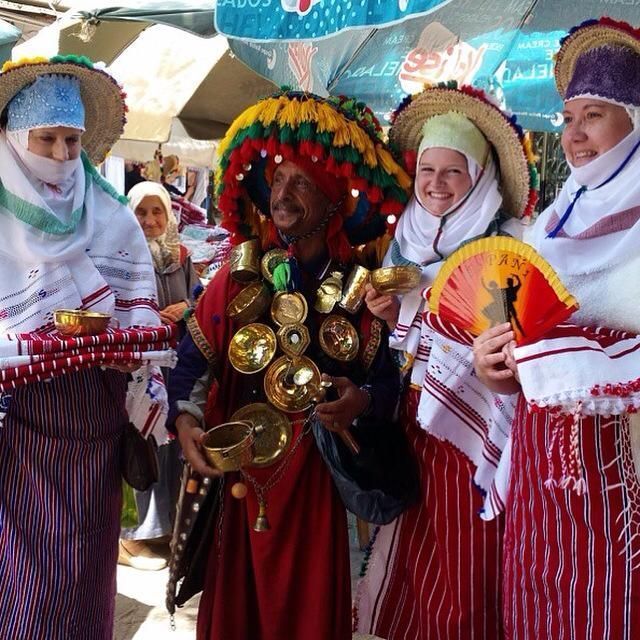 Extending mile upon mile, towering over us, the cold stone wall encompasses the city, history, and culture of Morocco. I mentally prepare myself for what is waiting within. Images from A Thousand Splendid Suns flood my mind. In this classic work of literature Hosseini depicts the plight of women in Afghan society and their inferiority to men. I'm a seventeen year-old female. To be honest, from the safety and relative comfort of my own upbringing, it's hard for me to truly understand. But here I stand. Composing myself I take one step. One step into a new world. One step that I will never forget.
SEMI-FINALIST 2015 FTF TEEN TRAVEL WRITING SCHOLARSHIP
The aroma of crisp bread, ripe olives, and sweat consume my senses. Children dart past; men push carts toppling over with supplies through the crowds; the women fade into the backdrop of the chaos. My clothes cling to my skin as the warm breeze sways through the golden blankets hanging above.
Maneuvering inward into the labyrinth of narrow streets, I feel out of place. In the West, my outfit would appear extremely conservative; however here, with my blonde hair cascading down my back and part of my arms uncovered, I feel naked. The women in Morocco wear kaftan, a long dress-like garment that extends wrists to ankles, paired with a head scarf. In addition, these women do not make eye contact. As I smile, their eyes remain downward. The women from the village shy away hiding in the backdrop of the market. This manner is very distinctive: in the West it is customary to establish eye contact, even between a man and women; in the Muslim culture, eye contact is not appropriate.
Even with these contrasting roles in society, the Moroccan people had one thing that I hadn't experienced in awhile: pure joy. Despite the overwhelming poverty present, these individuals possess so much. For example, as the children scurry through the marketplace, adults greet each child and gently place a kiss on each cheek. Parents wouldn't worry, for our guide told me: it takes a village to raise a child. This "community" trust has long been lost in the West.
Continuing through the labyrinth, we came upon radiant blue, purple, and pink quilts, as soft as a baby's cheek, lined and hanging from the walls. Unlike the West, Morocco doesn't have set prices; you barter. Clothed in a traditional cream djellaba a man lead us to a secluded room to begin bargaining. My mother told the man we could pay one hundred euros for both blankets. It was all that we could afford. His reply I will never forget.
Leaning in close he whispered, "I will give you them for that price for one thing, if you give twenty dollars to me, for for each of my children." His eyes captured and held ours. Others claim we got scammed. Yet, twenty dollars would feed us for one meal; or his children for a week. So even if we got scammed it doesn't matter to me. I choose to see the good in people rather than the bad.
Stepping outside the wall and journeying back to the West, I was heartbroken. Our well-stocked stores, children neatly groomed, men and women plump – but when I looked into their eyes, they were empty. I grew up in the West, yet that one step I will never forget. The people of Morocco were a kind and peaceful people finding joy despite their poverty. They taught me that there is more to wealth than money, and for that lesson I will forever be in debt to my friends in Morocco.
Dear Reader: This page may contain affiliate links which may earn a commission if you click through and make a purchase. Our independent journalism is not influenced by any advertiser or commercial initiative unless it is clearly marked as sponsored content. As travel products change, please be sure to reconfirm all details and stay up to date with current events to ensure a safe and successful trip.
---