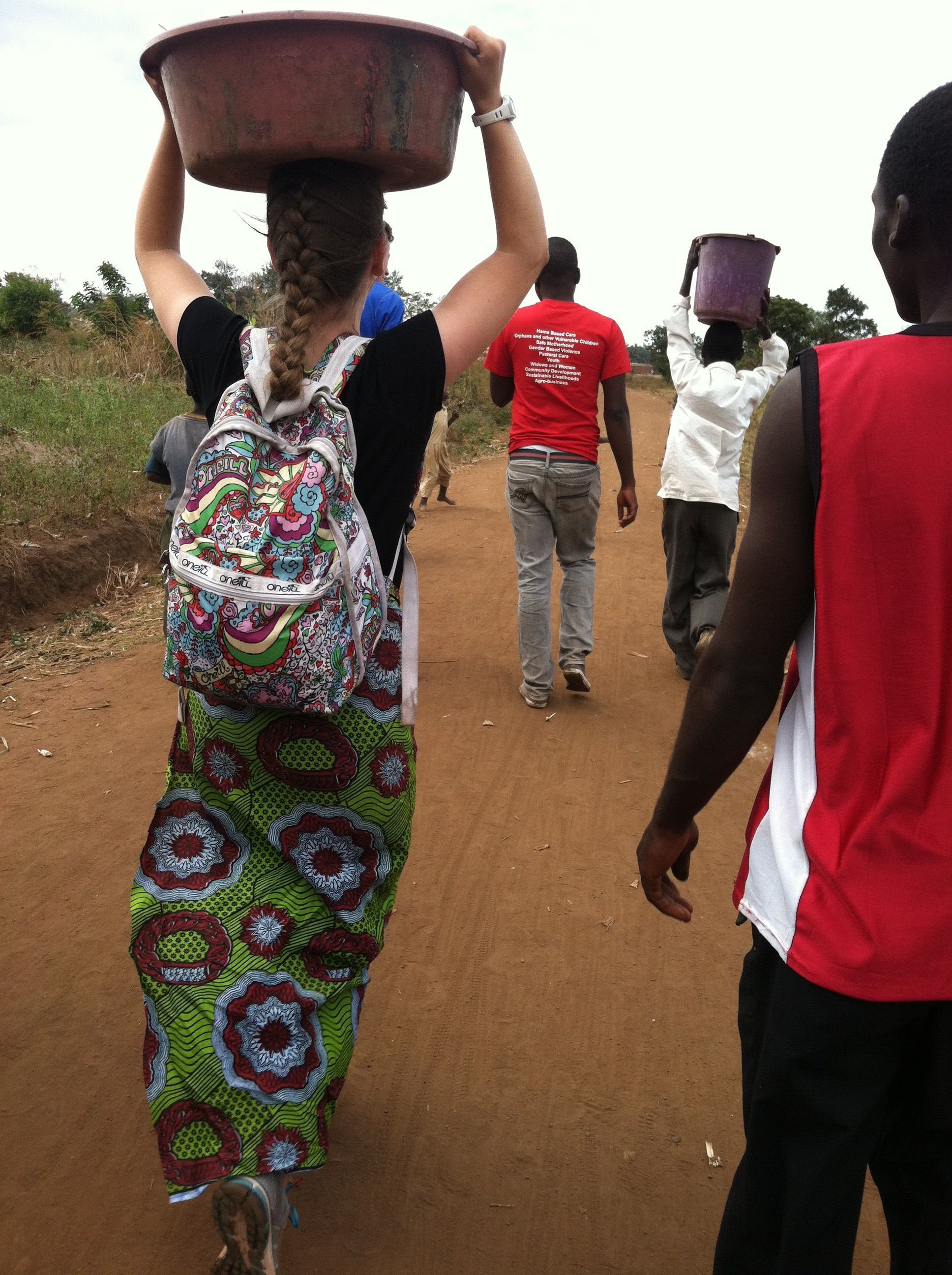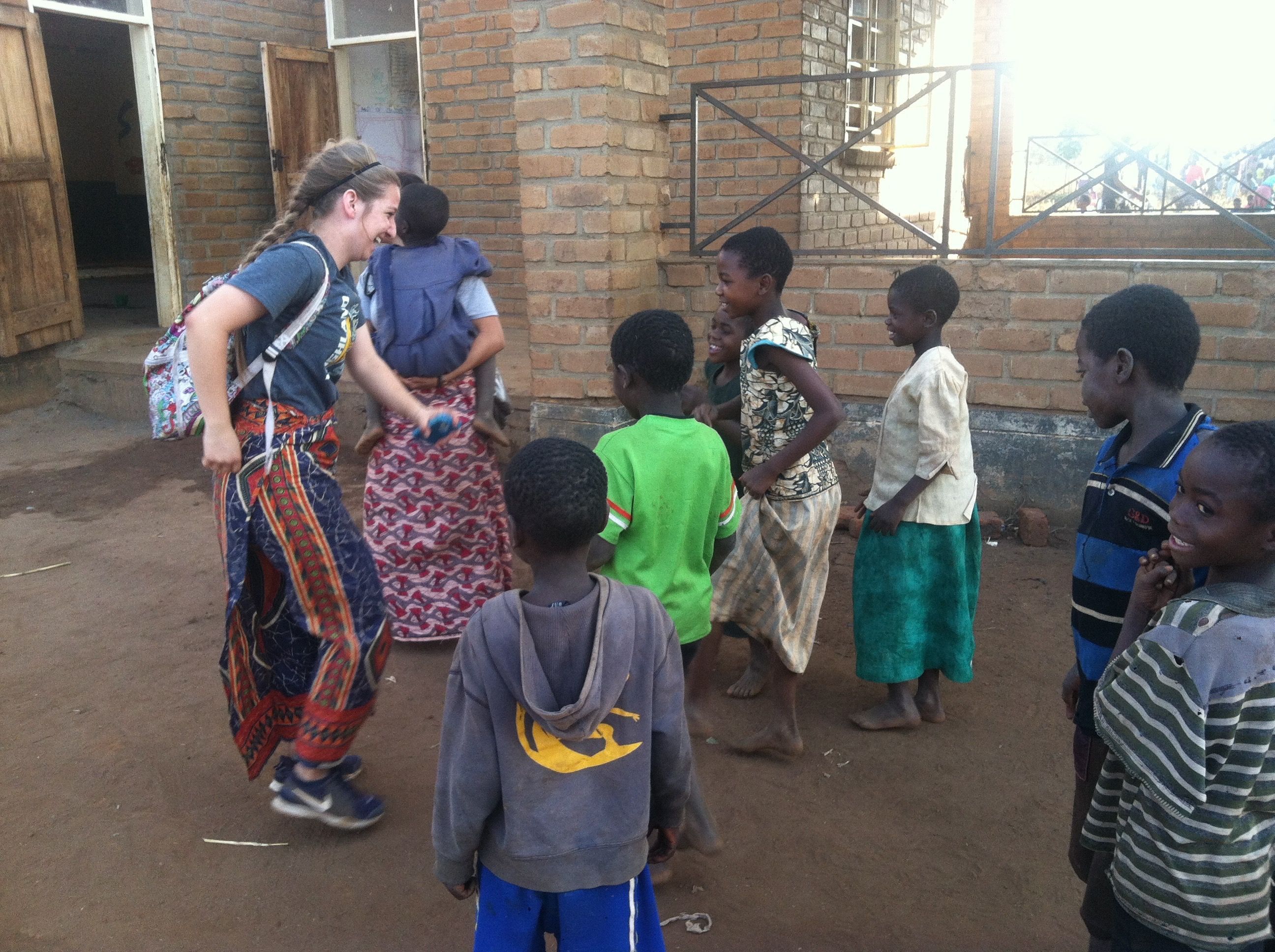 The opportunity to journey to Malawi, Africa came at the start of the new year. What I didn't know was that along with the colorful fireworks exploding in the New Year sky, I would soon burst forth into a new person as I prepared for this expedition. I applied, interviewed, and celebrated when I was accepted for the 2014 Africa Team. In the next three months, I wrote support letters, raised $3,500, and battered both my arms with foreign immunizations. In the midst of all the chaos, one day I came home to something in the mail for me: my passport and with that, an unstoppable
SEMI-FINALIST 2015 FTF TEEN TRAVEL WRITING SCHOLARSHIP
Each moment I spent in Malawi I could feel myself being knit into the fabric of its existence. The first day we piled into our rickety bus was the day my heart got rewired; we commuted with what felt like the rest of the country. Bikes buzzed and carts cruised, smiles shined and children charged. My idea of a thriving city shifted: cars filling a street does not signify relationship, instead, women carrying buckets together and men prodding cattle in unison and children holding hands and mothers nurturing their children symbolize a blooming population working towards sustainment. As the days would pass, we spent hours in the villages on mission. Our hands and hearts were open to serve at any moment. My American laziness no longer had a place in this impoverished land, for in Malawi, work is joyful and signifies life. The part of me that resists doing my dishes right away in my American home seemed far away when one day an elderly woman approached me. I had just been inside her mud hut and heard her story through a translator; after offering our willing hands, she handed me a rugged, ripped rag that was grey like the ominous sky before a storm. With this scrap, I proceeded to wash her precious dishes. In that moment, I grasped the understanding of service. All of the entitlement, pride, and selfishness that had previously defined me was ripped from my being and buried in Africa's welcoming soil.
After my soul was cleansed by African life, I became acclimated to the everyday tasks. The meals were considered blessings and were more than nourishment to my body; the fresh chicken, real greens, and classic "nsima" made me crave vulnerable conversation among my forever friends. The most defining moment was when I realized that even with the language barrier, I connected on an infinitely deeper level with the villagers than I ever had with any new friend in America. That recognition really instilled in me a desire to seek heart-level bonds once I returned home.
Along with food, Malawi has a certain way with soccer, or "futbol". My experience with the sport is memories of expensive cleats used on pristine grass fields in the midst of an over-scheduled life. However, for the villagers, futbol is a way of life; it carries away the sorrows of poverty and brings the locals together. Returning to my upscale soccer club, I have continued playing the sport I love in the spirit of the Malawians: a collective performance that blesses all who participate.
I went to Africa to change it, but in the end, Africa changed me. My experience with Africa isn't just limited to the two weeks I spent invested on their soil; the months of preparing and the hours of traveling molded my heart into a new work of art. This artwork has since been kept tidied in the lively museum halls of my body.
Dear Reader: This page may contain affiliate links which may earn a commission if you click through and make a purchase. Our independent journalism is not influenced by any advertiser or commercial initiative unless it is clearly marked as sponsored content. As travel products change, please be sure to reconfirm all details and stay up to date with current events to ensure a safe and successful trip.
---