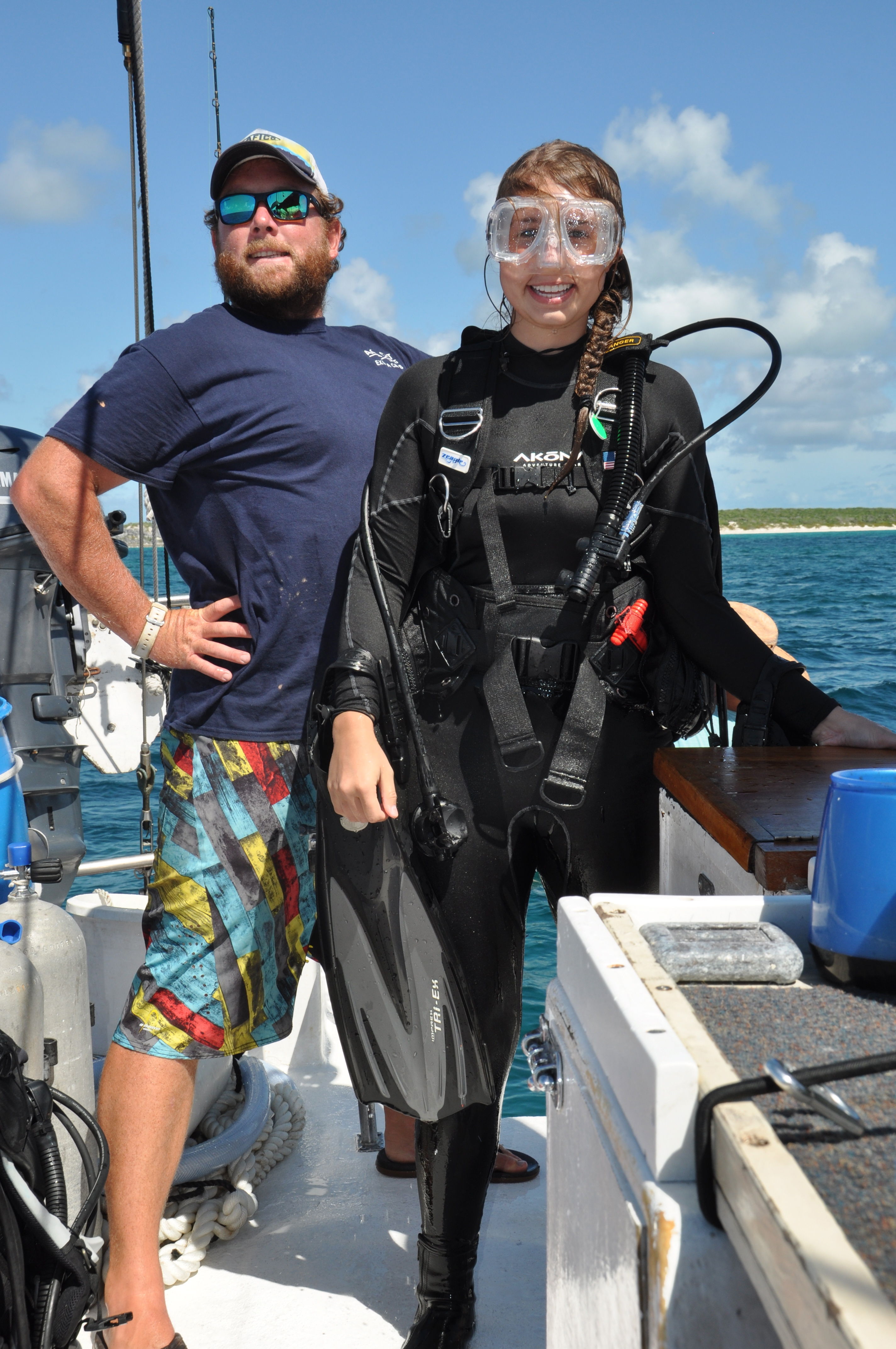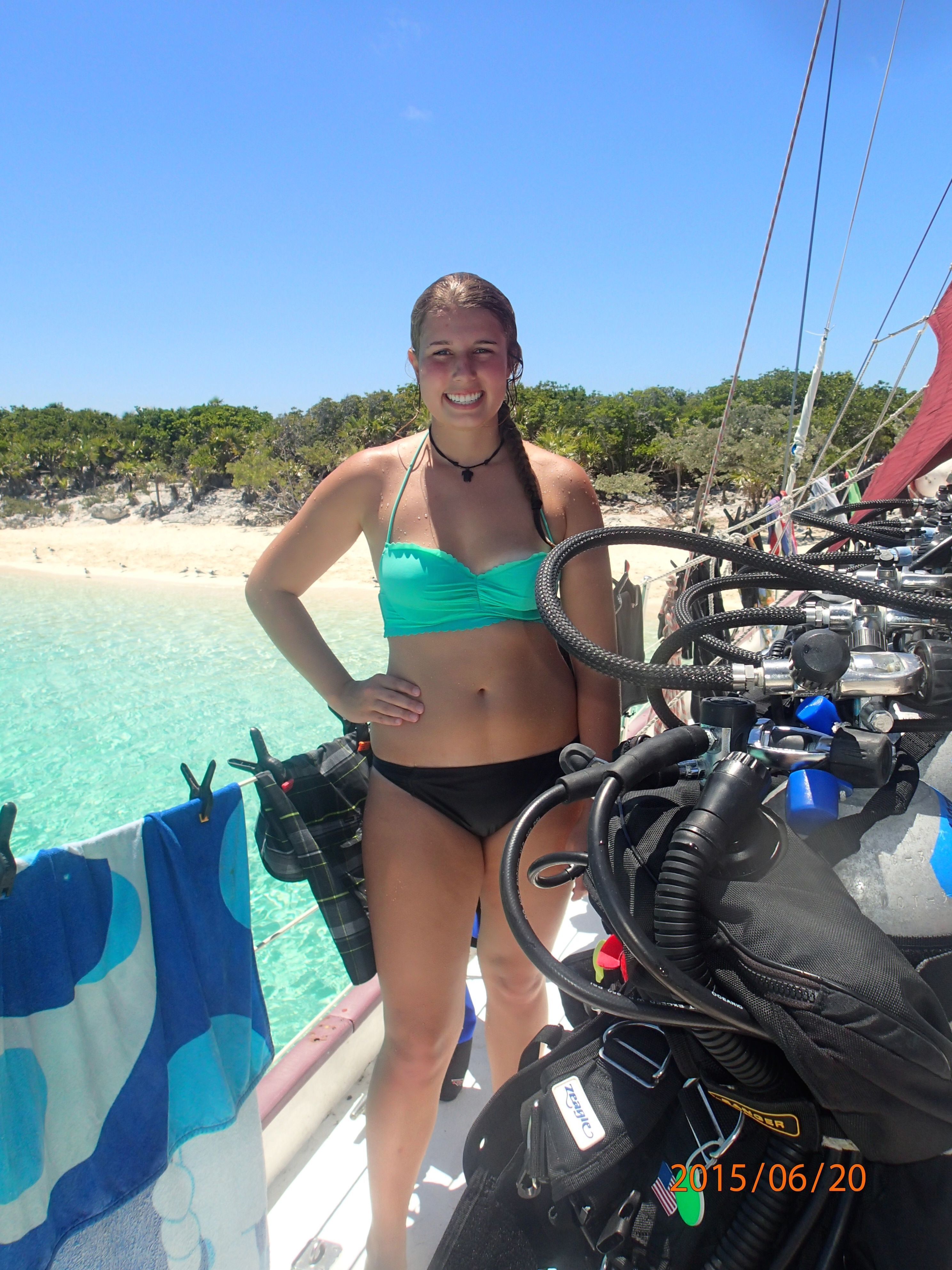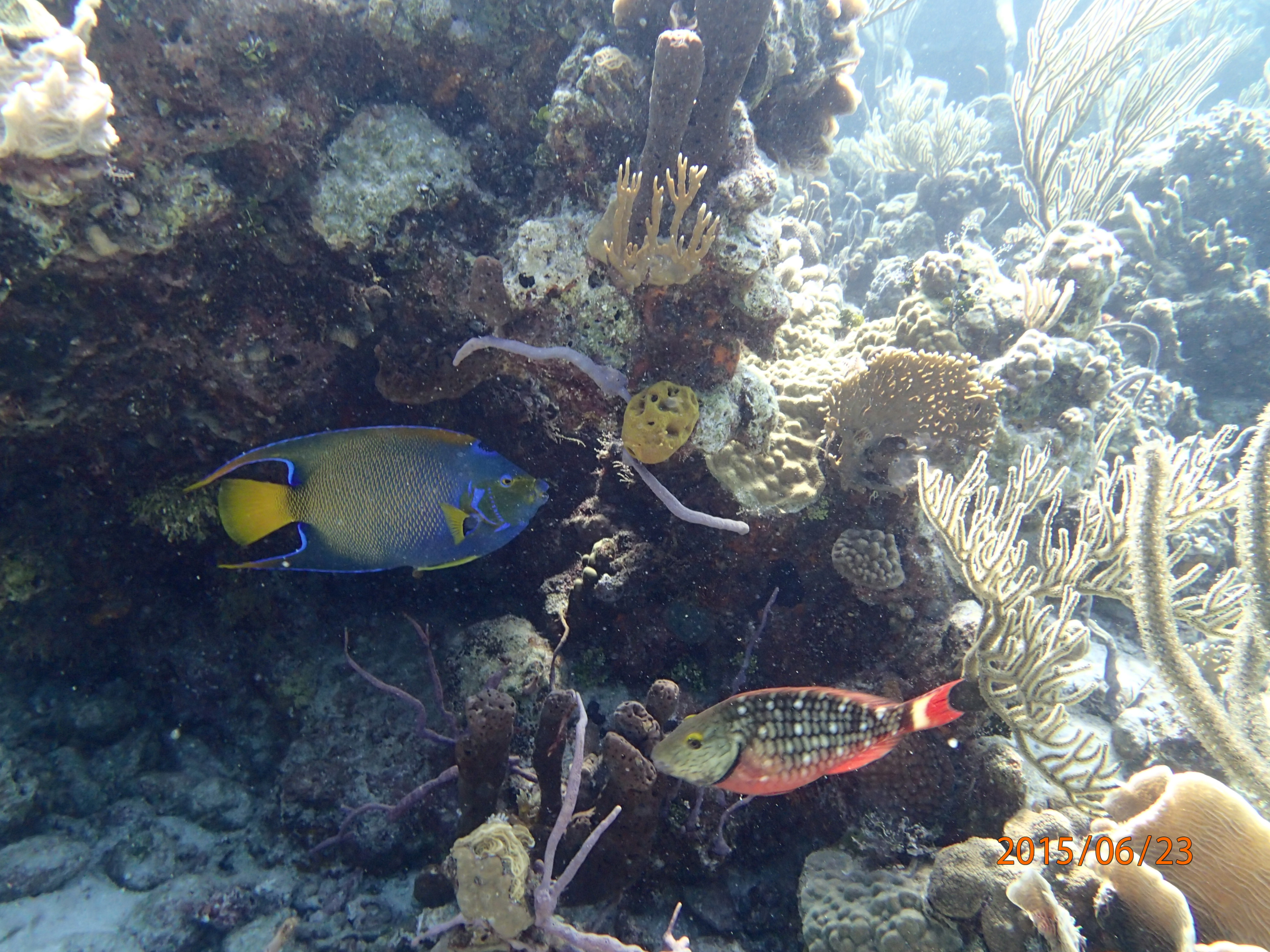 Standing on the edge of a boat, staring out at the Atlantic's turquoise water -buoyancy compensator inflated, regulator in hand- I began to wonder if learning to dive was such a great idea. When I first approached my teacher to join the PADI Club, scuba diving seemed like a great adventure.
QUARTER-FINALIST 2015 FTF TEEN TRAVEL WRITING SCHOLARSHIP
Now I was being encouraged to jump into the ocean, to put my face in the water and inhale. I found this idea counterintuitive. However, I did not have much of a choice because in the next moment I felt someone kindly shove me forward into the water seven feet below.
The shock of going underwater disorientated me for a few seconds, during which I accidentally knocked my regulator out of my mouth. Suddenly, I broke the surface. My buoyancy compensator had pulled me back up. Looking through my mask I see our boat, The Morning Star, looming up above me. Surrounding me are my classmates, who are doing last minute checks on all their gear. Grabbing my straps I tighten them one last time, just in case my initial ten checks weren't adequate. In the center of our group I see my instructor waving his hands, motioning the signal to go. I look over at my partner, and I see her smile at me with her crooked teeth, her eyes daring me to experience the exhilaration of my first dive. I carefully descend below the surface of the water, leaving a world that I am familiar with; a wonderful world with trees, vegetation, streets, houses, towns, and cities.
Now I am entering a world that is utterly alien to what my senses are accustomed to. My eyes are drawn to the vibrant colors of the corals like a newborn baby that wants to see everything because it is new and exciting. The soft corals hypnotically sway back and forth to the rhythm of the ocean. Small particles float past me like dust in the wind. The schools of rainbow colored fish move in unison much like a huge flock of birds. They calmly move along the reef as I float down. I cautiously approach them, but they scatter like a flock of pigeons. I move suspended in mid water like an astronaut on a space walk.
Ocean life surrounds me; however, my vision is restricted by my mask. My head moves on a swivel scanning the area around me. Sea urchins are lying undisturbed in the sand, two foot long groupers slowly swim on the edge of the reef, tiny goby fish are hiding in holes on the ocean floor. Rays of sunlight are playing on the sand. Bubbles burst from my regulator as I laugh watching a sea star do a backflip on a smooth wall. I am startled by an aggressive five inch damselfish that challenges me to defend its eggs. I feel as if I am floating weightlessly in the amniotic fluid of the cosmic womb of Mother nature, deeply inhaling the breath of life as my senses are heightened to pinnacles of awareness. From the beehive-like activity that is going on and around the reef to catching sight of an eagle ray in the distance as it flaps its wings in slow motion – graceful and elegant but with an underlying, almost majestic power – I realize that the underwater world that I have only seen in magazines and television, no matter how beautifully portrayed, is just a child's drawing compared to actually seeing it with my own eyes.
Dear Reader: This page may contain affiliate links which may earn a commission if you click through and make a purchase. Our independent journalism is not influenced by any advertiser or commercial initiative unless it is clearly marked as sponsored content. As travel products change, please be sure to reconfirm all details and stay up to date with current events to ensure a safe and successful trip.
---