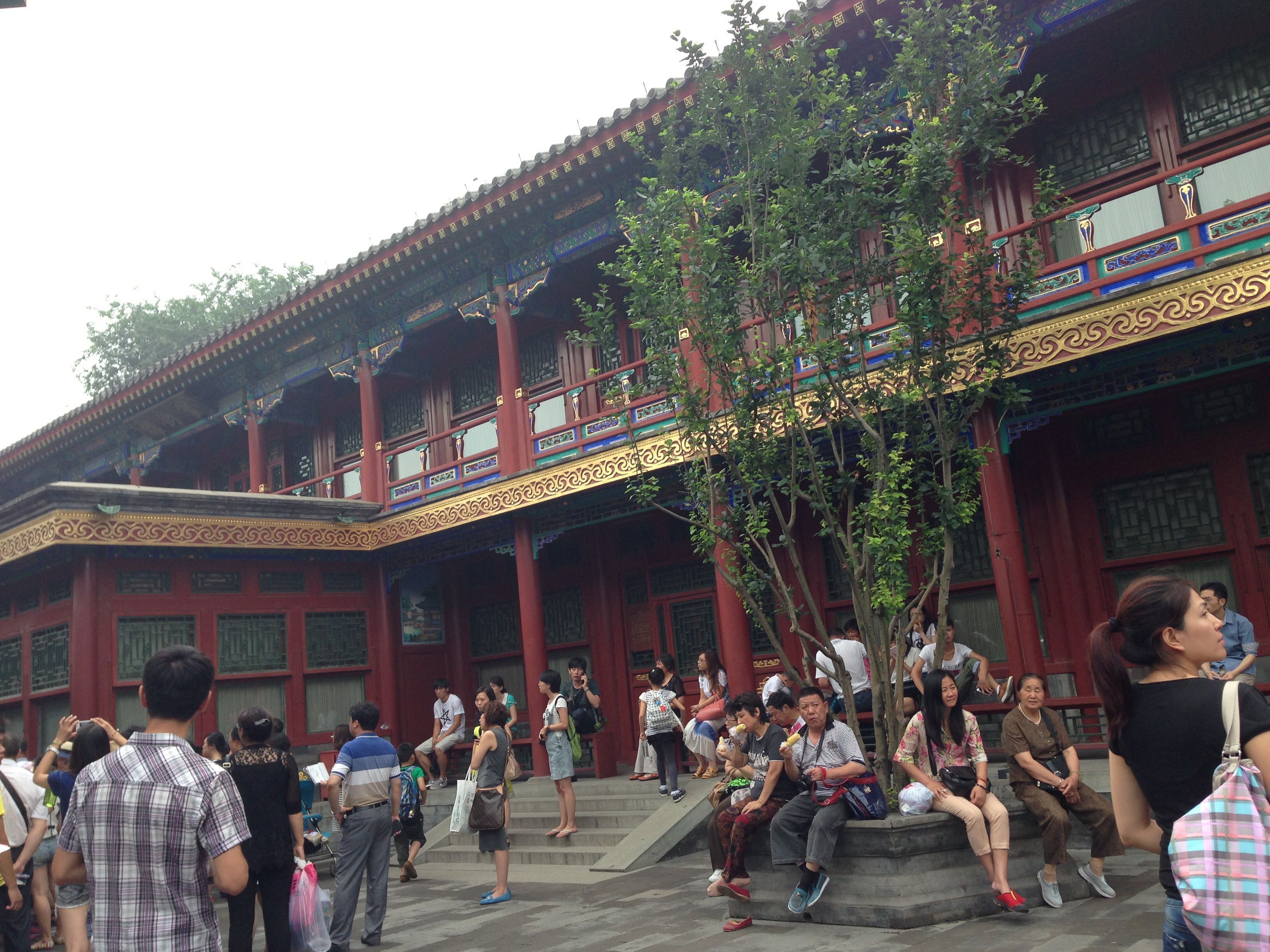 The sizzling, putrid smell nearly burned off all my nose hair.
QUARTER-FINALIST 2015 FTF TEEN TRAVEL WRITING SCHOLARSHIP
It was the summer of 2013. My family—my sister, two cousins, aunt, uncle— and I started the fourth day of our week-long tour around Beijing, China. As we ate breakfast at the hotel's restaurant, the tour guide came to each table to inform everybody about the day's events. We were going to be touring Guo Moruo Memorial Museum, Prince Kung's Mansion, Beihai Park and given one hour of free time to roam the park after. My cousins and I grew excited as free time meant the opportunity to explore small shops and discover new foods. However, we never expected to run into such a horrific situation.
After the tour concluded and we were free, my family and I decided we should use a restroom before setting off. Since there were no bathrooms nearby, we had no choice but to search for one. After about ten minutes of following the winding path, we came about what seemed to be a "decent bathroom". Oh boy were we WRONG. As soon as we stepped foot inside the restroom, we were taken aback by a disgusting smell of what we assumed was urine. This smell of urine was peculiar; peculiar as if someone decided to ferment urine and then throw it on an open fire so the smell would permeate throughout the surrounding air. If urine could rot, that would be the smell. We nearly tackled each other to get outside, gasping for what fresh air China had left to offer to salvage our burning nose hair. We laughed at our distress. There was no time to find another option. We had to do it. We had to suck it up and use that restroom.
With deep breaths, we tried to mentally prepare ourselves for the restroom. At the count of three, we all shuffled inside. The smell immediately triggered our gag reflexes and lunch threatened to come back up. I tried to mask the stench with my shirt as a filter, but the smell quickly creeped through the thin fabric. All you could hear were our groans of disgust and horror echoing through the restroom. However, not only was the smell unpleasant, but the entire room itself was. The floors were sticky with what we assumed were layers of dried urine and used toilet paper that caused our flip flops to stick to it like mud; the walls had streaks of brown and yellow, tainting the original white walls. We quickly did our business and hurried out. We did not even bother washing our hands in the restroom; we resorted to using our water bottles to do so. In those few minutes spent inside that nightmare of a bathroom, I learned to appreciate the general sanitation provided for us in a First World country like the U.S.; the filthiest BART bathroom in Oakland could not possibly compare to what we had just experienced.
All in all, besides that restroom experience, we made the best of the forty minutes we had left to roam the park by not letting one misfortune ruin the entire time. We bought trinkets from street sellers and tried new food—bread encrusted corn ice cream and fried scorpions that, in my opinion, tasted like shrimp tail. As the free time came to an end and we filed into the tour bus, we realized at least one good thing came out from that restroom experience: a funny story to tell.
Dear Reader: This page may contain affiliate links which may earn a commission if you click through and make a purchase. Our independent journalism is not influenced by any advertiser or commercial initiative unless it is clearly marked as sponsored content. As travel products change, please be sure to reconfirm all details and stay up to date with current events to ensure a safe and successful trip.
---