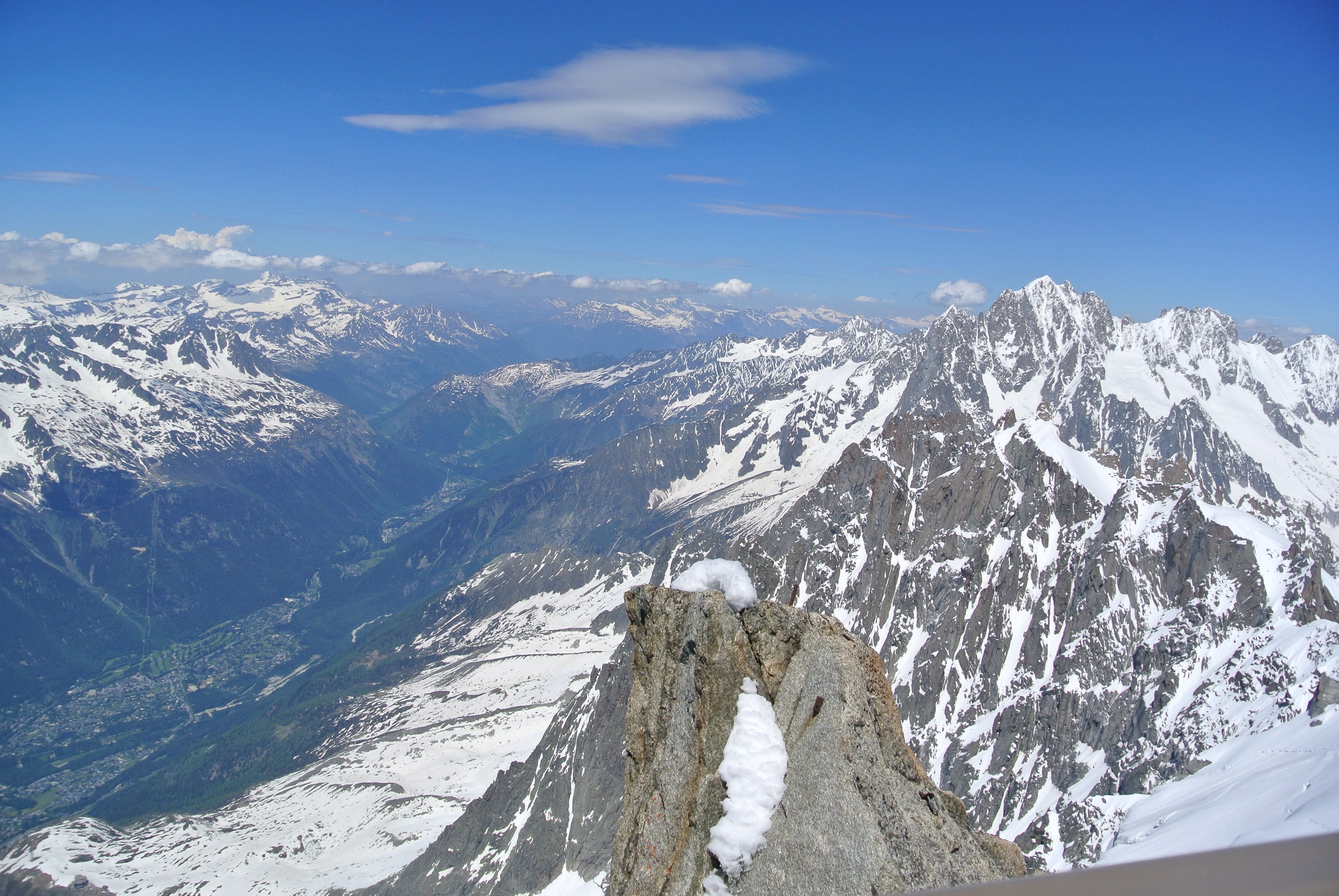 All famous explorers that have gone on soul-searching travels have that one location they'll never forget. Chamonix, France was that place for me. The mystical and eerie minuscule town opened my eyes on how small we are compared to the colossal world we inhabit. I discovered that even though we are microscopic in size, our existence and our indentation is profound.
QUARTER-FINALIST 2015 FTF TEEN TRAVEL WRITING SCHOLARSHIP
When we envision summer, we naturally anticipate the sun fervently burning our skin as we sweat the scorch, which occurred in my stay at Chamonix, as well as including my freezing cold hands and chapped lips to the mix, voila mon amie, you have visualized the peculiar contradictory weather pattern of Mont Blanc.
Growing up in a small town, I always marveled at what it would be like to ride a cablecar; to mount on the compressed car as it stirred and rattled the passengers inside. I, at the time, couldn't even imagine that someday this would happen but am so grateful it did. To some extent, my depiction of a cablecar was accurate although, I missed the mark. I didn't realize the car would contain dozens of tourist damped in sweat while also frozen to the bone. Mont Blanc, being 4,810 meters high, one would contemplated a bumpy ride up and so it was. With each sway, drop and wobble, us foreigners shuddered distressed by the unavailing terror of plummeting faraway into the frozen abyss we all visualized in our heads. When we eventually stepped off the 5 minute long journey up, we began our expedition on land.
The sight was all we needed to comprehend why Mont Blanc is the third most visited natural site in the world. My family and I stared in awe at the astounding site. Ice covered mountains surrounded us, isolating us from the rest of the world. When I looked down, all I could see was the glistening white snow that covered the town and a group of hikers whom, from where I was standing, looked like a long trail of ant sized humans. I had never seen something so beautiful. Green with raw state-glaciers and rocks, Aiguilles de Chamonix, one of the mountains in sight, was the sole mountain in its purest state. The mountains weren't secluded; hikers, skiers, snowboarders, even paraglider from all over the globe carried out their missions which made our view an even more sensational setting.
Coming from a lower class family, my parents sacrificed a lot for me to go on this extraordinary trip. Although I was expecting this trip to be just for exploring the terrain, I was surprised to find that it also led me to explore a deeper thought to discover myself, my purpose, and all I aspire to be in the vast world we live in. When I set my eyes on the mountains and mountaineers, I didn't just see what was right in front of me, I saw something beyond it. I didn't just see mountains, hikers or just the terrain. While looking at the mountains, I thought of them as the challenges we face in life. When I saw the mountaineers who, with all their strength, struggled to climb to the top, I envisioned them as us, the people, who strive to reach our goals and dreams. As for the terrain that set the mountaineers back, pushed them downward, but yet they had the strength to move on, I saw it as the obstacles, obstacles we face in life, the unknown challenges we face that sometimes cause us to give up or give us the strength to continue on, to climb to the top of the mountain, to persevere in ways one couldn't imagine. To me, it was more than just a trip, it was my motivation.
Dear Reader: This page may contain affiliate links which may earn a commission if you click through and make a purchase. Our independent journalism is not influenced by any advertiser or commercial initiative unless it is clearly marked as sponsored content. As travel products change, please be sure to reconfirm all details and stay up to date with current events to ensure a safe and successful trip.
---