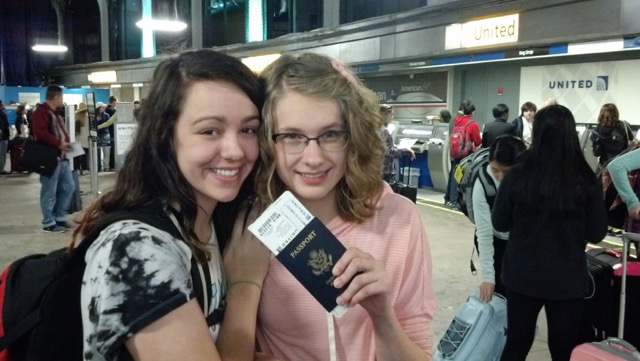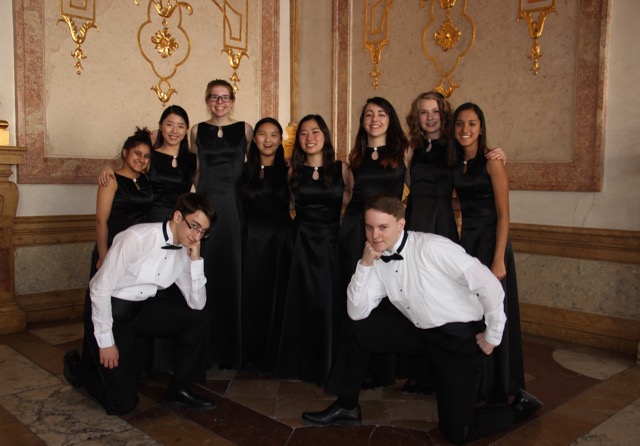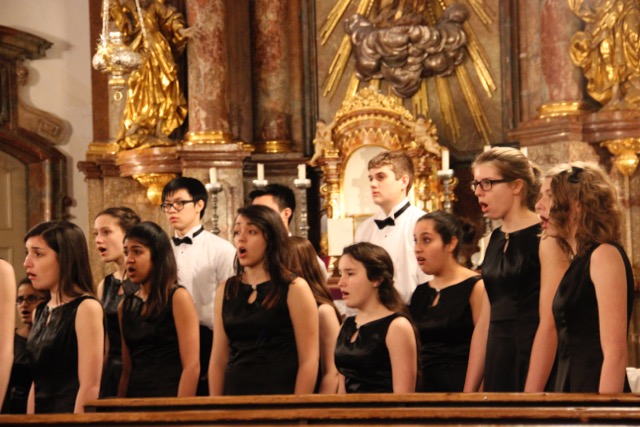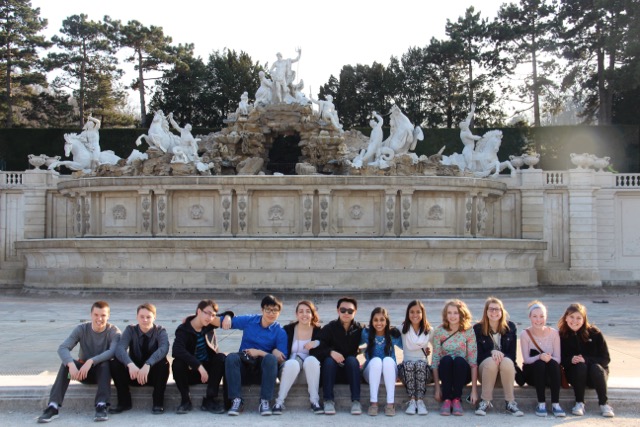 During my sophomore year of high school, I was fortunate enough to be able to travel to Austria with my school choir for a week long performance tour.  The historic cities of Salzburg and Vienna provided a unique opportunity to connect to classical music in a way I had never experienced before.  While performing on live TV for ABC's 50th Anniversary celebration of the Sound of Music from the steps of Mirabell Palace, participating in a workshop lead by one of the directors of the Vienna Boys Choir, and touring the childhood home of Mozart, I discovered a reinvigorated passion and appreciation for choral music that made the weeks of grueling rehearsals in preparation for the trip completely worth it.  But in between the fascinating sight seeing and once in a lifetime performance opportunities, there were the unavoidable awkward moments brought on by being English speaking tourists in a predominantly German speaking country.
On the fourth day of the trip, Hotel Ananas was completely booked with three different touring groups staying there at the same time.  Between my high school, the two busses of elderly Korean tourists, and an eastern European water-polo team, the breakfast buffet was a living nightmare.  As I entered into this unholy plain of chaos, I had my sights set on one goal: the coffee machine.  The eight hour time difference and rigorous tour schedule meant that I was cruising on about four hours of sleep per night, so coffee was just about as essential to life as breathing.
As I embarked on my hero's quest to the other side of the room I was confronted with treacherous obstacles such as broken dishes, frantic kitchen staff, and impossibly slow senior citizens.  But through the sheer power of the will and determination of someone who really, really, needs some coffee, I made it.  Triumphantly, I grabbed a mug from the stack next to the machine ready to seize my caffeinated holy grail, only to realize that all of the buttons on the machine were labeled in German and I had no idea how to use it.
Suddenly, it seemed the entire hotel had an instantaneous need for coffee.  A line was forming behind me as I struggled.  I pushed two buttons which resulted in hot water spitting out of the machine and an angry flashing light to appear.  I had never felt so helpless in my entire life.
But then, just as I was about to abandon all hope, a massive thumb descended from the heavens, mashing the correct button on the machine.  That thumb was attached to an equally massive hand which belonged to one of the members of the aforementioned water polo team.  I stared in awe at my rescuer; a burly, bald, man easily looming three feet above me.  As the fluorescent hotel lights gleamed off of his perfectly shaved head I was sure that God had sent my guardian angel to save me from certain doom.
To me, this experience exemplifies everything that is great about Austria.  Born from an impressive history of fine arts and war time hardships, Austria promotes an atmosphere of good-will where people are willing to help each other out.  Even when immersed in all of the sights and sounds of Vienna, it was impossible not to notice the simple acts of human decency that are treated as commonplace.  The remarkable murals inside of Melk Abbey and the breath-taking acoustics of St. Stephen's Cathedral were the reason we made the trip; but the interactions with ordinary people were what really made it special.
Dear Reader: This page may contain affiliate links which may earn a commission if you click through and make a purchase. Our independent journalism is not influenced by any advertiser or commercial initiative unless it is clearly marked as sponsored content. As travel products change, please be sure to reconfirm all details and stay up to date with current events to ensure a safe and successful trip.
---