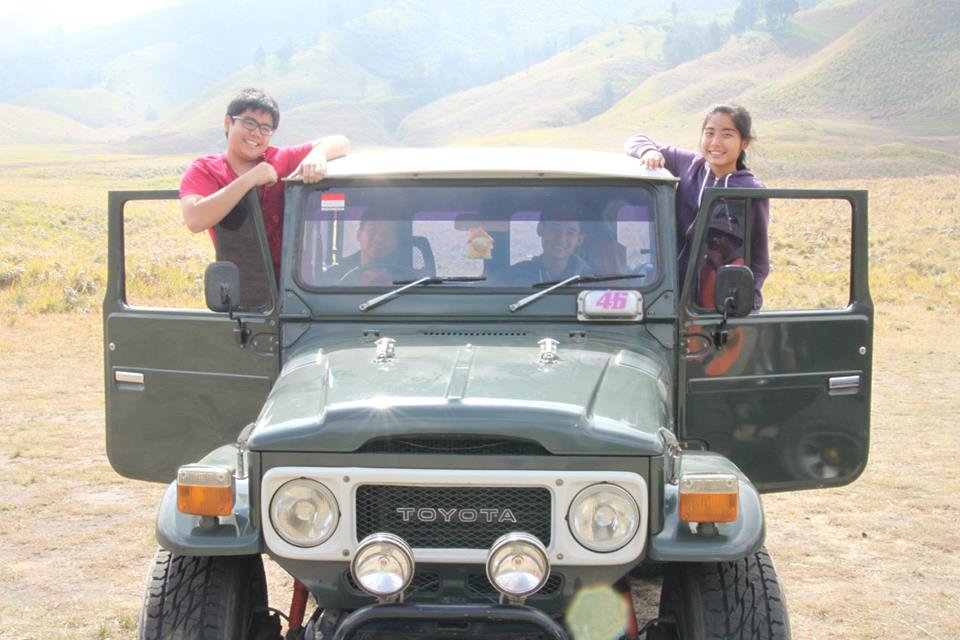 When I visited Indonesia in July 2015, I stayed with my cousins in Jakarta. They were both boys. My older brother easily joined their FIFA battles and Grand Theft Auto missions on the PlayStation in the upstairs bedroom, but I never really shared the same interest. The only thing that even remotely caught my attention was the Rubik's cube above the television set. My eldest cousin tried to teach me the sequences to solve it, but it was still pretty difficult. Everything he told me seemed easier said than done.
Regardless, I took that cube everywhere. The hours spent in Jakarta's notorious traffic jams were boring without something to do, anyway, and twisting each layer was a form of therapy for the stress: the blaring HONK! from the cars of impatient drivers, yells of air dingin! and kacang, kacang! and whatever snacks the locals tried to sell, the knock-knock on the windows from homeless children asking for change all combined to create a rowdy, suffocating scene that flashed by each time we passed through a major Indonesian city. Try to judge my birthplace by its capital and you'll say that it's a filthy country. It's a common perspective that Indonesia is defined by poverty and pollution and people who couldn't care less about their environment because they were too focused on feeding their families in the streets.
This also meant, however, that stepping outside of the city was like being in an alternate universe. After a few weeks in Jakarta, we resided for four days at the East Java province, one of Indonesia's popular tourist destinations. There, I watched the tire tracks that our local Jeep made as we trekked through the serenely empty desert of Bromo Tengger Semeru National Park. I experienced the pain of riding horseback over two miles to the crater of Mount Bromo, one of Indonesia's 76 active volcanoes. I felt the rush as I paraglided over 800 meters above sea level in the city of Batu, swinging my legs over Indonesia's lush green forests and rice fields. It was through these activities that I understood why foreigners visited this country, my country, my home—Indonesia was beautiful. And the one element that elicited this thought was simply East Java's environment: clear skies and clean air abound, since the decorativeness of the attractions there is what drives the central economy. But why should there be an ulterior motive to keeping the environment clean?
The question haunted me even when we landed back in Jakarta. My thoughts were occasionally muffled when we were surrounded by the local cuisine: the savory Indonesian noodles called bakmi ayam, the local fried chicken ayam goreng kuning, and even es teler, shaved ice topped with coconut and avocado. But the pollution was always within sight, not allowing me to escape the challenges this country was facing.
It's been a little over a year since that trip, but my thoughts somehow drifted back to my cousin's Rubik's cube, his farewell gift to me at the end of that summer. It's currently sitting on my bedside table now, but as I stare at it, I've come to realize that it's more than a toy–it's a symbol of hope. Indonesia is an unsolved country, and the steps to fix it are a thousandfold more complex than memorized sequences. But if I could take my American education and push Indonesia's schools to adopt similar programs, nothing is impossible.
Everything seems easier said than done now.
But that's also what I thought before I realized how a Rubik's cube looks a lot better when it's solved.
Dear Reader: This page may contain affiliate links which may earn a commission if you click through and make a purchase. Our independent journalism is not influenced by any advertiser or commercial initiative unless it is clearly marked as sponsored content. As travel products change, please be sure to reconfirm all details and stay up to date with current events to ensure a safe and successful trip.
---