A lot has been done to make flying safer since the age of coronavirus began. Yet, it's still a big topic as confidence in leisure air travel — and crowds — increase. U.S. passengers now number nearly 2 million daily according to TSA figures. The average passenger load over big holiday weekends compares with 2019's robust figures.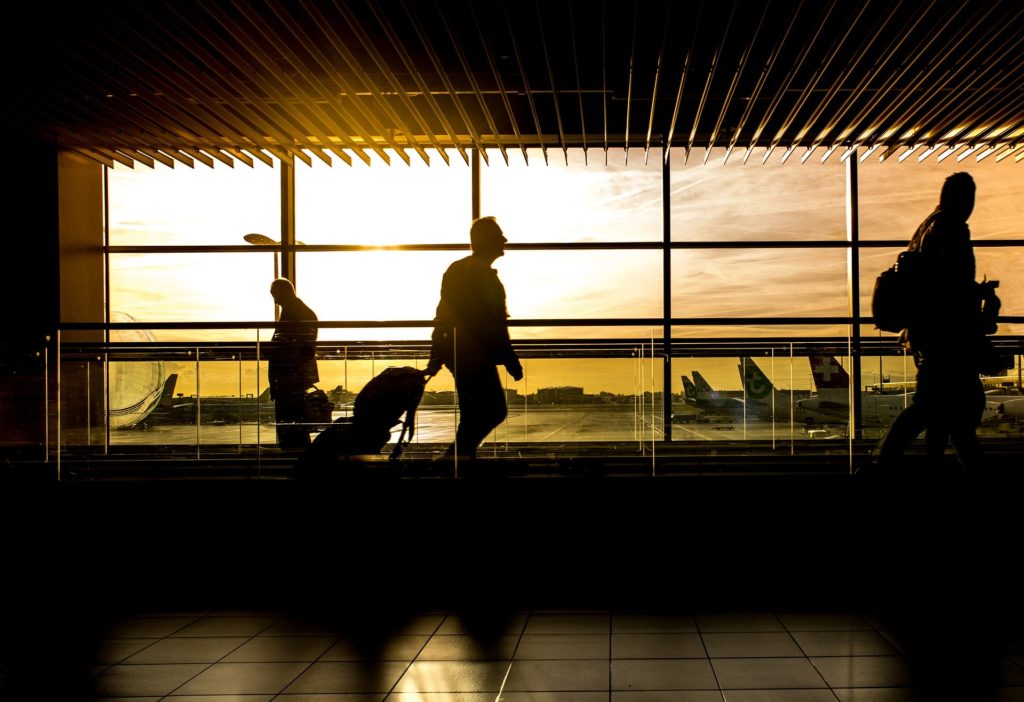 Fortunately, air travel safety measures are here to stay. Expect contactless check-in, onboard hygiene and sanitized public spaces that help contain the spread of COVID-19 . The biggest challenge for the airlines, airports and TSA Security checkpoints remains you — how to maintain mask usage and social distancing during the summer vacation rush.
Should You Really Be Flying?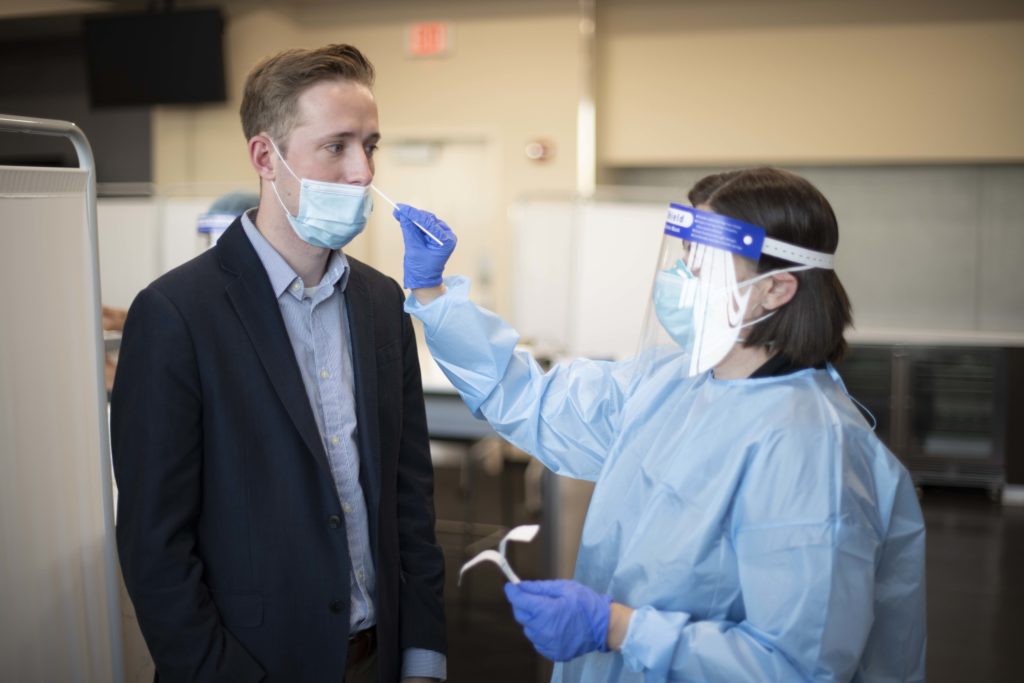 The upsurge in vaccinations for passengers ages 12 and older has led to a decrease in the number of Covid hospitalizations and deaths. However, setbacks like the Delta Variant are making Covid case numbers skyrocket around the country and the world. Therefore, the CDC continues to recommend that the most vulnerable stay home as the best way to protect themselves and others from getting sick.
Of course, the travel industry and the airlines need you back. They are doing all they can to make flying safe.
When Passengers Have Had COVID-19 Testing
All governments are trying to ensure public health by preventing new COVID-19 variants from entering their borders. For that reason, the US and many other countries are requiring that airlines get negative COVID-19 test results from every passenger they board, even those who have been fully vaccinated. Typically, results must be from PCR tests (not rapid tests) taken within 72 hours of an international flight.
COVID-19 testing is not required for domestic flights, yet you probably don't want to see the grandparents until after your family has had a negative test, even if they've had their vaccinations. That's why COVID-19 testing is likely to remain a factor in your travel planning for months to come.
To make it easy, we partnered with Let's Get Checked, a company that does COVID-19 testing for ages 2+ by mail. In complete privacy, you can order their PCR/TMA test kit, follow simple instructions to do the gentle lower nasal swab at home, mail back your sample and get verified results within 24-72 hours. Family Travel Forum readers get up to 30% off LetsGetChecked test kits with an exclusive discount COVID testing link.
How the Airlines are Trying to Make Flying Safer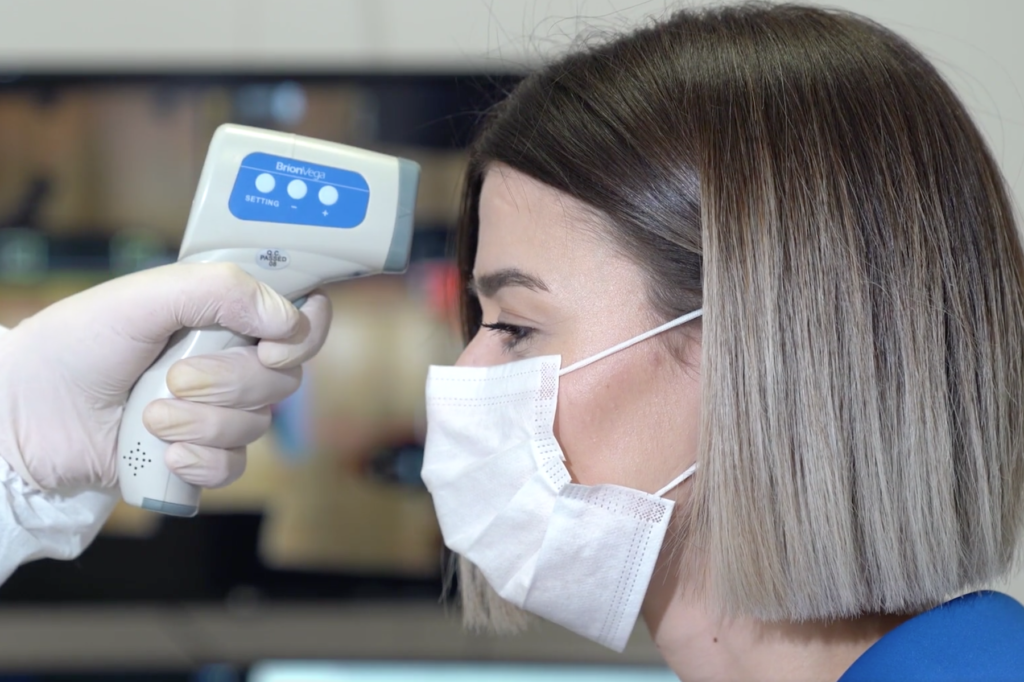 The safety protocol for most major airlines is a layered approach, similar to what passengers are probably doing at home — touch, scrub, rinse, repeat.
To encourage both staff and customers not to fly if they aren't feeling well, major airlines have modified cancellation and change fees, in many cases eliminating them permanently. This applies to domestic and international flights. Read the fine print carefully as these rules continue to evolve. Also check on standby fees in case a later flight is less crowded and you prefer to wait.
Intensified Aircraft Cleaning Protocols
Several airlines are using ultraviolet light and electrostatic fogging machines to achieve a higher level of cabin cleaning. An aerosol-style sanitizer can get into corners that airline maintenance personnel cannot reach.
The major (full fare) airlines perform thorough cleaning after every flight, and have partnered with well known brands like Clorox and Lysol to reassure passengers. It has been reported that several of the low fare carriers do not, relying instead on nightly cleanings.
What about inflight air recycling? Forty percent of the air is changed throughout an airplane approximately every three minutes, notes a Lufthansa spokesperson, after going through HEPA filters to screen up to 99.97% of finer particulate matter. The rest of the air that is mixed in comes from outside the plane while it's cruising.
Note that this standard, which requires more jet fuel to maintain, may decrease over time. Be sure to open up the air source above your seat to take maximum advantage of refreshed air.
What You Can Do to Keep Yourself Flying Safer: Face Masks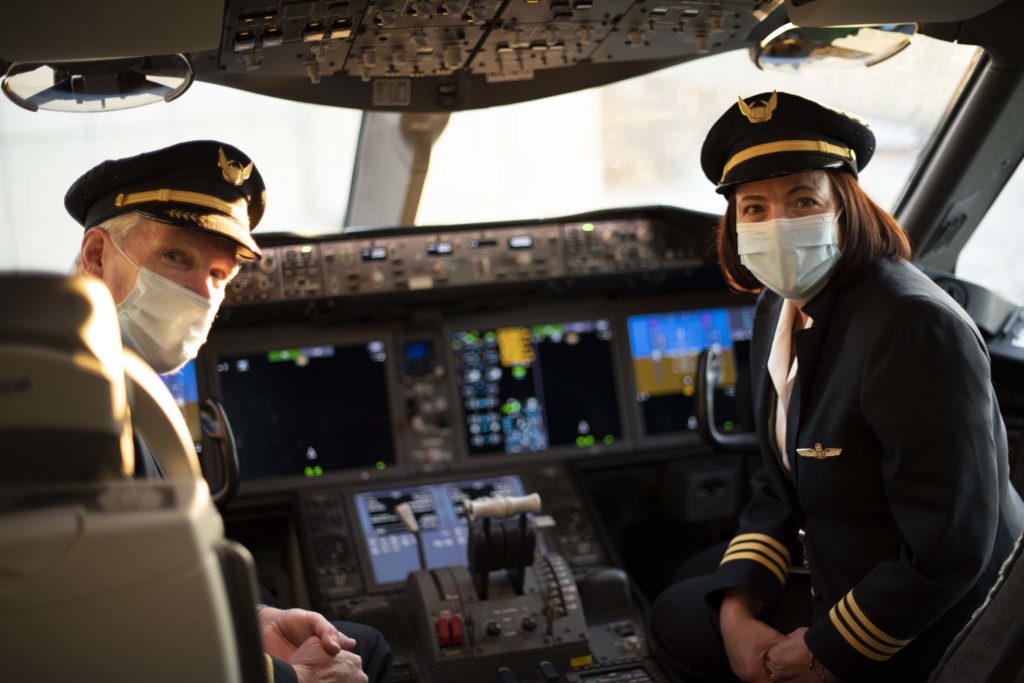 To best way to ensure your own safety, experts say, is to wear a face mask.
In February 2021, the federal government finally mandated that all passengers on a public conveyance wear a face mask. You'll find that airlines now make pre-flight announcements clarifying face mask requirements, communicate inflight about these requirements and explain the punishment for non-compliance for those who don't cooperate.
What You Can Do to Keep Yourself Flying Safer: Hygiene
During the pandemic's first spring, Dr. Elliot Stein of Pennsylvania Hospital suggested air travelers follow the first responders' protocol. Wear comfortable leisure wear under your airplane outfit and remove possibly infected clothes after landing. Bag those clothes separately for thorough washing and wash, wash, wash your hands.
Not interested in changing clothes or wearing a hazmat suit? There's more you can do.
Before settling in, use wipes to clean all the touchpoints around you: window shade, armrests, seatbelt buckles, seatback trays, screens, overhead call buttons and power outlets. Some experts suggest travelers avoid using the lavatory on any flight and Dr. Stein agrees, saying that waiting in line for airplane toilets can increase exposure risk. Additionally, if you're going to snack in-flight, the most vulnerable should wait till food service has finished and others have put their masks back on before removing their mask to eat.
Lastly, don't forget your luggage. Rollaboards have less contact with the ground, a good thing these days. Hard-sided rolling suitcases are even better because they can be sprayed and disinfected more easily than fabric. If you check your luggage, be sure to use your wipes to clean the handles and all available surfaces before handling it. Do it again once you reach your destination.
Improve Your Chances of Social Distance
Book a window seat because social distancing is key to avoiding catching a virus from others.
No U.S. airlines are keeping middle seats free of passengers. Those days are gone and will not come back.
Why doesn't this become a permanent option? With most airlines' breakeven load factor of 75%-85%, it's just not sustainable to block all middle seats or cap passenger loads forever.
What Airports are Doing to Make Flying Safer
Airports are spreading out customers while they're waiting, eating, shopping and boarding planes. Heat-mapping, video surveillance and other new technologies in use at New York's stunning new LaGuardia Terminal B and elsewhere are identifying areas where customers are not enforcing social distancing so airport personnel can intervene.
Expect to see much more AI and facial recognition technology. Lufthansa, in conjunction with Star Alliance, uses Star Alliance Biometrics to offer interested frequent flyers a "no touch" security and boarding option. Biometric security checkpoint access and boarding via facial recognition — without asking passengers to remove face masks — is in use at their Frankfurt and Munich hubs.
Common Pass is a private-public effort to develop an app that would safely store passenger COVID-19 test results and vaccination information in a common format accessible across all borders. This digital health pass has been trialed successfully by many airlines. While adoption is expected to speed the reopening of international borders, there are currently several competitors in the game and no global standard.
Airports and airlines are also working together to enhance cleaning and disinfecting technology throughout the traveler's journey.
Airport Security Changes to Make Flying Safer
The TSA's revised security protocols reduce touchpoints for passengers and their staff. To reduce the potential for cross-contamination at security checkpoint, travelers handle their own boarding passes and ID, place them in the TSA provided scanner and hold them up for visual inspection. You will asked to lower your face mask for a moment to verify your identity.
Hand luggage will be cleared with up to 12 oz. bottles of hand sanitizer (it must be removed and submitted for x-ray screening), but any other prohibited items that are found will send you back to square one — outside the security portal — to dispose of them without TSA staff handling your luggage.
Social distancing is mandatory for passengers and airport employees.
Are We Ready to Assure Safer Flying?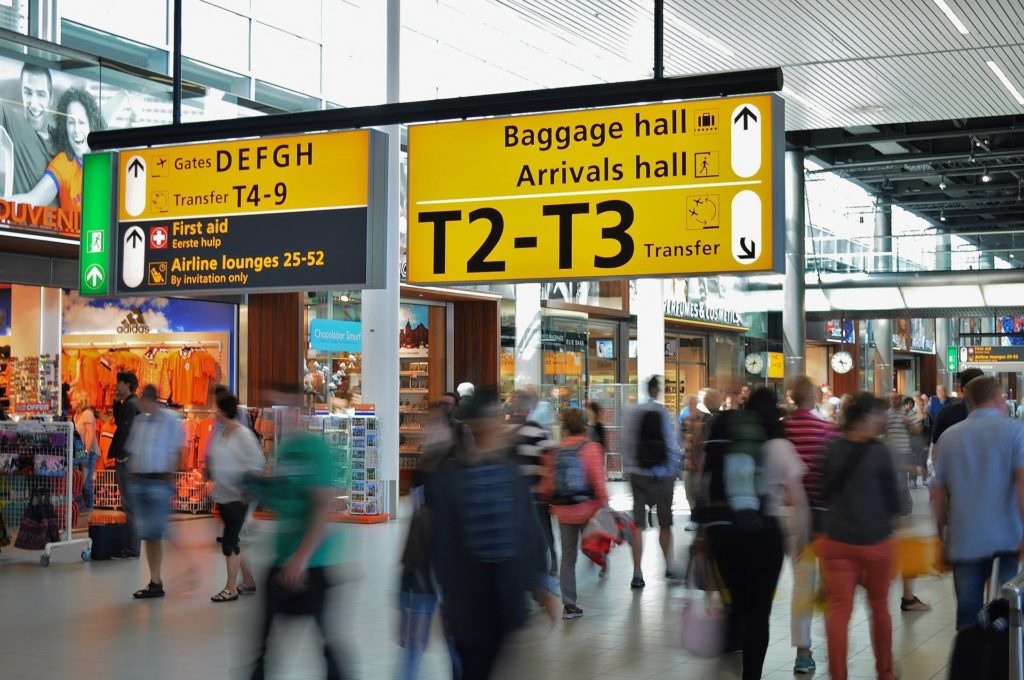 The good news: ongoing research reveals that the hospital-grade air purification systems in aircraft, coupled with measures such as mask wearing and social distancing, are making flying safe once again.
Note that U.S. Passport Services are in different phases of reopening, making issuing new passports or renewals extremely slow. Check the status of the passport office nearest you.
So, Should You Fly in the Age of Coronavirus?
Is flying safer at this point in the coronavirus pandemic era? Yes.
Your fellow passengers (at least on international flights) will have tested negative for COVID-19 before boarding. Aircraft and airports are cleaner. Other passengers are more aware of COVID safety protocols. However, nothing is foolproof.
Until everyone is vaccinated and contagion figures wane, travelers will have to decide on their personal level of risk tolerance before flying. 
Dear Reader: This page may contain affiliate links which may earn a commission if you click through and make a purchase. Our independent journalism is not influenced by any advertiser or commercial initiative unless it is clearly marked as sponsored content. As travel products change, please be sure to reconfirm all details and stay up to date with current events to ensure a safe and successful trip.
---