Make Bucket List dreams come true, and affordably, by using a few of my favorite travel hacks. Current research and a lifetime of travel experience taught me some new tricks to plan our 2023 return to Southeast Asia economically and efficiently.
Everyone's Bucket List is different. Every trip is different. All require advance planning and insider tips.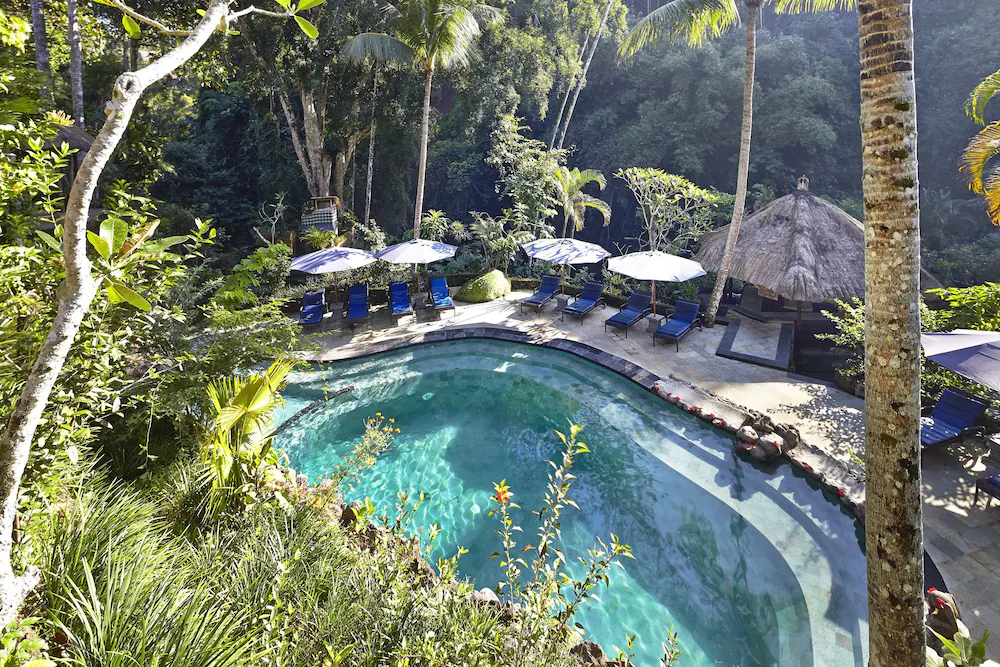 Our Bucket List Dream Trip to Southeast Asia
I spent several consecutive years working on travel guides to Southeast Asia, Thailand and a Bangkok City Guide for the Frommer's book series. My husband and I were engaged in Bali in 1987. Our son joined us in 1994 on our last visit. Our hearts have missed the region.
Returning to Southeast Asia has long been one of our top Bucket List dreams. When our yoga teacher from the New York Iyengar Institute announced a two-week yoga retreat in Bali, we were in.
Former co-author John Levy and I had a saying about writing these Frommer's guides: "We make the mistakes, so tourists don't have to." With that in mind, please read on for my travel hacks on how to successfully plan your own Bucket List adventure today.
1. Begin a Big Trip with Airfare Travel Hacks
It's a given that when you're planning a long-haul trip, airfares dominate the budget. Search online for airfare before you do anything else. I start with Google Flights. Input a variety of city pairs to see which of the main hubs (in our case Bangkok, Singapore, Hong Kong) is the cheapest starting point.
2. Flexibility is Key to Bucket List Adventures
Use the Calendar feature on Google Flights or other metasearch engines to learn how pricing changes by date of travel. A few days' flexibility, especially if you can fly on a weekday instead of a weekend, saves you money. For example, while planning this Asia trip, we chose Singapore Airlines. We departed two days early from San Francisco to save $501 per person on tickets.
3. Low-Cost Airlines are a Favorite for Travel Hacks
On the world's most populous continent, Chinese travelers alone spent $255 billion on international trips in 2019. Given the vast Asia travel market, it's no wonder the region has so many low-cost carriers. Travel hackers know the regional airlines aren't sold by all online travel agencies (OTAs). Get to know which low-cost airlines cover your routes by researching intra-regional flights.
4. Combine Travel Hacks to Save More on Flights
Travel Hack #3 showed us how to save on flights from Denpasar (DPS) Bali to Hanoi (HAN), Vietnam. From a high of $1,000 per flight at one online travel agency that shall remain nameless (every OTA acts dumb some of the time), we found tickets for $478 each. We switched from a major carrier to the well-reviewed, low budget SCOOT. Travel Hack #2 brought the fare down to $250 because we chose a Monday instead of a weekend flight.
5. Find Fare Sales and Hidden Perks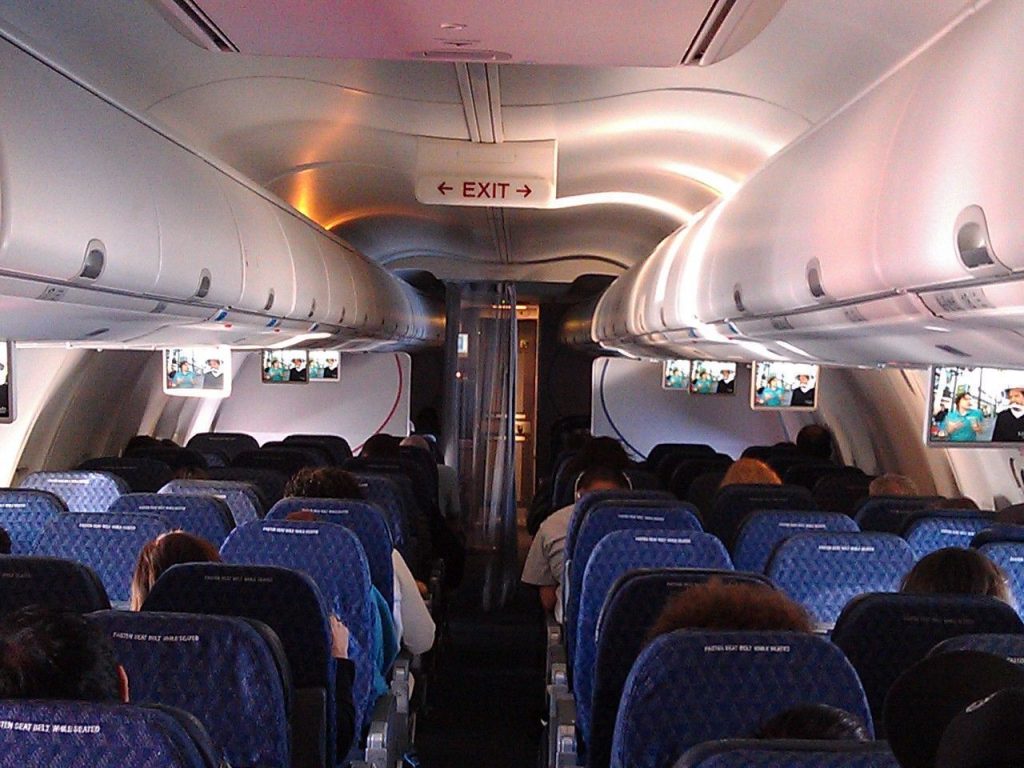 Every online search triggers "cookies" or data trackers in your internet browser to make sure you get targeted advertising. The same ads may follow you across a variety of websites. When you see ads, find social media posts or get emails about a fare sale, jump on it. By this point, you will have done enough research to spot a real airfare bargain!
Check your credit card suppliers, too. All of whom have their own OTAs. They may have fare sales, two-for-one offers or valuable perks like extra reward points to seal the deal.
6. Fly Under the Radar with the Stealth Shopping Travel Hack
There's another travel hack I use that may be helpful. Stealth shop for fares using Incognito mode, the untraceable browser window on Chrome. (Select Incognito mode from the three dots on the upper right side of your Chrome browser welcome page.) Alternatively, use a New Private Window on a Mac, found under the File menu of your Safari browser.
Although data snippets that track your browsing history are being banished due to privacy concerns, they still have a big impact. That's because the more people shop for the same flights – even if they don't buy – the higher the prices will appear the next time you search.
Another travel hack is to use a VPN (private browsing service) and set your WiFI source to another country. This may confuse data trackers. That may work because the more interest in a product from a certain market, the higher the price.
7. Travel Insurance is an Essential Travel Hack
Look for travel insurance when you book your next trip. Why? Because travel is full of unforeseen circumstances. If your circumstances fall under covered conditions, insurance can pay off.
We once collected travel insurance, for example, on a brand-new camera lost in Barcelona. One company reimbursed for dry cleaning a down sleeping bag that fell overboard while paddling to our houseboat in Kashmir. Another policy came to our defense when a rental car agency insisted, 85 days after we returned the car, that we owed them $900 for scratches they never mentioned at the return counter.
And the calm that comes from having travel insurance, whether or not your family needs it… Priceless.
8. Buy Fast to Maximize Travel Insurance Coverage
Like buying flights, purchase travel insurance as soon as you can. Many policies only cover pre-existing medical conditions if purchased within 14 days of making your first trip payment. Imagine a foreign medical emergency without insurance. What if your cranky knee goes out or you fall off an e-bike? For older travelers especially, having pre-existing medical coverage with 24-hour assistance in English is essential to a stress-free trip.
Having said that, the travel insurance premium is typically about 5% to 10% of the trip cost. My next travel hack is understanding your insurance needs.
9. Calculate Travel Insurance Needs and Benefits
Start research at a site like AllianzTravelInsurance.com. Do the math by inputting trip cost, dates of travel, travelers' home address and ages to get estimates on a variety of insurance plans. Our biggest expenses were the long-haul flights, the Bali yoga trip and the Mekong River Cruise.
While shopping, we learned that Allianz has Covid-19 Protection benefits. That included benefit provides trip cancellation and trip interruption insurance (up to policy limits under certain conditions), if Covid-19 impacted our travel plans.
10. Try Travel Hacks to Lower Insurance Premiums
Treat travel insurance like homeowners' insurance or car insurance. Adjust the value and the deductible till you find a premium you are comfortable paying.
Check the cancellation policies of every component of your Bucket List trip carefully. We learned that Singapore Airlines refunds cancelled flights for a $200 fee. We could pay that lower premium to cover a lower total trip cost by not insuring our airline tickets.
11. Don't Underestimate Government Travel Requirements
One nightmare I did not expect was the plethora of required international travel documents. Patience is the only travel hack we found to reduce this time-consuming burden.
Every country in Asia has different protocols for the aftermath of Covid-19. Indonesia, for example, requires visitors to download the Covid-19 Contact Tracing app, pedulilindungi. Travelers must present a printed version of their vaccine card to Immigration on arrival.
The IATA website is a useful and current resource to check visas, public health requirements and more.
12. Plan Ahead for Travel Visas
In Asia — and likely for other Bucket List adventures — the visa process is complicated by conflicting guidance from different sources. The most efficient travel hack is using the expertise of a travel agent or visa service. These professionals can often solve a problem you didn't even know existed.
We paid for some of our regional flights and hotels with credit card reward points. That's a good travel hack to ensure access to travel agent services at OTAs if you're not using them to plan the entire trip.
13. Think Like Global Nomads and Use Your Cellphone
I began my early international travels at a time when foreign carriers kept track of who boarded flights using a pencil and composition notebook. The advent of computers was a game-changer. Today, the essential travel tool is a smartphone.
Our Bucket List trip required e-visas, entry cards and public health documents for Singapore, Indonesia, Vietnam and Cambodia. We tried to accomplish these tasks on websites that were often unresponsive. Even another browser travel hack — loading each country's websites on Chrome, Firefox and Safari – did not work.
Spoiler Alert: Many of these travel apps are designed for a mobile device. Once we loaded all the websites on a cellphone, they worked seamlessly.
14. Best Travel Hack: Make Memories, Make Notes
This is, after all, your Bucket List adventure. One you will want to remember.
My favorite travel hack is carrying a notebook. Jot down names, phone numbers, relevant details of the good, the bad and the ugly. Use it to make sketches, press flowers, collect postage stamps. Photograph receipts, boarding passes and parking tickets with your cellphone. Make memories, then make notes.
If something unexpected does go wrong, those unforeseen expenses may be covered by travel insurance. And having the details in writing is your first step to making it right.
Safe there, safe home!
This content is sponsored by Allianz Partners (AGA Service Co.) Author Kyle McCarthy has received financial compensation but all opinions expressed are her own.
Dear Reader: This page may contain affiliate links which may earn a commission if you click through and make a purchase. Our independent journalism is not influenced by any advertiser or commercial initiative unless it is clearly marked as sponsored content. As travel products change, please be sure to reconfirm all details and stay up to date with current events to ensure a safe and successful trip.
---