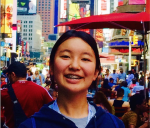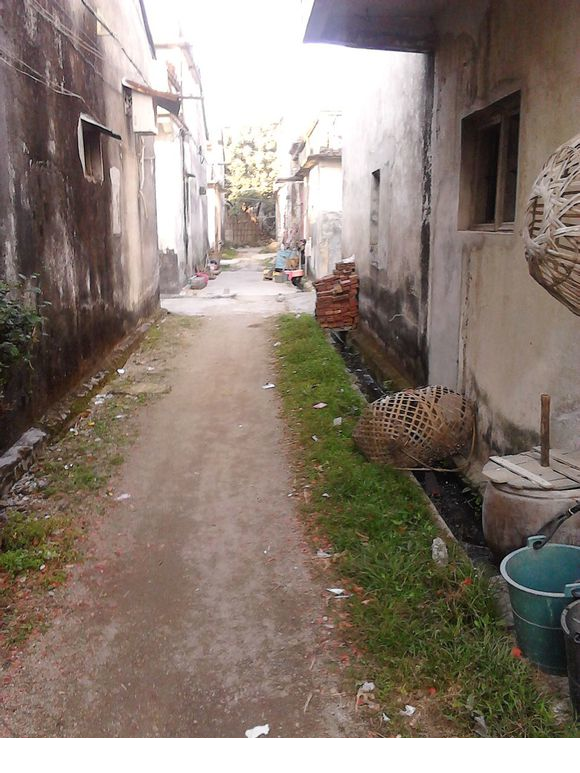 (New York, NY – October 19, 2015) Family Travel Forum (FTF) and its travel industry partners are pleased to announce the winners of the 2015 Family Travel Forum Teen Travel Writing Scholarship. Designed to promote teen literacy, the 9th annual merit scholarship, hosted by the award-winning vacation guide publisher, rewards teens' best travel blogs with cash prizes for college or future travels.
Between August 3 and September 14, 2015, more than 3,000 students in US, Canada or American-International schools, or home-schools, applied to blog about a travel experience, whether near or far, that had a meaningful impact on them.
The generous sponsorship of event producer Travel Media Showcase (TMS), Taking the Kids, TMS Family Travel, Society of American Travel Writers (SATW), Niagara Falls USA and CityPASS made the 9th annual scholarship possible. Joanne Vero of TMS says, "We are committed to this scholarship with FTF and SATW because it helps our teens move "write" along to become the next generation of educated travelers."
"We are grateful to these repeat sponsors for making this generous travel scholarship possible," said FTF Senior Editor Fran Falkin. "We look forward every year to reading some astonishing work from young travel writers."
Three preliminary rounds of judging done by FTF interns, members of the Journalism Education Association (JEA) and FTF editors who narrowed down the submissions into Quarter-Finalist, Semi-Finalist and Finalist blogs, a total of 15% of the essays.
Winners were selected from the Finalists (.05% of the essays) by a team of professional educators from the JEA, writers from SATW, and a representative from Tourism Cares, the charitable arm of the travel and tourism industry. Finalist essays were judged on creativity and eloquence; a sense of place; emotional impact; vocabulary and style; and grammar, punctuation and spelling.
We congratulate the winners of the 2015 Family Travel Forum Teen Travel Writing Scholarship and thank all bloggers for submitting such great work.
FTF Teen Travel Writing Scholarship Winners For 2015
1st Place – $1,000:
"Dirt-Caked Memories: A Story Revisited and Retold," by Millie Lin, Age 15, San Jose, California
2nd Place – $500:
"Equal in the Eyes of the Rain," by Mary Fogle, Age 17, Durham, North Carolina
3rd Place – $250
"Finding Peace in Hiroshima," by Elece Smith, Age 17, Bowie, Maryland
FTF Teen Travel Writing Scholarship Honorable Mentions 2015
(Honorarium includes reporter's notebook, travel journal and pen)
"A Friend, 2,790 Miles Away," by Kara Dunn, Age 17, Tempe, Arizona
"Beethoven in Bonn," by Marta Faulkner, Age 17, Canyon City, Oregon
"Drink It In," by Alexandria Snyders Dykeman, Age 16, Lexington, Massachusetts
"Finding My Sister," by Hannah Mae Jensvold, Age 17, Ellensburg, Washington
"From Textbooks to Reality," by Emma Kirk, Age 17, Lakeland, Florida
"Fulfilling Her Wish," by Rachel Gonzalez, Age 17, Fredericksburg, Virginia
"How Nicaragua Defined My Future," by Taylor Moss, Age 17, Napa, California
"How to See," by Kyle Asdell, Age 17, Boise, Idaho
"In Stitches," by Anne Elkins, Age 17, Raleigh, North Carolina
"Left Boston a Teenager; Came Back a Soldier," by Dominic Hawkins, Age 17, Attleboro, Massachusetts
"No Translation Needed," by Irene E. Newman, Age 16, Raleigh, North Carolina
"Path of Wind and Simple Days," by Angele Latham, Age 17, Bon Aqua, Tennessee
"Splash Mountain's Fatal Attraction," by Aaron Mastin, Age 17, Sparks, Nevada
"Survival, Much Like Smiling, Is Universal," by Zarriah Rose Houston, Age 17, Wilsonville, Oregon
"Suspended in the Air: Rappelling Down Utah's Intimidating Cliffs," by Richard Cheng, Age 13, Clayton, Missouri
"The Art of Living: An Effortless Community," by Meera Sooda, Age 16, Corpus Christi, Texas
"The Flip on the Fourth," by Emily Hamant, Age 17 , Clayton, Ohio
"The Path of Life," by Felicia Binkis, Age 17, West Hempstead, New York
"Traveling Beyond the Barbed Wire," by Audrey Sugimoto, Age 17, Simi Valley, California
"Wonders That Surround Me," by Vella Kim, Age 15, Calgary, Alberta, Canada
About FTF
Family Travel Forum has been the trusted vacation planning resource for global travel with kids and grandkids since 1996. FTF's expert and community content has been seen on Disney's Family.com and other sites, in "America's Most Popular Family Vacations," "The Complete Idiots Guide to the Best Family Destinations," "Amazing Places to Take Your Kids in North America" and by millions of traveling families. In addition to co-hosting the annual TMS Family Travel Summit and conferences, FTF ventures include the "The Family Vacationist" blog and e-alert; and Family Travel Consulting to the trade in partnership with Taking the Kids.
About TTW Travel Industry Partners
Travel Media Showcase brings together leading print and broadcast travel media with tourism representatives from around the world to showcase new regions for media to cover, and connect destinations with qualified leads. Both TMS and TMS Family Travel are divisions of J. Vero & Assocates. Taking the Kids is the nationally syndicated travel column by Eileen Ogintz with millions of readers around the country. The Society of American Travel Writers, a tax-exempt, professional association established in 1955, includes journalists, editors, photographers, filmmakers, bloggers, and communications professionals who specialize in the travel industry.
###
Contact: Fran Falkin
Email: FTFstaff @familytravelforum.com
Dear Reader: This page may contain affiliate links which may earn a commission if you click through and make a purchase. Our independent journalism is not influenced by any advertiser or commercial initiative unless it is clearly marked as sponsored content. As travel products change, please be sure to reconfirm all details and stay up to date with current events to ensure a safe and successful trip.
---