It's hard to pick up a magazine or listen to a podcast without noticing how wellness trends impact family travelers. Personal wellness, now estimated to be a $2.2bn market worldwide, is hot.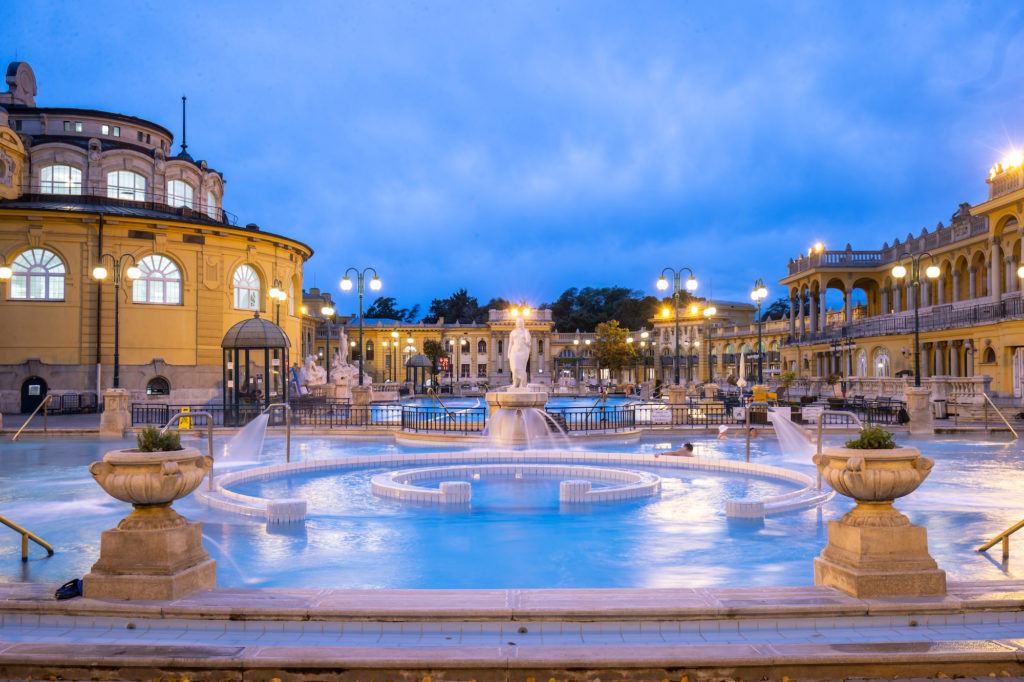 Ready to experience a wellness vacation with kids? If you're defining wellness as self-care, including the kids may sound contradictory. However, the holistic view of health for all communities is trending.
If you feel guilty about dumping your 2023 New Year's Resolutions — or think the kids are going off the rails between video games and junk food – turn to Sankalpa. Sankalp is Sanskrit for a resolve to focus mind and body in harmony to achieve a specific goal. Read on to discover how your goal of better health for friends and family is easier to achieve than ever before.
Wellness Trends Reports Agree
Wellness is not new, of course, it's just booming.
Evidence comes from the whopping 98% of travelers who told a 2022 Hilton Survey that they are now prioritizing wellness activities while on vacation. The Global Wellness Institute's Jan. 2023 "Future of Wellness" agrees in their latest forecast of the newest directions in global wellness.
A few themes emerged from the trends, as interpreted by Beth McGroarty, the GWI Research Director. She credits the wellness boom to the pandemic. During the pause, the concept of wellness was elevated from self-care to a broader world view of holistic wellness. The proliferation of family wellness programs is a result of this shift.
Another trend is the evolution of wellness from social media fads to a scientist-created set of principles and products. As technology enters the wellness field, there's also been a return to age-old techniques like sensory stimulation and water immersion to improve human wellness.
Global Wellness Trends For Family Travelers
In travel, we've felt the push towards a healthier environment and more sustainable travel options. We hear the global call among consumers, businesses, brands and governments for more thoughtful, healthful approaches. We've seen products, workplaces, housing, urban centers, schools and transportation evolve in meaningful ways. The research going into these sectors indicates that wellness for all ages and abilities is here to stay.  
We dove into GWI's findings to see which trends will impact family travel experiences.
These fresh ideas on living a longer, healthier life are likely to be the key wellness trends for family travelers in the coming year.
Wellness + Gathering: Combating the Loneliness Epidemic
A recent Harvard study of Adult Development affirms that loneliness is a growing challenge in our aging society. The wellness industry is countering it with gatherings. Look for new community spaces, hotel lobbies, airline lounges and group experiences that bring people together.
Digital art environments, immersive theater and community events are good news because families are enriched by social connections made during their travels.
Wellness + Travel: Going to the Source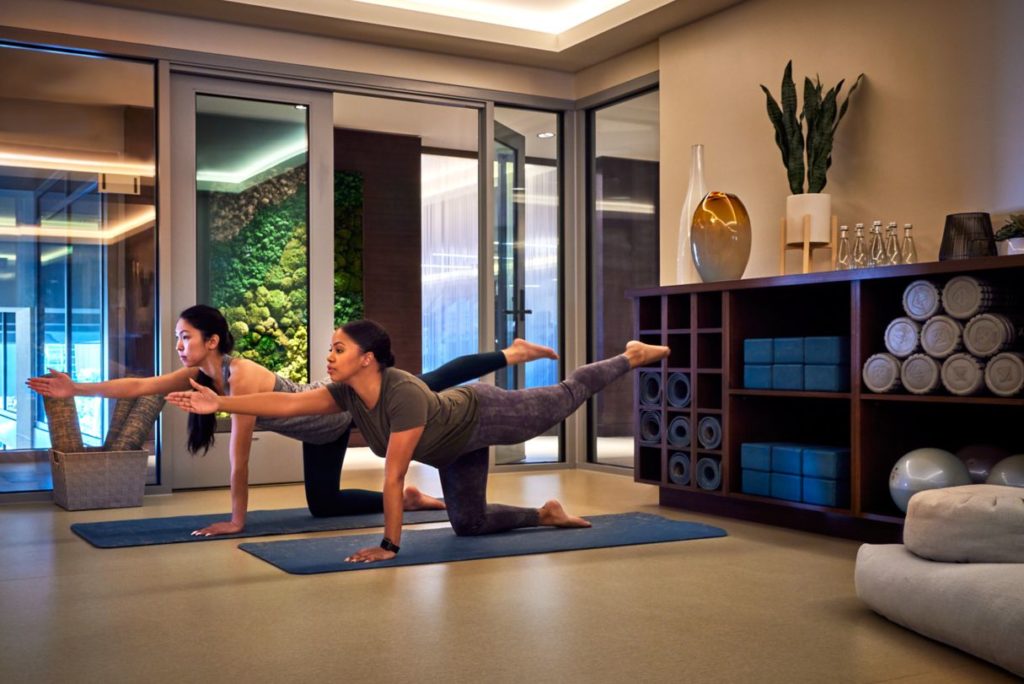 New York Times correspondent Elaine Glusac explored the shift in traveler expectation from appropriated wellness experiences to authentic ones in the GWI report. Since yoga, ayahuasca retreats, Lomi Lomi massage and other health practices originated in India, the Amazon and the Hawaiian Islands, travelers seek out these traditional wellness centers.
Like Disney's pioneering EPCOT, a flowering of global cultures is among the wellness trends impacting family travel. Look for enriching family activities, indigenous teaching, global cuisine and spa offerings for all ages, especially on cruise ships. Parents believe that early exposure to the world's diversity will help children become global citizens.
Wellness + Cities: Urban Infrastructure Goes Green and Healthy
Look for more community spaces and parks in US cities, GWI says. Skip the playground and head to New York City's innovative elevated rail line, The Highline. This repurposing of industrial space into urban garden has spawned 60 similar recreation spaces around the US. Monterrey, Mexico has developed DistritoTec, a private/ public development devoted to wellness. Seoul boasts K-Pop Forests where fans fund new trees in honor of their favorite celebrities. Singapore has an entire neighborhood that emphasizes wellness, sustainability, and affordable housing. 
Wellness + Water: An Evolution in Marine Recreation
The trend GWI researchers called "blue wellness" is the result of increased interest in outdoor immersion. Hot springs in Australia, Japan and North America are the latest destination ideas. Traditional hot springs towns like Truth or Consequences, New Mexico have refreshed their bathing spaces and invested in facilities. Technology has enabled others to dig deeper and reach thermal waters.
In addition, travelers will find more active recreation options like "wild" ocean swims and cross-country swimming events. The apex of wellness and free swimming may be the three Zen Free Diving Retreats offered at Zen Resorts Bali. Ages 12 and older can learn free diving, a new sport focused on breath holding. Not only do Zen Resorts' guests benefit by immersion in the beautiful Bali Sea, they go wild in the retreat's 17-acre Shinrin Yuko Forest Therapy facility. By combining meditation, yoga, breathwork and Ayurveda principles, PADI-certified dive coaches lead free divers of any ability through an exploration of underwater marine life. (You must be at least 15 years to free dive in open water.)
If that sounds extreme, recall the refreshing Polar Bear Club swims of your summer camp days.
Wellness + Sports: New Business Models for Hospitality
Today, families pay more attention to athletes and the workouts they popularize on social media. The desire for healthy activities on vacation is how GWI's wellness trend impacts family travelers. Pickleball, for example, is an easy to play and active game that has grown very quickly. Brands like Holland America Line that design cruises for multigenerational groups have built courts on their decks. They even produce free pickleball tutorials for in-cabin TVs.
Ask about pro-athlete level equipment, fitness classes and wellness programming when you travel. Families will find new hospitality brands like SIRO, a luxury resort devoted to fitness and recovery. Fitness travelers should book an Even Hotel, the wellness brand from IHG Hotels that provides fitness gear in each room.
Wellness + Senses: Multisensory Integration by Ari Peralta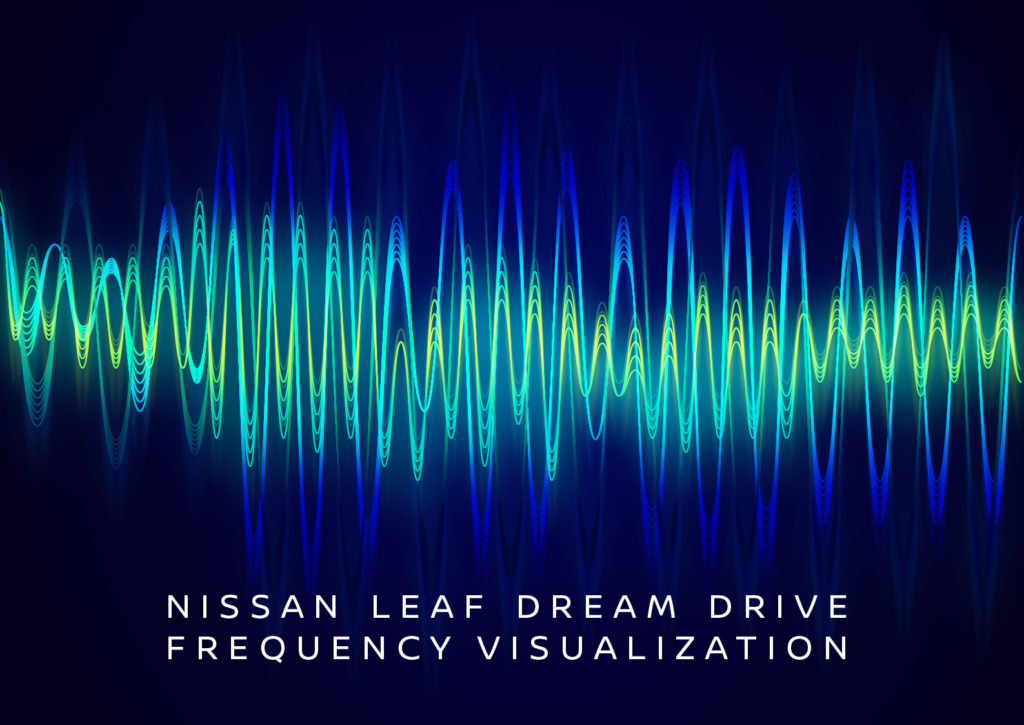 Sensory design is not new to wellness, but it's growing among trends for family travelers. When Xcaret Parks in Mexico debuted their theme park, Xenses, devoted to the five senses, in 2018, it was a radical thought. Advances in neuroscience and neuroimaging reveal that senses all talk to each other and influence behavior, says Ari Peralta, award-winning sensory designer.
Today, sight, smell and sound impact many public spaces in the travel industry. Ask your kids to define the scents used inside airplanes, in the cabins as well as the lavatories. What fragrance is the lobby?
What about a healthy road trip? New sensory experiences are being introduced into automobiles. One example is Nissan, which found that 60% of parents surveyed tried "dream driving" – driving baby around to lull it to sleep. When Nissan identified internal combustion engines as the sleep aid, they created a zero-emission soundtrack for drivers of the all-electric Nissan LEAF. Now parents can drive their babies around at night, play the tracks, and not worry about carbon emissions.
Let's look at how specific wellness trends impact family travel.
Wellness Trends Impact Family Travel Destinations
Holistic wellness includes everything from seed and nut bars at breakfast buffets (think Westin Hotels) to healthful apres-ski time promoted at family mountain resorts.
Entire destinations have jumped on board the trend. Miami Beach features its Health & Wellness Months each February and March, offering deals on day spas, yoga classes, bike tours, resorts with fitness facilities and much more.
Carlsbad, California has long been a center of wellness. The notable Omni La Costa Resort, the country's first health resort (then known as a "fat farm") was founded in 1965 for a Hollywood clientele. Families love the historic Carlsbad Mineral Water Spa from 1882, where gulps or soaks in alkaline artesian water rejuvenate the mind and body. Each May, the Visit Carlsbad tourism office announces Wellness season. Southern California's May-June period of coastal fog and cooler temps motivates visitors to seek out wellness indoors.
Wellness Trends Impact Family Travel Hotels and Resorts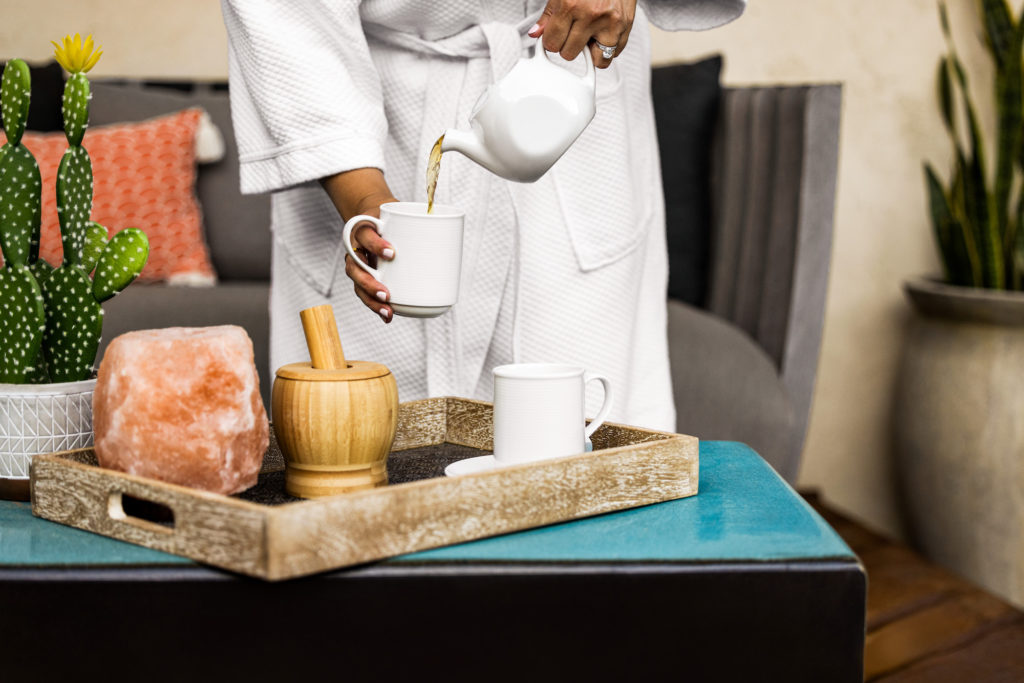 The ca. 1888 beachfront Hotel Del Coronado in Hilton's Curio Collection, is another historic example. Wellness was an attraction during the Victoria era, when urbanites considered fresh air and salt water of San Diego to be all the cures they needed. Today, Hotel Del Coronado guests sample Paddleboard Yoga in the Cabana Pool. The combination of SUP with yoga postures is said to build strength, flexibility, balance and coordination. All ages and fitness levels are welcome.
Jumby Bay Island, a remote luxury resort in Antigua, is an outpost of the prestigious Oetker Collection. (Their wellness bona fides include the classic Brenners Park Hotel in Baden-Baden, Germany.) Families go for the resort's Caribbean sailing school and horseback riding lessons. Resort activities include a supervised program for ages 3-11, bike and boat excursions, Hawksbill Turtle watches and kid's spa treatments. Nanny services look after kids while parents enjoy wellness therapies.
In Indian Wells outside Palm Springs, Miramonte Resort & Spa's wellness offerings encourage guests to connect mind, body and soul during their stay. Sign up for sunset vinyasa yoga classes and special events. Their Sankalpa Ceremony, for example, begins with meditation to the scent of burning sage before putting your intentions to flying bits of paper. Sound Baths are led by the resort's yoga teacher, who uses chanting, Tibetan bells, tuning forks and a shruti box to enhance a full-body meditative experience. Pause at the front desk to examine the collection of gemstones which carry the power to help you release negative emotions.
Wellness Comes In Different Shapes and Sizes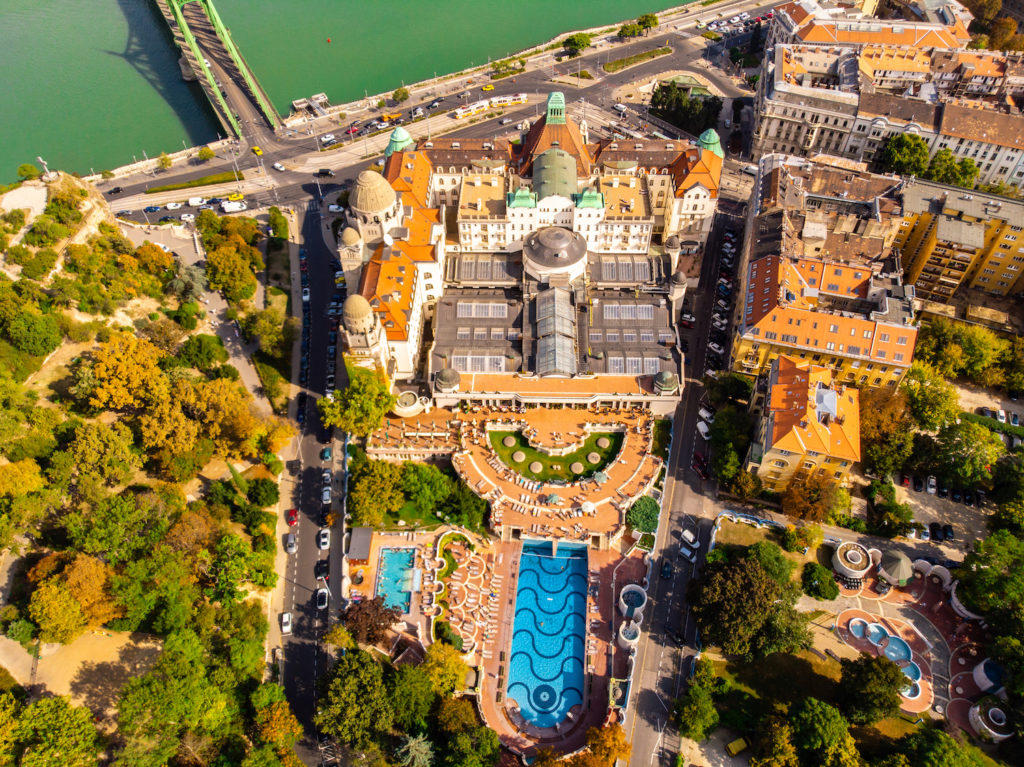 Overwhelming? Relax. Book a family wellness experience without making it the sole focus of your adventure. That's easily done at Toursbylocals.com. With 4,600+ licensed, local tour guides across nearly 200 countries, discover well-being tours for everyone. Why not book a Hammam experience in Morocco, or a meditation session in Banff National Park, Alberta?
Budapest is a European family destination which touts wellness credentials year-round. Visiting one of the historic, therapeutic spas in the capital is as Hungarian an attraction as goulash. The Neo-Baroque and Neo-Renaissance Széchényi Bath should be on top of your Budapest sightseeing list. It's one of the largest bath complexes in Europe, with 1.8 million visitors a year. Another option is the refined Gellért Bath, a national monument with views of the Danube and its own wave pool. For a waterpark experience with wellness overtones, book a night at Aquaworld, which draws 700,000 families and children each year.
Another example: The Kripalu Center for Yoga and Health in Lenox, Massachusetts. This place is anti-trendy. They've been dedicated to wellness for more than 50 years. What's new is how this space has transformed into an all-inclusive health retreat for non-yogi travelers of all ages.
Consider Kripalu's weekend program Yoga and Mindfulness for Neurodiverse Children. Workshops lead therapists, teachers and parents in techniques such as sensory stimulation, traditional Ayurveda and guided meditation. Sessions on developing the senses with Montessori-based activities are designed to improve mindfulness for those on the spectrum. 
Given how wellness trends impact family travelers and the world as a whole, there has never been a more exciting, stimulating or healthy time to travel.
Dear Reader: This page may contain affiliate links which may earn a commission if you click through and make a purchase. Our independent journalism is not influenced by any advertiser or commercial initiative unless it is clearly marked as sponsored content. As travel products change, please be sure to reconfirm all details and stay up to date with current events to ensure a safe and successful trip.
---