Most air operators define a domestic layover as a period between flight connections of under four hours. When you're connecting to an international service, this period extends to 24 hours.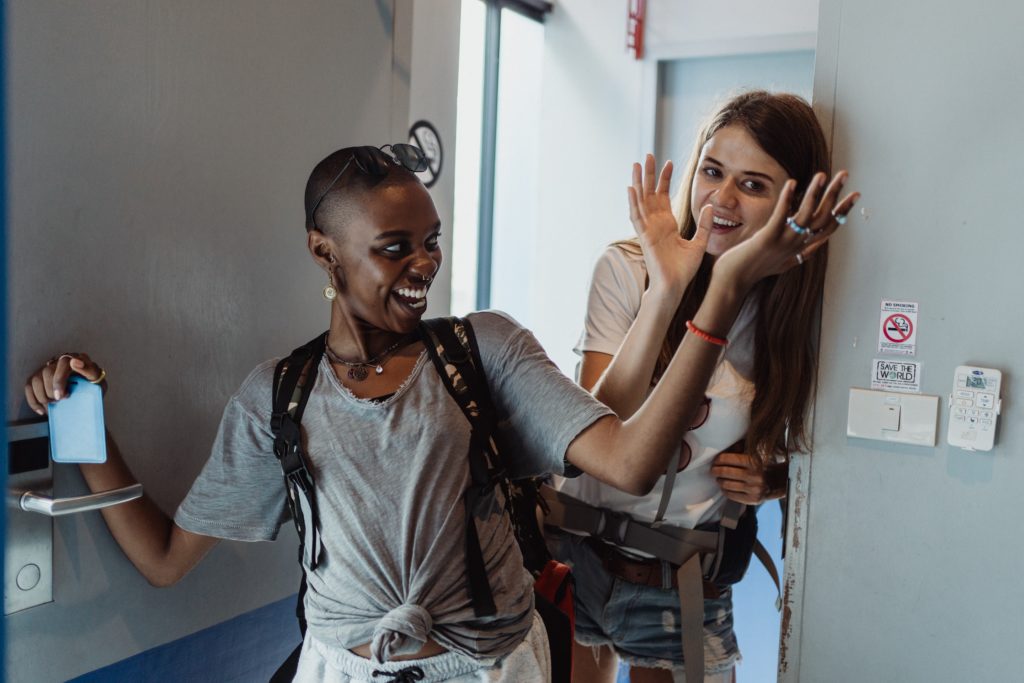 Either way, hanging around the airport whether you're working, taking a family vacation, or traveling to visit friends isn't much fun. Instead, maximize your layover's potential by booking a day use hotel room. What's more, the key to a successful layover is finding an affordable short stay room that won't break the bank.
Read on to find out more.
How to Make the Most Of Your Next Layover
If you are going to be in a city for a matter of a few hours, book a hotel room to freshen up, get some work done, or simply rest awhile. It is a good idea and doesn't have to be expensive. Here's how to do it.
Don't book a hotel room at the overnight rates charged if you just turn up at the reception desk. Look for rooms near me on your smart device and you will discover that you can pay for a room for only the hours of the day you intend to stay.
With this approach, hotel visits of just a few hours are possible, allowing you to return to the airport to make your connecting flight without the cost of an overnight stay.
Short Stay Rooms Provide Flexibity When You Travel
Given most layovers mean you'll only have your hand luggage with you, flexibility is important. Plan ahead for your layover if possible. Be sure to carry the essential items your family will need for a long period between flights, which might include medications, reading matter or toys, or even a bathing suit.
Of course, there are unexpected layovers due to weather delays and other travel mishaps. If this happens to you, travel insurance may even cover the cost of your layover expenses.
In either case, most travelers want to be able to book their room, choose their time slot, and head to their hotel without any delays.
A Nice Hotel Room Near Me Is A Mini Vacation
Once you've checked in, your hotel room will offer you all the amenities you'd expect. That can turn a long travel journey into its own mini-vacation.
Whether you want to catch up with some TV viewing, work at a desk or use the bathroom facilities, layovers are much more comfortable when you have your own space.
Renting a quality hotel room only for the hours you need them makes so much sense when you realize how much you can get done in the time you're there.
Tips for Affordable Rooms Near Me When Traveling With Kids
Booking day use hotels nearby is an affordable option for families, too. If you book a room in the traditional way, then you will need to take into account the sleeping arrangements. For a family of four or more, this typically means booking more than one hotel room or, in some cases, a larger family suite.
However, if your family isn't going to be staying overnight during your layover, then renting a smaller hotel room for your stop is the smart option.
Everyone in the family will be able to take a shower, rest, gain access to the hotel's WiFi and enjoy the use of the other facilities when you book a room by the hour.
Given that finding and obtaining hourly rates can lead to as much as a 75% reduction compared to regular room rates, this is a great way to get the most out of your layover. You and your kids will be rested, relaxed and prepared for the next leg of your journey.
Make the Most of Your Layover With A Nearby Day Use Hotel
To sum up, booking a hotel room near you for a layover is handy if you want to avoid the dull and boring experience of hanging around in an airport terminal. Whatever your priorities happen to be, you'll be able to fulfill them easily and comfortably.
That short stay enjoying the comfort that modern hotel accommodation affords is available without the high price of an overnight stay. .
Day rates for even spacious and luxurious rooms are often preferable because hotels want to maximize their revenue, after all.
And who knows, you may enjoy it so much you will choose to return for a longer stay on your next trip.
Author Anaïs Bourgain is a frequent traveler who loves spending time in hotel rooms. She contributed these tips on improving your airport layovers for sponsor Dayuse.com
Dear Reader: This page may contain affiliate links which may earn a commission if you click through and make a purchase. Our independent journalism is not influenced by any advertiser or commercial initiative unless it is clearly marked as sponsored content. As travel products change, please be sure to reconfirm all details and stay up to date with current events to ensure a safe and successful trip.
---