Rome is one of those cities that gets better with age and experience, making your second visit the ideal time to explore lesser known sights. Assuming that you saw our top family attractions in Rome on a previous trip, experience how 2,000 years of history has made Rome classic and relevant at the same time. Skip the crowds and instead head to these magical spots.
Favorite Small Museums & Galleries that Romans Visit
The Scuderie del Quirinale, part of the Palazzo delle Esposizioni is located off the Via Nazionale on a hill above central Rome. It is a contemporary venue for rotating art shows, typically blockbuster ones like the Tintoretto exhibit we saw. There's a good museum restaurant with wonderful views overlooking the city.
Museo Napoleonico is a small, beautifully preserved palace that whichonce belonged to the son of Count Pietro Primoli and Princess Carlotta Bonaparte. The young Primoli wanted to commemorate the historic ties between Napoleon and Italy which united his parents. Admission is nominal and the home itself is quite beautiful, making it an ideal introduction to the arts of the 18th century for children with short attention spans.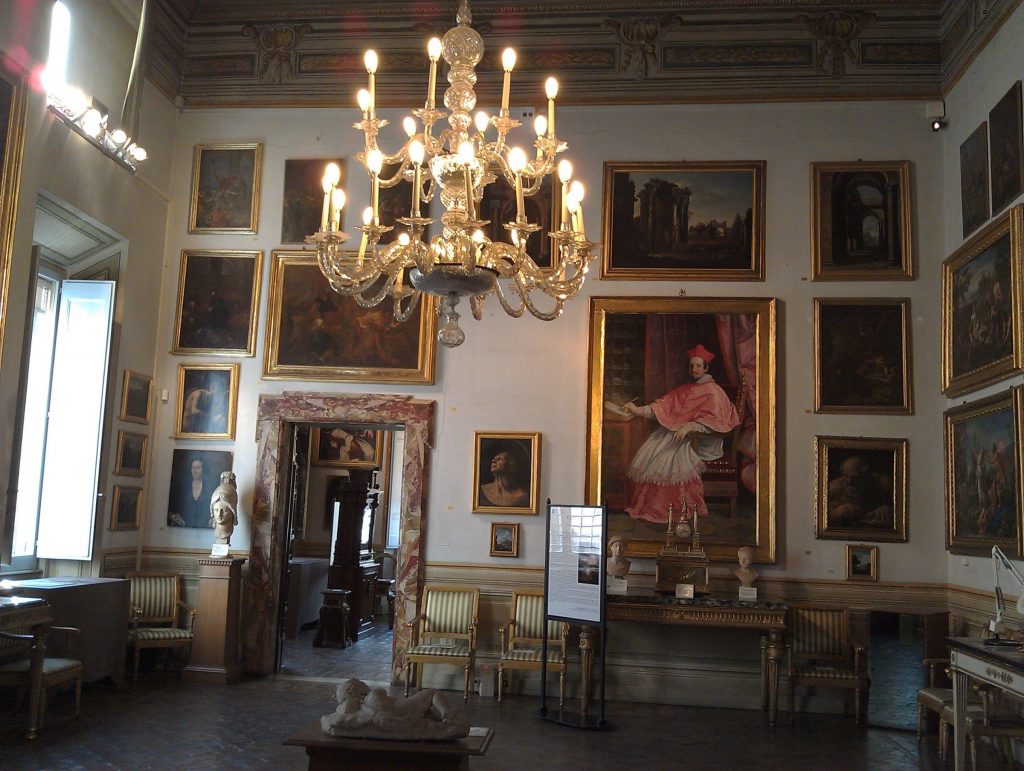 Just off Via Giulia at Piazza Capo di Ferro, 13, the Galleria Spada houses hundreds of paintings belonging to Cardinal Bernardino Spada and his heirs. The Palazzo itself, bought from the Borghese family in 1632 and shared with the Roman Council of State, is well worth visiting. The interior decor will thrill any visitor who wonders what is behind so many of the city's tall walls. Just outside, towering above the small orange trees, is a trompe l'oeil garden installation by Francesco Borromini that is a must-see, especially for children.
Other engaging collections are the display of Italy's all-important foodstuff at the National Roman Museum in the Palazzo Massimo, which highlights the country's most important archeological finds. If you don't have time to make the 3½-hour journey to Pompeii, Ostia Antica has the largest remnants of a once-great civilization near the capital. It's located about a half-hour south of the city near the Da Vinci airport.
A Rome Bike Ride on the Appian Way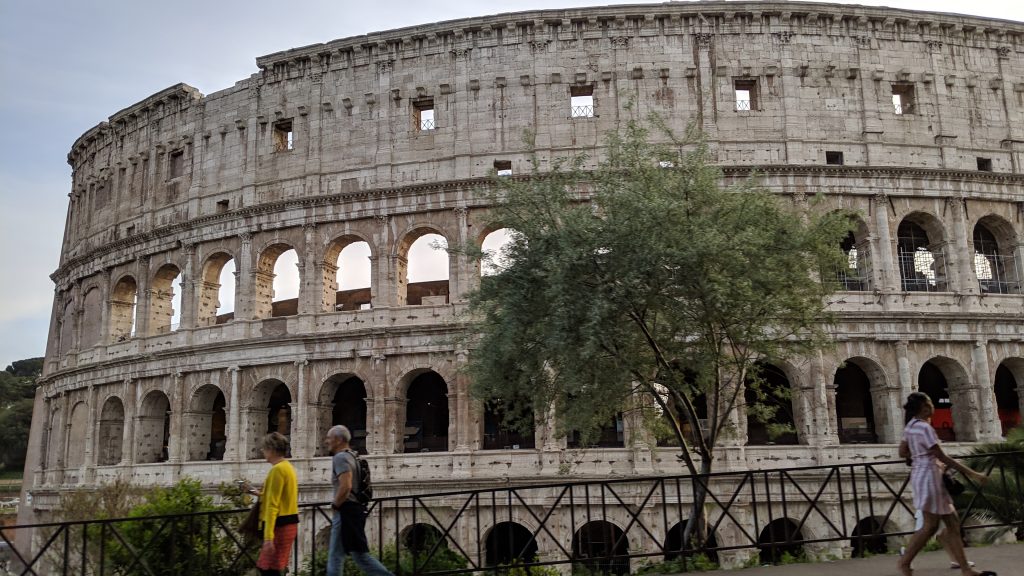 Discover something that was never on your must-see list, as we did with TopBike Rentals and Tours. Their six-hour bike excursion from an office near the Colosseum was the highlight of our return trip.
With the guidance of the very fine Edoardo Rinaldi, we mounted our Stevens bikes with electric assist and set off on the adventure. The ride took us from the heart of the city well into the countryside and back, much of it on the historic Appian Way, or Via Appia.
Up the first hill was Colle Oppio Park, with views of the Palatine Hill, Circus Maximus and Aventino Hill. We stayed in green space and worked our way across Cello Hill to join the Appian Way and a ride deep into history. What was quickly impressive was how much green space exists; the countryside appeared within 15 minutes of leaving the bike shop.
The Appian Way was built as a road for the armies between Rome and the port of Brindisi in southern Italy in the years 312-264 B.C. and survives in part today. There remain original sections that are made of rugged stones which would originally have been smoothed with dirt, gravel and mortar, They are now too rough and irregular to ride on, so we traveled the dirt paths on the sides.
However, there were long stretches surfaced with stones about five inches square and very smooth. The sense of history was quite powerful, as we thought of the vast armies and centuries of citizens who had trod the path.
Catacombs and Aqueducts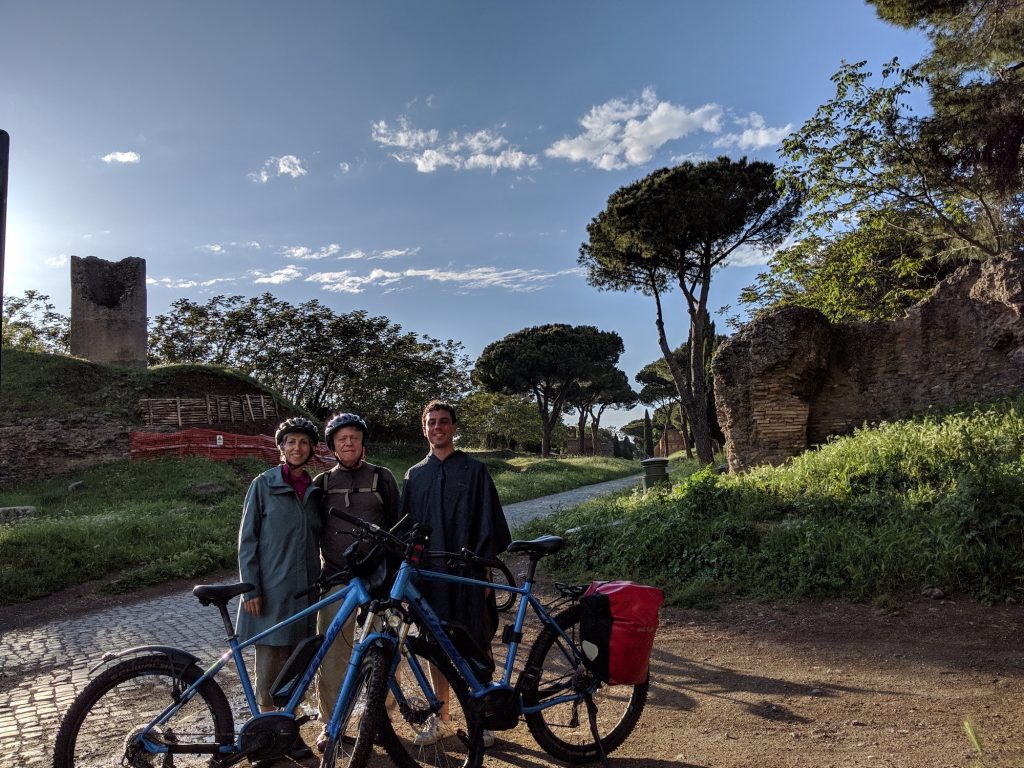 Along the way, Edo pointed out historical houses and large estates that led us to the first sightseeing stop — the Catacombe di Sebastiano. Underneath an ancient church, the Basicila di Sebastiani are catacombs from the 2nd century A.D. with multiple levels of narrow corridors lined with graves going down 30 feet underground. It is said that the bones of the saints Peter and Paul were housed here for a time. The catacombs were built into an abandoned Pozzolan mine over which the church was built.
We continued onward down the Appian Way through grassy fields and wooded thickets, alternating between sections of the rough rock and smooth brick surfaces and after another half-hour's ride, we stopped for a fine repast at Voilee, a lovely little bistro off the Way.
Shortly after, we said good bye to mansions, the Appian Way and turned left along country paths that led to the remains of the Aqueduct Claudius, an ancient and well-preserved aqueduct that stretches to the horizon and once quenched the thirst of Rome.
Operating under the "All Roads Lead to Rome" theory, Edo led us back down a mixture of country lanes and some village streets and onto a rather busy road that led back into Rome and TopBike. We had ridden 27 km (16.2 mi) over six hours. It was a great ride, made more so by Edo's skilled guiding and sage commentary, with occasional help from the electric assist on the bike.
Exploring the Aventino Neighborhood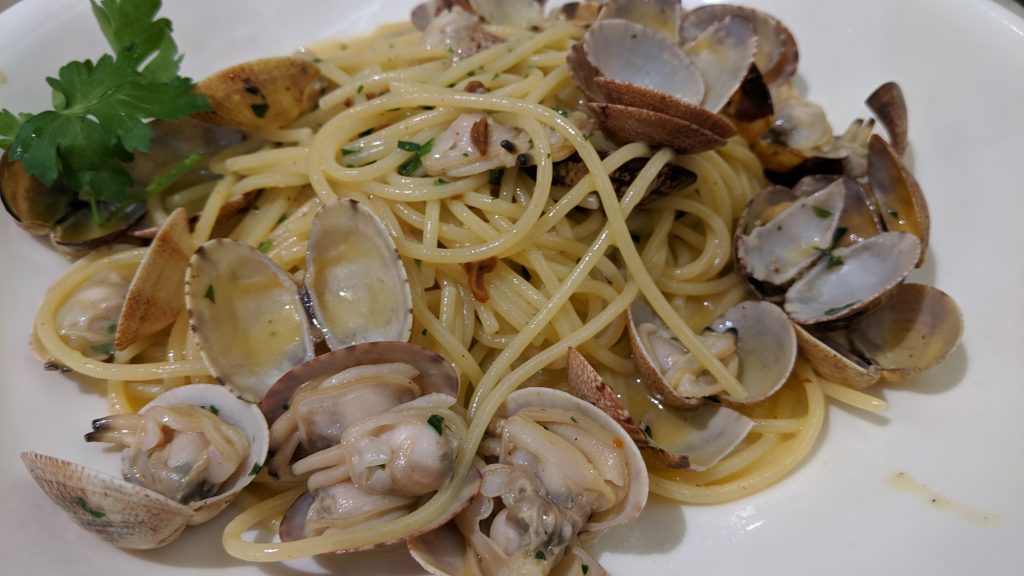 Friends recommended we stay at the Hotel Villa San Pio in Aventino in what is arguably Rome's most affluent neighborhood. It's about a 15-minute walk from the Colosseum yet very quiet. The Villa San Pio compound and gardens blended in with neighborhood mansions and made an ideal base for a second visit. (Read more about Rome's top family hotels.)
Da Bucatino is at Via Luca della Robbia 84 in Testaccio, the working class turned hip neighborhood at the foot of Aventino Hill. This is a casual place whose small menu of Roman favorites included grilled fish, rabbit stew, artichokes served several ways and puntarella, a delightfully tart salad.
Just a few blocks from the Colosseum, il Tempio di Iside at Via Pietro Verri 11 is a popular supper favorite because of its terrific seafood selection. Freshly caught fare is sold by the kilo and prepared to your liking. If you're not sure what to try, have the seafood risotto which we loved. The restaurant itself is quite stylish so if you're bringing the kids, try to dine on the early side. For a casual lunch, visit their sister shop, Bar Iside, down the street.
Discovering Rome's Old and New Culinary Scene
Today, dining at an artisanal fast food pizzaria is as delightful as a classic trattoria, proving that Roman cuisine is always trending.
An excursion to the Salumeria Roscioli is typical for foodies. Walk through the bustle of the mid-day green market at Campo di Fiori, meeting the Pakistani and Arab immigrants selling black and white truffles, virgin olive oil, carciofi (the small artichokes of spring), several types of tomatoes, fruit, melons and more.
Salumeria Roscioli has a several-meter-long glass display counter of salami, bologna, prosciutto, guanciale, mortadella and several other pork products. Fresh bufala mozzarella with sun-dried tomatoes and breads are brought out with the popular sampler charcuterie platter. We came, we ate and it conquered us.
Trattoria storia da Giggetto, famous for Jewish cuisine, is located next to the Gate of Octavian at the edge of Trastevere, the Jewish ghetto. We were told their signature dish was carciofi alla Giudia, a whole artichoke deep fried till its leaves opened like crispy, brown petals. The special grilled lamb known as giggetto is also delicious.
We also found a good lunch option within a 10-minute walk of the Vatican. Il Ragno D'doro is a large trattoria and pizzeria. There's a small courtyard with friendly cats to pet, thin crust pizzas and many seasonal salads and appetizers.
Not inspired to sightsee or try some adventurous dining? If you're like us and never plan ahead, this might be the trip to score Lower Level Colosseum tickets or a tour at the Galleria Borghese.
Now, that would be worth celebrating with a Prosecco and a cin cin!
Dear Reader: This page may contain affiliate links which may earn a commission if you click through and make a purchase. Our independent journalism is not influenced by any advertiser or commercial initiative unless it is clearly marked as sponsored content. As travel products change, please be sure to reconfirm all details and stay up to date with current events to ensure a safe and successful trip.
---