Explore historic sites, institutions and Black culture destinations where Black lives not only matter, they fuel fascinating conversations about race and justice that too few travelers engage in.
Highlights of African American culture are sure to enrich your urban travels in Virginia, Massachusetts, Indiana, New York, Missouri, Tennessee and Washington DC. (Note that due to the pandemic, access to some of the sites mentioned may be restricted so please check their websites.)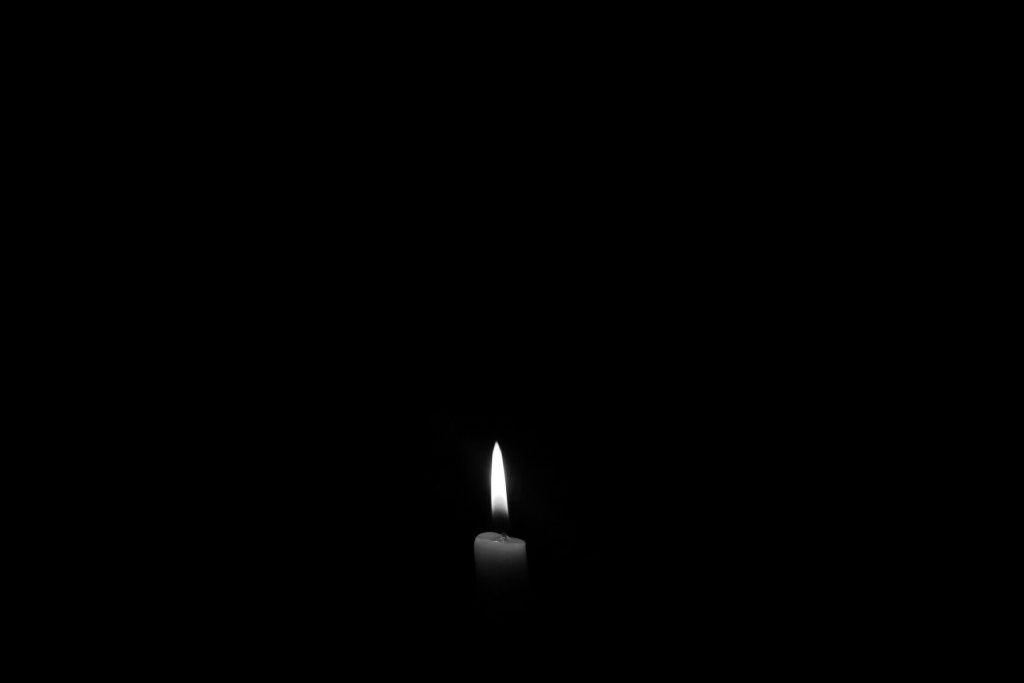 Road Trip Along the Civil Rights Trail
Additionally, the U.S. Civil Rights Trail established in 2018 leads the way to more than 100 of the country's most important Civil Rights landmarks. Instead of limiting yourself to a city visit, plan a road trip across 14 states that takes in the monuments of this profound human rights struggle. Pause at the churches, courthouses, schools, museums and other landmarks, primarily in the Southern states, where activists challenged segregation in the 1950s and 1960s to advance social justice.
The Civil Rights Trail's Top 10 destinations (in order of historic importance to the movement) include Memphis (see below); Atlanta, Georgia; Birmingham, Selma and Montgomery, Alabama; Washington DC (included below); Greensboro, North Carolina; Jackson, Mississippi; Little Rock, Arkansas; and Nashville, Tennessee. Whether your family is searching for history or context, for monuments or museums, it's time to honor the battles fought by the oppressed. Specific landmarks and wider regions have stories to tell about the American Civil Rights movement if we stop and listen.
Jamestown-Yorktown, Virginia Explore Where Slavery Started
The lives of colonists, soldiers, slaves and other members of America's first settlement are explored at Virginia's "Historic Triangle" of Jamestown, Yorktown and Colonial Williamsburg. America's first indentured servants arrived at Jamestown Settlement in 1619, where a living history site and museum now explore how the Powhatan Indian, English and west central African cultures converged in the 17th century.
The multimedia American Revolution Museum examines how the Revolutionary War and the 1781 Battle of Yorktown impacted everyone in the colonies with permanent and temporary exhibits. The focus of this black cultural destination is how settlers, indigenous tribes, and enslaved and free African Americans fought on both sides of the American Revolution and their contributions in establishing the nation.
Boston, Massachusetts, Where Free Blacks Fought for Freedom
Thanks to a long and illustrious history, Boston's appreciation of African American culture goes way back to pre-Revolutionary times. Start your tour on Beacon Hill at the Museum of African American History and the African Meeting House (1806), America's oldest Black church. Explore the 1.6-mile-long Black Heritage Trail, which includes more than 20 pre-Civil War homes, churches, businesses and schools (don't miss the exhibits at the restored ca. 1835 Abiel Smith School) owned by free Blacks and abolitionists in this very posh neighborhood – before the 1% moved in.
Join one of the fascinating, free 90-minute tours led by National Park Rangers. The Boston Massacre site outside the State House is where, on March 5, 1770, the free Black Crispus Attucks — credited by some as sparking the American Revolution — was the first to die in opposition to British injustice. Re-enactments of the Massacre that killed five colonists take place outside the State House on the Freedom Trail during March.
Plan a weekend at the beach to tour the African American History Museum campus on Nantucket. This Black cultural destination is comprised of a nine-stop Black Heritage Trail that features a ca. 1774 home owned by the freed slave, Seneca Boston.
Indianapolis, Indiana Makes a Commitment to Black Culture and Social Justice
From by-the-hour electric car rentals to extensive bike paths, Indianapolis is a socially conscious city. Even the Childrens Museum, founded in 1925, empowers all ages to question and act upon social injustice. "The Power of Children," a permanent exhibit showcasing three kids who fought the challenges of the Holocaust, racism, and living with HIV/Aids is a thoughtful space for adults to engage children on these complex issues. November 2020 marks the 60th anniversary of the day a very brave, 6-year-old Ruby Bridges walked into New Orleans' William Frantz School escorted by a federal marshal as the first African American to integrate the school.
The busy Madame Walker Theatre Center is at the site of the cosmetics and hair-care empire founded by Madame CJ Walker, daughter of Louisiana slaves who relocated in 1910 to Indianapolis. Take a tour of the facility to see the stage where megastars like Nat King Cole, Duke Ellington, Ella Fitzgerald, and Gladys Knight performed, and learn more about one of the country's first female entrepreneurs and an active philanthropist for African American causes.
Indiana's most immersive program is likley "Follow the North Star," in which participants play runaway slaves on the Underground Railroad. It's held only in April and November at the Conner Prairie Interactive History Park, a hands-on living history museum about 10 miles north of Indy. Costumed re-enactors teach you how to evade greedy slave hunters and find sympathetic locals in what is, by all accounts, an intensely affecting living history experience.
Niagara Falls Champions The Underground Railroad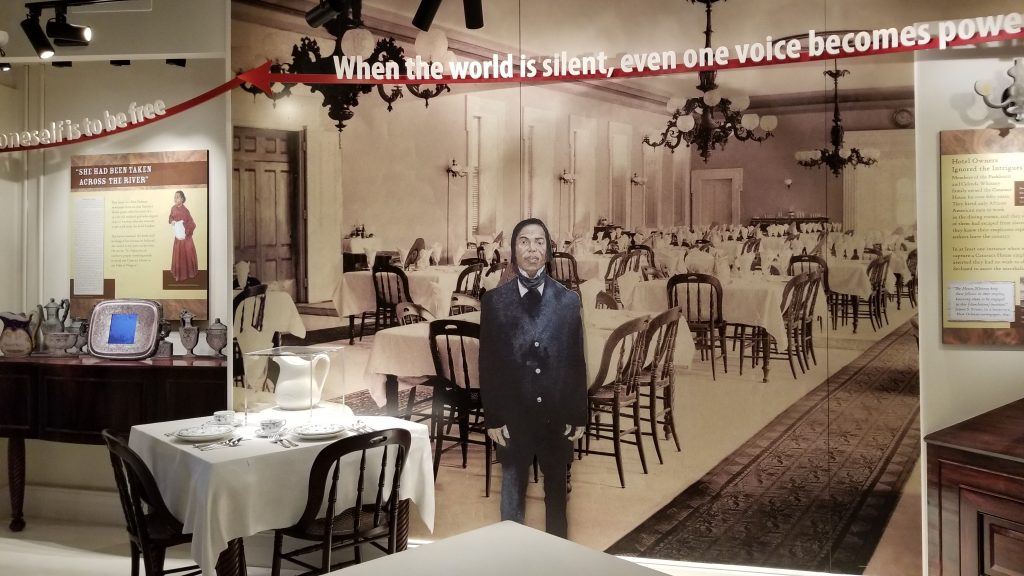 Few know that although New York state had abolished slavery by 1799, out-of-state travelers were allowed to spend up to nine months vacationing at the famous Niagara Falls with their slaves. Thousands of 18th and 19th-century visitors -– many from the South -– actually did. At several establishments like the Cataract Hotel, sympathetic staff would help guests' slaves escape by boat or on foot to Canada while their masters slept.
That's how the small port along the Niagara River became a final stop for many escaped slaves on their way to freedom in Canada, just a ¼-mile away. For those Blacks who could afford it and get away during the day, ferries would head across the river to Ontario for just 25 cents. Some freedom seekers lost their lives trying to swim across. A footbridge (now destroyed) at the site of today's Whirlpool Bridge allowed Harriet Tubman to walk to freedom.
The Niagara Falls Underground Railroad Heritage Center recounts this history and more, with a focus on what the local citizenry did. Although not much bigger than the barns with false floors and homes with hidden doors that sheltered so many along the Underground Railroad, the museum effectively conveys Niagara Falls' outsized impact on the movement and makes it a worthwhile Black cultural destination.
North Carolina Celebrates a Rosenwald School & Black Culture
For those who don't know, Julius Rosenwald (1862-1932) was a German-Jewish immigrant who made his fortune as president of Sears Roebuck. After helping to fund YMCAs for African-American communities in Alabama, in 1911 he met Booker T. Washington (1856-1915), a Black educator who founded the Tuskegee Institute. They discussed educational projects for young Black children and in 1913, opened the first Rosenwald school.
The schools used a successful formula — matching Rosenwald's money with local government and community funds — to foster collaboration in each community. By the time the program ended in 1932, more than 5,350 Rosenwald schools, teachers' housing and workshops had opened in 15 states.
With 813, North Carolina had more Rosenwald facilities than any other state. After the Brown v. Board of Education ruling in 1957 outlawed segregation, many fell into ruin and an estimated 60 buildings are said to survive. The Panther Branch Rosenwald School, designed by America's first accredited Black architect, Robert R. Taylor, served grades kindergarten through six from 1926-1957. Today, the Wake County community of Juniper Level in partnership with the local Baptist Church and the Juniper Level Botanic Garden, is restoring it to its original design. 
Over the last weekend in February and first weekend in March, 2022, both the Panther Branch Rosenwald School, a Wake County Historic Landmark on the National Register of Historic Places, and Juniper Level Botanic Garden, one of America's top five plant collections and a gift to North Carolina State University, will open to the public for self-guided tours, free of charge. While Sears and its famous catalog will be out of business soon, graduates of the Rosenwald schools may be the company's greatest legacy.
Kansas City, Missouri Honors Past & Present African American Heritage
The lives and legacy of African Americans stored at the Black Archives of Mid-America are woven into the rich cultural fabric of Kansas City, one of the nation's largest railway hubs and a Midwest melting pot. Ease into city life with a slab of barbecue ribs and burnt ends at Arthur Bryant's, a formica and fluorescent style place feeding the hungry, presidents, and celebrities since 1940 as the scion of the "low and slow" method of grilling.
Around the corner at 18th and Vine is the Negro Leagues Baseball Museum, where guides bring the story of segregation (Negro teams played for white audiences) to life. Kids love the replica baseball field inside with life-size statues of the greatest players. The adjacent American Jazz Museum is packed with memorabilia and listening booths so visitors can hear Ella Fitzgerald, Louis Armstrong, Count Basie and Charlie Parker, among others, before stepping into the Blue Room, a family-friendly jazz club attached to the museum.
Don't miss the World War I Museum, the nation's most complete collection of that era, with some mementoes from the 371st Infantry Regiment, part of the Colored Infantry that served in the war. 
Memphis, Tennessee Chronicles Black Culture & Civil Rights Movement
Dr. Martin Luther King Jr. was assassinated on April 4, 1968 in Memphis while making a speech in support of fair wages for Black workers. The site of his death, the Lorraine Motel, now houses the comprehensive National Civil Rights Museum, whose collection includes a segregated bus, a lunch counter and other painful symbols of the Civil Rights movement. This must-see museum includes dozens of new films and interactive displays, making it even more engaging for young visitors. It is the most-visited civil rights museum in the U.S.
Start a Memphis musical tour at the W.C. Handy Memphis Museum, home of the celebrated African American composer known as "father of The Blues." Head past the clubs on Beale Street to see a century of music history at the Rock 'N' Soul Museum, and the Stax Museum of American Soul Music, named for the Stax studio where the masters of soul recorded their hits. Every beat brings you a little closer to rock 'n' roll, the sound popularized by the famous shaking hips of Elvis Presley, whose home at Graceland is one of the city's top attractions.
Washington, DC Explores National African Americans in Black Culture
Last in the alphabet only, is Washington DC, the first major city run by an African American mayor (Walter Washington in 1967) and once home to arguably the most powerful Black man in the country, former President Obama. Sites that celebrate the contributions of African Americans to this country abound. Foremost is the National Museum of African American History and Culture, an incredibly rich collection about the African American experience from slavery through the Civil War, to Reconstruction, the Civil Rights Movement and up through recent black culture.
You can get free timed-entry tickets in advance, online for same day entry on weekdays, see if any walkup tickets are available. The $120 million Martin Luther King Jr. Memorial with a 30-foot-tall statue of the Civil Rights leader is the first D.C. memorial dedicated to a person of color.
Cultural Tourism DC's "Civil War to Civil Rights" is the first of three audio tours available online. Begin at the luxurious Willard-Intercontinental Hotel, where Lincoln stayed prior to his inauguration, and Dr. King wrote his "I Have a Dream" speech – only one of many stops.
When it's about Black Culture, the sites never end
If you're in Washington DC, spend an afternoon at the African American Civil War Museum to learn about how the war shaped the lives of free blacks who served in the Union Army. Pause for a hot dog at Ben's Chili Bowl, a favorite of President Obama and the site of many civil rights protests, then stop by the museum home of the famous abolitionist Frederick Douglass. View the original Emancipation Proclamation at the National Archives. Catch a show at the Howard Theatre, built in 1910 along DC's "Black Broadway" to showcase vaudeville stars, musicians and the Howard University Players. Newly renovated, the theatre reopened in 2012 after 32 years of neglect, attracting The Roots, Taj Mahal, Mos Def, Chuck Berry, Esperanza Spalding and others to its famous stage.
Spend a day in the countryside at Mt. Vernon, George Washington's home, to explore the lives of his 316 slaves and their role at his estate. When the first President died in 1799, his will proclaimed that all his slaves should be freed after his wife Martha's death.
That gesture (which didn't happen, but you'll learn why at Mt. Vernon) was a first for the Founding Fathers, and one of the first signs that Black lives mattered to the new nation.
Dear Reader: This page may contain affiliate links which may earn a commission if you click through and make a purchase. Our independent journalism is not influenced by any advertiser or commercial initiative unless it is clearly marked as sponsored content. As travel products change, please be sure to reconfirm all details and stay up to date with current events to ensure a safe and successful trip.
---