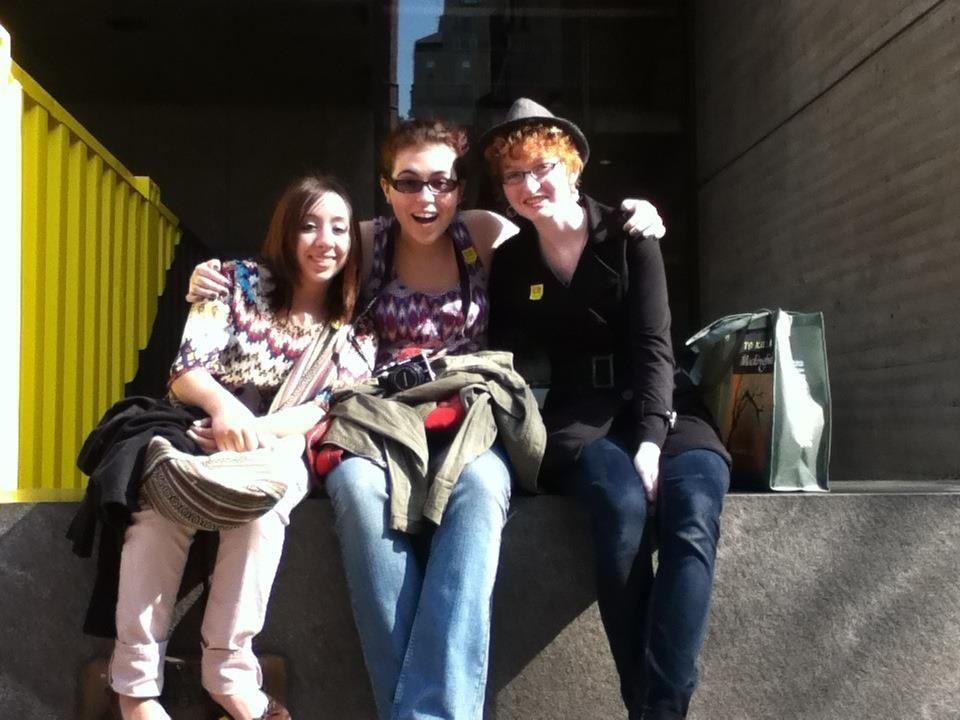 The Trans-Catalina Trail is a 37.2-mile backpacking endeavor. It wraps around Catalina Island—the island where I was raised. The trailhead spirals above the small town of Avalon, through the hilly isthmus, from Renton mine to Starlight Beach and back around.
During Spring Break, I hiked a third of the trail with a school group. I've hiked about the island before, but I've always settled at home in the night, nostalgic yet comfortable—missing the trees, the sky and the hills. I wanted to be somewhere rare and friendly, familiar and beautiful—and I was ready to be there for a long time. But backpacking isn't about comfort, it's about conquering comfort. It's knowing nothing about a place you know everything about.
On the night before the hike, I was recovering from a violent stomach flu. It also became apparent to me that—coincidentally—the entire cross-country team was coming on the hike. I was wearing heavy, hiking boots. They were wearing running shoes. After being dropped off near Blackjack camp, we started off to the famously unregulated Airport in the Sky—which is also a life-saving grill and gift shop with cold, cold lemonade. (If you're lucky, you can catch Harrison Ford, who occasionally day-trips there in his two-person plane.)
The first few miles of the trail are beautiful; lush with native plants and bold wildlife. The island is beautiful because it's untamed and the roads are all dirt roads, and you have to wait on the dirt roads until the bison move, and you feel like you're in the Wild West. But then the big hills came along, and while I developed holes in my socks and knots in my stomach, the cross-country scouts darted father away. We camped out that night in Little Harbor, the ocean-side site that's right on the trail.
The next day of hiking was the hard one—the 2,000 foot incline. I didn't want to tell anybody about my holey socks or blisters for arbitrary macho reasons. We started the climb, and I hated the dang cross-country team because I told myself that they moved to fast to appreciate things. I dropped the self-serving attitude after a while. The blisters were bad.
We trekked across the hills that lead to Two Harbors, the isthmus. On Catalina Island, the hills are shaped like houses of cards, and we were hiking along the roof where the two cards rested together. My stomach started tossing again, and everybody was so far ahead of me that I started wondering what would happen if I couldn't make it, because it was the Wild West, and nature was a cold equation.
To forget pain, your head is good at distracting you—using imagination as morphine. I imagined myself as a Native American, stumbling through the wilderness, blind and ill, looking for something. I didn't know what I was looking for, but I kept putting one foot in front of the other.
And then I was on top of everything, and my runner-friends were cheering me on, and I externalized everything, and they put moleskin on my blisters. The pain is gone, and the world isn't big enough to fit into your eyes. Suddenly, the ocean wraps around you like a 360-degree blanket, and you remember that this is what backpacking is about: Discovering the ocean again, and seeing everything again, and remembering that nature isn't comfort; it's envelopment, and sweat rolling down the back of your head, and absolute beauty.
Dear Reader: This page may contain affiliate links which may earn a commission if you click through and make a purchase. Our independent journalism is not influenced by any advertiser or commercial initiative unless it is clearly marked as sponsored content. As travel products change, please be sure to reconfirm all details and stay up to date with current events to ensure a safe and successful trip.
---