Sustainable aviation is the latest buzz phrase in the race to make seeing the world a more sustainable — and less environmentally onerous — activity. That's because aviation is arguably the travel industry's worst polluter — responsible for an estimated 3% of global greenhouse gas (GHG) emissions. 
Families already take sustainable travel to heart by voting for greener businesses. And ever since teen activist Greta Thunberg discouraged flying by popularizing flygskam ("flight shaming" in Swedish), the airlines have been under fire.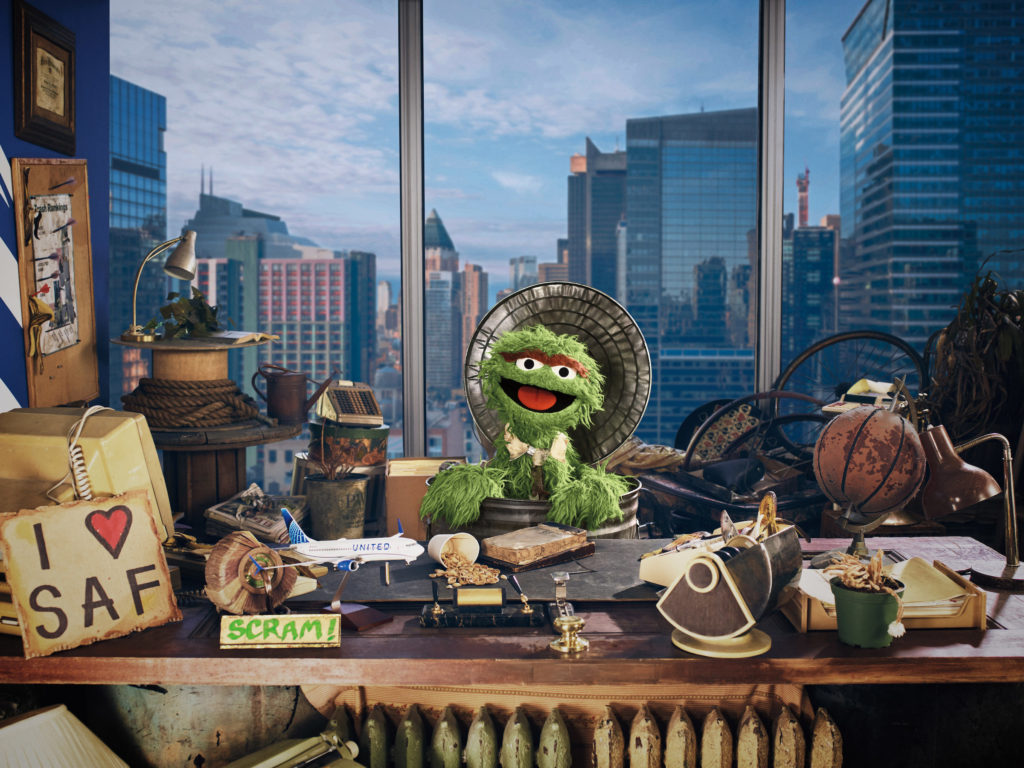 Airlines Under Pressure to Clean Up Their Environmental Act
Several new reports scold the airlines for not doing enough to lessen their carbon footprint. Yet, all acknowledge the challenges and expense the aviation industry faces.
The latest report, from UK's The Travel Foundation, takes a different approach. Their scenario to achieve net zero by 2050 is simply, as Thonberg champions, a reduction in long-haul flights. To maintain the travel industry's post-pandemic growth spurt, analysts recommend that tourist boards and travel companies target short-haul customers. They encourage governments to invest in greener forms of transport and the travel industry to adopt them. Until airlines advance decarbonization, they suggest long-haul flights (greater than 10,000 miles) be heavily taxed to curb their appeal.
Let's look at the progress that airlines have made through scientific research and the adoption of new technologies.
United Goes Green in a Relatable Way
United Airlines is taking a different approach to environmental issues. They have launched a fun consumer education campaign focused on driving awareness of the benefit of Sustainable Aviation Fuel (SAF).
In March 2023, they named Sesame Street's Oscar the Grouch as their first Chief Trash Officer. Travelers learn from him how garbage can help fuel the future of air travel.
"[This] amazing collaboration helps United Airlines explain in simpler terms the technology of turning trash into fuel in a fun and engaging manner," said Jennifer Ahearn, VP, Global Strategic Partnerships & Themed Entertainment, Sesame Workshop.
As every kid knows, the furry green Oscar has lived in a garbage can for nearly 30 years. He/she/it now stars in a multimedia campaign that follows him from job listing to C-suite office alongside real United employees. Expect to see fun short videos, billboards and social media posts showing Oscar the Grouch at work.
The win-win collaboration extends to supporting Sesame Workshop by enabling travelers to donate miles towards their global mission.
United.com and the United app also provide tools for travelers to track the estimated carbon footprint of each flight. Additionally, United invests in start-ups focused on decarbonizing air travel by accelerating the research, production and technologies associated with SAF.
Understanding Sustainable Aviation Fuel
SAF is an alternative to conventional jet fuel now made from used cooking oil and agricultural waste, United Airlines explains. SAF currently must be blended with conventional jet fuel to meet regulatory requirements for use within aircraft. The blend, therefore, on a lifecycle basis, reduces greenhouse gas emissions associated with air travel compared to conventional jet fuel alone.
United's SAF purchasing program is the Eco-Skies Alliance yet currently, SAF represents less than 0.1% of United's overall fuel use.
In the future, SAF could be made from other feedstocks including household trash or forest waste. According to the U.S. Department of Energy, the country's feedstock is enough to meet the projected SAF demand of the entire U.S. aviation industry.
"United has invested in more sustainable aviation fuel production than any airline in the world, by far," said United Chief Communications Officer Josh Earnest.
"From banana peels to fryer grease, Oscar is uniquely qualified to help us explain why trash could be the treasure that fuels the jets of the future."
United's Commitment to Net Zero Emissions by 2050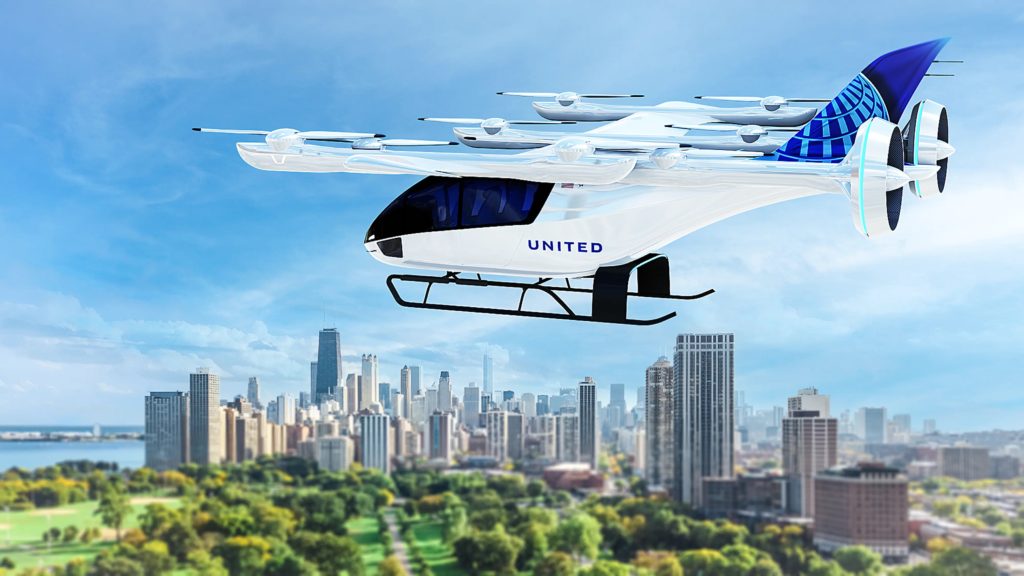 United acknowledges that aviation is responsible for an estimated 3% of global greenhouse gas (GHG) emissions. The growth in long-haul travel could increase that to 40% by the year 2050 says PhocusWire.
United's stated goal is to be 100% green by 2050 by moving beyond traditional carbon offsets. United Airlines Ventures identify and invest in companies and technologies that can decarbonize air travel.
They are betting on SAF, hydrogen-electric engines, electric planes and using eVTOLs as air taxis.
Lufthansa and Aircraft Manufacturers Work Towards Sustainable Aviation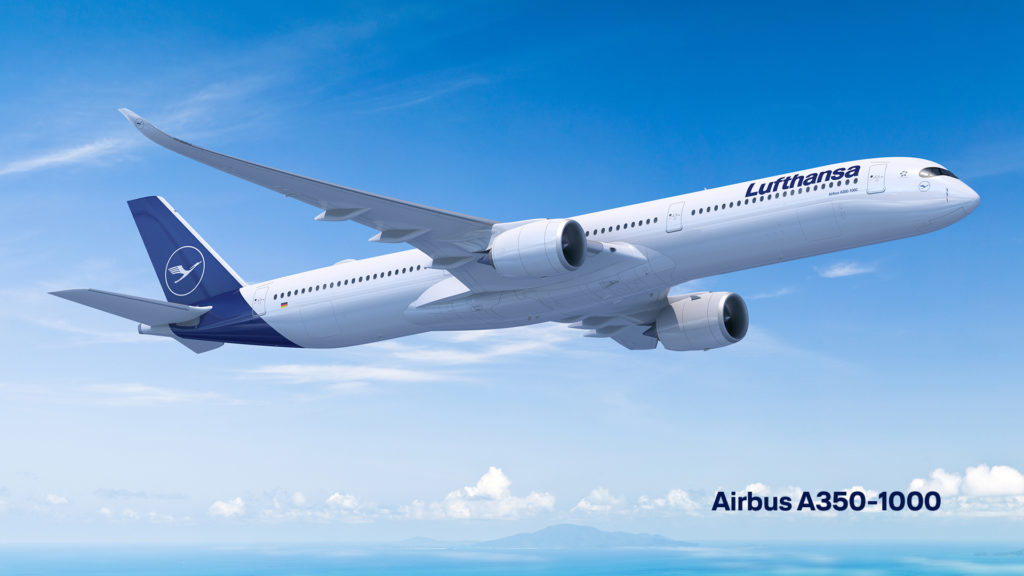 Of course, United is not the only airline touting its work towards reducing the airlines' carbon footprint.
The Lufthansa Group just announced they will take delivery of 108 state-of-the-art, long-haul aircraft. The multi-year delivery includes Airbus A350-1000, Airbus A350-900, Boeing 787-9 and Boeing 777-9 planes. More fuel-efficient, the aircraft consume 2.5 liters of fuel per passenger per 100 kms. That figure represents some 30% less than predecessor aircraft types. They are currently the quietest and most economical long-haul aircraft in the air.
Sustainable Aviation Gets Boost from the Federal Government
New tax credits and incentives for clean energy and carbon capture are also part of the 2022 Inflation Reduction Act. The bill includes climate change investments that are expected to grow the infrastructure for SAF use.
Similarly, the 2023 National Defense Authorization Act requires the Department of Defense military aircraft to use a jet fuel blend containing at least 10% SAF by 2028.
Even Oscar the Grouch would say things are looking up for sustainable aviation.
Dear Reader: This page may contain affiliate links which may earn a commission if you click through and make a purchase. Our independent journalism is not influenced by any advertiser or commercial initiative unless it is clearly marked as sponsored content. As travel products change, please be sure to reconfirm all details and stay up to date with current events to ensure a safe and successful trip.
---