There is big news for those planning to travel to Europe soon. The Schengen authorities are finding new strategies and technologies to make the region safer for tourists and residents alike.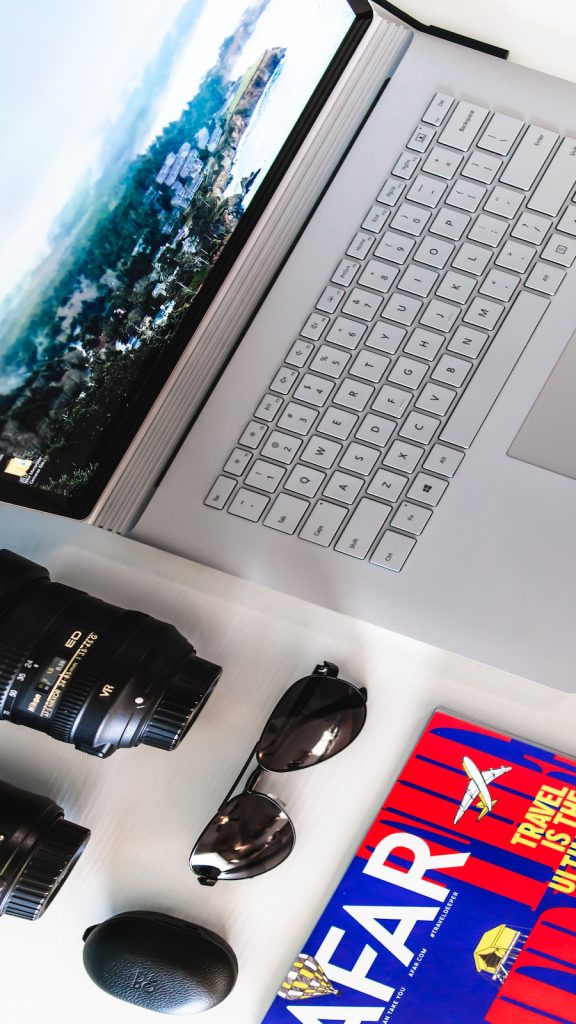 Where is Schengen?
Hint: it's not a new country. If you haven't heard yet, Schengen is a treaty among member countries of what's called the Schengen Zone to allow people and goods to pass freely across the borders of each country without passport or other controls. The Schengen Zone is great news for travelers.
The Schengen Agreement is between many countries of the European Union as well as some European countries outside the European Union. The agreement and region are named after the town in Luxembourg where the agreement was signed. You can see the complete list of Schengen countries as of January 2020 on this map.
What is ETIAS and How Will it Affect Travel to Europe?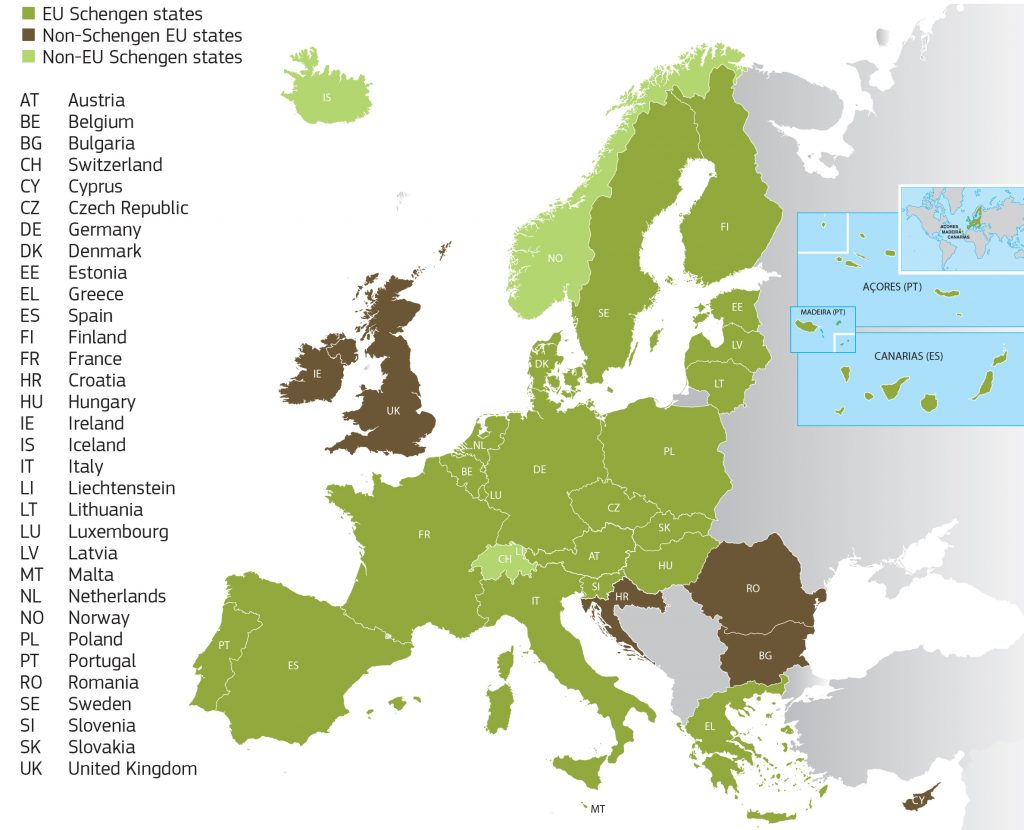 One of the Schengen strategies for keeping the region safer for tourists and residents is the European Travel Information and Authorization System (ETIAS). ETIAS expects to be implemented in late 2022. The new visa waiver program applies to citizens of countries that currently do not require a visa to enter the Schengen area (like citizens of Canada and the United States.)
In total, over 60 nationalities will be included in the program. This means that if you come from an eligible nation and are planning to travel to Europe after 2022, you will need to apply for an ETIAS visa waiver.
Keep reading to find more information here, including:
What ETIAS is and how it will work
What are the benefits of ETIAS for Europeans and foreign travelers
How ETIAS will affect traveling with your family to Europe.
What Is ETIAS and How Does It Work?
There are currently tens of nationalities that are allowed into the Schengen territory without a visa. The ETIAS program is an electronic visa waiver that will allow eligible foreign citizens to register before traveling to Europe.
ETIAS is not a visa. This means that if you're currently able to enter Europe without a visa, you will not lose your visa-free status starting from late 2022. However, ETIAS will be mandatory. You will need to register with the system and obtain the visa waiver before arriving at the border.
Fortunately, the ETIAS application will be completed entirely online. You won't need to see a travel agent or visit a European embassy. You can submit the form and relevant documents (like copies of your passport) from anywhere in the world as long as you have access to a reliable internet connection.
Once you have your ETIAS visa waiver, you will be able to visit Europe for up to 90 days for tourism and business purposes. You will only need one ETIAS in order to visit all Schengen countries.
Why Is ETIAS Coming into Effect for Travel to Europe?
Even though the application is easy and quick to complete, you may be wondering the point of introducing one more bureaucratic step for travelers who are now able to visit Europe visa-free.
The ETIAS system and the new technologies used by the program will benefit Europe and its foreign visitors in several ways.
ETIAS Will Strengthen Border Security for Europe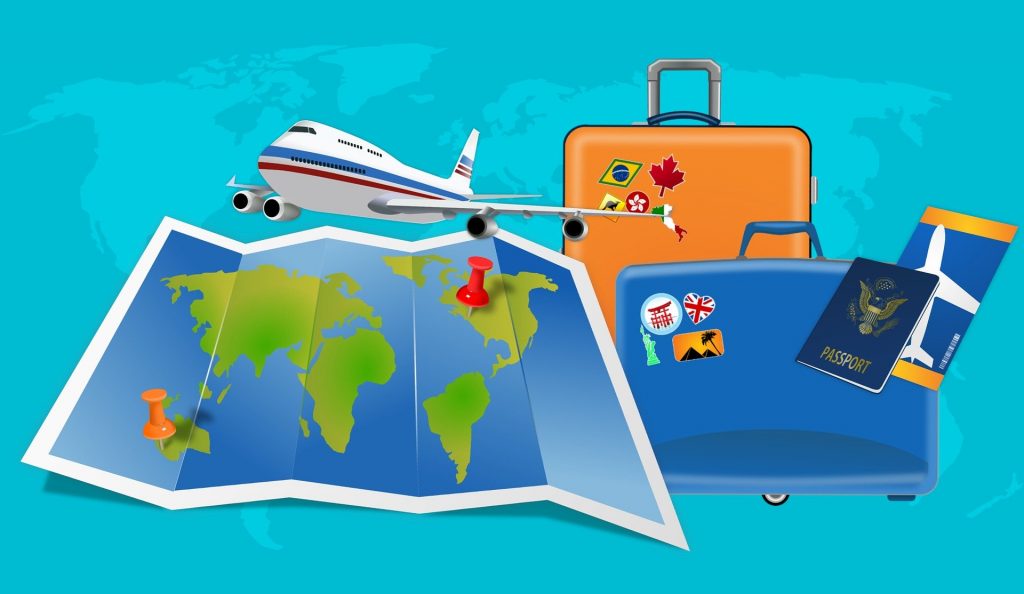 Safety and security within the Schengen Zone is the number 1 reason for the existence of ETIAS.
Thanks to the new system, the European authorities will be able to see who's entering Europe and when, ensuring better control over the borders between Schengen and non-Schengen countries.
The exchange of information between Schengen countries will give European law enforcement relevant, real-time data that will assist them in fighting terrorism and international crime and have better control over illegal immigration.
And since foreigners will be required to register with the program prior to departure, ETIAS will also allow European border control to respond to increasingly higher tourism volumes appropriately.
ETIAS: There Are Benefits for Foreign Visitors Too
Besides enjoying a safer visit in Europe, there are several positive results expected of ETIAS for foreign nationals:
Since it's an electronic visa waiver linked directly to the holder's passport, ETIAS is expected to make document checks much quicker at the border. Smart passport gates mean that ETIAS holders won't need to wait in line with other foreigners at the European passport check desk.

Unlike visas, ETIAS does not require foreigners to apply for a permit in person at an embassy. With just one online application taking minutes, ETIAS holders will be able to visit all Schengen countries and cross all internal borders without having to see a consulate or travel visa agency once.

ETIAS will not only provide invaluable data to law enforcement but also give travelers useful information to avoid overstaying their permit. Since everything is managed online, travelers will be able to find out how many days they can still spend in Europe.
How Will ETIAS Affect Traveling to Europe with Your Family?
All eligible travelers will need to apply for ETIAS starting from late 2022. This includes minors and infants — even if they are featured on a guardian's passport.
Parents can help their children complete an ETIAS application before leaving. Please note that minors will be exempt from paying the ETIAS application fee.
Susan Noel is a passionate traveler and experienced content writer. She has contributed this blog post on behalf of sponsor, ETIAS.
Dear Reader: This page may contain affiliate links which may earn a commission if you click through and make a purchase. Our independent journalism is not influenced by any advertiser or commercial initiative unless it is clearly marked as sponsored content. As travel products change, please be sure to reconfirm all details and stay up to date with current events to ensure a safe and successful trip.
---