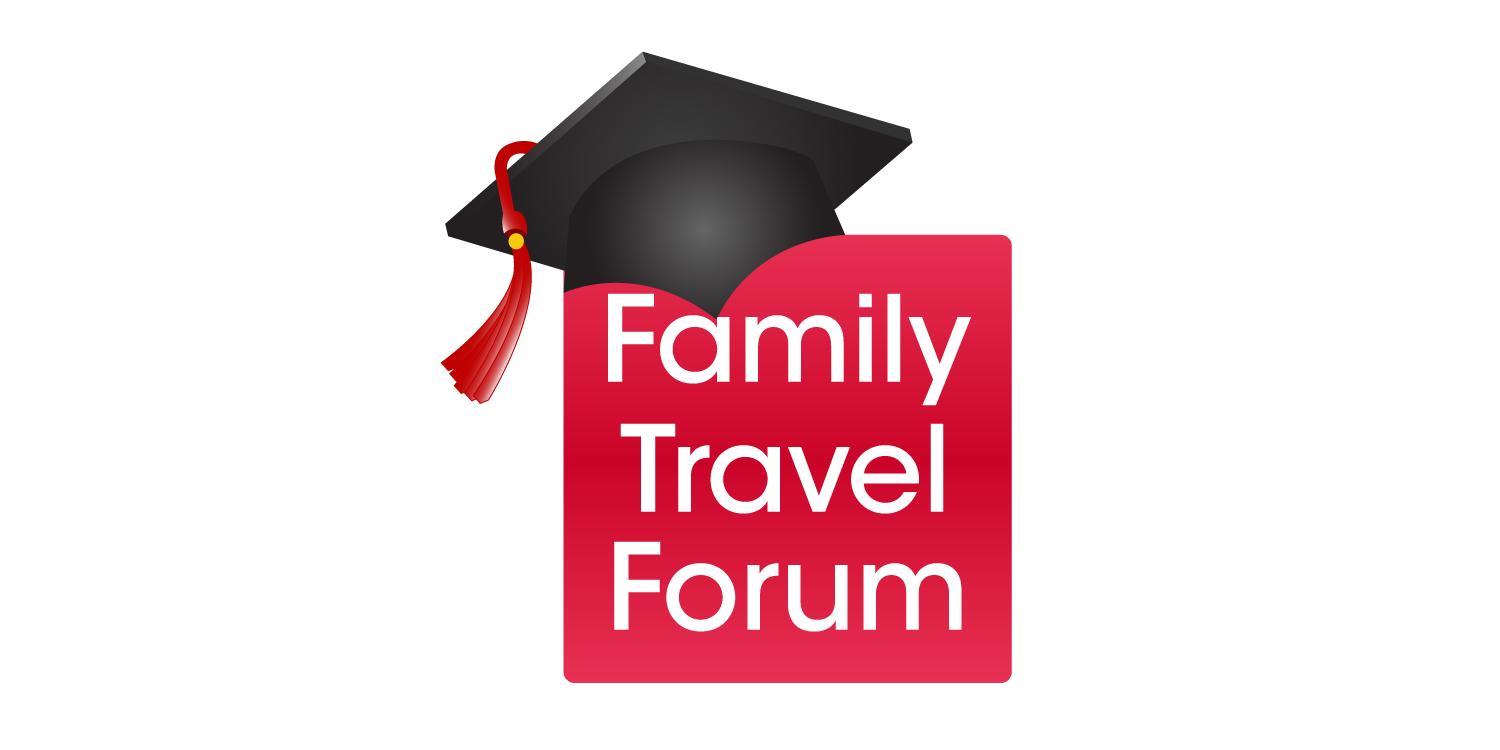 (New York, NY – October 30, 2014) Family Travel Forum (FTF), the trusted vacation planning resource, in partnership with the Society of American Travel Writers (SATW), is pleased to announce the winners of the 2014 Family Travel Forum Teen Travel Writing Scholarship. Designed to promote teen literacy, the 8th annual merit scholarship rewards teens' best travel blogs and videos with cash prizes for college or future travels.
From April 1 to August 1, 2014, more than 9,000 students in US, Canada or American-International schools, or home-schools, applied to blog about a travel experience, whether near or far, that had a meangful impact on them.
"We are grateful to the 2014 sponsors: Cayman Island Tourism, CityPASS, Niagara Falls USA, SATW, Taking the Kids, TMS Family Travel and Travel Media Showcase — most of them proud repeat sponsors — for making this generous travel scholarship possible," said FTF Senior Editor Fran Falkin. "Reading the kids' work is a highlight of our year." Additionally, in 2014, teens were able to compete for two other college grants supported by I Love New York and the professional group, New York Travel Writers Association.
Three preliminary judging rounds were completed by alumni members of SATW and FTF editors. Quarter-Finalist, Semi-Finalist and Finalist blogs represented fewer than one in 10 submissions. Winners were selected from the top Finalists (.03% of completed entries) by a team of professional writers, editors and photographers from SATW.
"SATW is honored to again join with FTF in promoting teen travel writing. Travel helps each of us learn about differing cultures and consequently more clearly understand our own," says Annette Thompson, president of SATW.
We congratulate the winners of the 2014 Family Travel Forum Teen Travel Writing Scholarship and thank all bloggers for submitting such great work.
FTF Teen Travel Writing Scholarship Winners for 2014
1st Place – $1,000:
"I Come From Elsewhere, But I Come From Here" by Jenny Pon, Age 16, South Pasadena, California
2nd Place – $500:
"Wheels and Wildflowers: A Bike Tour Through Cade's Cove" by Caroline Clauson, Age 17, Xenia, Ohio
3rd Place – $250
"Moonscape Beauty" by Danielle Thevanaz, Age 15, Bellingham, Washington
FTF Teen Travel Writing Scholarship Honorable Mentions 2014
(Honorarium includes reporter's notebook, travel journal and pen, and passes to any Ripley's Believe It Or Not! museum)
"A Final, Perfect Memory" by Adeline Weyrich, Age 18, Philadelphia, Pennsylvania
"Ajanta Caves: Elegance Set in Stone" by Haripriya Mehta, Age 16, Des Plaines, Illinois
"Always Expect the Unexpected" by Lina Abdelsalam, Age 18, Fremont, California
"A Staring Contest with the Great Perhaps" by Casie Wilson, Age 18, Guyton, Georgia
"Cambodia to Thailand: A Tale of Monuments and Mango Milkshakes" by Hana McMahon-Cole, Age 17, Lincoln, Nebraska
"Escape Into Letchworth: Sehgahunda,'Vale of Three Falls'" by Samantha Carney, Age 15, Gasport, New York
"Exploring the Beaches of Trinidad" by Kylie Lang, Age 17, Kew Gardens, New York
"Hello Dalai!" by Alexander Herz, Age 17, Corte Madera, California
"Keep Dreaming" by Dia Chanell McMillan, Age 17, Fort Worth, Texas
"Learning to Breathe" by Gloria Li, Age 17, Atlantic Beach, Florida
"Lost in Marrakesh" by Brodie Miller, Age 17, Eastsound, Washington
"Meeting My Grandfather" by Jack Wang, Age 18, North Oaks, Minnesota
"New York: A Sense-ational Place to Be" by Taylor Stroili, Age 18, Newtown, Connecticut
"One Fraction" by Ami G. Fall, Age 17, Ann Arbor, Michigan
"Pardon My French: The Art of Making Mistakes and Trying Anyway," by Lillian Holmes, Age 17, Davis, California
"Relaxing to Roller Coasters: The Perfect Day in Sylvan Beach" by Mary Wester, Age 17, Beltsville, Maryland
"Savannah: New Blooms, Old Scars" by Alejandra Carriazo, Age 18, Miami, Florida
"Simple and Free" by Shea McCollum, Age 16, Scottsdale, Arizona
"Spine of the Earth: A Hike Through The Great Smokey Mountains" by Alix Wood, Age 18, Bradenton, Florida
"The Lone Mushroom" by Betty Nguyen, Age 18, San Jose, California
"The Magic of the Ancient Waters" by Daniela Aguilar, Age 17, Chicago, Illinois
"The Most Amazing Gift Shop in the World" by Julie Silverman, Age 17, Spring House, Pennsylvania
"The Silent Lake" by Elisabeth Christine Auel, Age 16, Roseville, California
"Tunes and Travels: My Trip to An Irish Jam Session" by Elaina Clauson, Age 13, Xenia, Ohio
"Vietnam: A Study in Privilege and a Doorknob" by Victoria Vong, Age 17, Seattle, Washington
2014 Teen Travel Scholarship Best Video
(SATW Honorarium of a $150 Photography Equipment Merchandise Gift Certificate)
"Culture Shock & New Home" by Moriah Crozier, Age 18, Chicago, Illinois
About FTF
Family Travel Forum has been the trusted vacation planning resource for global travel with kids and grandkids since 1996. FTF's expert and community content has been seen on Disney's Family.com and other sites, in "The Complete Idiots Guide to the Best Family Destinations," "Amazing Places to Take Your Kids in North America" and by millions of traveling families. In addition to co-hosting the annual TMS Family Travel Summit and conferences, FTF ventures include an annual Teen Travel Writing Scholarship with SATW, currently in its eight year; the "The Family Vacationist" blog and e-alert; and Family Travel Consulting to the trade in partnership with Taking the Kids.
About SATW
The Society of American Travel Writers (SATW), a tax-exempt, professional association, was established in 1955, and its membership includes journalists, editors, photographers, filmmakers, bloggers, and communications professionals who specialize in the travel industry. SATW promotes responsible journalism, provides professional support and development for its members, and encourages the conservation and preservation of travel resources worldwide.
Dear Reader: This page may contain affiliate links which may earn a commission if you click through and make a purchase. Our independent journalism is not influenced by any advertiser or commercial initiative unless it is clearly marked as sponsored content. As travel products change, please be sure to reconfirm all details and stay up to date with current events to ensure a safe and successful trip.
---