Let the sun shine this year as we present 51 of the best summer family vacation ideas ever. With the pandemic somewhat under control and Americans eager to travel again, the Allianz Global Assistance "Top 10 Summer Destinations" survey estimates travel will be up 16% over last year.
In other news, gas prices likely will impact how far travelers go and what they do on vacation, AAA surveys suggest. One welcome pandemic shift is that families won't have to leave their four-legged friends behind. Hotels are rolling out the red carpet for pooches and campgrounds and rest stops have opened designated dog runs.
Plan Ahead to Travel Safely
On May 3, the Centers for Disease Control updated its travel guidance, urging caution, masking and testing for unvaccinated Americans and loosening restrictions for those vaccinated and boosted. Currently, kids 5 and older are eligible for the vaccine. Check with your local health department or pediatrician to make an appointment.
Like all things COVID-19, however, public health guidance continues to evolve. So, while vaccinated travelers are being welcomed in much of the European Union, be advised that rules are changing regularly in some Asian and African countries.
Be Prepared for the Unforeseen
According to Allianz Global Assistance, uncertainty is one reason that three-quarters of Americans anticipate traveling domestically.
That's why we urge you to check current pandemic rules at your destination, work with travel agents to stay informed and buy travel insurance – all To Do List items that ensure a happier vacation. Last year, Allianz Global Assistance announced enhancements to many of its travel insurance products to include an Epidemic Coverage Endorsement. Availability of COVID-19 related benefits for delayed trips, missed flights and more varies by state so it's important to check the details.
Allianz Travel One Trip Prime and One Trip Premier plans are free for family members 17 and under who are traveling with a parent, legal guardian or grandparent – a big family benefit. Again, check your policy because some benefits cover your trip costs even if a family member at home is ill or needs your help.
Whatever your circumstance, we have partnered with Taking the Kids, to put together 51 ideas for the best summer family vacation. Let us know where you go!
ADIRONDACKS PARK. New York State's largest park lies within a day's drive for much of the Northeast and is one of the region's most spectacular natural attractions. It's the place to unplug, whether you want to kayak, canoe, bike or go birding to watch more than 100 species. (Visit the Wild Center in Tupper Lake, NY to learn more.) In addition to the bustling Olympic village of Lake Placid, there are six million acres of wilderness and dozens of lakes open for recreation. Mountaineers and rock climbers can access even more remote areas. Check out summer recreation options, go fishing or hike into the 46 high peaks. For a rustic and easy lodging option, check out the fixed tents with furnishings, kitchenettes and wood stoves at the new Huttopia Adirondacks outside Lake George. There's a big heated pool, outdoor movies and kids' activities all summer. Teens will enjoy the proximity to Lake Placid at the High Peaks Resort, where a Golf in the Adirondacks Package guarantees a family room with mountain views, private balcony, two queen beds, breakfast, and 18 holes of golf including cart at The Whiteface Club from $554 plus taxes and fees.
AFFORDABLE VILLAS AREN'T JUST FOR THE 1% Whether you are thinking of Florida, the Caribbean, Jamaica, Mexico, Arizona or Ski Country, there's nothing like a villa where you can spread out, cook your own meals, splash in your own pool — and not worry about getting exposed to COVID-19-19. There are options with all the bells and whistles (think cook and butler) as we found just before the pandemic at Sundown Villa in Jamaica owned by Stewart family. (Butch Stewart was the founder of Sandals.) Luxury tour operator Abercrombie & Kent has staffed villas in Italy, France and elsewhere that are popular with multigenerational groups. In Portugal, Martinhal Resorts tout kid-friendly villas. In Barcelona, Casagrand offers units as big as five bedrooms for multigenerational groups. Arrange for an entire team to wait on you at Cayo Espanto Private Island in Belize. Stay in a castle in Ireland and learn falconry. In some cases, a villa can be a better value than a hotel. Many chain resorts, among them Hyatt, Four Seasons, Westin and Marriott, now have guest villa or condo options within some of their resorts. Kissimmee, Florida, just a few miles from Walt Disney World, is known for rental homes with pools. Whether your home base is near or far, your friends and family will look for plenty of activity, and that's where Escape Kit comes in. Picture daring adventures among pirates, bandits, witches and superheroes – or adult murder mysteries and capers. Escape Kit includes all the instructions, rules and printouts you need to create a themed escape "room" indoors or out. Download and print your favorite adventures, pack some costumes, dress your space and set a timer for the perfect rainy day, backyard or beach diversion to keep everyone busy having fun.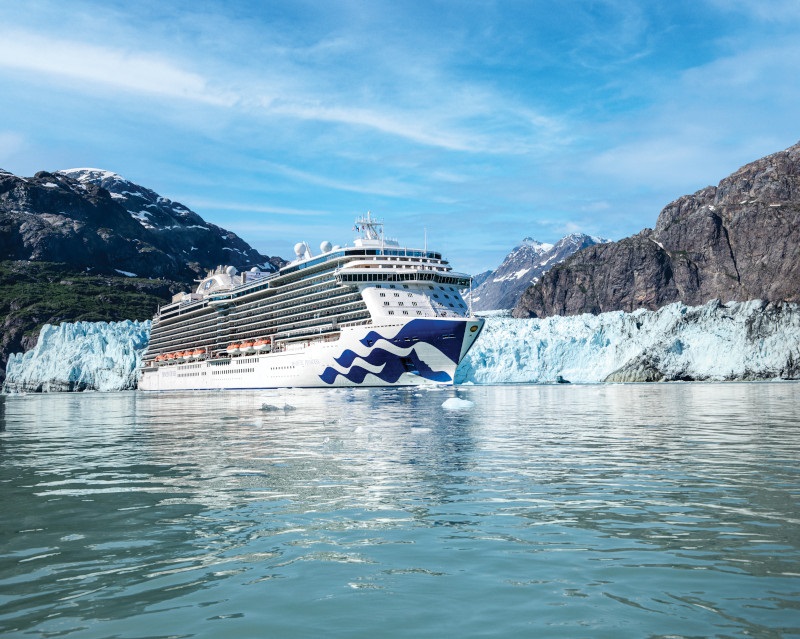 ALASKA TOURING BY SEA. This summer, cruising is back big time. The largest players in the region —- Holland America Line celebrating its 75th anniversary in Alaska and Princess Cruises — each will have six ships in Alaska. Both are touting special immersive activities from menus to spa experiences to talks with native tribe members and National Park Rangers. Aboard Holland America, guests won't simply eat seafood but have the salmon they caught that day prepared by Holland America Chefs. The new Discovery Princess will be sailing from Seattle to Alaska. Organize your cruise with a Medallion wearable, a quarter-sized device that enables everything from expedited contactless boarding to locating loved ones. Enjoy enhanced service like having whatever you need delivered directly to you anywhere on the ship. Sister brands Cunard and Carnival also will have ships in Alaska. Of course, there are other ways to visit Alaska in summer, by small ship and land. To plan road trips, find campgrounds and alternative adventures, visit TravelAlaska.com.
ALOHA SUSTAINABLE HAWAII. Now that the Islands of Hawai'i have fully reopened after COVID-19, the 50th state is again drawing families as well as honeymooners. According to the Allianz Partners survey, Hawaii topped American's domestic travel wish list, with Honolulu, Oahu at #3 and Kahului on Maui at #5. Hawaiian Airlines has added seasonal nonstop service from Oakland to Kona on the Big Island and has expanded service from San Francisco. As the term "over-tourism" reenters the conversation, businesses are becoming more active. On Oahu's North Shore, Turtle Bay Resort's transformational renovation includes allocating 650 acres to conservation space, reaffirming their commitment to positive stewardship of the land, enabling guests to play golf (two courses), visit the on-property farm, enjoy the beaches, horseback ride, hike and bike on mountain trails. At the Hilton Hawaiian Village Waikiki Beach, the Malama Hawaii package includes a fifth night free and two tickets to visit the Kualoa Private Nature Reserve to learn about sustainable agriculture and volunteer for the taro harvest. Travel agency Ciao Bambino praises the Aulani, a Disney Resort & Spa on Oahu, and the Mauna Lani, Auberge Resorts Collection on the Big Island for terrific and educational children's programs with an environmental focus. Or, stay at Kauai's Hanalei Colony Resort, where two-bedroom condos in low-rise, beachfront buildings blend with the natural environment. There are no electronic distractions to keep you from wrapping yourselves in the fresh breezes of the 3,567-foot-deep Waimea Canyon (often called the Grand Canyon of the Pacific) and the towering 3,000-foot sea cliffs of the Napali Coast. You can't go wrong on any island.
ARUBA BOUND. Proximity to the US and frequent, cheap airlift from Midwest and Southeast cities make Aruba one of the Caribbean's most popular destinations. Although you will need to purchase COVID-19 travel insurance ($15) for every family member ages 15 and older, all other restrictions to entry have been removed. Families love the island's many resorts at all price points and the diversity of beaches. Try kite boarding or standup paddleboarding at Palm Beach; snorkel at Arashi. Our favorite Aruba family sights, in addition to the beaches, are San Nicolas for its cool street art and Zeerovers, a funky beach shack on a marina in Savaneta. Savor their fresh seafood at lunch as you watch the fishers haul in their catch of the day. Kids don't forget a selfie with barracuda.
BEST SUMMERS ON THE RIVER. If you've never been on a multi-day rafting trip, you might not realize that when it comes to a fun-filled and memorable summer vacation, a river trip checks all the boxes. OARS, a leader in rafting vacations for more than 50 years, can tell you at least 20 reasons why a rafting trip is the ultimate family getaway. Remember: you don't have to plan all the meals or slog all the gear. It's an incredible value at an all-inclusive price. You'll It's a chance to jump off the grid into fun, frothy whitewater and enjoy beach games and nights under the stars together. Only, you don't have to plan all the meals or slog all the gear. Guided river trips truly provide incredible value at an all-inclusive price. OARS offers a number of multi-day family rafting adventures, including destinations like Utah's Gates of Lodore in Dinosaur National Monument, Idaho's Snake River through Hells Canyon, California's Lower Klamath River and Oregon's Rogue River. And, despite high demand for their Covid-friendly trips – think small groups outside in the fresh air — there is still availability for many of their most popular trips. Ready to start planning? Request a copy of the OARS Family Catalog today.
BLACK HISTORY & CULTURE FOR ALL. Take the kids to the museums and historic sites around the country that are putting the civil rights struggle in context for 21st century youth. The National Museum of African American History and Culture is open in Washington, DC and you certainly can visit the Martin Luther King Jr. Memorial. The Lincoln Memorial is celebrating its centennial year. Destinations worth the journey include the African American Museum in Philadelphia, the first built by a major U.S. city to interpret the life and work of African Americans, Plan a weekend around the National Underground Railroad Freedom Center in Cincinnati, the& Birmingham Civil Rights Institute or the National Civil Rights Museum at the Lorraine Motel in Memphis.
CALLING ALL DINO LOVERS. Recall the Jurassic Mile Dinosaur Dig sponsored by the incredible Children's Museum of Indianapolis? Just three years later, the amazing finds from Wyoming are the centerpiece of New Dinosphere, which opened on March 19. Look for two towering Sauropods in the Giants of the Jurassic, and the Elasmosaurus marine fossil in Monsters of the Mesozoic exhibit. See several Cretaceous era specimens, new habitats and two Paleo Prep Labs where researchers are preparing new fossils in the heart of Indianapolis. The Dinosphere Art Lab encourages visitors to connect art and science and immerse themselves in the daily life of these long-ago periods. At New York's American Museum of Natural History, check out one of the largest collections of vertebrate fossils — nearly one million in all. To find out about these fossils, share discoveries with the scientists who made them and more, visit amnh.org/explore/ology. Prefer your dinosaurs outdoors? Grab your sunhat and shades to tour the Fossil Discovery Center in Big Bend National Park, Texas. Meet the amazing Quetzalcoatlus northropi, a pterosaur (flying reptile) with a 35-foot (10 meter) wingspan. We can thank the heat and dry Chihuahua Desert climate for preserving over 1,200 different fossil species covering 130 million years of time. Another good bet for dinosaur lovers is the Journeys Museum in Rapid City, one of many sites as you road trip westwards to Yellowstone. Also, look for Dino Safari, a drive-through experience featuring more than 40 full scale, scientifically accurate animatronic dinosaurs, coming to a suburb near you.
CAMPING AND THE RV LIFE FOR SUMMER. First thing you need for camping with kids is Eileen Ogintz' latest Kid's Guide to Camping. Camping and #vanlife are growing like crazy. According to a recent survey done for RVshare, a whopping 70% of millennials and 54% of Gen Xers say they plan to take an RV road trip or vacation in 2022. Those considering an RV trip for the first time should know there is a big learning curve, bigger than just learning to drive a truck notes TakingtheKids.com. So, if you're enjoying WFA — the work from anywhere lifestyle — and are ready for an Airbnb on wheels, start with a rental option. Along with RVshare, Outdoorsy and RVezy are other rental marketplaces to check out. Prefer to avoid big RV parks and focus on free camping or setting up your tent in a local park? Use our guide to various camping styles to understand all the options. In many cases, the owner can set up the RV for you in a campground and then you can tool around the area in your car without spending as much on gas. Kampgrounds of America, with more than 500 campgrounds, now offers options ranging from tree house, yurt or Conestoga wagon.
CENTRAL AMERICA JEWEL: BELIZE. Tiny Belize certainly fits the bill for the meaningful travel vacationers are currently craving. You can find private accommodations, plenty to do outdoors, and open-air dining in a country known for pioneering sustainable tourism. Belize also works equally as well for couples as it does for families. For instance, you can spend a few days in the jungle at Lodge at Chaa Creek on a 400-acre nature preserve teeming with rich biodiversity. Wake up in a thatched-roof casita to the sounds of Keel-Billed toucans and brown jays making their morning rounds. Explore Mayan ruins (some right on the property), visit underground caves, go horseback riding, canoeing or tubing, or maybe even take a cooking class. If you're looking for a little less jungle and a little more sand, kick back on the beach at Victoria House Resort & Spa on Ambergris Caye. It is just one of Belize's 200 cayes (sandy low islands that form on coral reefs) lining the coast. Just a mile from the second largest barrier reef in the world, enjoy watersports then relax at the resort, sinking into your own hammock. There are also family-sized villas with your own pool. Want something more laid-back? Relax at Naia Resort and Spa on a 200-acre private beachfront preserve on the southeast coast. They have just 35 houses outside the sleepy beach town of Placencia. But you may not want to leave the resort where the beach is just outside your villa, the pool beckons, and you can play in the water on kayaks. At all three, opt for a nature-inspired spa treatment. Feast on local seafood and Belizean specialties. To help get you here, Frontier and Alaska Airlines have just started non-stop service to Belize City. An inexpensive flight on Maya Air from Belize City to Placencia or San Pedro can save hours of driving as well.
CIVIL WAR IN GETTYSBURG. With controversy raging about Confederate and other Civil War monuments, it's an especially appropriate time to visit the site of Gettysburg in Pennsylvania. On this 5,900-acre battlefield over three days in 1863, more than one-third of the 150,000 troops were injured or killed. The National Park Service's visitors center is the place to start your tour of this pivotal battle. Decide whether you want a guided tour by bike or van or a self-guided one in your own car. We vote for the bike tour, which brings you so much closer to the each of the landmarks on both the Union and Confederate sides (all monuments are equally preserved.) Gettysburg, close to the Pennsylvania Amish Country, has maintained its historic downtown and several small museums worth a visit.
CITY LIGHTS IN THE BIG CITY. New York is welcoming visitors from around the world back to its museums, on and off Broadway shows and public spaces like the Highline. Sign on for a free tour with a Big Apple Greeter based on your interest; Ride a bike or walk across the Brooklyn Bridge. Visit the New York Botanical Garden in the Bronx and Coney Island in Brooklyn with its new Phoenix thrill coaster, ropes course and historic wooden Cyclone roller coaster. Head up from the 9/11 Memorial and Museum to One World Observatory, where iPads dive deep into the landmarks and neighborhoods you are seeing from the 102th floor deck, 1,268 feet high! The Tenement Museum on the Lower East Side is a great place to learn about America's immigrant history as is Ellis Island. Book ahead for a chance to visit Lady Liberty with its 21st-century immersive galleries. There are more than 150 museums in New York, including the tasty Museum of Ice Cream on lower Broadway, many with special family programs. See which ones you might want to visit at NYCGo.com. Make time for playgrounds –no better place to meet local kids. Did you know Central Park has 21 of them, including Ancient Playground near The Metropolitan Museum with pyramid-style climbing structures.
DISABILITY TRAVEL AND SPECIAL CHALLENGES. There are more summer vacation options than ever if your child or other family member faces special challenges, plus new resources for assisting those on the spectrum. Contact the National Center for the Disabled in Winter Park, Colorado, for example, to schedule several different outdoors family programs for children with disabilities. Even theme parks now provide mobility devices, visual and hearing tools, special maps and allergen-free diets for their visitors. Myrtle Beach, Jackson, Mississippi and Wilmington, Delaware are among many cities with fully inclusive playgrounds. San Antonio's Morgan's Wonderland is a fully accessible and sensory-friendly amusement park for all ages. Nicole Thibault, who lives near Rochester, NY, was prompted to start a travel agency, Magical Story Book Travels, to help families like her own travel with someone on the autism spectrum. TravelAble Vacations is another travel agency with a focus on families traveling with autism or medical needs.. Download a TSA notification card, which should help you get whisked through screening without waiting in long lines. Autism on the Seas, meanwhile, offers "staffed cruises" on Royal Caribbean and Disney Cruises, and resort stays, including Walt Disney World catering to families with children, teens and adults with autism and other developmental disabilities.
DISCOVER MOUNTAIN TOWNS IN SUMMER. Don't expect mountain and ski resort towns to be a summer bargain anymore. Since COVID-19 began, families flocked to Aspen, Breckenridge and Steamboat Springs in Colorado. Thousands more moved into Park City, Utah and the small towns near the shore of Lake Tahoe. Everyone is looking for the outdoors, whether for mountain biking, hiking, rafting, fishing or just summer breezes. They may not be cheap but these well-known resort areas are still great summer destinations. Spend days in Park City careening down an alpine coaster or facing the Olympic bobsled track. Both the Sundial and Grand Summit Hotel are giving Epic Pass holders a 30% lodging discount if booked between May 24-31. Try Blue Streak, the zipline at Heavenly in South Lake Tahoe. Vail's Summer Escape lodging deals area valid at Northstar, Heavenly and Kirkwood. The good news is that more on-mountain activities are back in operation. You don't need a pricey lift ticket to hike or bike, but they are great value for scenic sightseeing with less fit family members. Steamboat Springs and Snowmass in Colorado tout weekly rodeos. From Steamboat Springs, follow Colorado's historic hot springs loop. And "Do Colorado Right" by showing care not only for destinations you visit but for visitors and the people who call Colorado home.
DUDE RANCHES ARE YOUR HOME ON THE RANGE. Your ultimate family summer vacation destination awaits, at a dude ranch. Dude ranches are the perfect destination for any family of any size, any time of year. Indulge in a location and atmosphere you may have never imagined for your family and watch them grow, learn, and transform into little cowboys and cowgirls. Horseback riding, kids' programs, fly-fishing, white-water rafting, rock climbing, hiking and so much more await you at a dude ranch. Don't want to worry about all the planning? No problem! Dude Ranchers' Association member ranches are all-inclusive, so the planning is done for you. If summer is too busy, you can always consider a fall or winter vacation to a dude ranch as well. The activities may differ slightly, but the magnitude of memories will be the same no matter what time of year you travel. Contact the Dude Ranchers' Association today to start planning your next vacation to one of their 90+ member dude ranches. Be sure to hurry! Space is limited for 2022 and you don't want to miss out Contact the Dude Ranchers' Association (307/587-2339, [email protected]) — a free resource to help you find the perfect ranch for you — today.
FINGER LAKES SUMMER FUN. This still quaint region of upstate New York is known for its long spindly lakes – finger lakes – that are now more prominent for their tasty wine terroir than for fishing. At such a long-established resort area, families enjoy staying at some of the classic Finger Lakes resorts or rental homes along Seneca Lake. It's a good base to explore both the Cayuga Lake Wine Trail and Keuka Lake Wine Trail, where lakefront vineyards offer wine tasting. Barrington Cellars was one of the first vineyards to welcome children with grape-juice tasting and their peach and pear trees provide lots of picnic shade. Or check out the 25th Annual Wine Festival (July 7-10) or NASCAR races at Watkins Glen, where there's always something going on.
FORGET OVERTOURISTED NATIONAL PARKS. If you have a fourth grader with free access to their own Every Kid Outdoors family pass, please ask them to select a lesser-known national park for your free visit. Crowds can be frustrating for families, as Eileen discovered searching unsuccessfully for a parking place at Rocky Mountain National Park trailheads. Don't believe us? Timed-entry reservations are now being used to control crowds at several major parks. Grand Canyon West is a good alternative. Did you realize this million-acre "park" is the tribal land of Hualapai, and was developed by them for tourism? Check out the thrilling Skywalk, a 15-year-old glass bridge cantilevered out over the Grand Canyon's west rim, a few hours' drive from Grand Canyon National Park. The views are tremendous. There's a small and fascinating museum of tribal culture, a good restaurant, gift shop, Papillon flightseeing port and a collection of traditional Native American houses to explore. There's hiking and river rafting too. Go to support the region's Indigenous people, who live on a reservation a few hours' away and staff the park with Hualapai to answer all your questions. As an alternative to Glacier National Park (see Kalispell), visit North Cascades National Park in Washington, which has more than 300 glaciers, yet gets just over 30,000 visitors a year. Or head to Deception Pass State Park near Seattle, whose high bridge and steep cliffs entrance the locals. There's fishing, swimming and camping around Cranberry Lake. Try bird-watching and seal spotting in Puget Sound. There's even a chance to hike through Kukutali Preserve on Kiket Island, which is co-owned and co-managed by the Swinomish Indian Tribal Community.
GREECE AND THE GREEK ISLANDS. Celebrate the Aegean islands, explore the ruins of antiquity and get your Europe fix at a destination where you will spend far more time outdoors than in most European countries. Visitors to Greece no longer need to show proof of completed vaccines or a negative COVID-19-19 test prior to arrival. Start your adventure in Athens to experience the Acropolis and its remarkable museum. Explore as Taking the Kids did, dining in a young couple's apartment and opting for a free tour with This is Athens With a Local. The volunteer program is designed to connect tourists with those who live here for a free tour, whether you want to see a typical neighborhood, focus on food, architecture or what would interest kids. We got off the tourist track at our boutique hotel, the family-owned St. George Lycabettus atop the famous Lycabettus Hill with views of the Acropolis. In the posh neighborhood, cafes and restaurants are packed late into the evening with locals at sidewalk tables. Then skip the crowded ferries by joining a Celestyal Cruise to the Greek Islands, a family-friendly cultural voyage that Family Travel Forum loved. If you're looking for a small ship alternative, ideal with school-age and adult children, check out the expert guided cultural tours from Peter Sommer Travels or a trip on a small Windstar sailing yacht or to "undiscovered Greece" with Variety Cruises.
HOUSEBOATING. Going house boating is a super laid-back vacation option for families and an easy way to keep your distance from summer crowds. An average houseboat is similar to a Winnebago RV mounted on twin pontoons. Rentals range in length from 44 to 75 feet and the largest can sleep 12 people comfortably. You will feel like you are at home afloat. A good place to set sail is Lake Shasta in Redding, California, where you can also tour Shasta Caverns. June 8-21 and Aug. 5-18 are Holiday Harbor's value weeks and after Aug. 19 rates drop again. Note that the very popular Lake Powell, which starts in northern Arizona and extends into southern Utah, has experienced unusually low water levels and some areas of Arizona's Glen Canyon National Recreation Area have been closed to boaters. Click&Boat is like an Airbnb for boaters who can deal directly with owners.
KALISPELL, MONTANA. Just 25 miles away from Glacier National Park and home to the regional airport, Kalispell is the buzzy center of Flathead Valley. Packed with outdoors lovers from all 50 states, it's a relaxing Western getaway tucked between the splendors of Glacier National Park and the crystal-clear fishers' paradise of Flathead Lake. With its charming downtown (plenty of craft breweries for parents), kid-friendly restaurants and every outdoor experience you could want, Kalispell is a great base camp for a short haul summer road trip. Did you know that is on Golf Digest's list of the country's Top 50 Places to Play? That Flathead Valley has more than 500 lakes, many ideal for fishing? It was also the fun and very scenic locale for a summer trail building mission for this teen. Now facing pandemic-era price bumps, the Best Western Flathead Lake Inn has double queen bedded rooms including free WiFi and breakfast starting at $271 per night. Drive the famous Going-to-the-Sun Highway for a stunning view of the national park's glaciers and snow-capped peaks. Families traveling between May 27-Sept 11 must reserve timed entry for their vehicles to even get on this famously scenic road.
KANSAS CITY JAZZ, BASEBALL AND BARBECUE. We love Kansas City MO for its cool vibe and deep African-American roots. This compact mid-Western city boasts family attractions for every age. Begin your journey at the Museums on 18th & Vine, where the Negro Leagues Baseball Museum and the American Jazz Museum exist harmoniously. Work up an appetite at the College Basketball Experience, where you can shoot hoops with the top NCAA stars and compete for points. If you've built up your appetite, it's time to begin a tour of the city's amazing 'low and slow' barbecue joints. We love the classic Arthur Bryant's and Gates BBQ (both have multiple outlets.) However, chefs like Tyler Harp, who pairs chocolate chips with barbecue beef drippings for an incredible dessert to follow his award-winning brisket sandwiches, is well worth another meal. Allow an extra day to visit Independence, MO, home to both the Harry Truman Home and Presidential Library as well as the unique Leila's Hair Museum. No matter your race, you're bound to learn something about those locks.
LGBTQ+ TRAVEL WITH KIDS. The travel industry works hard to be more inclusive and welcoming of all guests. Did you know that the world's largest travel marketplace, ITB Berlin, featured an LGBT Travel Pavilion back in 2018? However, real change comes slowly. We understand that LGBTQ+ parents may be reluctant to plan their family vacation without specific guidance. With that in mind, we present a roundup of eight terrific same sex couple resorts that cater to families AND were nominated as the best of the best by the Gay Travel Awards. Even better, they're affordable. For example, at the Hyatt Regency Grand Cypress in Lake Buena Vista, near many free Orlando attractions, a pool view double in June starts at $313. In August, at the waterfront Marriott Marquis San Diego Marina, a double room for four including a $50 hotel credit starts at $299 per night. It's right on the marina with a bike path and several parks right outside the door. Visit Lauderdale, another fun family beach destination, has just launched a new "We Are" campaign underscoring the city's diversity and acceptance too.
LONDON CALLING TO CELEBRATE THE QUEEN. March 18, the UK government relaxed entry requirements for travelers, adding to the good reasons to consider a trip. For royal watchers, there is the Queen's Platinum Jubilee coming in early June, celebrating Queen Elizabeth's 70th anniversary on the throne. Plan ahead for The Jubilee, set to take place June 2-5, which will feature public events and community activities across the UK as well as exhibitions throughout the year. Examples include the Tower of London's Superbloom, Fortnum & Mason's Afternoon Tea, the Platinum Jubilee Display at the palace of Holyroodhouse and the reopening of The Royal Mews, showcasing the Queen's carriages, cars and horses. Another plus, many of London's s most famous museums are free including the British Museum, the National Gallery, the Royal Academy of Arts, the Natural History Museum, the Victoria and Albert Museum, Tate Modern and the Imperial War Museum. Get out of London and visit Bath or hike in the Cotswalds with its distinctive thatched-roof houses. Harry Potter fans will want to head to the Warner Brothers Studio Tour London-The Making of Harry Potter. London is always au courant: some hotels now have begun to offer special teas based on the hit series "Bridgerton." Take advantage of JetBlue's first international routes from New York to London's Heathrow and Gatwick as well as Aer Lingus's new routes from New York and Orlando nonstop to Manchester.
MEXICO AND CARIBBEAN TROPICAL RESORTS. Summer traditionally has been considered family season in Mexico and the Caribbean; wild sales and kids stay free packages at all-inclusives are the norm. While travelers may still have to present a valid negative COVID-19-19 test to enter the US – plus, flight delays are more common during the summer hurricane season — we recommend buying family travel insurance to cover unforeseen hiccups. But do go! In Jamaica – the #4 international destination on the Allianz Partners' summer survey – book the Half Moon resort's Stay More summer package. Stay a minimum four nights at the original Founders Cove wing, save 25% and get more time to swim with horses. Tour the island with Aeon Cummings, the founder of Otaheti Travel, who shows visitors a more authentic Jamaica with individually curated trips. Lounge on the beautiful beaches of the US Virgin Islands such as Trunk Bay on St. John, Magens Bay on St. Thomas or Sandy Point on St. Croix. Keep in mind that only natural, reef safe sunblocks are allowed – throw out the tubes containing toxic oxybenzone, octinoxate and octocrylene before arrival. With extra time, take the kids to Coral World Ocean Park on St. Thomas for guided marine life encounters. The Windward Passage Hotel in central Charlotte Amalie has family doubles starting at $202 per night in June. Bigger budgets can splurge on the Ritz-Carlton, St. Thomas, where a BEABA Baby Concierge is available to help new parents with a suite of French baby care products. In addition to the hotel's complimentary shovels, pails and beach balls, expect luxury in-room bedding and baby gear to reduce packing. There's no passport needed for US citizens going to USVI but, as we go to press, COVID-19-19 testing is required for unvaccinated travelers.
MINNESOTA, LAND OF 10,000 LAKES. Minnesota borders Canada and Lake Superior, the largest of the Great Lakes. Midwesterners throng to the state's 10,000 other lakes each summer. At Lake Itasca, the Mississippi River's primary source, families waterski, fish, canoe, kayak and swim. When Eileen Ogintz' kids were small, the family vacationed every summer at Ludlow's Island Resort, run by the fourth generation of the same family. The roomy cabins in the trees on a private island in Lake Vermillion were ideal for multigenerational vacations. Minnesota is family and dog-friendly, with opportunities to camp, hike, bike and sail together. Locals get out and play on the water all summer! Visit the childhood home of Laura Ingalls Wilder. Hit the world-class museums in Minneapolis-St. Paul — there are 55 to choose from, including the American Swedish Institute, the Hmong Cultural Center and the Somali Museum of Minnesota with a collection of more than 700 artifacts. Visit charming small towns like Fergus Falls. Take home Minnetonka moccasins as a souvenir.
MISSISSIPPI RISING AT JACKSON HOMECOMING. As the Mississippi capital of Jackson celebrates its bicentennial, this Southern city welcomes back former residents and new visitors. The 2 million African-Americans who left during the First Great Migration (1910-1940) looking for opportunity in the North were followed by another three million fleeing Jim Crow Laws and following jobs. Come back this year to a very different Jackson Mississippi, one where a majority of the population is Black and proud. The city boasts two HBCUs (Jackson State and Tugaloo College), the hip neighborhood of Fondren packed with bars and a bowling alley, terrific Southern cooking, bookshops and a mid-August Literary Festival that attracts thousands. This summer, take advantage of the remarkably candid Mississippi Civil Rights Museum to spark a conversation about social justice. There are several regional Civil Rights monuments, markers from the state's Blues Trail, Southern writer Eudora Welty's home, the historic Black Farish neighborhood, wonderful museum exhibits commemorating the Great Migration and more to explore, discuss and celebrate together. Download the JXN 2022 Tour Guide, then it's down to Belhaven Beach for a swim and a picnic in the shade.
MUSIC TO SOOTHE SOULS AND KEEP THE BACK SEAT HAPPY. No parent every contemplated a summer road trip without bringing along a playlist to keep the backseat happy. And after two years of not going anywhere – if you have a big trip in mind — that couldn't be truer. While good audio books sound enriching, there's nothing quite like music to soothe your passengers. That's why we like TIDAL, a premier global entertainment and music streaming platform and app that delivers exclusively curated content – and in several different formats. Share tunes across all iOS and Android devices, as well as your laptop when you check in at night. Their HiFi option includes Master Quality Audio, Dolby Atmos audio and Sony 360 Reality Audio with either standard, student or family plans. Try them out with TIDAL's 30-day free trial for all plan types and listen for yourselves. It's a bargain too, as six accounts access their catalog of 90M+ tracks and 450,000+ videos with the TIDAL Family Plan for just $14.99 per month plus tax. (Extra high quality audio comes with TIDAL Family HiFi Plus.) Tell teens about TIDAL's exclusive artist interviews, behind-the scenes footage, live streams, and ticket giveaways. Bolster your girls with custom tracks such as their Women's Empowerment Playlist. Everyone in the family can keep track of their own tunes, too. Other plans include HiFi at $9.99 per month and HiFi Plus at $19.99. Any fan will appreciate that 10% of your subscription fee supports artists you listen to who get royalties based on your listening.
NANTUCKET & CAPE COD, MASSACHUSETTS. This tiny Atlantic island 30 miles off the coast of Cape Cod has a centuries-old history as one of the world's most important whaling ports. The island is loved for its quiet harbors, dramatic cliffs, photogenic lighthouses and 19th-century mansions. In the summer high season, rent a house, cook a lobster, go to the beach and bike all around the island for a perfectly low-key getaway. Only have $179 to spend on a staycation or last-minute summer getaway? Ferry over to Falmouth on Cape Cod, where hotels participate in 24 Hour – Stay MA by offering special packages and discounts at hotels around the state. At the Green Harbor Waterfront in East Falmouth, choose any three midweek nights and get a fourth night free, with rates from $179 per night. Watch boats enter the harbor from your outdoor pool or a chaise by the barbecue. Choose among other budget to posh deals elsewhere and enjoy whale watching, Cape Cod baseball, kayaking on the Charles River and more.
NATURAL FLORIDA. Many people are not aware of Florida's extensive park system that features natural wonders, camping facilities, historic museums and more. Kissimmee, just a few miles from Walt Disney World's Animal Kingdom, is the place to rent an affordable house with a pool and get outdoors. The Paddling Center at Shingle Creek offers guided tours and rents kayaks, canoes, and paddleboards. Crystal River is known as the place to swim with manatees which congregate in its warm waters. With stories circulating about an unusual die-off of these peaceable sea cows, you may want to visit now. The Beaches of Fort Myers and Sanibel are buffered by the Gulf of Mexico and ooze "Old World" charm, plus a laid-back, come-as-you-are vibe. Fort Myers Beach and Sanibel and Captiva islands offer numerous opportunities for socially distanced and fun family activities like shell collecting, birding, biking, boating, dolphin watching and island hopping. There are many other places to get away from the beach crowds and canoe the state, as this author reveals in Canoeing Florida.
NEW HAMPSHIRE, HISTORY, CULTURE, AND OUTDOOR FUN. From festivals and summer theater to outdoor adventures, New Hampshire has it all. Bretton Woods touts a 3-hour zipline with sweeping views of Mount Washington. Nearby, the historic Omni Mount Washington Resort has everything from golf, spa and mountain biking to disc golf and guided hikes. From May 20-Sept 29, luxurious pool view family rooms including a $100 resort credit, souvenir beach towel and kids' coloring kits start at $590 per night. Budget watchers like Littlejohn, where you can visit the 112-foot-long candy counter at Chutters Candy Store, a Granite State institution going back 100 years. Head to Lake Winnipesaukee to cruise with M/V Sophie C, the country 's oldest floating post office as they service island residents. This year marks the M/S Mount Washington's 150th season on Lake Winnipesaukee Or hike in the Chesterfield Gorge Natural Area and enjoy the Monadnock Music Festival. Kids will love Canobie Lake Park in the Merrimack Valley with thrill rides, water rides and the living history Strawbery Banke Museum in Portsmouth. That's the town to find plenty of local seafood. Nights, the Prescott Arts Festival hosts outdoor movies, summer concerts and musicals through mid-August. Make sure to visit local farmer's markets too.
NEW MEXICO BY ROAD. New Mexico is a perfect place for social distancing with plenty of outdoor recreation and cultural activities in summer. Break up your driving days and stay cool by visiting Carlsbad Caverns and Roswell's International UFO Museum, or swim at Bottomless Lake State Park. In Albuquerque, join a NM Film Tours bus to see the new Netflix Studios, "The Avengers" and "Breaking Bad" locations. In late afternoons, bike ABQ's scenic and flat Bosque Trail or take an Urban Art Tour with Routes Bicycle Tour. Santa Fe, the state's most artsy destination, welcomes families to explore the collections on Museum Hill, especially its famous Folk Art Museum. Whether you're in the town square or roaming the galleries along Canyon Road, there's a lot to absorb. After Virgin Galactic's triumphant launch with Sir Richard Branson aboard, they are selling tickets for 2023 sub-orbital "space" flights for $450,000. Take the kids to tour Spaceport America outside Las Cruces – tours are limited to protect proprietary research, but you can let your imagination run wild.
OHIO FOR FOREST BATHING. Hocking Hills visitors enjoy forest bathing and hiking in the well sign-posted Ohio state park. Come to learn about the Indigenous Hohocking tribes, sample hot tubs and other outdoor spaces that offer natural social distancing, and hike the stunning trails. Climb aboard the scenic railway or strap into a harness for the canopy tour of your life. The long popular area boasts lodging options that are truly one-of-a-kind. From gorgeous geodomes, fully loaded treehouses, container homes and tiny houses, to a vintage Airstream or rustic tipis, there are more than 1,000 wildly diverse quirky choices. A newer option, Hilltop Resort and Campground reimagined ho-hum rustic camping by introducing its Conestoga Wagon. Originally used in the 18th and 19th centuries for moving freight, this 18-foot covered wagon comfortably fits up to four guests with a king size bed and twin bunks, air conditioning and Wi-Fi.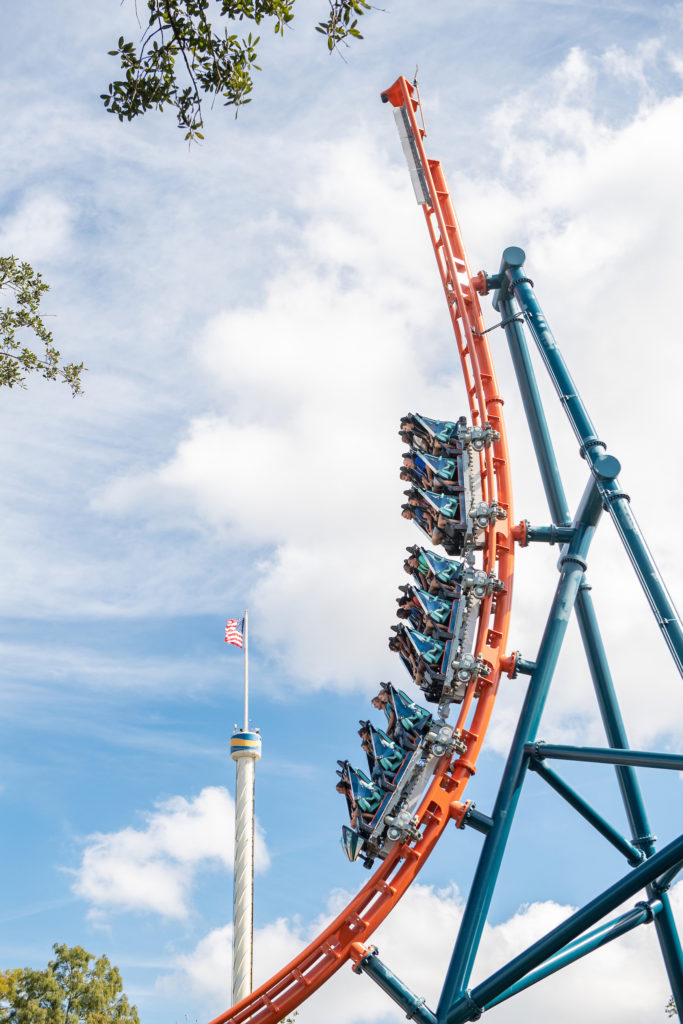 ORLANDO FOR SUMMER FUN. Orlando is as popular as ever. The city tops the Allianz Global Assistance survey of summer domestic destinations and officials are expecting 96% of pre-pandemic visitation numbers for June. "Orlando is ready to welcome summer travelers with unforgettable new experiences," said Casandra Matej, president and CEO for Visit Orlando. The Theme Park Capital of the World now boasts Guardians of the Galaxy: Cosmic Rewind at Disney's EPCOT, the company's first reverse launch coaster. Icebreaker at SeaWorld Orlando tops out at 93 feet, then plummets with a 100-degree angle, the steepest vertical drop in the state. Immerse yourselves in a habitat of exotic marine life on the Reef Plunge waterslide at Aquatica Orlando. Your little ones will adore the new Peppa Pig theme park next to LEGOLAND Florida (separate admission required). Gentle rides, live shows and water play areas feature bossy little Peppa and Mummy Pig, Daddy Pig and little brother George. Of course, there's much more to explore in Orlando outside the parks, especially in the culinary world. Now a foodie destination, Orlando will be part of the Michelin Guide to Florida due later this year. Until then, we recommend the casual, poolside Knife Burger from Top Chef John Tesar, one of the fresh dining concepts opening in some of the city's new hotels. Four Flamingos is another one from Richard Blais, winner of Bravo's Top Chef All-Stars. This Florida kitchen features tropical flavors, native fruits, vegetables, seafood and more. Before you get overwhelmed, make an appointment for a complimentary, one-on-one Vacation Planning Service session with Visit Orlando's vacation planning experts to make the most of your budget and your time.
PALM SPRINGS STROLLING AND STYLING. It doesn't get much hotter (in more ways than one) than Palm Springs in summer. This vintage Hollywood resort located 100 miles east of Los Angeles in the Sonoran Desert attracts the young and the restless to its wide boulevards and MiMo architecture. At dusk, stroll Palm Canyon Drive, the main street packed with outdoor cafes, corner bars and stylish boutiques that open late into the night. Book ahead for the rose garden dining at Farm, a local foodie favorite known for its imaginative American cuisine and big brunches. Indian Canyons is a preserve of towering palm trees. Standing tall and draped in old fronds that hang like skirts, the palms grace land owned by Agua Caliente band of Cahuilla Indians. It's our favorite place, with abundant shade, cooling streams and hiking trails. Drop into the Living Desert Zoo & Gardens; from June 1-Sept. 30 it's only open 7am to 1:30pm before the animals disappear for a nap. The aerial tramway, rotating to offer views over the region, is another summer sightseeing favorite. Don't miss the Palm Springs Visitors Center, developed in the former tramway gas station built by noted modernist architect Alfred Frey, who also designed City Hall. At Visit Palm Springs, look for deals at the many large convention hotels that boast myriad pools; the Embassy Suites by Hilton Palm Desert, for example, has summer suites starting at just $155 per night including breakfast. If your family members are over 21, Les Cactus – a candy pink stucco boutique hotel downtown with free bikes — is another fun option.
PORTLAND OREGON, AN UNEXPECTED PLEASURE. After a long period of serious lockdown, Portland – gem of the Pacific Northwest — has reopened to visitors. Since Seattle came in as the #2 most popular U.S. city for summer travelers in the Allianz Partners survey, we're suggesting Portland which, while still on the Top 10 Travel Wishlist, may be a bit less busy. Summer is the time to explore this breezy city of quirky neighborhoods, from strolling Old Town in Central City to riding the aerial tram near Multnomah Village. School-age kids and teens will really enjoy Portland. Get lost at Powell's Books, a huge and diverse shop whose staff reads everything on the shelves. Plan a hike by the Columbia River Gorge (about 40 minutes' west by car) or right in town in Forest Park, the largest urban forest in America at 5,000 acres. Admire the towering evergreens so typical of Oregon. A good place to start your walk is McCleay Park at 29th and Upshire. Bikers can head to the 14-mile Springwater Corridor which runs through the city, between several parks and even horseback riding trails. The Saturday Market, the largest continuously operating open-air arts n' crafts market in the country, is back. King's Market features produce and artisanal eats every Sunday. On 40 evenings in July and August, bring your own picnic to Sellwood Waterfront Park to enjoy live music. For a day away, Cannon Beach and its 235-foot-tall geologic wonder — Haystack Rock – are fun goals.
PUERTO RICO'S BACK AND BETTER. It's no wonder Puerto Rico is topping the polls as this summer's hot tropical destination. The beautiful Caribbean Island feels very foreign, yet is easily reached and requires no passport. With its Latin culture, nightlife and famous puertorriqueno cuisine, it feels like a trip to Spain without the health worries of international travel. Active families love the many adventures in Puerto Rico designed for kids. Book a well-priced resort to try ziplining, cave explorations, hiking and kayaking through bioluminescent bays. A family of four room at the Sheraton Old San Juan, on the water near the Teatro Tapia and Museo del Mar, is just $225 per night in late June.
RAFTING FAMILY STYLE WITH ROW. ROW Family Magic Rafting Tours are designed by a family-owned adventure tour operator and field-tested by their children, ROW's Family Magic rafting trips aren't just "family-friendly" but totally family-focused. What's their secret recipe? First, you can't go on these family rafting adventures if you don't bring a kid and they welcome kids as young as 5. For over 30 years, ROW has offered this guest-favorite rafting trip with a kid-focused menu and their signature "River Jester" who leads nature-oriented games and activities. Intermediate rapids, warm water and idyllic camping conditions on huge white sand beaches combine to make an unforgettable family experience. Summer trips run July through August on Idaho's Salmon River Canyons. Discover the original theme park – the great outdoors – on six-day adventures starting at $1,890 per person. With more than 40 years of experience and a team of expert guides, ROW offers a variety of family-friendly rafting, biking, hiking and other worldwide travel experiences for all configurations of family. However you define your family or "kids" ROW has you covered.
ROAD TRIP STARTERS. America boasts some stellar routes whose scenery and attractions make them worth driving and savoring. Packing the back seat with kids is always a great bet wherever you want to venture, especially since the pandemic made some uneasy about flying. Public Health experts suggest you navigate your summer road trip with unvaccinated kids to places that have low community spread. And with gas prices so high, you might want to anchor yourself somewhere and take short forays rather than a cross country trip. Check state health departments as you plan a super scenic trip along one of Family Travel Forum's Top 10 road trip itineraries: Blue Ridge Parkway between Virginia and North Carolina, the 113 miles and 42 bridges along Florida's Overseas Highway, the Highway 1 Pacific Coast Highway from San Francisco to San Diego, the 1,500-mile Grand Circle through the Southwest desert comprising six national parks or the Great River Road following the Mississippi River for 3000 miles through 10 states. (That last one is a real gas guzzler.)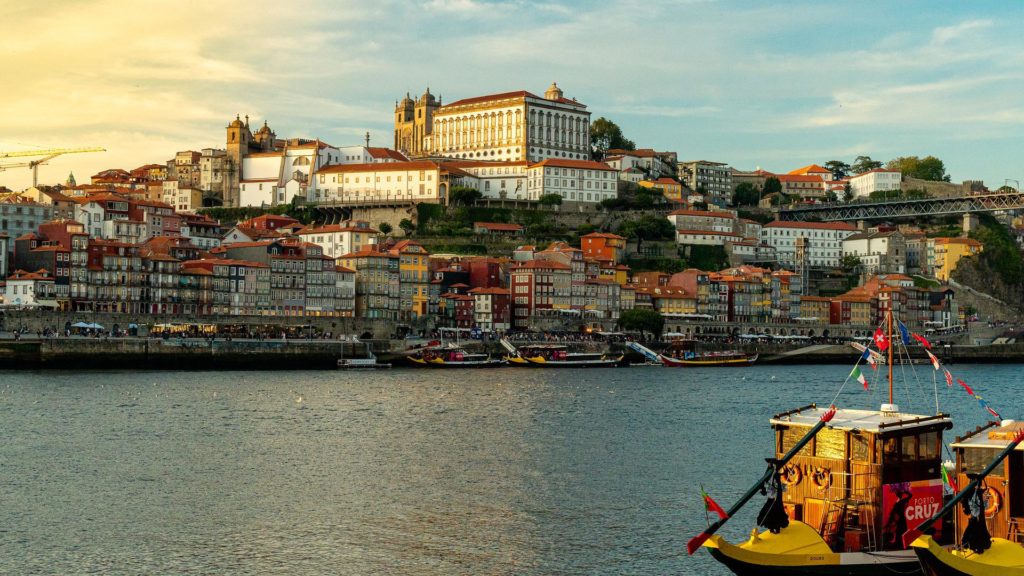 RIVER AND CANAL CRUISES. All-inclusive river cruising continues to grow in popularity. We're not surprised, as a new Wyndham Onepoll study shows 77% of travelers believe that an all-inclusive vacation is the least stressful way to travel. And when it comes to foreign travel these days, that's important. CroisiEurope river and canal barge cruises let families experience more European destinations in the relaxing comfort of a floating resort with gourmet food. For families, the worry-free formula means all included meals, drinks, amenities, visiting many ports without the need to pack and unpack each day, and a variety of shore excursions for all interests. CroisiEurope welcomes families on board all cruises. However, kids under 16 travel free this summer in Spain, Portugal and Italy – and at 30% off fares in Croatia and Montenegro. Picture six days together with teens sailing between the very hip Porto in Portugal to beautiful Salamanca, a university town, in Spain. This cruise starts at just $1,995 per person during the summer high season. A variety of cabin styles and the family offer of an adjacent cabin for kids mean every size family can be accommodated. Vaccinated families can also consider the special offers on their pre-summer May-June departure schedule. Here's a review of a pre-pandemic CroisiEurope Douro River cruise in Portugal which we loved.
SAN DIEGO FOR SUN, SAND, ANIMALS GALORE. San Diego is no secret — 70 miles of world-class beaches, museums, theme parks and the renowned animal attractions lure families all year long. The San Diego Zoo Wildlife Alliance, which comprises the famous San Diego Zoo and the San Diego Zoo Safari Park, has just opened Wildlife Explorers Basecamp, a 3.2-acre, interactive experience. Kids explore different ecosystems through climbing a massive tree house, water play zones, touch screen games and more. SeaWorld San Diego boasts the all-new Emperor dive coaster, animal encounters and, for toddlers, the Sesame Street Bay of Play. LEGOLAND California in nearby Carlsbad has just opened the life-size "LEGO Ferrari F40, Build and Race" zone to encourage kids to build, test and race their own LEGO Ferrari. Save up to 50% on value deals in San Diego from Booking.com and take your pick of big resorts or vacation rentals. Balboa Park, just minutes from downtown, includes 17 museums, the San Diego Zoo and huge gardens to bike, stroll, fly a kite or picnic. Check out the free Sunday afternoon concerts at the Spreckels Organ Pavilion featuring one of the world's largest outdoor pipe organs. Stargaze outside the Fleet Science Center in Balboa Park on the first Wednesday of every month. Head to the beach and try surfing near Mission Bay Park, a free 4,600-acre aquatic park. Visit La Jolla Cove to snorkel and stay for sunset. Stroll Old Town and experience San Diego's history. Go birdwatching at Sweetwater Marsh National.
SAUGATUCK, MICHIGAN. Just a 3- hour trip from Chicago, Detroit or Indianapolis, this small town is waterfront to the Kalamazoo River and Lake Michigan. A popular and inclusive community, especially with LGBTQ families, Saugatuck's gorgeous sand beaches and unusual sand dunes shaded by grass and low trees make it West Michigan's favorite playground. Try the water activities, beautiful hiking terrain and trails ideal for social distancing. The Saugatuck Dune Rides are also perfect for families – all can go in one dune buggy to explore the dunes in a fun way. Check out the many remote cabins, motel resorts and vacation rentals available; quaint, multi-room cottages start at $222 per night in late June. Don't miss Music in the Park, the free summer series in Wick's Park starting June 22 and running every Wednesday evening through summer. Picnics and dancing encouraged.
SNOW PLAY ON YOUR BUCKET LIST? This may be your summer to ski while everyone else is at the beach. Head south to take advantage of the reverse seasonality. Starting this month, several world-class South American mountain resorts open for skiing and snowboarding in Chile and Argentina. Choose Valle Nevada, easy to get to from the Santiago Airport, for its buzzy apres-ski scene and Andes views. At Bariloche in Argentina, enjoy a glass of Malbec any time because children under age 5 have free daycare included with their lift tickets. Is that too much of a journey? Woodward, a pioneer at teaching action-adventure sports skills, runs several snow parks in the American West. Each summer, snow sports athletes can hone their skills and bond with other campers they will soon ride pro with. Check out the schedule at Woodward Copper in Colorado and Woodward Park City in Utah.
SMOKY MOUNTAINS SUMMER. Tennessee is most famously known as the birthplace of everyone's favorite national treasure, Dolly Parton (and Dollywood). It also houses the charming tri-cities of Sevierville, Pigeon Forge and Gatlinburg set amongst the backdrop of the nation's #1 visited National Park –- Great Smoky Mountains National Park. Gatlinburg is an ideal base for families, especially on the heels of the pandemic, because the city is built around family fun. Regional adventure parks, a world class aquarium, arts n' crafts activities in the nearby crafts district, festivals, restaurants and music venues are in the heart of the great outdoors. Plan your days around countless hiking trails, rivers for rafting and fishing, wildlife viewing, biking, camping and glamping. From May 14-Sept. 5, the Dream More Resort at Dollywood is giving families who stay over up to four free tickets to Dollywood's Splash Country water park with one hour early admission on Saturdays.
STOWE, VERMONT CONQUERS A MOUNTAIN. Stowe is as popular a summer destination as it is for fall foliage and skiing – this year, maybe more so. You can hike the Long Trail to the summit of Mount Mansfield or take the gondola to the top of Vermont's highest mountain, to access hiking trails with terrific views. Take the kids to bike at one of the Mountain Bike Skills Park at the Trapp Family Lodge or Smugglers' Notch (great home bases), just a few miles from Stowe. You will find an array of activities for all ages. Enjoy a concert at the Trapp Family Lodge Concert Meadow or try Disc Golf and the top-rated zipline at ArborTrek Canopy Adventures. Accommodations abound: Lodge at Spruce Peak is at Stowe's base village, Stoweflake Mountain Resort & Spa, quaint inns, vacation rentals and places to camp. Canoe or kayak at Lamoille River and bike or hike the Lamoille Valley Rail Trail, New England's longest rail trail. Peruse the Sunday Farmer's Market, Vermont's Ski History Museum and galleries. When everyone heats up, jump into one of Stowe's famous swimming holes. Our kids' must-see: Ben & Jerry's Ice Cream Factory in nearby Waterbury. Tours are expected to reopen in mid-summer and make sure to pay your respects at the flavor tombstones!
TENNIS FOR ANYONE, EVEN THE WILLIAMS. The Kiawah Island Golf Resort in South Carolina has it all for family fun, but it is best known for being voted the no. 1 tennis resort in the world at TennisResortsOnline.com. The Roy Barth Tennis Center, now run by his son Jonathan, offers a robust weekly menu of programs for adults and juniors at every level. Kiawah is comprised of two resort villages, a tennis center, several golf courses, more than 500 villas and homes (many of them rentals) and the luxurious Sanctuary, a family-welcoming Preferred Hotel. In addition, there are bike trails, kayaks, fishing and Camp Kiawah's environmentally conscious activities for the kids. Since it's only 21 miles from Charleston, there's a world of Southern charm to discover on days away from the resort. But to get your game on, check out the other domestic Top 10 winners. Wild Dunes, also in South Carolina, and notable resorts in Florida, Virginia, Arizona, Hawaii and California, give American families plenty of choice to play, and even follow in the footsteps of the Williams' sisters as recounted in "King Richard."
THEME PARKS IN THE NEWS. We're happy to report that theme parks are back in business – the pre-COVID way – in most regions. At Holiday World, for example, Santa Claus himself will be returning to in-person meet and greets and story time, just as the park's founders envisioned 76 years ago. Holiday World, which reopens May 14 along with sister Splashin' Safari, is also featuring a drone and fireworks spectacle, "Holidays in the Sky," nightly from June 18- July 31. At Kentucky Kingdom and Hurricane Bay in Louisville, more than 70 attractions including six crazy roller coasters, two giant wave pools and an impressive number of just-for-toddler rides, are joined by a new dog stunt show. We love their free Pre-K season pass for ages 3-5, being distributed through May 31. All 27 Six Flags theme and water parks across the US, Mexico and Canada are open this summer, although public health protocols may vary by location. Please check before toting all the kids! Personally, we are psyched to ride "Wonder Woman flight of Courage," opening at Magic Mountain. At Colorado Springs' Glenwood Falls Adventure Park, save your scream capacity for "Defiance," which boasts a 110-foot and 102.3-degree free-fall drop, the most in the West when it opens this summer. Our best advice – look into the heavily discounted season passes at a park near you and see if there's reciprocity at other parks. You'll save and enjoy extra benefits right now and can plan weekends to sister parks at no extra cost.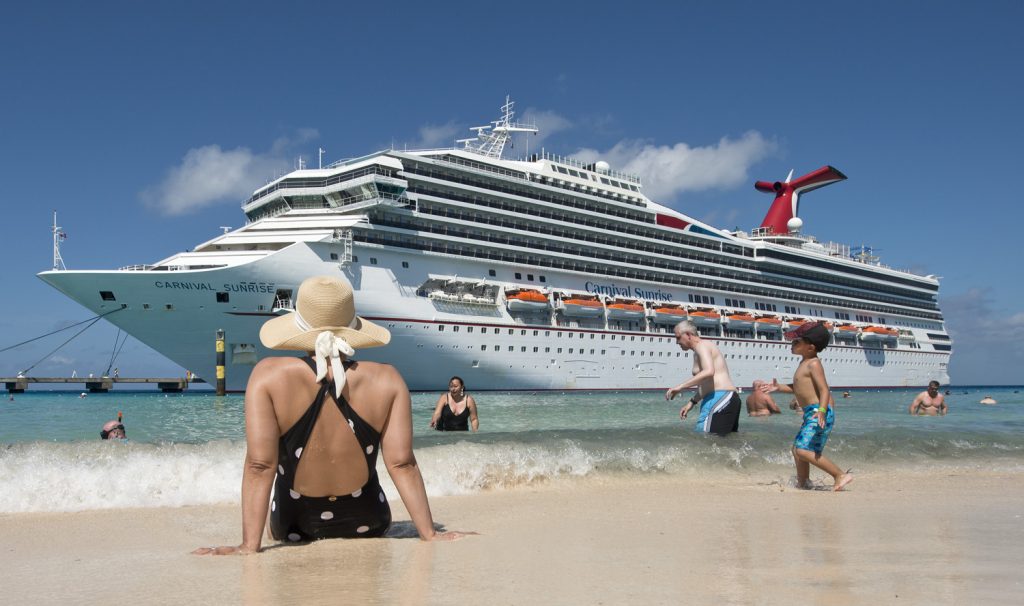 VACATION AT SEA WHILE CRUISING. The CDC has removed its warnings against cruise ship travel in time to plan a summer vacation at sea. Most of the major ships are sailing with 90% on board vaccinated. This has led many parents to feel their family is safer at sea than at a neighborhood supermarket, so what are you waiting for? Squaremouth reports a 41% increase in the number of travelers taking cruises compared to 2019, with Mexico and the Bahamas as the top destinations. Choose from itineraries for every budget to the Caribbean, South America or the Mediterranean as well. Luxury Seabourn Cruise Line, known for unique all-inclusive cruises on smaller ships carrying fewer than 1000 guests, will be cruising in Alaska, the Mediterranean and on expedition cruises to the Arctic, among their offerings. Cunard's Queen Mary 2 will again be sailing across the Atlantic between New York and Southampton. As Carnival Cruise Line continues its 50th anniversary season, Mardi Gras has proved a huge hit. Their newest ship boasts more outdoor space, eateries, the first roller coaster at sea as well as immersive hi-tech shows. Carnival, which carries more children than any other cruise line, says that many Americans live within 500 miles of a cruise port, making it possible to avoid the expense and hassles of flights. Carnival Celebration, the sister ship to Mardi Gras, will set sail from Miami this November, while Jubilee is scheduled to set sail from Texas next year. It's not too early to book cruises for later in the year as there is a lot of pent-up demand.
VANCOUVER ISLAND BECOMES 4VI. In a ground-breaking shift of focus, the Tourism Vancouver Island marketing organization is shifting priorities to sustainability. The exciting new mission was announced April 13, the same week that a 1,200-passenger Holland America cruise ship made a port call at Victoria Harbour, the first in nearly three years. "Travel is still a force for good, but we need to strike a balance between the profitability and the business side with what is best for the environment and the communities and the residents that live here," said Anthony Everett, president and CEO of 4VI. "It's about mitigating impacts but also enhancing the things that need attention." Their new message does not mean "don't go" – instead, it means "travel mindfully." Tourism has been a $CDN3 billion industry for Vancouver Island and employs more than 50,000 workers. Vancouver Island and Victoria family attractions are numerous — and an exciting change from lockdown. Try whale watching, sea kayaking, walking the rugged Cape Scott beaches and exploring First Nations cultural sites, all high on our summer wish list.
VELVET SANDS, YUMMY SEAFOOD, BRUNSWICK NC BEACHES. North Carolina may be home to the famous Outer Banks, but there's much more to explore. Researchers from East Carolina University studied the state's changing coastline and found 322 miles of ocean shoreline. Then, they discovered almost 12,000 miles of estuarine coastline along inland estuaries and waterways. With all that coast, there's certainly a not-too-crowded waterfront place for your family this summer. How about the Brunswick Islands? These are located off the coast of Wilmington, across the Cape Fear River, and extend south to South Carolina. (Not to be confused with Brunswick, Georgia, which is opposite the Golden Isles of Georgia.) The best known is Bald Head Island, which you can easily avoid during the summer high season by basing your family in Brunswick. Among the county's nine small towns, go fishing and boating in Boiling Spring Lakes, or watch fishermen bringing in the catch at the Varnamtown docks. Explore Halloween-worthy cypress swamps bubbling with the decay of organic matter. Among the many outdoor Brunswick islands activities, make time to watch sea turtles come ashore, sea kayak and stroll the beaches unique to this part of North Carolina's coast. Leland has restaurants, shops, a golf course and is just 20 minutes from the beach, making it a good family base. The new Best Western Plus Westgate Inn & Suites welcomes kids and pets at $130.15 nightly for a suite with king bed, sofa bed, microwave and fridge. Seniors take another 15% off. Free WiFi and breakfasts, outdoor pool, hot tub and fitness room come with.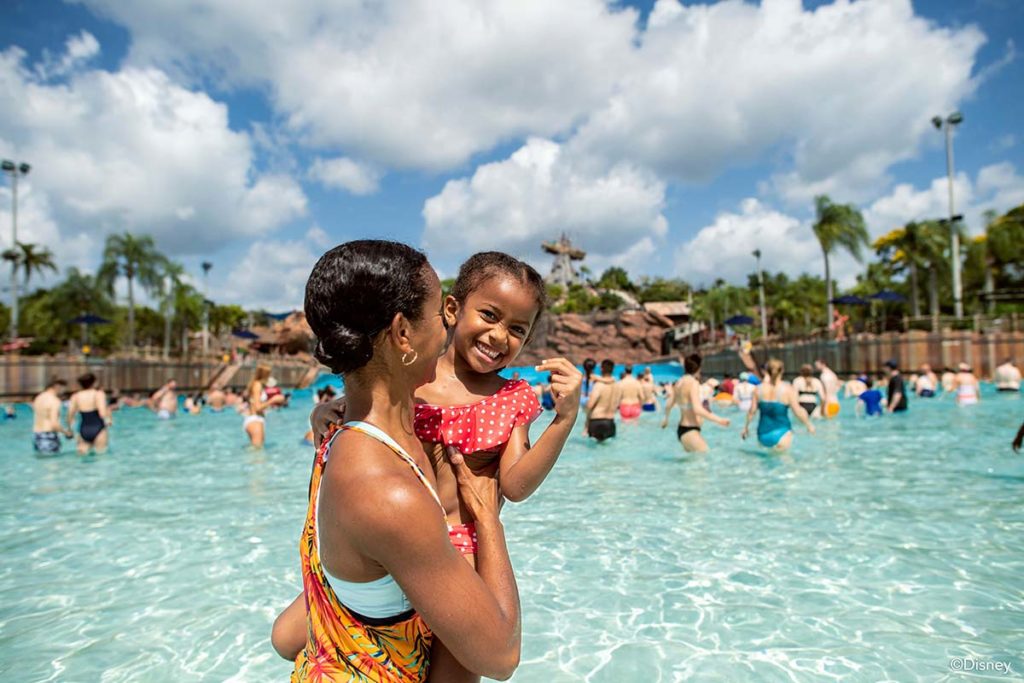 WALT DISNEY WORLD RESORT TURNS 50! [Sponsored by Walt Disney World] Walt Disney World Resort is celebrating its 50th Anniversary now through March 2023. Did you realize that Magic Kingdom Park was the first theme park? The other parks and a myriad of attractions, entertainment and resort hotels all came later, proving that wisdom comes with age. Tiny travelers will love to see their friends at Character greetings, the Disney Festival of Fantasy Parade and Mickey's Magical Friendship Faire. Treat the whole family to Drawn to Life, the latest Cirque du Soleil show at Disney Springs. Looking for a way to chill? Disney's Typhoon Lagoon Water Park is the place to lounge away the day over tropical snacks and frozen treats. Book private or group surfing lessons in the big wave pool and a 3-hour after dark Glow Party your older kids will love. Check out our Walt Disney World Resort at 50 blog post to learn more about the magic that awaits. Don't forget to use the free My Disney Experience app, a convenient digital guide to the magic, with all you need for planning for the whole family in one place. Starting July 14, taste your way around the world during the EPCOT International Food & Wine Festival happening through Nov. 19. Stay in the magic with Disney Resort Collection and discover the same legendary detail, service and storytelling found in the theme parks. And now Disney+ Subscribers can save up to 25% on rooms at select Disney Resort hotels for stays most nights July 8-Sept. 30, 2022.
WISCONSIN DELLS & WATERPARKS. An overnight getaway at an indoor waterpark hotel tops our list of staycation ideas because you're guaranteed fun no matter the weather. At most hotels these days, families will find a water play area – even small slides do a great job keeping kids busy and you nearby, so that everyone's safe by the pool. Wisconsin Dells reigns as the queen of indoor and outdoor water park resorts, where hotel rooms adjoin innovative water play zones with attentive lifeguards, pools, thrilling slides, tube rides, climbing areas with a dump bucket for little ones plus dry activities. Water parks are gushing up everywhere. The Aquatopia Indoor Waterpark at Pennsylvania's Camelback Resort just won #1 Indoor Waterpark in the USA Today 10Best Readers' Choice awards. Plus, small resort chains like Kalahari, Great Wolf Lodge and several Marriott resorts have indoor or outdoor waterparks to enjoy elsewhere in the US.
WORK FROM ANYWHERE HOTEL TRENDS. Plenty of hotels and resorts offer services and amenities your family is certain to love, yet many families still choose a vacation rental. We're here to say that in addition to following rigorous hygiene protocols, the hospitality industry has changed in very real ways. The biggest change is how many hotel brands have launched hotel 'rooms' that double as mini-condos with kitchen or cooking equipment, This summer, when so many travelers continue to work remotely, you'll find bargains at most luxury properties. The lights are on, doors are open, help is nearby, and you can book them for only one night. Yet many families need more spacious options. A little research online will lead you to vacation rentals and shared lodging in addition to Airbnb. Many timeshare properties will rent condo-like units on a nightly basis if they're not full. And, although there are good reasons families favor Airbnb vacations, don't ignore the websites of resort property management associations which may offer better deals on similar vacation home units.
Is there a 52nd idea you want to share with us? Please do so in the Comments Field.
In this special FamilyTravelConsulting.com travel section, some of the advertising and custom content has been brought to you by our sponsors. All other content and opinions are based upon the authors' actual travel experience and knowledge.
Dear Reader: This page may contain affiliate links which may earn a commission if you click through and make a purchase. Our independent journalism is not influenced by any advertiser or commercial initiative unless it is clearly marked as sponsored content. As travel products change, please be sure to reconfirm all details and stay up to date with current events to ensure a safe and successful trip.
---