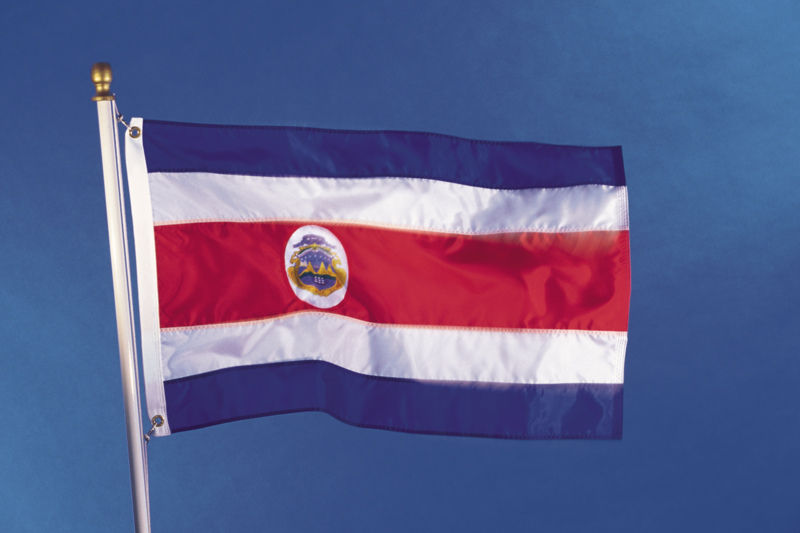 Since I've been a child, I've longed to explore and travel. This past month, I had my first chance when I traveled to Costa Rica with my school. It was the most amazing experience of my life and I loved every second of it.
I went with a group of eight seniors, four juniors, including myself, and two teachers. We all became so close which made it even greater. We were able to do so many amazing things that most kids our age never get a chance to do.
The first day we were there we went on a hike up Poas volcano. We saw a lot of beautiful plants, birds, and insects. We also were lucky enough to see this really interesting crater on the top of the volcano that, our guide told us, was usually covered by clouds and smoke.
Later that day, we got to spend some time at a local high school called Liceo Del Sur. After a quick tour we were warmly greeted in the gymnasium by the school's band and invited to play a game of soccer. I didn't play because I wanted to spend as much time as I could speaking to the students.
Although I can speak Spanish fairly well, I had some trouble understanding what they were saying. I'm sure it was a funny site watching us with our broken Spanish having conversations with the students and their broken English. The next day, we got to explore the more political side of Costa Rica.
We got to interview Epsy Campbell who is the president of the PAC (Citizen Action Party). She was very passionate about what she was talking about, which kept us interested and made us excited about it as well. She told us about CAFTA (Central American Free Trade Agreement) and how how her party believes that CAFTA is no good for the country because it only benefits the people with money.
Later in the day we also met a representative for the PLN (National Liberation Party) who was completely different than Epsy. He was very business like and unenthusiastic as he explained to us how Costa Rica would benefit from the Free Trade Agreement. He was very much a politician and not as interesting as Epsy, but it was really great that we got to see both ends of the political spectrum.
The third day was by far my favorite day of the whole trip. We went to a Nicaraguan refugee camp called La Carpio, and made 32 beds for the poor residents of the neighborhood. The place was so poor and dirty and the houses were made of garbage and scraps of metal and wood, but the people there were so happy.
All of the families who received these beds were so grateful. The children gave us the candy that they got on their last day school which is a big treat for them. I fell in love with everyone in the neighborhood and it was great to talk with them about their struggles but also to hear how amazing they are because they know that there are people in the world who have it worse than them. They are so rich with family and friends that they don't need nice things to be happy. It was a beautiful experience and I hope to go back there after college.
The rest of the trip was spent in the rainforest where we went on hikes through the pouring rain, and did incredibly difficult trail maintenance work. The hikes were very interesting and we learned about all kinds of medical and edible plants. We worked on the trail putting up safety posts so that the land could become certified as a national park. Even though our cabins were infested with fire ants and wasps, the rainforest was a really great time. We took a lot away from it, especially how to work as a strong team. Trying to fit all of my experiences from Costa Rica into a 750 word essay is an extremely difficult task. I learned so much from the people of this country and I was so sad to leave it. The lessons that I learned will stay with me for the rest of my life and I am extremely grateful for the opportunity I had. This trip gave me even more motivation to study hard in college so that I can go all over the world and teach people as much as I can.
Dear Reader: This page may contain affiliate links which may earn a commission if you click through and make a purchase. Our independent journalism is not influenced by any advertiser or commercial initiative unless it is clearly marked as sponsored content. As travel products change, please be sure to reconfirm all details and stay up to date with current events to ensure a safe and successful trip.
---