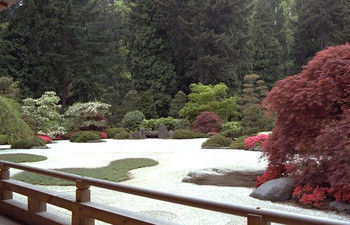 My parents weren't going to let the fact that my brother was in a wheelchair stop us from taking what could have been our last trip as a family-ever. They planned our spring break trip of 2007 to be a fun, relaxing time with each other. We had two rooms booked at the Holiday Inn Express in Bend; a suite for my mom, brother, and me, and a regular room for my dad and two other brothers.
My parents had consulted the four of us kids to determine what we wanted to do on this particular trip. So far, we had decided definitely on going to the High Desert Museum, which had been highly regarded by our grandparents, and also on taking a tour of the grounds at Crystal Peaks Youth Ranch, a ranch run by a Christian couple who take in badly-treated horses and pair them up with hurting, broken kids. The miracle of the ranch is that every kid is put with just the right horse for their needs.So off we went on our merry little adventure.
We arrived at the Holiday Inn sometime in the afternoon. After we received the lift that we had rented for Charlie and his bed, we threw our bags in our rooms and gathered as a family. Next question: what to do for dinner? Dad suggested that we eat at the hotel and then go catch Amazing Grace.
The boys agreed, because they all wanted to see it, but Mom didn't think it was wise to rush things. Despite Dad's logical reasoning, Mom said no to the movie. And as we had learned growing up, Mom was always — without question — right.
Instead, we went out to dinner at Dad's favorite place, Wendy's. Dinner was much more interesting than any of us had thought. David, my youngest brother, decided to be different, so he ordered the spiciest sandwich Wendy's had, the four-alarm burger.
We all thought he was crazy, but that wore off when we saw his eyes water. He denied it was that spicy, but I know my brother, he's always in denial! The spicy burger took second priority when Don, the middle brother, noticed that Charlie and I had both ordered a vanilla frosty. Apparently, ordering a vanilla frosty is considered treason in our family, because it prompted Don to declare, 'Dad, two of your children are rebels.' Dad didn't mind.
He had four teenagers; he was used to rebels! After dinner, Mom decided we needed to go to the grocery store. When I offered to make dinner for the six of us at the hotel for the next night, she let me go in with her and pick the food. The next day, we went to Crystal Peaks.
We had a great time talking with Troy and Kim Meeder, the couple who runs the ranch and the volunteers who help keep it up. Kim told us, 'Feel free to feed the horses!' We had a bag full of carrots and plenty of takers nipping at the fence — and at each other — to get them. On our last day in Bend, we visited the High Desert Museum.
We had lunch in the cafe, and in doing so, gave our mom a laugh or two. One of us kids ordered food, and our number was 34 — our mom's 'favorite' number. Another nice surprise was that on their way to Sunriver, our grandparents popped in to say hi. We thoroughly enjoyed that visit.
On our way home, I made sure Dad stopped and let us play in the snow for a few minutes. I had seen it on the way up but we hadn't been able to stop. Dad joined in on the fun when Don, David and I started throwing snowballs at each other. I ran up on the hill, promptly felt my right leg fall into what looked like a foot-deep hole, and looked up to see my dad laughing at me! I told him it wasn't funny; he said, 'Oh, yes, it is!'
I shook my head and counted it up to Dad just doing what he does best — loving on his kids. That trip convinced me of what I had always believed about my family — we weren't perfect, but in the end, it didn't matter, because we still loved each other. (And just for the record, to this day, Don won't budge in his firm belief that Charlie and I are rebels for ordering vanilla frosties!)
Dear Reader: This page may contain affiliate links which may earn a commission if you click through and make a purchase. Our independent journalism is not influenced by any advertiser or commercial initiative unless it is clearly marked as sponsored content. As travel products change, please be sure to reconfirm all details and stay up to date with current events to ensure a safe and successful trip.
---