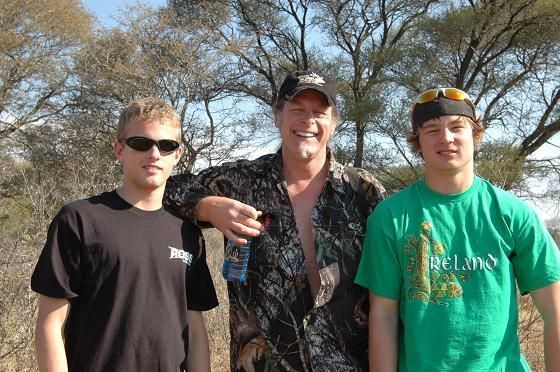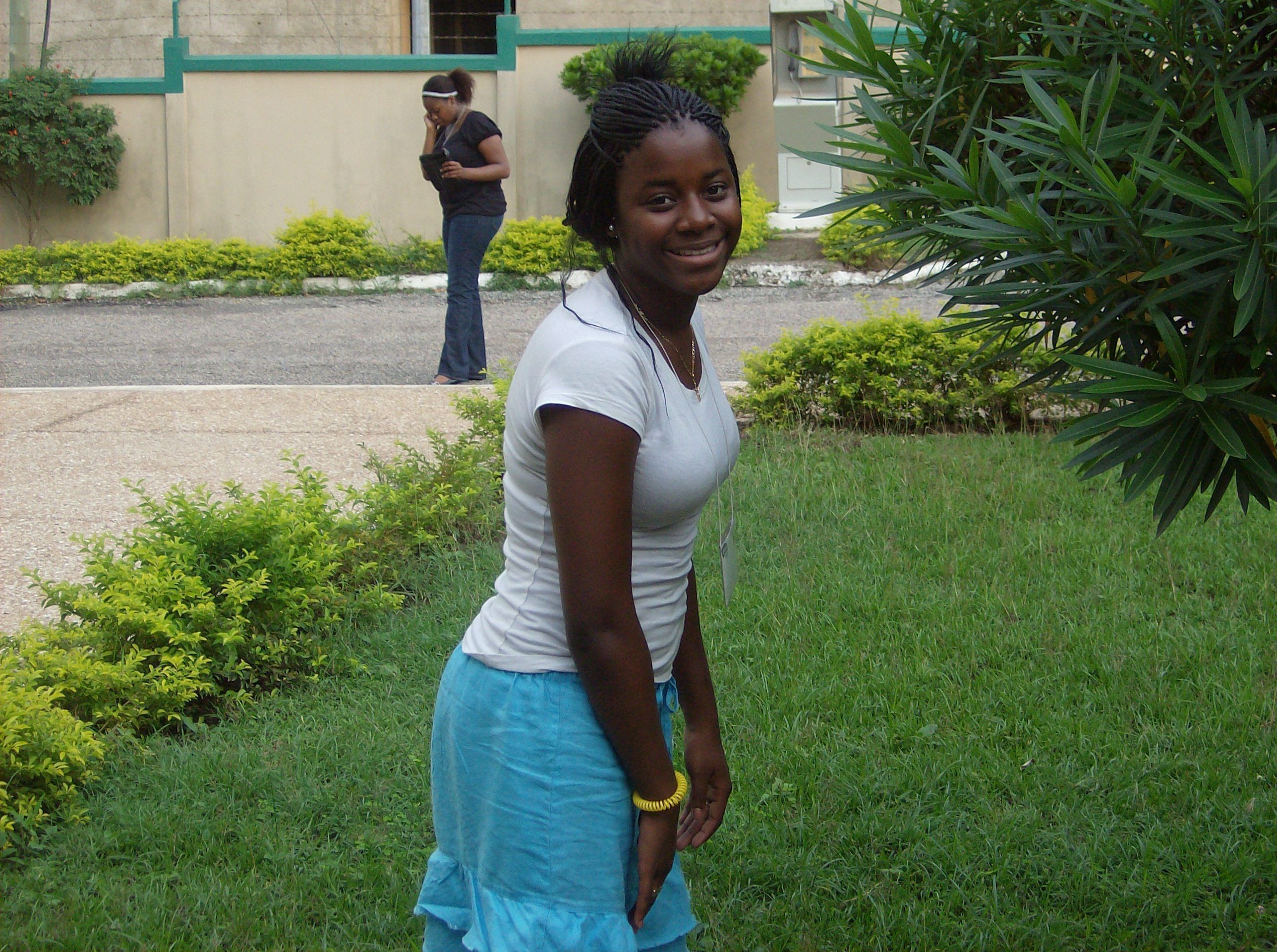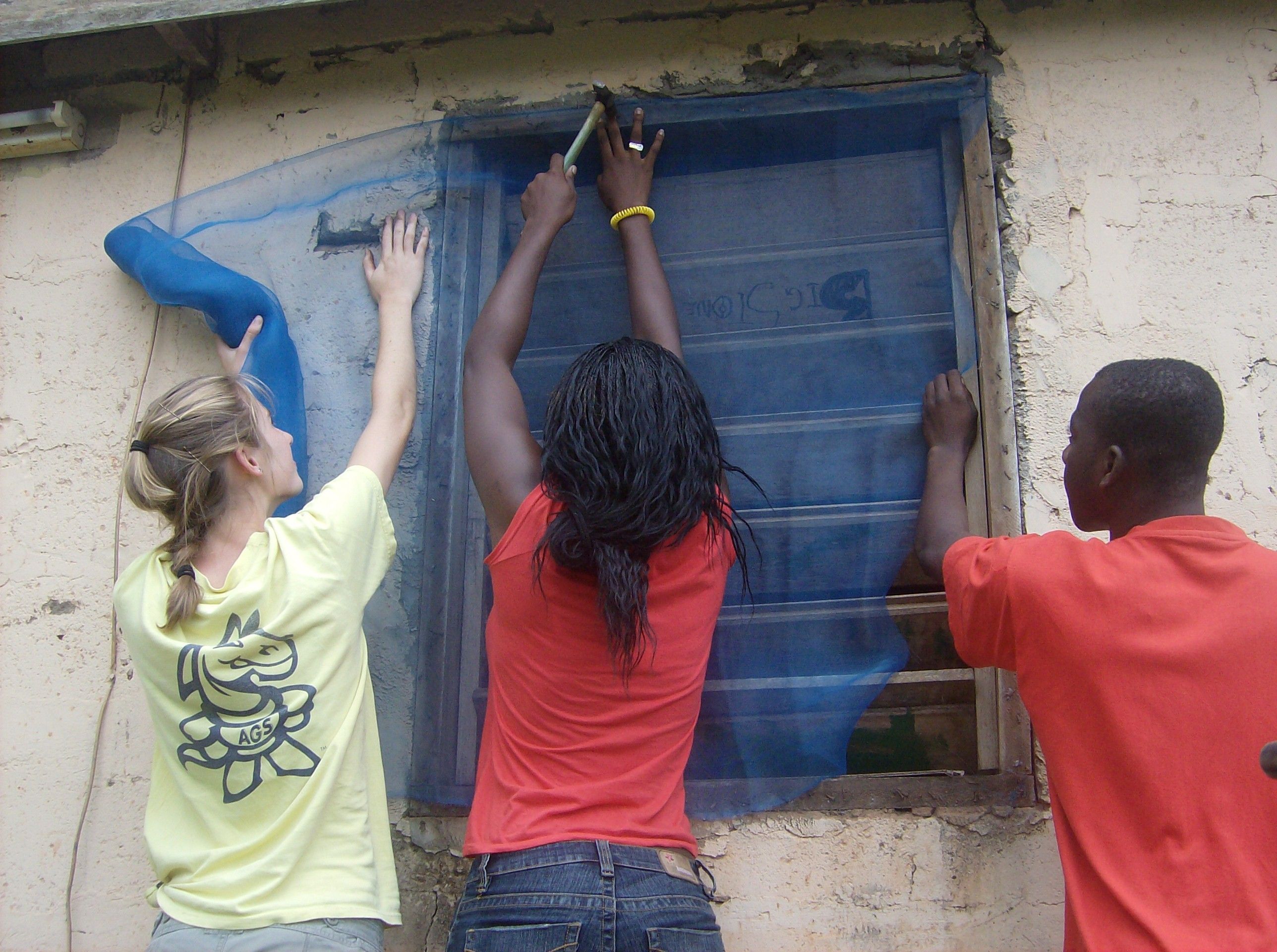 Who would have thought when my parents moved my family to Crawford in 1998 that my neighbors would be President Bush and Rock-n-Roll legend Ted Nugent. Both men hold a deep respect for the outdoors, hunting, guns and politics, but their contributions to society are to the extreme. As for my association with President Bush, it is mainly being exposed to protesters, but Ted Nugent on the other hand offered me a friend through his son Rocco Winchester.
Rocco and I are the same age and we have many common interest. This friendship led to the opportunity of a life time for a 16 year old. The official name of my trip was 'The Ted Nugent Marshall Plan II Euroblitz 06'.
Ted loves touring in Europe, but when he scheduled a month tour, Rocco asked me to tag along. I have to admit the thought of being gone for a month was scary, but I would have been out of my mind to say no. You see, the perk for Ted's family at the end of the tour was a 10 day hunting trip in South Africa.
Oh, did I forget to mention that I am an avid hunter too? The trip began with a long flight to London and a brief 24 hour stay over. Soon we were back on a plan headed to Munich. Munich's structures are incredible, not to mention the canal surfing by residents.
During the Munich concert, Rocco and I got to hang out with Richie Sambora with Bon Jovi and Chad Kroeger with Nickleback. My mom was not near as impressed as I was. The next several days were full of travel, attending concerts every night.
We stopped in Prettin Switzerland where I had the best chocolate ever. It puts Hershy bars to shame. Next Barcelona Spain with its beautiful beaches and castles and over to Madrid.
Madrid was not my favorite stop. The city is dirty and they spoke little english. The Nugents wanted to make sure I experienced each culture so we dined on Krill and Still Sucking Pigs.
Sound gross? Actually it was not too bad. Madrid did offer one great memory, meeting the members of the Red Hot Chili Peppers. I was not the best student in geography but none of my friends or family had heard of Milton Keynes England as well.
The town was not very exciting but on June 3, 2006, the town became known as the Monster of Rock Concert. Over 70,000 fans beared the heat to rock out with Ted, Journey, Deep Purple and Alice Cooper. This was the concert that made me realize how hard it is to be a rock star. You have to make many sacrificies with your life just to get to do what you love the most, make music and sharing it. Ted's love is making magical sounds with his guitar and making comments that will make a grown man blush. I really admired Ted at this particular concert. Even though he was in another country, with an audience from all types of political and religious beliefs, he was proud to get up and say 'God Bless America'.
The next 10 days were a whirlwind, traveling to Nottingham England -home to Robinhood, Dublin Ireland -full of pretty girls, Copenhagen, Sweden, Glasgow, Scotland, Amsterdam – sin city, and Helsinki Finland – home of the tunnel under the sea.
It was finally time for rest and relaxation so off we went to Johannesburg, South Africa. But South Africa offered more than I could ever had imagined. The Limcroma Ranch turned Rocco and I into 'The Crossbow Boys in Africa'. Our article by Ted appeared in the October 2007 Texas Fish Game Magazine. Even though we went 10 days without a TV or video games, our days were so fullfilling, just embracing the pure beauty of the land and the animals in their natural habitat. The thrill of the hunt can not be defined, but the animal mounts on my wall of a warthog and impala and my very own shows on Ted's 'Spirit of the Wild', are my constant reminder of my opportunity of a life time. I am very blessed…..
Dear Reader: This page may contain affiliate links which may earn a commission if you click through and make a purchase. Our independent journalism is not influenced by any advertiser or commercial initiative unless it is clearly marked as sponsored content. As travel products change, please be sure to reconfirm all details and stay up to date with current events to ensure a safe and successful trip.
---