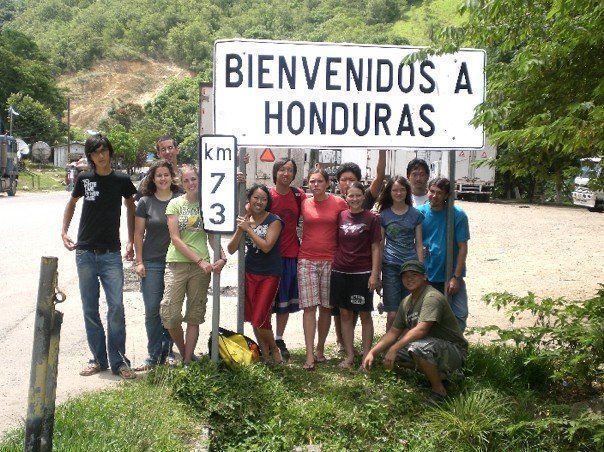 ---
As each person experiences life, they go through situations that change them so thoroughly that they can never be the same. While these situations are rare, they usually make up the core of one's growth and learning. At the age of sixteen, I took a mission trip to Honduras, a country in Central America. The trip changed my life in almost every aspect, and the lessons I learned there will be valuable to me for the rest of my life.
The first lesson I learned was the difference between desire and necessity. Because of the fact that I was traveling with a music ministry group, we were obligated to use all our checked luggage space for our music equipment. All other luggage was to be packed into a carry-on size suitcase that could fit in an overhead compartment. This small bag was to hold our clothes, toiletries, and other items for an entire month. I learned that I can handle wearing dirty clothes, and that I can last an entire month on only two ounces of shampoo. I realized what it's like to take a cold shower, and I discovered how a bathroom smells when there is not enough water pressure to flush toilet paper down the toilet. It went in the garbage.
While I was on the trip, I could not afford to be picky about what I ate, as a specific thing would be all we would get for each meal. I had to eat when I wasn't hungry, and at times I had to ignore hunger. I had to stretch my willingness to eat things I was unfamiliar with, or things I didn't enjoy. It was part of respecting the Honduran culture and way of life, and it was also part of dealing with the limited resources of our extremely generous hosts.
As a Coloradan, I have a very strong pride about the natural beauty in my home state, particularly the mountains. I had to learn that there is beauty outside of what I know; beauty of several different types. There is also a different beauty within each individual. This is something I was able to learn because of the fact that I was almost completely incapable of speaking and understanding Spanish while I was there. I did not have the opportunity to judge someone by the words they were speaking; therefore the imperfections of their character were not evident to me. While it is true that no person is perfect, it is also true that life is much easier when one disregards the shortcomings of others.
Although all the lessons I learned were valuable, the most valuable lesson I learned was how to have an attitude of stewardship and humility towards others. As a vocalist on a music ministry team, I had to learn how to take the focus off of myself, and the only way to do this was to be modest about my abilities. I wanted their focus to be on the good news I wanted to give them rather than on my specific talents or strengths.
In ending, every life changing experience is different and each person can learn different things by way of the same situation. Because of my trip to Honduras, I learned about the difference between want and need, the difference between starvation and hunger, the different types of beauty in the world, and the difference between a performance and a gift. This new information changed me forever.
Dear Reader: This page may contain affiliate links which may earn a commission if you click through and make a purchase. Our independent journalism is not influenced by any advertiser or commercial initiative unless it is clearly marked as sponsored content. As travel products change, please be sure to reconfirm all details and stay up to date with current events to ensure a safe and successful trip.
---