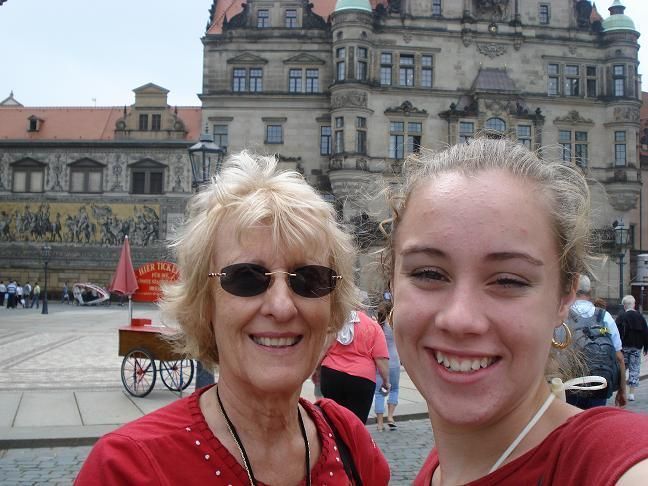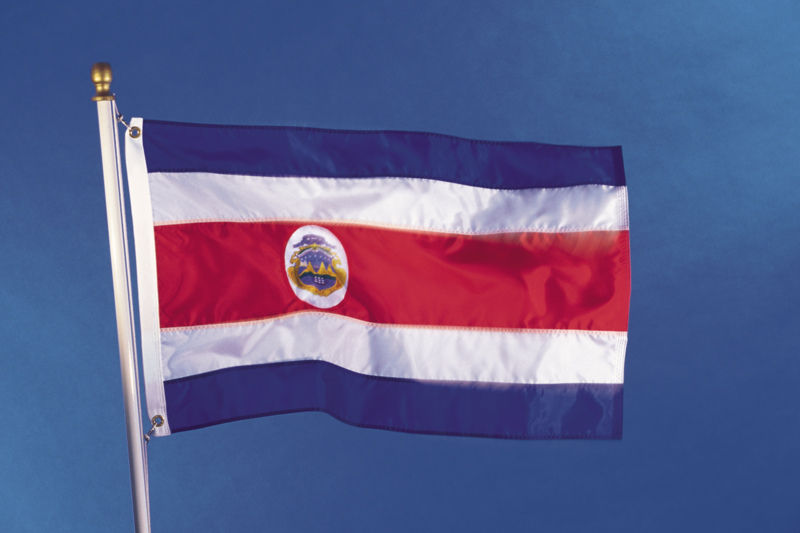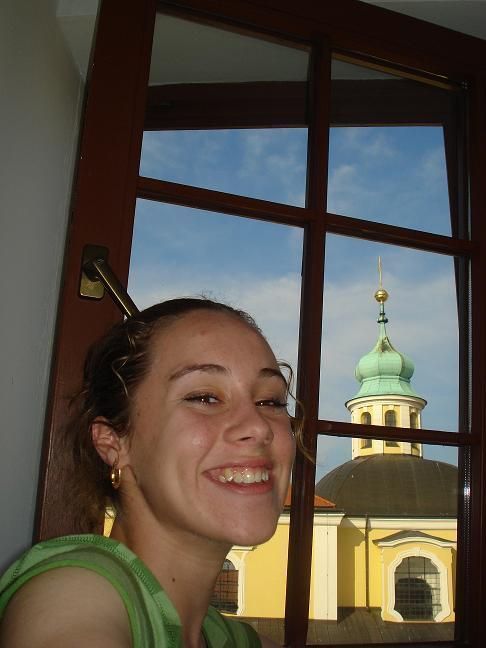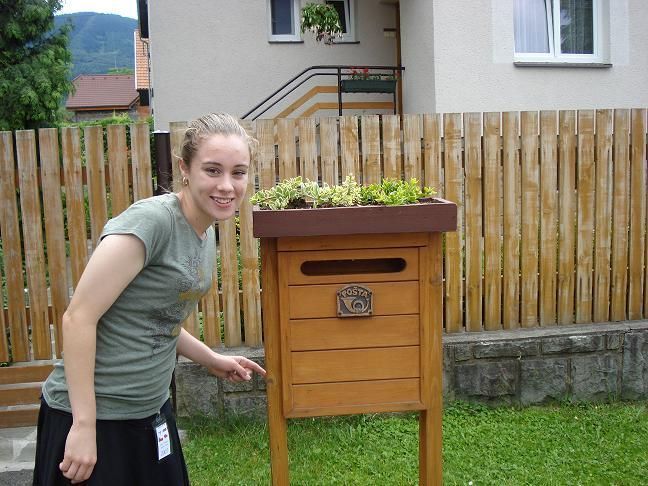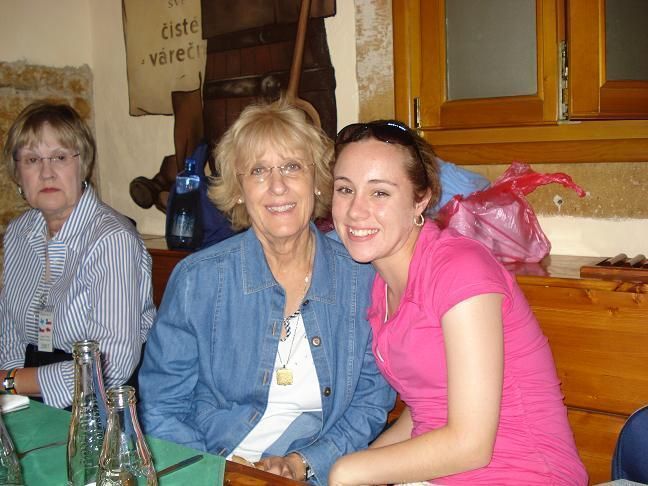 The white fairyland caught my gaze. I loved the boundless hills that swept over the pure countryside and the charming houses that were encased in a white frost. The majestic cathedrals, adorned with marvelous, angelic paintings and jeweled relics took my breath away. So captivated was I by the superficial beauties of the landscape and old buildings, that I scarcely managed to absorb much else from the trip. As my time waned, I yearned to return to the Czech Republic. Yet next time, I wanted to experience something meaningful.  In hopes of returning, I strolled along St. John's Bridge and rubbed a statue that supposedly enabled travelers to return. The chance came in the summer of 2007when my grandmother and I revisited the Czech Republic.
The first striking experience came at Terezin, a former concentration camp. It seemed so serene and peaceful that I couldn't imagine it being a torture house. But then, I crossed over the small hill that had protected my view, and to my astonishment, innumerable tombstones met my gaze. Reverently walking amongst them, I observed the dates of birth and death. My eyes swam in tears, because some of them were my age. Seeing those tombstones made the Holocaust real to me. I began to comprehend the frailty and preciousness of life and time. It occurred to me that every day could be my last, and it made me want to appreciate the important things in my life. But the problem was, I didn't quite know what things should have significance in my life. Such sobering thoughts and questions put me in a dejected mood, but one particular feature of Terezin put hope in my spirit. Red poppies courageously stood next to each tombstone, like soldiers defying death, symbolizing the rise of the human spirit, which no one could ever kill.
The pivotal moment came during an awkward, yet immaculate event. The realization started when my grandma and I wanted to attend a mass at St. Martin's Cathedral. The sermon seemed very nice and all at first, but I couldn't understand a word of it. During the communion ritual, she insisted that I be blessed, instead of taking communion. She told me to cross my arms over my chest and walk up to the priest and he would understand that I only desired a blessing. While he mechanically handed out the bread and wine, I walked up the aisle with crossed arms and without even a glance he tried to give me communion. I blankly stared at his outstretched hand not quite knowing what to do. Through awkward hand motions and broken English (as if either would really help) I attempted to explain my wants, but to no avail. He simply stared at me. My grandmother felt compelled to intervene and explained the whole situation to him in Czech. After a slight chuckle, he blessed me and explained to her that I should have put my finger to my lips instead. After that I sat down feeling rather sheepish. But then something amazing happened. The congregation started singing Czech hymns and a serene peace filled my heart. The moment was priceless, my grandmother and I sitting next to each other in an old church, she humming along to songs she sang as a little girl and I, listening to those beautiful songs feeling a sense of belonging in the Czech Republic. Sharing such a precious experience with her made an abundance of love fill my heart. I felt so close to her and I began to appreciate the time I had with my loved ones.
Dear Reader: This page may contain affiliate links which may earn a commission if you click through and make a purchase. Our independent journalism is not influenced by any advertiser or commercial initiative unless it is clearly marked as sponsored content. As travel products change, please be sure to reconfirm all details and stay up to date with current events to ensure a safe and successful trip.
---