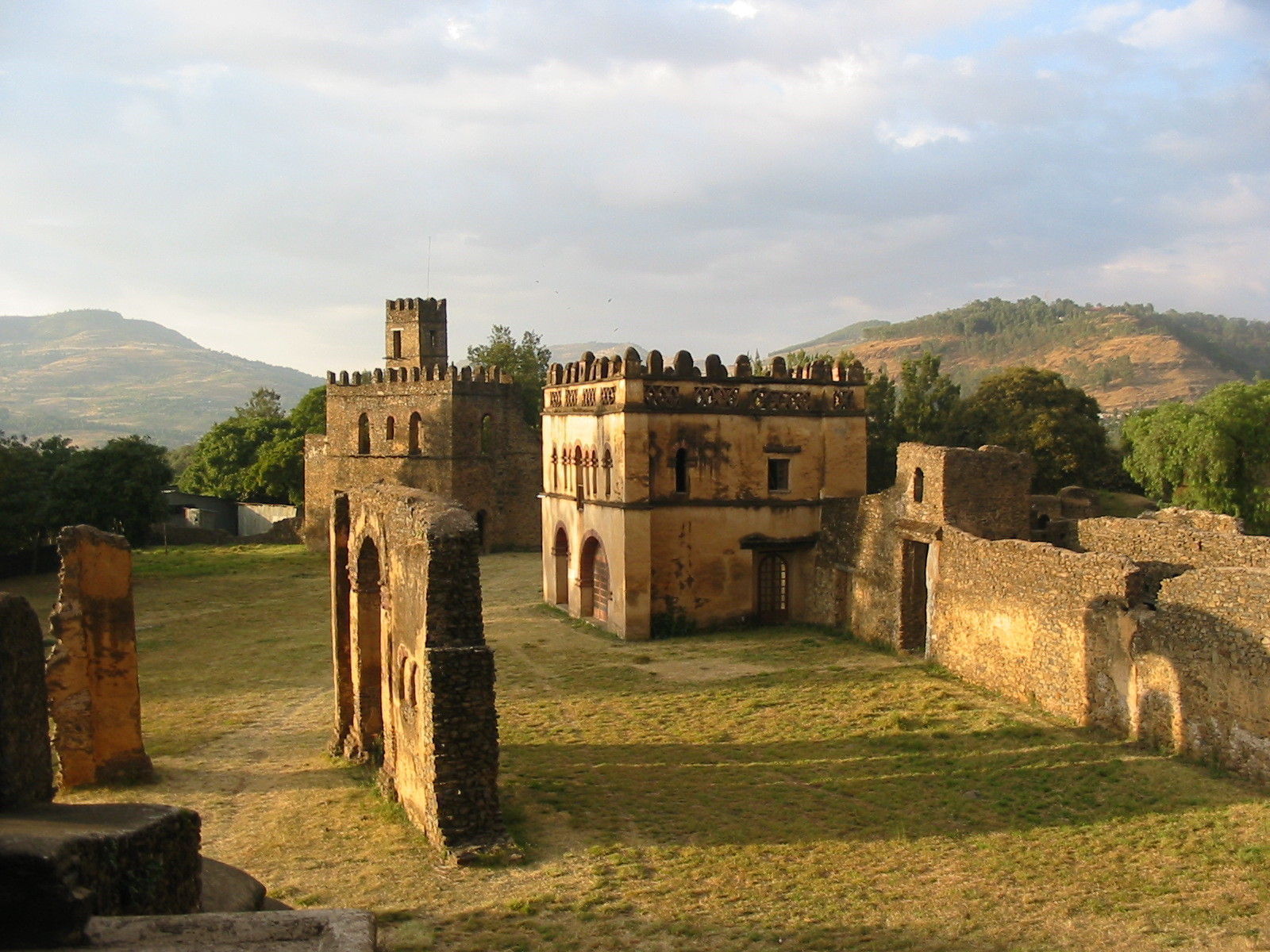 When I was 12, my family and I traveled to Ethiopia. While that may seem like an odd vacation choice, it was an introduction to the side of my heritage I only distantly knew. You see, my father is Ethiopian and my mother is American. This once-in-a-lifetime trip taught me about where my ancestors came from– at least half of them.
 From New York, we flew 18 hours on Ethiopian Airlines to the capital city of Addis Ababa. It was the longest flight I'd ever been on but luckily, we left at night and were able to sleep. Although the airline food was decent, I'd advise bringing your own snacks so that you're sure to have something you like!
Once in Addis Ababa we visited my father's childhood home. To get there we traveled down alleys lined with dilapidated shacks. When we arrived at his house, behind the gated entrance, we found a small home on a dirt lot in need of repair. I was awed to see my father's humble beginnings. As we left the neighborhood, school children saw us and chased our car, smiling and waving at the "ferenj" (foreigners)!
We traveled by small plane to several historic Ethiopian towns. Because the road system is poor outside of the main cities, it was an effective way of quickly seeing more of the country. In each city we visited we stayed at the Ghion Hotel chain which is owned by the government and probably closest to U.S. hotel standards (http://www.ghionhotel.com.et/). We also hired local guides to take us sightseeing. They were knowledgeable regarding the history of each site; however, I would still recommend reading up on the places yourself. Because she did so, my American mom knew more than my Ethiopian dad!
The first town we visited was Bahir Dar on the shores of Lake Tana, the largest lake in Ethiopia and the source of the Blue Nile River. We visited one of the monasteries on the lake and the nearby Blue Nile Falls. Sadly, the once mighty falls was reduced to a trickle since the water was diverted for hydroelectric power. Next we flew to Gonder, a former capital, to view the impressive 17th century castles. Lalibela was next where we were awed by the 11 churches each carved out of single rocks. Finally, we went to Axum, one of the oldest and holiest cities in Ethiopia. The Arc of the Covenant supposedly resides there in the Tsion Maryam Church – although women aren't allowed to enter so I didn't see it.
My favorite adventure was to Nechisar National Park in southern Ethiopia. This was the closest we came to a safari. We toured the park in the back of an open jeep, seeing zebra, hartebeest, dik-dik, and baboons up close. We stayed at the Bekel Mola Hotel in the town of Arba Minch. It had great views of the two beautiful lakes protected by the park. If possible, it's best to travel in an air conditioned vehicle. We didn't and because the roads were dirt, the dust we inhaled from riding with the windows down gave us all bad coughs.
Visiting Ethiopia not only made me appreciate my rich heritage, but also opened my eyes to how fortunate we are in the U.S. Children who approached us didn't ask for money; they asked for pencils because they couldn't go to school if they didn't have one. This made a huge impression on me; I realized that there are so many opportunities available to me in the U.S. and that it's my responsibility to take advantage of them.
Dear Reader: This page may contain affiliate links which may earn a commission if you click through and make a purchase. Our independent journalism is not influenced by any advertiser or commercial initiative unless it is clearly marked as sponsored content. As travel products change, please be sure to reconfirm all details and stay up to date with current events to ensure a safe and successful trip.
---