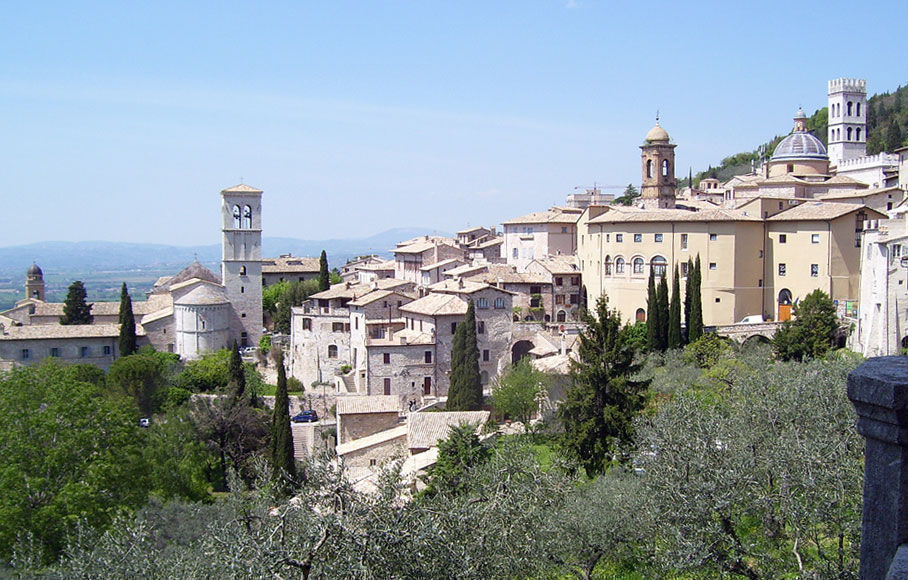 "How much longer are we going to be stuck on this stupid plane?"
            Those are the words that I remember as the beginning to my Italian adventure. Our advisors did not bargain for the consequences they would face for sticking twenty teenagers on a twelve hour plane ride, even if EFT Tours was orchestrating it all. Despite the rocky start to the trip, I had an amazing experience and I learned a lot.
            Our first stop was Verona, the rumored home of Romeo and Juliet. Here, I had my first taste of gelato, saw the fabled balcony of Juliet and realized that Italians harbor a special disdain for American tourists. After Verona, we took a bus ride to a town on the mainland right across from Venice. Here, I found out just how different American hotels are from Italian hotels. First of all, Italian hotels, for the most part, do not have elevators. This hotel did, but it was tiny, with a three person capacity and when my group decided to see how far they could push it by cramming seven people in it, we lost that luxury for the rest of our stay. Also, the rooms are smaller and have three or four beds apiece. But the view was amazing, so I didn't mind.
            The next day, we took a ferry over to Venice. Here, we visited St. Mark's cathedral, viewed a glass-blowing demonstration, and got lost among the myriad of canals and bridges. I also learned that Venice floods about one hundred times a year, and they have a system worked out for when this happens. There are walkways made of metal bars and wooden planks stacked in the middle of the streets throughout the city so that when it floods, people can simply fold them out to make it possible to keep moving about the city. Out of the whole trip, I had the most fun in Venice. All in all, Venice was an amazing city and I hope to visit it again.
            We also visited Florence, Rome, Assisi, and Pompeii. In Florence, it was pouring down rain and extremely windy, so we were all miserable. In Rome, I saw some of the best ruins at the Colloseum and the Roman Forum. In Assisi, I had a transcendental experience while visiting the Franciscan monastery. We were sitting on these pews listening to our guide describe the frescos on the walls when the monks started a church service with Franciscan chanting. It was one of the coolest experiences I have ever had. Then, in Pompeii, I got to visit the actual excavation sites and see the human remains preserved in ash.
            All in all, my excursion into Italy opened my eyes to a new culture and just how much I do not know about the world. Because of this, I plan to travel all over Europe and possibly live there for a time. Despite the problem of language barriers, I believe I will enjoy it, because they always say that you learn the most when you are forced by fate, and I choose for my fate to be a life in Europe.
Dear Reader: This page may contain affiliate links which may earn a commission if you click through and make a purchase. Our independent journalism is not influenced by any advertiser or commercial initiative unless it is clearly marked as sponsored content. As travel products change, please be sure to reconfirm all details and stay up to date with current events to ensure a safe and successful trip.
---