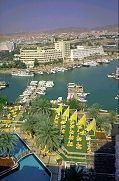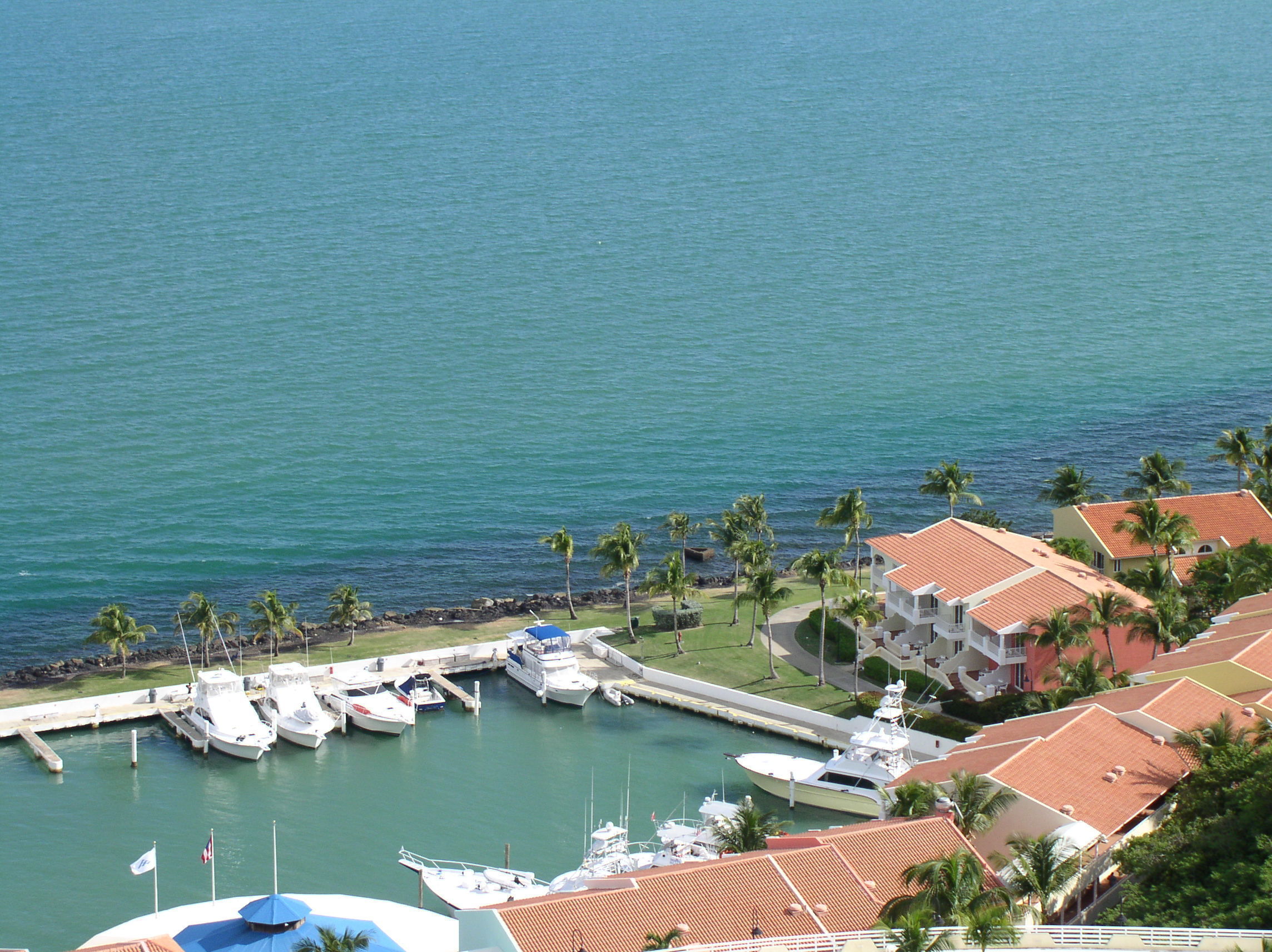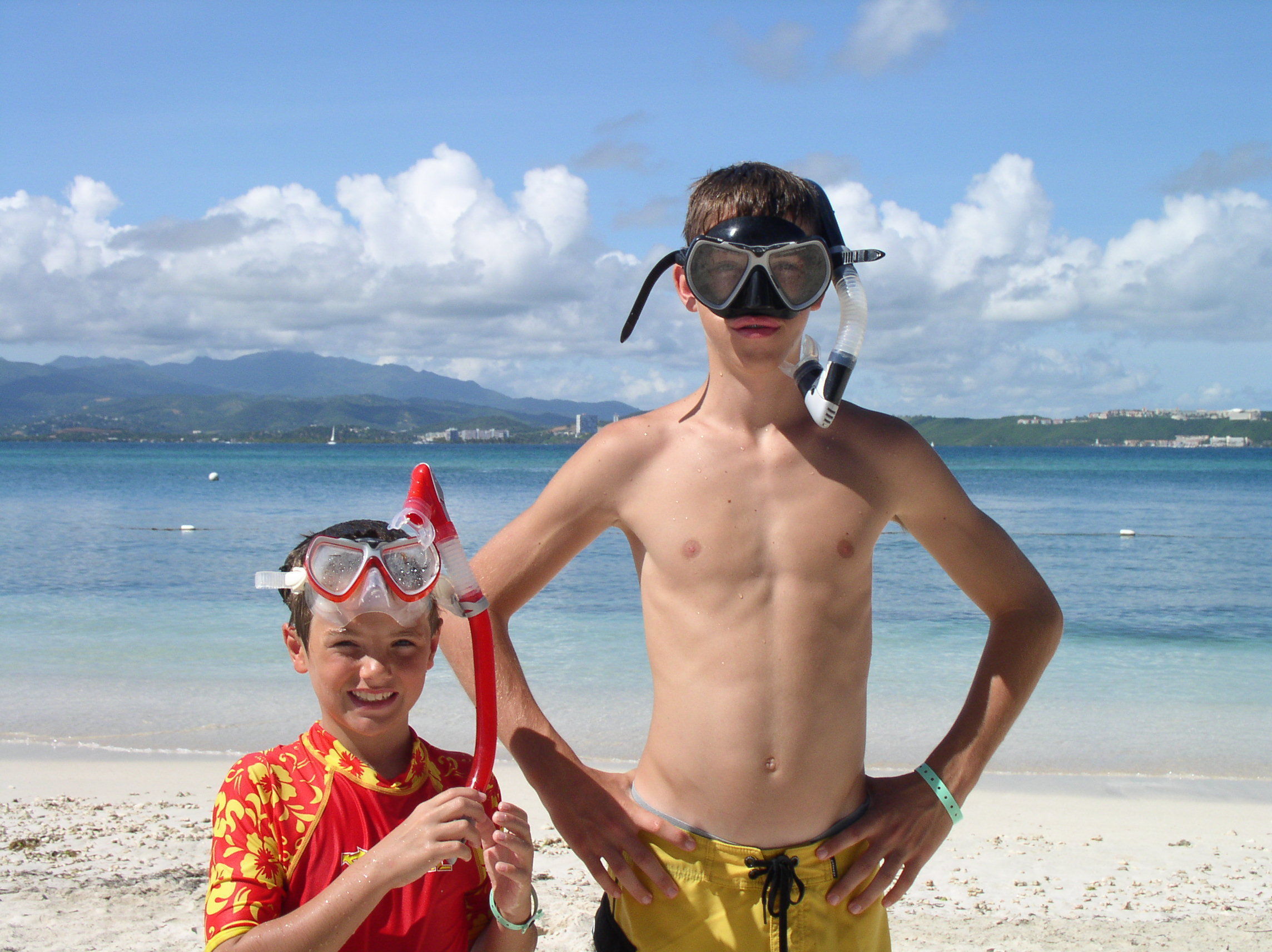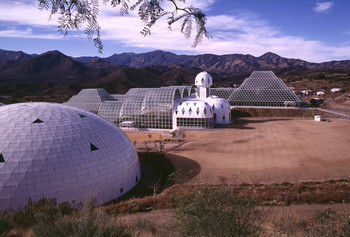 There is a time in every person's life in which their eyes are opened to the beauties and wonders of the world, often leading to a reassessment of values and goals. This was not one of those times.
I had my plane ticket in one hand, a half-eaten banana in the other, and my duffle bag hung around my shoulder. My Mom was tapping me on the butt, escorting me through the terminal as if I were cattle. Was I resistant? No, I was saying goodbye to 9th grade for a whole week. I was told where we were going but had no idea of what to expect. All I knew was that I would be arriving in Puerto Rico while my friends were learning about interjections- HA!, in English class.
My Mom, younger brother Liam, my Dad's friend's family, and I arrived at a small but welcoming airport after four hours of awful movies and television shows, flavorless "plane" (leftover cafeteria) food. And I cannot forget the little "angel" kicking the back of my seat as if he were doing some sort of Pilate exercise for the entire flight. We scurried onto a shuttle bus and were on our way to meet my Dad, who was already there for business, at the El Conquistador Hotel and Resort. We arrived to the site of gold-trimmed roofs and villas overlooking the crystal clear Caribbean Sea. An army of employees were ready to fulfill our every whim, and the smell of unknown air. I knew things were going to be perfect…I was wrong.
We arrived to our beautiful home (for the next week) which was close enough to hear the lapping surf and a quick stroll down a garden pathway away from a family bar/restaurant. My room provided an immediate X-game challenge, throwing my 110-pound body into the air and onto the soft mattresses multiple times. The event continued until testing my brother's bed, finding new, slick sheets, and flying into the wall. I was unharmed but a little wiser. Being a fourteen year old, I was ready to delve into whatever the resort had to offer. I explored the fitness center, various shops and restaurants, the beach for some…shells…, and the boat that transported us from the mainland to the private island where the best activities were located. Although the resort was under construction, everything seemed to be functioning fine and I was ready to have a blast. It turned out though that every fun activity we planned or good memory we created was, much like the angel on your shoulder, met by the contrary. Memorable experiences included jet-skiing with my Dad, snorkeling, family horseback riding, and the game room which was so unbelievable I expected to find the entrance to Narnia somewhere inside. All contrasted with forgettable memories from the asbestos remediation in my room, to my Dad's nightlong snoring which eventually forced me to make the bathroom tub my new sleeping quarters, to the "heatless" hot tubs, to the elevators that would take hour-long siestas-while we were in them!
Knowing that you have seen the world outside of your own town and having something to compare your way of life to is truly amazing. Not only did I leave Puerto Rico with memories and an enormous conch shell that we smuggled onto the plane (Shh!), I learned one very important thing…next year we are going to Australia!
Dear Reader: This page may contain affiliate links which may earn a commission if you click through and make a purchase. Our independent journalism is not influenced by any advertiser or commercial initiative unless it is clearly marked as sponsored content. As travel products change, please be sure to reconfirm all details and stay up to date with current events to ensure a safe and successful trip.
---