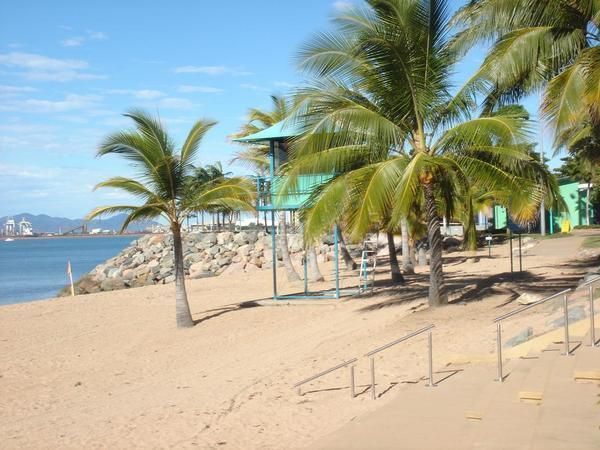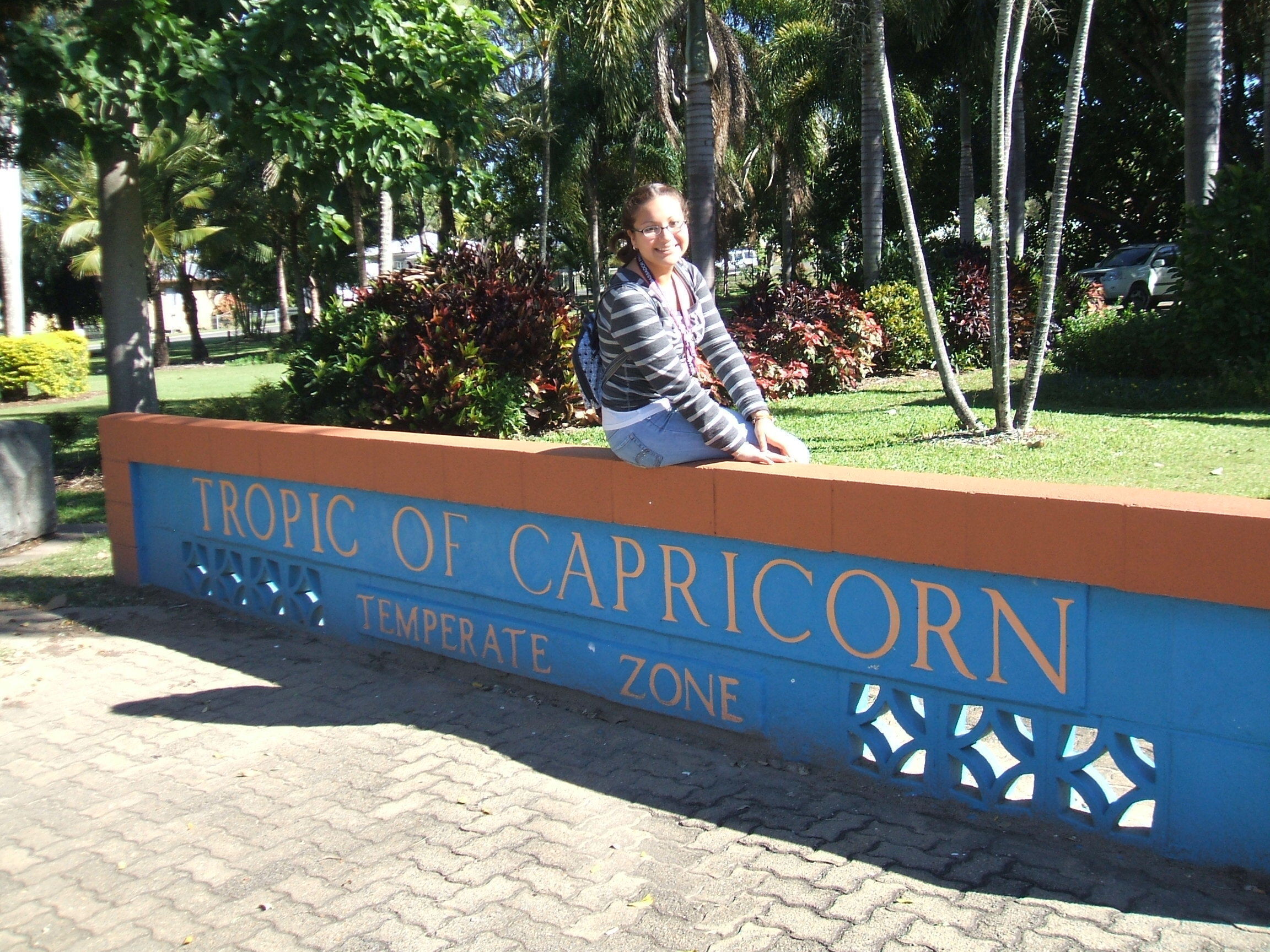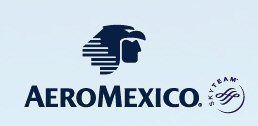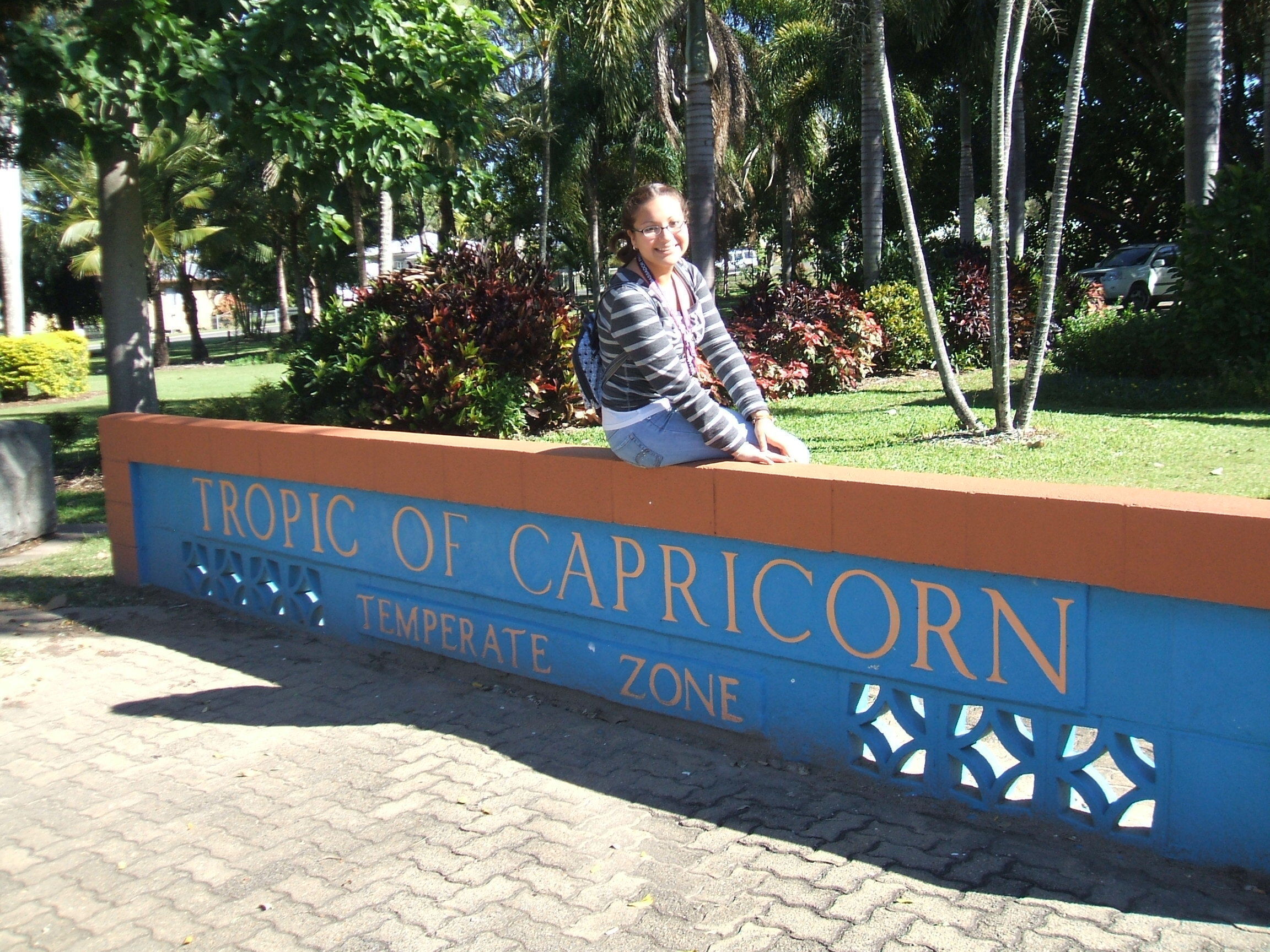 It's summer time, the sun is high in the sky, the sand in my toes is warm and soft, the rays of the sun shimmer off the water, its so bright I have to shield my eyes. The smell of salt and fish consume me, the light breeze coming from the ocean sprays at my face. This is just one of the fondest memories that I have from my travel to Australia.
As all can see, the place that I went for my travel experience is "down under" also known as the beautiful Australia. I went with a group known as the People to People Student Ambassadors Program which was a 21 day adventure in which when we arrived in Sydney, we drove up to Cairns stopping along the way. While in Sydney our first destination was to the Sydney Cricket Grounds where I learned how to play cricket and got to explore the Aussie Stadium and learn about the history of Rugby. Our second destination was the Sydney Opera House where I learned that the Sydney Opera House was supposed to only cost $7,000, but ended up costing over $10,000 more. The way that they paid for it to be built was by using a Lottery System, and that the original architect that started it, quit on them so they had a different architect continue it and finish it. I also got the ultimate thrill by climbing the Sydney Harbour Bridge, and going to Mangrove Mountain for a "full on" experience. We also went to Coffs Harbour, home of the Big Banana as well as going to the easternmost point of mainland Australia, Byron Bay and Tangalooma Resort on Moreton Island where I had the chance to learn how to be a researcher on wild dolphins. Afterwards we went to The Tropic of Capricorn, and got to explore Olson's Capricorn Caves before going to Airlie Beach and the famous Whitsunday's right before getting to go snorkeling in the Great Barrier Reef. 
Ever since I was a child, I had dreamt of traveling to Australia, the home of beautiful beaches and friendly people. At the age of 12 I started collecting little dolphin figurines and things of dolphins, because they fascinated me. I soon developed an interest in dolphins and other marine animals and became convinced that I was going to become a Marine Biologist. Getting to go on this trip opened up many doors for me and I met people that were actual Marine Biologist and had the chance to talk to them about their careers which made me confirm my desire to be one. Going on this trip meant the world to me and I felt like the luckiest girl in the world. 
This trip taught me what worked depended on how agreeable everyone was willing to be and that was all that mattered, also that the country has been in a horrible drought for many years and that they are going to have to start desalinizing the ocean water for a means of having enough water for their country. I also learned that every where we went there were people that were willing to work and be friendly to us, Americans. This experience taught me how to be patient and listen to others before speaking, also it changed my view on others that weren't American. I have been changed because of this experience which had taught me to be a better citizen and become a Student Ambassador, which deals with having a tremendous amount of responsibility, pride and respect which I now have after this trip. 
Dear Reader: This page may contain affiliate links which may earn a commission if you click through and make a purchase. Our independent journalism is not influenced by any advertiser or commercial initiative unless it is clearly marked as sponsored content. As travel products change, please be sure to reconfirm all details and stay up to date with current events to ensure a safe and successful trip.
---