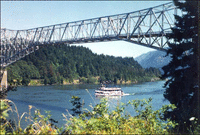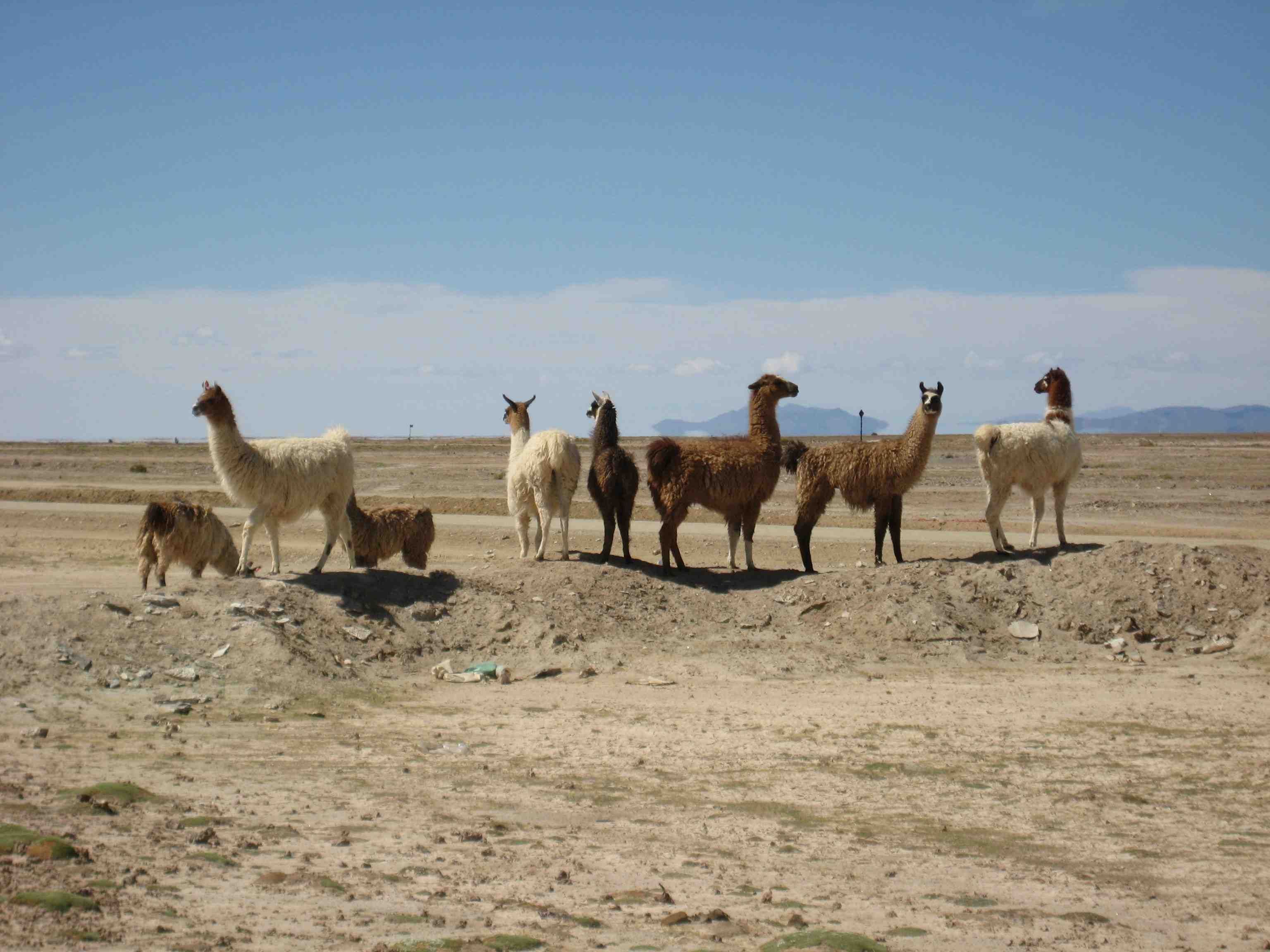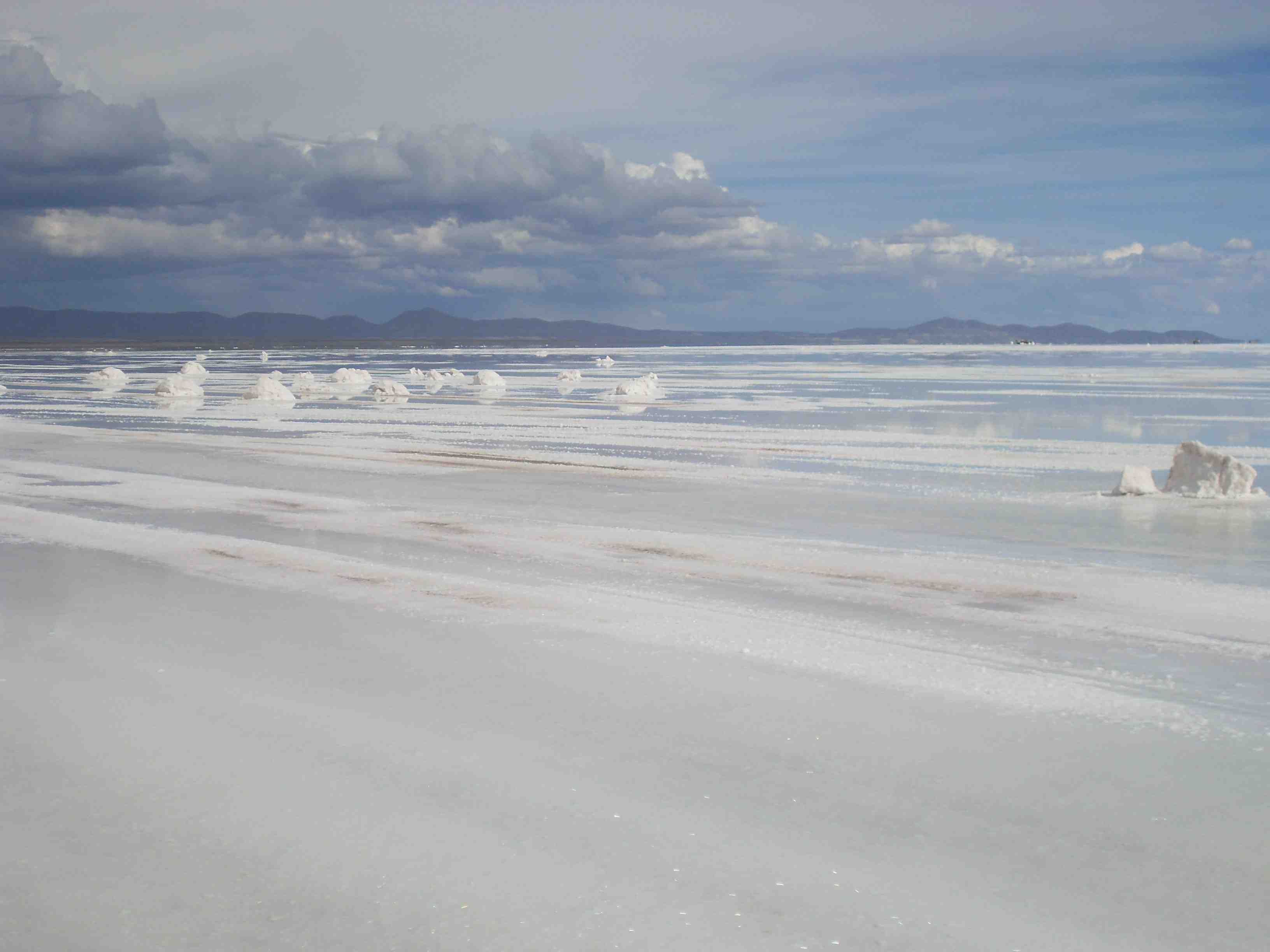 The Salar de Uyuni in Uyuni, Bolivia, is the most beautiful place I have ever visited in my life. It is the largest salt desert in the entire world, measuring 12,000 square kilometers and containing around 90% of the world's salt– a resource that is still pretty much untouched. One of the best things about it is that it is difficult to get to, making it a rare gem for travelers.
HONORABLE MENTION 2010 YOUNG TRAVEL WRITERS SCHOLARSHIP
I visited the Salar de Uyuni during January of my one year stay in Bolivia as a Rotary Youth Exchange student. The Rotary Youth Exchange is a program through Rotary International that provides summer or year-long stays in foreign countries for students up to the age of 18. Luckily, this meant that I was able to take this trip with a member of Rotary as a tour guide. For those who do not have this connection, tour guides can be found throughout the cities of La Paz and Santa Cruz. A few can be found online, but the best deals must be searched out upon arrival in the country.
There is no airport in Uyuni, so the only way to get there is by bus. We took a plane from Santa Cruz to Sucre, and then took the bus from there to Potosí. We spent one night in Potosí at the Hotel Avenida and then continued on to Uyuni and the Salar with our guide.
For me, the gem of the Salar de Uyuni began even before we arrived at our destination. On the outskirts of the salar we saw llamas running around and stopped to see if we could get close to them. I had never seen a llama so close to me in my life! They were everywhere; they were even walking around at a gas station!
As we came upon the salar, it seemed like we were driving through dirty snow. However, the longer we drove, the whiter the "snow" became until, eventually, looking around the desert becomes absolutely blinding without sunglasses. Of course, the white blanket covering the ground is actually salt! After a short while I realized that the white brilliance surrounded me in every direction! The only other colors I could see were in the cloudy blue sky.
Since the ground is white and Uyuni is at a high altitude of almost 12,000 ft, the sun's intense UV rays reflect easily off the ground. Thus, they can burn skin from both above and below. After the trip, I would sincerely regret having forgotten my sunscreen. On a positive note, however, since everything is white as far as the eye can see, it makes for great trick-photography. I tried to take several pictures with my friends, and even though we are amateur photographers, we at least enjoyed the challenge.
Throughout the salt flats there are tons of little mounds of salt. I soon learned that these are created so that the salt can dry before being refined. We visited a salt refinery on the edge of the salt flats and learned about how they collect, dry, iodize, and bag the salt. The entire process is very rudimentary and the salt is bagged by hand—one bag at a time. Each bag is even sealed by hand using a hot flame.
We drove across the salt desert for a few hours before stopping at the Hotel de Sal Playa Blanca– a hotel made out of bricks formed from the surrounding salt. Although we did not spend the night, we did have a chance to look at the beautiful building and the international flags flying outside of it before moving on to the Isla del Pescado.
The Isla del Pescado (Fish Island) is a fish-shaped island within the "lake" of the salt desert. Since the perfect white salt had a resemblance of snow, it was spectacular to see right next to the giant 1000-year-old cacti on the island. A naturally formed coral arc can also be found on the island, and we had a great time climbing around it.
We ate llama for lunch, and when we left the island, I sat on top of the 4-wheeler as we drove across the desert. It was absolutely gorgeous! The wind and watery salt blew in my face as we drove, coating my hair and entire body with a layer of salt. Little did I know at the time, the salt would make my sunburn hurt much worse later on.
When we finally left Uyuni, we headed to a train cemetery where tons of rusted out old train parts lay in the middle of the desert. As of yet there is no museum or guide to explain why these trains stopped their trip into Bolivia. Certainly, though, they make for a beautiful sight.
We headed back to Potosí for the night in what should have been a long (but bearable) bus ride. However, thanks to mechanical problems, the bus had to stop twice so the driver could do emergency repairs. It turned into an 11-hour long painful bus adventure, complete with sore sunburns, a lack of aloe vera, and a completely filled bus—topped off with hitchhikers who slept in the aisles between the seats using our feet as pillows. I finally drifted off to sleep around 2:00 am in the morning while we were stopped for the second time, and a few hours later we finally managed to reach Potosí for the night.
Although Salar de Uyuni is undoubtedly the most beautiful place I have ever been in my life, the fact that it is so remote makes it difficult for travelers to visit. It is difficult if not impossible to book hotels and buses online, and one must be willing and able to "go with the flow" in case the bus needs emergency repairs while on the road, as ours did.
While this does make Bolivia's salt desert a particularly difficult trip to pre-plan, it also makes it an even rarer gem. Those who are willing to take the risk of last minute plans and an 11-hour bus ride are in for a real treat! Hopefully, though, they will plan ahead and bring sunscreen!
Dear Reader: This page may contain affiliate links which may earn a commission if you click through and make a purchase. Our independent journalism is not influenced by any advertiser or commercial initiative unless it is clearly marked as sponsored content. As travel products change, please be sure to reconfirm all details and stay up to date with current events to ensure a safe and successful trip.
---