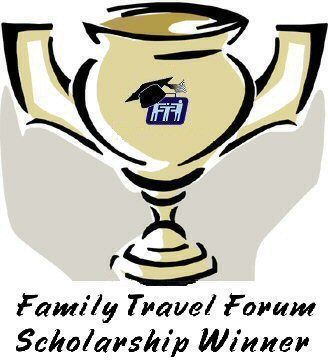 Our family vacation was on the island of Oahu. We had lived on the island until I was 6 years old. At the age of 18 I was returning to see it with different eyes. My parents wanted us to see it again because most of our memories were more about what they had told us about living there. It was an adventure. This is about our last full day on Oahu. It was a day of many laughs and many beaches.

Best Video Winner 2010 FTF Teen Travel Writing Scholarship
We (myself, my mom, dad, my brother and sister) started the morning in Kailua, getting smoothies at Lanikai Juice then heading to watch the sunrise on the spectacular beach of Lanikai. It was breathtaking. After smoothies we all piled into our Jeep and headed to the North Shore of Oahu. First stop was to Sharks Cove. A rocky beach with incredible snorkeling. After an hour of power snorkeling we headed to down the road we saw people looking into ocean so we stopped. Walking across the street to the beach we saw the most amazing site. Sea Turtles, about 25 of them coming close to shore. It was a sight I will never forget. After taking video and pictures with the turtles we went down the road to Waimea Bay and enjoyed the beautiful scenery (for about ten minutes). This was power-beaching it — we were going to hit as many beaches as we could in that day.
Our next adventure was going on a glider plane off the northern point of Oahu. It was exhilarating. My 10 year old little sister asked the pilot, "where is my gear to jump out?" She thought she was parachuting. That was priceless.
We next found some beaches near the airstrip that was where many of the "Lost" scenes were filmed. We watched some pretty incredible Kite Surfing there, and my sister even tried a little surfing.
On a travel blog I read about a hidden sacred beach near where we were. At the end of the road we were on, Farrington Hwy it becomes a dirt road. If you follow the dirt road 15 telephone poles then hike down 100 feet you would find it. My parents said that our rental car didn't allow for off road driving, but then relented when I read them the travel blog. It was a scary trip those 15 poles in. There were signs on every pole. They read "Turn Back Now" and "Sacred Grounds". The road had huge potholes in them and we got stuck a couple of times, but my Dad was used to off road driving so it was no problem to him. My mom and I on the other hand were freaking out, yelling at him to turn around.
We finally arrived, and this hidden beach was amazing. There were tide pools with small crabs and starfish. The beach was small but the sands so white. The view was nothing short of majestic. We were in paradise. It was remote and quiet. This was the Hawaii of my dreams. It was worth every bump in the road.
We left reluctantly because the sunset was only an hour away. We were able to get back to Haleiwa in time to grab a pizza and sit on the beach to enjoy the most colorful sunset I had ever seen. This was a perfect way to end our vacation, pizza and sunset with my family.
I had not spent 24 hours a day for 10 days with my family ever in my life. But as this day ended and I knew we would be going home, each to our own jobs, school and friends I cherished this moment with them. This was the last family vacation before I moved away from home for college. It was bittersweet. I realized how lucky I was in that moment. I have this funny brother, crazy sister and my parents who sacrifice for us all the time. I am blessed. This trip far exceeded my expectations. In one day I saw 6 amazing beaches, the fish of the sea, turtles, flew above the islands, witnessed an amazing sunset and laughed so hard my side hurt. Yes, I am truly blessed.
See attached Video my brother and I created.
Dear Reader: This page may contain affiliate links which may earn a commission if you click through and make a purchase. Our independent journalism is not influenced by any advertiser or commercial initiative unless it is clearly marked as sponsored content. As travel products change, please be sure to reconfirm all details and stay up to date with current events to ensure a safe and successful trip.
---