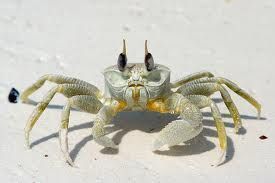 "Wait, go back! I forgot my iPod!" Welcome to a traditional Baalman- Family vacation. For the last 8 years running, it never ceases to amaze me what one of my family members' forgets. One year it's a toothbrush, the other a book, an iPod, and the list goes on and on. This year would be no different, except for the destination of our travel; we would be headed to Myrtle Beach, South Carolina, in what would be our first trip to the East Coast.
After the grueling 15-hour drive with all 6 members of my family crammed in our little minivan, with countless bathroom breaks, elbows- to- the face, and the incessant snoring of my little brother, Jonah; it was such a relief to pull up to our hotel. Much to our annoyance, however, our room was on the third floor and there weren't any elevators. So after about 11 trips back and forth from the van up to the room, we finally unloading all of our belongings, and so began the bickering of which bed is whose. The Barefoot Resort was nice, a little on the smaller side, but what hotel room isn't for 6 people? We took shuttles to the beach from our resort, and surprisingly, we always found on open place of sand to put out all of our beach towels and coolers.
That's all we really did for the first few days, hang out at the beach and get sun- burns, (did you know you can get one on your feet?) until Dad could figure out where all the main attractions were. So on the third day of our week- long vacation, we ventured a little farther away from the Barefoot and ended up at a little strip mall about 15 or so miles away. This place had everything, from mom's favorite store "Peace Frogs," to a bungee jump for my sister, Kadiah.
On the fourth day, by request of my other brother, Jesse, we went to the Resort's pool. Another sun- burn- filled day; however, in the evening while we were out exploring in the van, we stumbled upon a more private beach, where the only family that was there was ours. This is the day that I decided to collect 200 little clams in the hopes of making some artistic design to put in my room. So I spent almost an hour and a half digging for these clams and putting them in my little bucket/ sand castle maker. These clams were taken back to our Resort, and left outside our door.
During the last few days of our vacation, we decided to go back to the strip mall to go to one of my all- time favorite restaurants, Jo's Crab Shack. I'm a big fan of surf and turf, so I ordered accordingly. My dad ordered one of those big steamed pots, where it takes longer to de- meat the crab than it does to finish the meal. When we got back to the hotel, I was greeted by the smell of 200 dead clams. It was quite repulsive, and extremely wasteful; an hour and a half of my vacation, and the next day would be our last. We spent the last day just lounging around our room, packing, just the usual end- of- vacation routine. We were up and gone at 5 o'clock the next morning, loaded down in the same ole' minivan.
So I guess all I really learned from this vacation was not to keep 200 little clams in a bucket, they get to smelling really bad, and you ruin your bucket!
Dear Reader: This page may contain affiliate links which may earn a commission if you click through and make a purchase. Our independent journalism is not influenced by any advertiser or commercial initiative unless it is clearly marked as sponsored content. As travel products change, please be sure to reconfirm all details and stay up to date with current events to ensure a safe and successful trip.
---